Eye lift treatments can take as little as 30 minutes these days. In this video, Dr Angelica Kavouni discusses what a mini eyelift entails and we hear from Roberta who had one with amazing results
It's not a well-known procedure, but it turns out eye lifts are a popular anti ageing treatment that can help freshen up the eye area, says Dr Angelica Kavouni, a facial plastic surgeon.
Better yet, the mini eye lift is a straight forward and simple minimally invasive surgical procedure that helps to remove the extra fold of skin above the eyes that we become more aware of as we age – and it usually takes around 30 minutes under a local anaesthetic.
'Typically, patients who get this treatment often complain that it's difficult to apply make up to their eye area because the skin above the eye has sagged to such a degree as to result in a hooded effect. The treatment will not change the shape of the eye but your eyes will appear larger and fresher,' explains Dr Kavouni.
The mini eye lift is also an affordable option due to the use of only local anesthetic – add the fact that the whole procedure only takes around 30 minutes, costing around £1,200 and patients are usually very happy with the results. Another bonus is that this treatment can last for many years or even longer depending on the elasticity of your skin.
Healthista spoke to 52 year old Roberta Robinson, who had the procedure herself.
'As you get older, the skin around your eyes starts to sag'
Essentially, as I get older and I went through the menopause my skin started to sag and my collagen started to vanish. I already had saggy eyelids, but once the menopause hit, they seemed to look worse than ever.
I was beginning to look like my father, who has always had very pronounced and noticeable saggy eyelids – and seeing that on him over the years, I started to notice it was happening to me too.
If you do have saggy skin above your eyes, it can make it quite difficult to even open your eyes, people who don't have it won't really understand. But in my case, especially when my eyes were tired, it sometimes seemed like quite hard work keeping my eyes open thanks to the shed load of skin I seemed to have above it.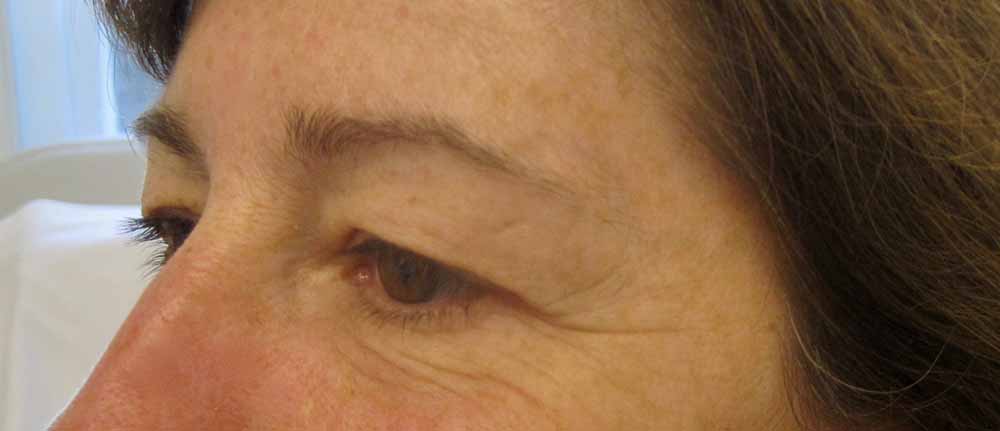 But it wasn't ever only about looks for me. My decision to have the eye lift treatment was driven by the fact that it was uncomfortable and it was only going to get worse.
I heard about the treatment from Phillipa Franklin, who is a neighbour and friend of mine. She told me of Dr Angelica Kavouni and her mini eye lift treatment.
Having treatment for my eyes had been in the back of my mind for a long time. An eye lift though is not something that is commonly talked about, so I wasn't sure where to start searching. So, when Phillipa suggested Dr Kavouni and her mini eye lift treatment, I decided to go for it.
'This was my first ever cosmetic treatment'
I have never had an operation before in my life, so for me this step was quite a big deal. I didn't really see it as a cosmetic surgery enhancement, I simply wanted a way of improving my day to day experience.
I also didn't know too much about the treatment beforehand, because it isn't really something you discuss.
Subsequently, I did find out a few people I know had had it done, but it's a subtle change and not very noticeable to those who don't know you've had anything done.  People just seemed to look better afterwards.
I had no idea what to expect
I was extremely nervous about the procedure as this was my fist ever cosmetic treatment and I had never had an operation before. I had no idea what to expect.
'The treatment was as simple as going to the dentist'
I expected horrific blood, guts and agony.  But in reality? It was as simple as going to the dentist. Even the chair was like a dentist's chair, not a scary operating table or anything like what I had imagined.
I've never had an anaesthetic before and the worst part was the injections Dr Kavouni did to numb the eye area – this was the local anesthetic.
But once that had kicked in, it was no worse than electrolysis – though it was a really weird experience when everything suddenly and quickly went numb.
But that was it, just a tugging sensation, it wasn't painful at all just a slightly odd feeling.
Dr Kavouni then drew a discreet line where the eyelid crease is so she knew which part of the eyelid and excess skin to cut away. She then removed an ellipse of skin in the problem area, applied the stitches then sewed it back up.
This felt like a tugging sensation, sort if like I were having a facial and someone was manipulating your skin. But that was it, just a tugging sensation, not painful at all just slightly odd.
The whole procedure was very quick, a lot quicker than I anticipated. It all only took about half an hour.
'I was back at work four days later'
I was given some good advice – to take echinacea for the bruising. The bruising after the treatment was very minimal indeed and I think that was definitely down to me taking echinacea.  (Healthista loves A. Vogel EchinaForce drops)
Don't get me wrong you could still see the cuts on my eyes despite the lack of bruising, but they weren't horrific cuts.
I wore sunglasses so as not to scare the horses as they say. I did look a bit of a sight straight after the treatment.  I didn't have anything as serious as black eyes, just cuts that looked as though I had fallen over or cut myself shaving.
The cuts weren't obvious or deep, mainly because Dr Kavouni used fine instruments that only caused a very fine suture line with minimal blood loss.
Obviously, I didn't want to be seen out and about for a few days, but the stitches typically come out after three to five days. That's why after just four days I was back at work.
It was after two weeks that bruising went down completely, but I really truly think that's because I took echinacea.
Read More: Can echinacea really prevent a cold?
'I finally had eyelids'
Results were noticeable straight away. The treatment appeared to change the shape of my eyes even though it actually hadn't and only changed my eyelids.
If you've had saggy eyelids then you'll know that your eyes don't look like the usual almond shape, and instead you have more of a 'slitty' looking eye.
Getting used to my new eyes in terms of make up has been the only challenge. It meant I had to do completely different makeup because I finally had more eyelid space to play with – I had never had an eyelid before and suddenly I did, so the wonderful world of eyeshadow and eyeliner opened up to me.
Results are said to last a few years or even forever, depending on an individual's skin elasticity. So in that sense I'm even happier that this will be a lasting result.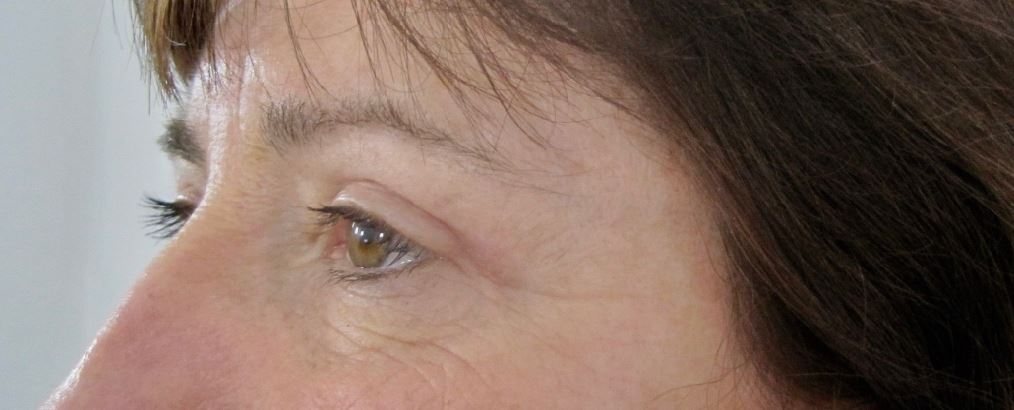 The people who knew I was having the procedure have commented on how amazing the change is. But ironically, people who didn't know I was having the treatment, have looked at me and said something along the lines of, 'oh you look good', but they can't quite put their finger on what is different about me.
It wasn't that I hid it away or wanted to keep it a secret, I just chose not to tell some people because it was interesting to see their reaction.
My passport expired soon after I had had the procedure, so I had a passport photo taken recently and that was a much better experience than it has been in the past.
I would, definitely recommend this treatment to anyone who has thought about an eye lift before.
This cost of this treatment starts at around £1,200 at the Kosmesis Skin Clinic.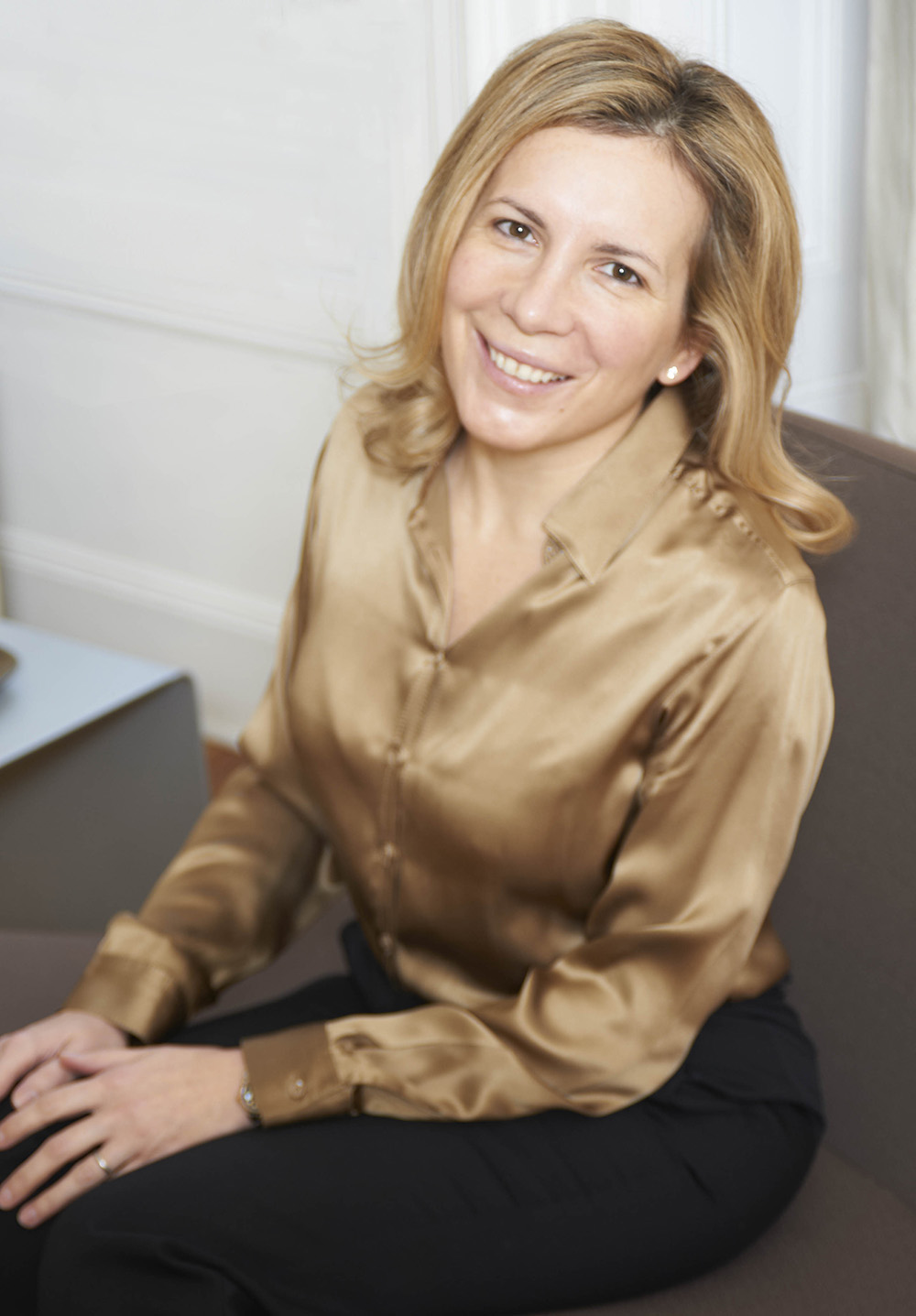 Dr Angelica Kavouni has been a cosmetic surgeon for more than 15 years, Ms Kavonui has appeared on Channel 4's Embarrassing Bodies, she is This Morning's go-to expert on cosmetic surgery questions and a regular fixture in Tatler's Beauty & Cosmetic Surgery Guide.
Known for her subtle anti-ageing treatments, her expertise also includes post pregnancy breast and body contouring.
She is Medical Director at the anti-ageing medi-spa Kosmesis Skin Clinic, which she founded in 2015, at 129 Harley St.
Relevant Healthista Content
Lip fillers: I went to London's most famous lip doctor and this is what happened
The new saggy skin fix that knocked 10 years off this woman's face
5 best anti-ageing face massages for glowing skin
Anti-ageing face yoga to help lift the cheeks and jaw in 60 seconds
Other Healthista Content You May Like:
I had lingual braces at 45 and this is what happened
10 self-confidence tips to use every day
Like this article? Sign up to our newsletter to get more articles like this delivered straight to your inbox.