Nose fillers are an increasingly  popular option for people that don't want to go under the knife but are keen to correct a nose bump. Elena Pomares Ruiz visited oculoplastic surgeon and aesthetic doctor, Maryam Zamani for a non-surgical nose job
Nose fillers have become increasingly popular in the last few years.
Do you squirm at the thought of nose surgery? We've all heard the horror stories of surgeons having to break your nose first, right? Whether that is true (in every case) or not we would rather not think about. The less invasive option of using filler to correct a bump in the nose seems much more innocuous, with no downtime and a fraction of the cost. So what does it entail?
'Fillers have become a popular option for temporarily improving the look of the nose without having any surgery,' says oculoplastic surgeon and aesthetic doctor, Maryam Zamani.
What exactly are nose fillers? Are there any risks?
Nose fillers are dermal fillers that help to add volume to areas injected, a temporary solution of hyaluronic acid (a substance made naturally by our bodies) is injected into the gap causing the bump, in effect filling it and straightening the nose. The effect is instant.
The benefits of a hyaluronic acid injection is that it can last 12-18 months with minimal, if any, downtime.
'Nose fillers are a series of injections that I do generally with a cannula [thin surgical tube] through the tip of the nose to help either create a straighter profile when someone has a dorsal hump, or to help refine the tip of the nose by slightly reshaping the nose itself,' explains Dr Zamani.
'This is a very aesthetically pleasing and rewarding treatment because the results are pretty much instant and people who suffer from having an unattractive nose will feel much better once they've had this treatment done.'
'Like all dermal fillers, there are risks associated with nose fillers, and if you've had a previous rhinoplasty before those risks are amplified because of potential scarring and irregularities in the normal anatomy of the nose'. So, it's very important when treating a nose to go to someone who knows exactly what they are doing, no pun intended.
Healthista spoke to 31 year old Elena Pomares Ruiz, who had the treatment with Dr Zamani and here is what she had to say about the treatment.
'I have always felt very self-conscious about my nose'
Many people have told me that I am being silly, but all I can see when I look at my nose is that it isn't straight.
In fact, for years I have made sure people don't take pictures of me from certain angles, as I have always been so self-conscious. This wasn't ideal considering I was getting married in just six months!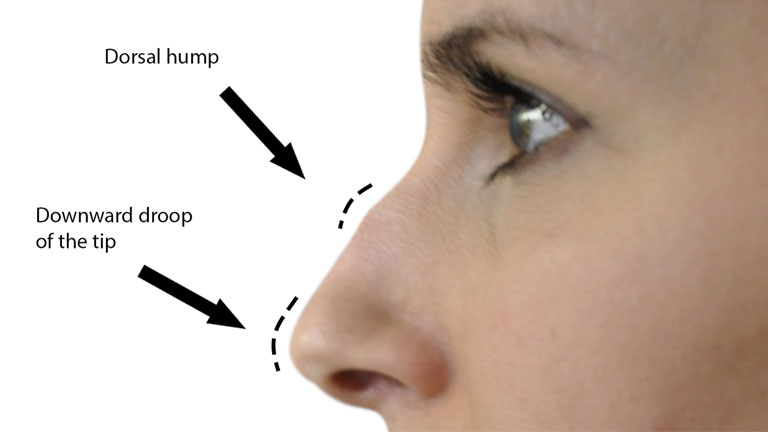 I have always envied those who do have a straight nose, and believed it was completely unobtainable without surgery. I don't think I would ever 'go under the knife' to fix my nose, the thought of surgery just doesn't appeal to me.
After hearing and reading about dermal fillers on social media, I was so happy to finally have options – I feel like I have been searching for a way to straighten my nose without surgery for as long as I can remember!
I've never had any fillers or surgery before, but as I learned more about dermal fillers and read review after review of non-surgical nose jobs I decided it was worth looking into as an option.
I know I don't have the worst nose in the world and I am not claiming to, but could fillers really give me the appearance of a straight nose? I decided to go for a consultation with oculoplastic surgeon and aesthetic doctor, Maryam Zamani, who has many years of experience in in Botox, dermal fillers, anti-wrinkle injections and treatments and plastic surgery.
After looking at some before and after photos on her website, I thought the results were amazing, and thought she would be the one who I could trust to perform the treatment.
Before the treatment
Before the treatment, to describe myself as nervous was an understatement. To be perfectly honest, I almost didn't go through with it (right up until the very last moment).
I had heard stories about people having bad reactions from filler and I had even heard that in some cases people had actually gone blind for a period of time. I was terrified.
But I kept telling myself that I wanted to feel comfortable on the day of my wedding (in six months time), so it was best to do it sooner rather than later.  Plus I knew just how many people would be taking pictures of me and my nose had to look good.
When I first got there, I suddenly felt a wave of emotion take over me. It wasn't the needle or injections that were terrifying me, it was the fact that I was about to change the shape of my nose for the foreseeable future and I still couldn't believe this was about to happen for me.
But I was heartened by the fact that I had heard such good things about Dr Zamani and seen plenty of examples of her work in nose fillers before – so I knew I was in good hands.
After discussing what I hoped to achieve from the filler and what was a realistic expectation, I started to feel slightly more excited than nervous. Especially after Dr Zamani said that if I really wasn't happy with the results, I could have the filler removed.
I explained how I had always wanted a straighter nose and how I hated the fact when looking at me front on it was even more obvious.
After explaining what would be going on step by step, and marking my face with a pen in the places she was planning to inject it was time to proceed with the treatment…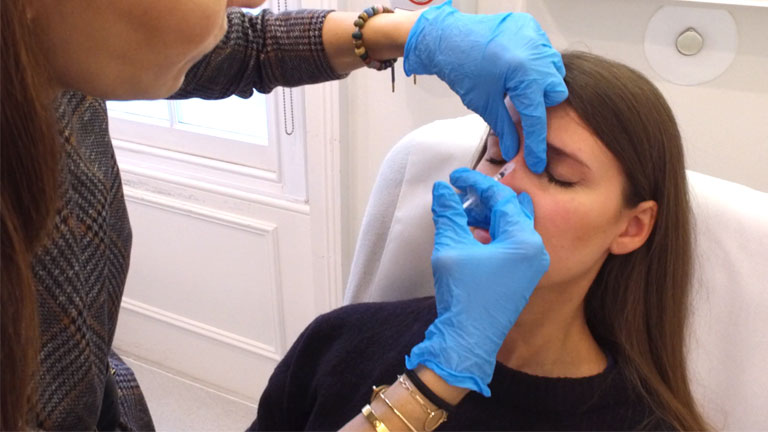 Time for the treatment
First things first, I needed to be numbed up. This was done with numbing cream that stayed on my nose for around 15 minutes. After the cream had been on for long enough I squeezed my eyes shut tightly and prepared for the pain.
I will be honest, it wasn't completely painless, in fact is was quite painful, but nothing that I couldn't bare.
I noticed that she was injecting the areas where I had felt her make the pen marks, she injected the left side of my nose several times, and I could feel the filler expanding under my skin.
Once DR Zamani had finished injecting my nose she used her fingers to rub up and down the nose to sculpt the areas that had been injected, to try and smooth out the filler.
That was it. The treatment was all over and I wasn't blind – phew. It all went far better – and quicker – than I ever expected.
I looked at myself in the mirror to examine my hopefully new straight nose. I was amazed with what I saw.  I never thought my nose could look this straight this quickly; the effect was virtually instant. How on earth could I have such immediate results like this? I was beyond happy.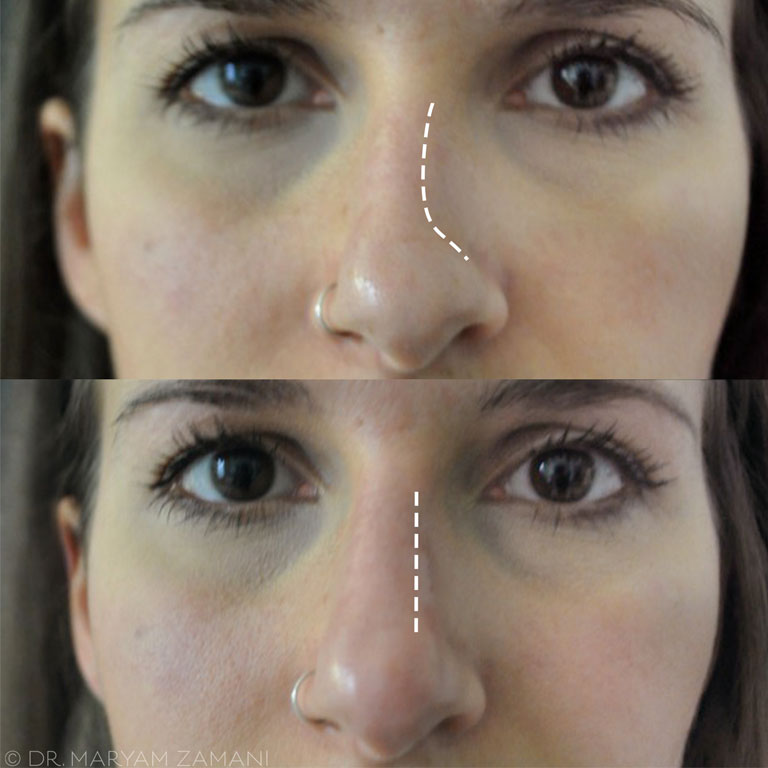 After the treatment
About an hour later I was leaving the clinic with my new nose, and only a little subtle bruising.
Dr Zamani warned me that I would start to see some swelling and bruising in the next day but that it would only last for about two weeks.
After the treatment I went straight home, but I remember thinking to myself if I did have plans to meet my friends I could as the bruising hadn't appeared that badly just yet.
The best thing about dermal fillers is that most of the treatments require no down time at all. if you do get bruising though, Dr Zamani recommends using arnica gel or cream to treat the area post treatment.
I have received countless positive comments since the treatment. When I got home my partner Will said he could definitely see a difference.
And my friends? Well they refused to believe I hadn't had surgery and didn't believe me when I told them all I had had was fillers – they all agreed though that it looked extremely natural (and some of my friends said my nose even looked better than theirs!).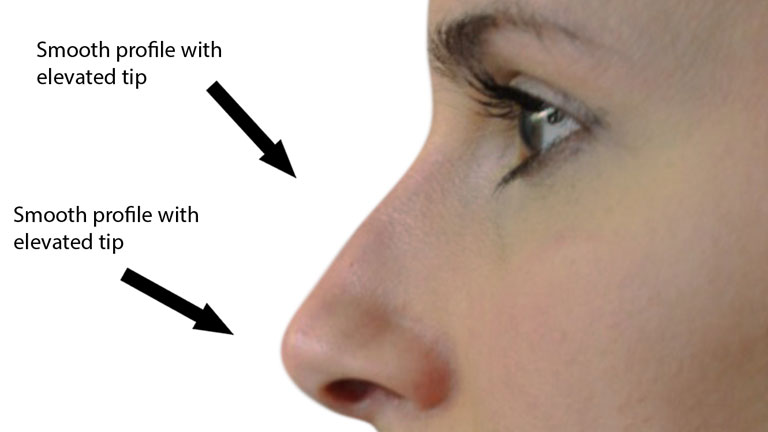 In general I have felt so much more comfortable with people taking pictures of me, no more turning my head to the side to get the right angle and avoid my not-so-straight nose.
Plus now I am even more excited about my wedding, and even looking forward to loads of people taking hundreds of photos of me – bring it on.
Results are said to last from six to 18 months, this is because the filler will naturally dissolve in your body, wear off and my nose should return to normal without any problems unless I top it up with filler again.
People have asked if I will be getting the treatment done again and I have said ABSOLUTELY. I will be booking myself in pronto for my top up in 18 months.
For more information on treatments at her Cadogan clinic, visit drmaryamzamani.com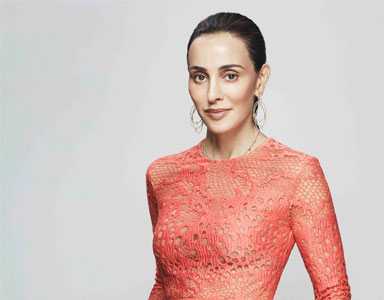 As a leading Oculoplastic Surgeon and Aesthetic Doctor, Dr Maryam Zamani has garnered a global reputation – both in the US and UK with twelve years of practice and alongside her two fellowships at London's Imperial College NHS Trust and Chelsea Westminster NHS Trust.
Dr Zamani works from her base at the Cadogan Clinic, on Sloane Street and is also the creator and founder of MZ Skin a luxurious yet performance driven skincare range of eight hero products.
Relevant Healthista Content:
The beauty diet – 5 ways to eat for glowing skin
10 fat loss secrets I learned from doing a body transformation – and losing 17 inches!
5 best anti-ageing face massages for glowing skin
7 best face oils for radiant skin
Healthista Content you may also like:
WIN BetterYou magnesium health products worth over £100
Hair loss – 'Wedding stress made my hair fall out – here's how I got it back'
Healthy eating – exactly what these Instagram superstars eat in a day
Like this article? Sign up to our newsletter to get more articles like this delivered straight to your inbox.