Is there anything more luxurious than a face oil? Healthista Collective expert and Beautista columnist Annabel Meggeson reveals the 7 best face oils to buy this year
If I haven't managed to persuade you by now that facial oils don't make your skin greasier, just glowier, let one of these beauties speak for itself. I've included some of my favourite face oil tips, too.

This CO2 extracted, organic rosehip oil is rich in linoleic acid, which is good at regulating sebum production and balancing skin and totally nourishing.
This makes it as good a choice for everyone, from spotty teens to dried-out 40-somethings such as myself; the silky texture, golden colour and elegantly earthy smell make it a real pleasure to use.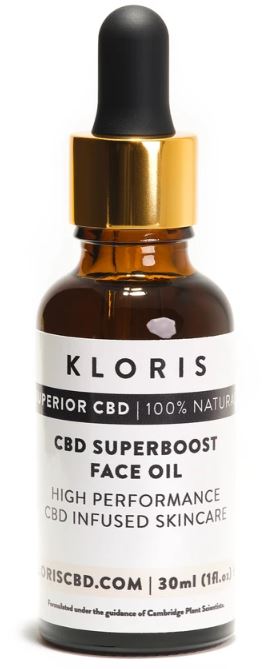 TIP: Look for plant-based oils. They're super-compatible with skin, meaning they'll sink in well, so you don't have to worry about looking like a disco ball.
If you're up for a bit of trend-conscious skincare, then go for this one, as it has one of the highest concentrations of CBD oil on the market.
Trend cynics will want to know why CBD has become a big deal: bandwagonitis aside, it's packed with ultra-hydrating Omega 3s and 6s, and has a balancing, anti-inflammatory effect on skin.
TIP: Highlighter hates skin that's remotely dry, so I always make the most of that super hydrated, post-oil window in which to apply it.
I use a few dabs of my fab Nude By Nature highlighter stick, £18 and find that it rubs in flawlessly.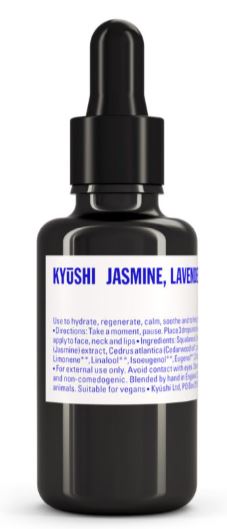 Plus it looks like I'm naturally radiant rather than I've got something sitting on my skin, which happens too often with highlighter (especially as we often apply it at the end of our make-up routine; you get more natural results if you apply it first).
This is a vegan, aromatherapy-inspired oil with the kind of boho branding beloved of eco warriors and cool, urban cats alike.
The ingredients speak for themselves – lots of calming, sweet-smelling oils, blended with deeply nourishing, skin-compatible jojoba.
TIP: Massage is the part of any facial that has the most impact on skin (stimulating, lifting, etc), ergo if you spend, say, 30 seconds rubbing in a face oil, it's basically like having a mini facial every day.

For brilliant, couldn't-be-easier-to-master massage techniques, check out Luminous Facial Yoga at brand new website luminous-london.com. I like the way it breaks down facial massage and found I actually followed it.
The brand is a stalwart of dependable, high-quality face oils and this is their latest launch. It's a lightweight blend of antioxidant-rich BioOrganic oils with an energising tuberose and mandarin scent.
Warm a few drops between your hands and inhale for a moment before working it into skin for a lovely (non-greasy) glow.
TIP: My complexion's really winter-y and sallow right now, so every few days I mix a few gradual tanning drops into my face oil to warm it up a bit.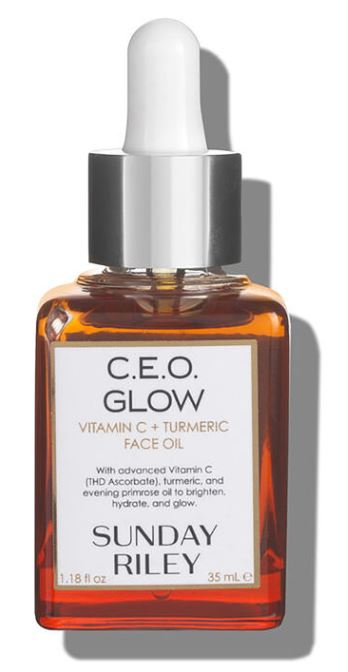 My Balance Me Gradual Tanning Drops, £30 are still going strong. (Will they ever run out?!)
Sunday Riley was the one of the first cult beauty brands to make wait-list worthy facial oils and it remains a go-to for aficionados who don't mind splashing out.
This one is infused with glow-up worthy sunflower seed and jojoba oils, and skin-brightening turmeric and vitamin C.
TIP: To help keep my skin supple, I always use an oil or balm cleanser.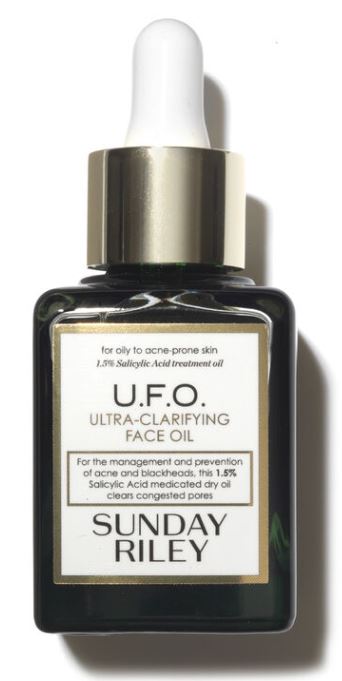 I've just cracked open Erborian's new Milk & Peel Balm, £26 and can report: it's lovely stuff.
Another Sunday Riley, but two of my 20-something friends swear by it for their on-the-oily-side skin. 'It has definitely made my complexion clearer and less greasy,' one of them told me.

TIP: Warm a couple of drops of face oil between your finger-tips and dance it over your face for a quick skin pick-me-up at any time of day.
I still think this is one of the best oils I've used in the past 12 months. It's made from high quality, skin-supporting botanicals, comes in a sensible-sized bottle that can be used from head to toe (though if you use on face only, it will genuinely last you for ages), and has a luxury feel that belies the price tag. Good stuff.
More from Annabel Meggeson:
How to choose a sexy fragrance
23 beauty hacks to get you winter-ready
Acne be gone – 8 steps to treating teenage skin
7 best eyeliners – the beauty experts' guide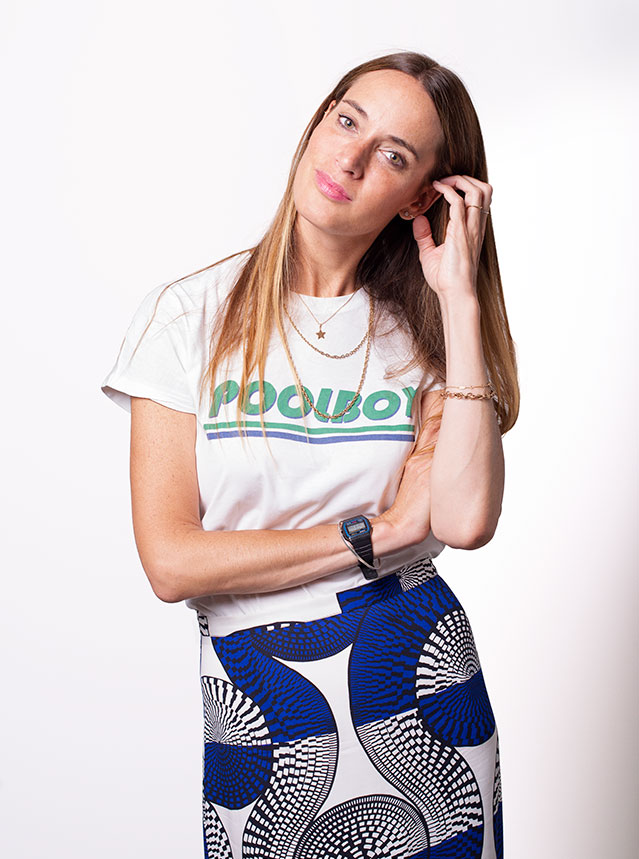 Annabel Meggeson is the former beauty director of Red Magazine and Healthista's Beautista columnist.
Annabel's columns feature honest, refreshing coverage of the best anti-ageing treatments, products worth their pricetag, beauty bargains that deliver results and seasonal trend updates. Don't miss it.
Relevant Healthista Content:
31 Spring beauty finds we love from fresh new fragrances to face glow-boosters
Choosing a perfume? This beauty expert shares her off-radar favourites
Healthista Content You May Also Like:
The Botox and fillers user's guide – how to not look fake or 'done'
'The new anti-ageing beauty jab that transformed my tired skin'
8 best beauty boxes worth the money
Like this article? Sign up to our newsletter to get more articles like this delivered straight to your inbox.