The chilly weather is in full swing, but that doesn't mean your winter beauty has to be compromised. Try these 7 tips to boost your mood and skin this season 
The weathermen are predicting the coldest spell in two years; the evenings are about to becoming even longer and darker and there's too much environmental anxiety to really throw ourselves into the commercially-sanctioned uppers prescribed at this time of year.
So I'm guessing it's not just me looking for alternative ways to feel warm and cosy this autumn.
Try these beauty-inspired ideas…
#1 Overdose on candles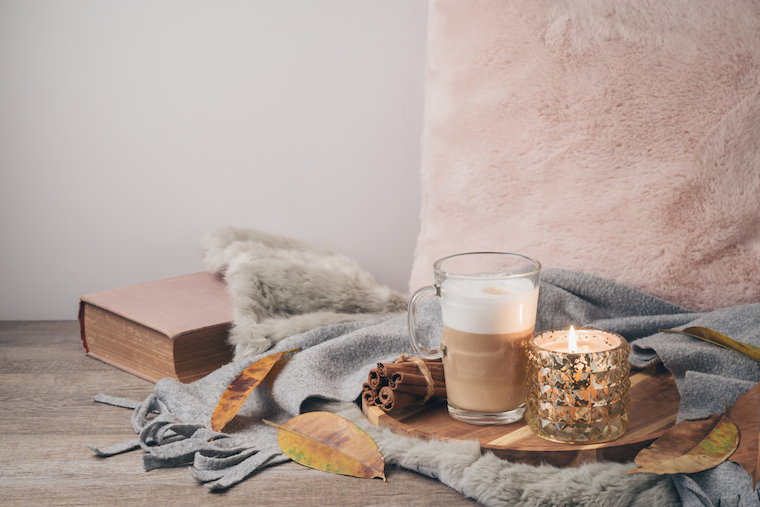 My Danish friend gave me this idea when I was moaning that I couldn't afford to buy new lamps. Take a leaf out of hygge's book, she suggested, and use clusters of candles to brighten up dark corners and create a cosy mood.
She uses tall, tapered candles, stuck into makeshift holders like decanters and bottles, but you could use pillar candles (it's about a pound a pillar at Ikea), teamed with a couple of the tall ones (depending on how many candlesticks you have lying around), and a scented one.
My new favourite scented candle is Blossom & Gilt from Ashley & Co. It's especially good for the bathroom/ bedroom as its warm, heady splurge of jasmine and tuberose creates a cosseting, boudoir feel.
To create more joy, get used to lighting candles in the morning as well as the evening – they're just as good at counteracting gloomy morning light as they are brightening up the dark evenings.
#2 Run a better bath
I've just pulled my Olverum bath oil (£35) out of storage. Its cabin-in-the-alps combo of all the best oils – lavender, geranium, eucalyptus, rosemary – wins it the Annabel Meggeson last-drop award year after year.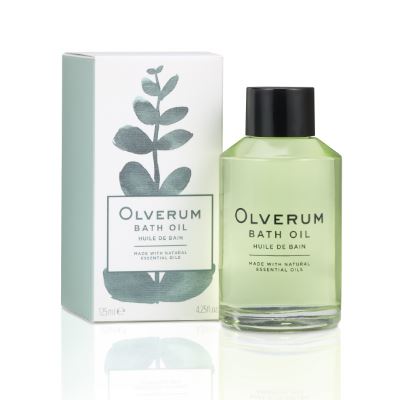 At about £10, Kneipp's Herbal Eucalyptus Bath Oil makes a cheaper but excellent alternative.
Glug one or the other into your bath, along with a generous squeeze of Mustela's Multi-Sensory Bubble Bath (£7.50).
As it's designed with infants in mind, Mustela's gentle on sensitive, winter skin, but still big on bubbles.
I always bob a bottle of body oil in the bath to warm it up. It feels lovely to slather on something warm when you get out, plus you get more mood-enhancing scent diffusion AND it sinks in better.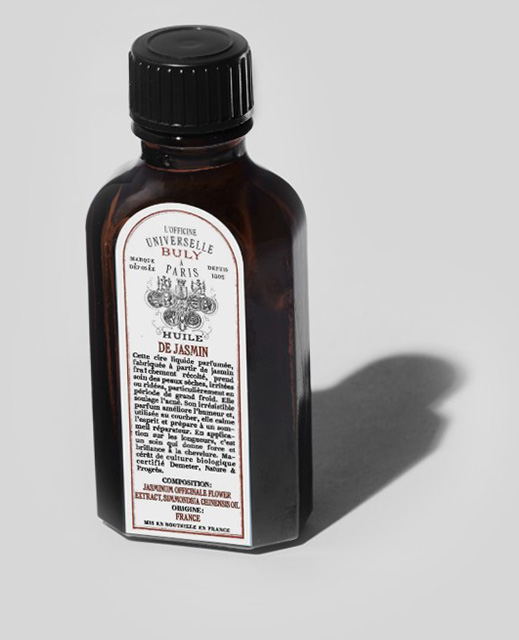 The headiest, most cocooning body oils I've used are Buly's Huile De Jasmin (about £80) and Annick Goutal's Songes Monoi Oil.
I also like Balance Me's signature body oil for its quality ingredients and aromatic scent.
Currently masquerading in new (eco-conscious) packaging and under a new name, Balance Me Super Firming Body Oil (£20) is what you're looking for.
Love-bomb your skin
My skincare routine is regular – once a day – but a bit ragged round the edges. Nighttime care for example is minimal; weekly facials happen once a month.
At this time of year, skin is dry. It's dull. It could really use some extra TLC.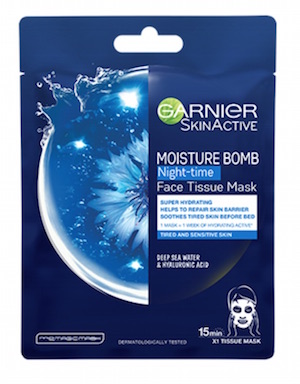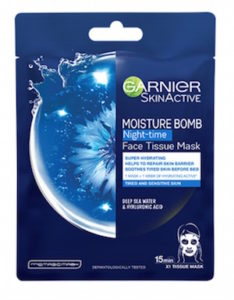 A beauty editor friend told me she keeps a stash of sheet masks by her bed so she can put one on while reading last thing at night. It's working. I remove it just before lights out and leave any excess serum to work overnight. I've so far liked Erborian Glow Shot Mask (£6) and Garnier's Moisture Bomb Night-Time Face Tissue Mask (£1.95).
Here's another nighttime tip: when your skin's warm and damp from the bath (or just steam your face with a hot flannel), accost it with Aurelia's Overnight Recovery Masque (£58).
This lightweight, botanicals-rich balm can be applied in thin layers till your complexion feels sufficiently nourished. Anyone who's still shy of face oils and/or doesn't want anything heavy on their skin at night might try this.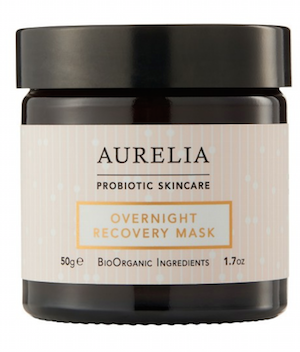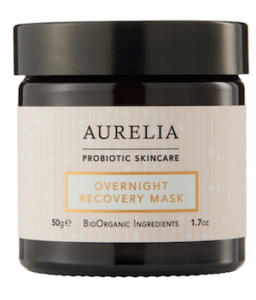 I've added an extra step to my usual skincare, too. I dab some Vaseline or Nivea Lip Butter on my hand, thin it out a bit using my fingertips, then pat and press it into the skin between my brows, either side of my mouth and around my eyes.
These are all areas that get extra dry (because they're always 'moving', experts say), and which benefit from the subtle, light-reflecting effects of a balm.
Give your hair some TLC
I've started rubbing a few drops of Viviscal Gorgeous Growth Densifying Elixir (£20) every evening. It makes my hair feel fuller and thicker, even after I've washed it out in the morning.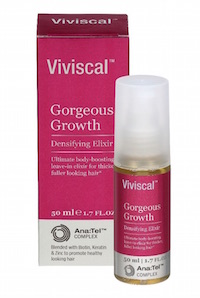 I'm also back on supplementation to try and swell out my shafts a bit, as the overlap between what-I-eat and useful-nutrients-ingested is currently slim (and my hair is one place it really shows).
Viviscal make a best-loved, one-stop supp for hair (the Viviscal Hair Growth Programme), but I like a bespoke cocktail of Silica, Biotin and B12.
I always recommend Solgar for supplements as they're good quality and not too expensive.
Brighten up your make-up bag
My tatty make-up collection is getting me down nearly as much as my wardrobe. (Does anyone else agree, 24 months is the longest you can have a well-honed capsule of clothes on rotation before it starts to feel tired?)
I've got my eye on Victoria Beckham's Lid Lustre in Mink (£28), as an easy way to smoke up your eyes for evening.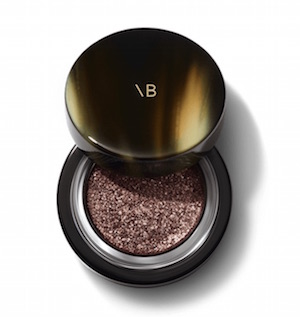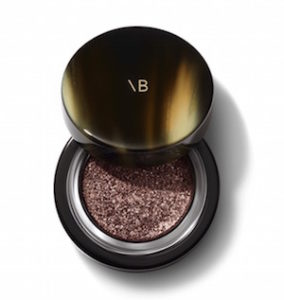 Vichy's Naturalblend Reviving Colour Lip Balms (£8.50) promise 26 percent smoother, softer lips and come in four juicy shades.
Blush wise, I like blue-toned raspberry shades to give that natural looking 'hot point' when applied high on cheeks, to which end I'm coveting Laura Mercier's Crème Cheek Colour in Rosebud (£23). (Although at this point, I'll take any blush that doesn't have bits of tobacco and other handbag detritus stuck in it.)
Finally, I rate Benefit for brow products, so will be trying out their new Brow Styler (£29). The soft, angled pencil lets you control the shape; the fine powder fills in gaps and adds natural-looking fullness.
Switch up your perfume
We use it to smell nice, but perfume's also great at balancing mood. I tap it hard when things get gloomy.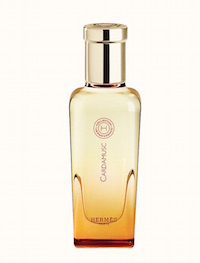 For an instantly comforting effect, dab Hermes Cardamusc (£275, but worth it) on your wrists and inhale regularly. The presence of cardamom lends a herby, zingy lift; the musks keep it warm, embracing and everything you need as autumn rolls in.
Or try Malin + Goetz Leather (£75). The brand has released its signature candle scent as a fragrance and the result is this warm, cocooning, unisex scent.
I also love Byredo's Bibliotheque (£110), which started life as a candle but has been available since last year as a creamy, woody, nostalgic scent to wear on skin.
I think men's fragrances are worth considering in winter, because they start off with that crisp, astringent effect, but dry down to something altogether earthy and enveloping.
Have a trial spritz of: Calvin Klein Eternity For Men (£47) – it's quite heavily 'male fragrance', but I like it on scarves and the bottle looks great; Trussardi My Land (creamy, leathery, warm); Pour Un Homme by Caron, which dries down to warm, rich amber and vanilla, after an initial burst of elegant, aromatic lavender.
Relevant Healthista content:
8 best beauty boxes worth the money
How to find your signature scent – the beauty director's guide
The beauty editor's guide to perfect lips
Beauty secrets this gorgeous Swedish opera star swears by
Other Healthista content you might like:
Got the winter blues? Try these 7 mood boosters from this world leading eco-spa
How your body type affects your weight loss – body transformation week 3
7 best gluten free pasta alternatives
How to destress – the breathing technique this Instagram yoga star wants you to know
Like this article? Sign up to our newsletter to get more articles like this delivered straight to your inbox.