World-leading opera singer Malin Bystrom is currently starring in Don Giovanni at the Royal Opera House. Opera fan Annabel Meggeson discovers her health and beauty secrets and must-have beauty products

She's the world-famous opera soprano with a lead female role at the Royal Opera House this autumn, but Malin Bystrom, 46,  is still tickled pink by our interview.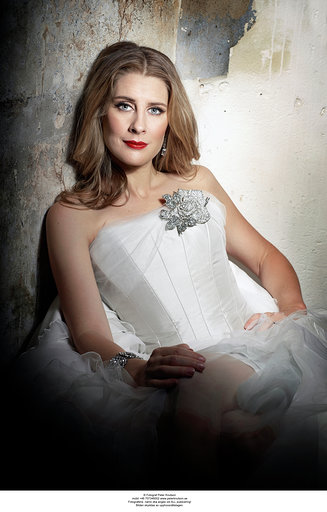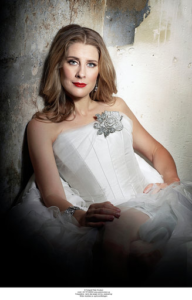 'I feel like an influencer,' she says, as she reels off a list of her favourite beauty products and fashion brands.
More used to being quizzed by the likes of Radio 3 about her engagement with the roles and music of operatic canon, she can't quite believe I'm interested in the contents of her bathroom cabinet – or the cute blue jumper she's wearing.
(It's from Swedish company Soft Goat Cashmere, FYI, and looks great teamed with khaki trousers, Chloe-esque ankle boots and a long, slim chain round her neck.)
But Bystrom is a beauty.
On stage, in the current production of Don Giovanni, where she plays Donna Anna, she looks like a Hitchcock blonde.
Team that with three kids (15, 10 and 7), great taste and a globe-trotting lifestyle, and she's definitely influencer material – if only she wasn't so cautious about social media: 'I use Instagram to post what I'm up to workwise, but I don't Instastories every step.
I just don't want to spend that much time with my phone, especially when I'm at home with my kids. Absolutely not.'
Still, I for one want to know how she looks that good.
Smooth, porcelain skin; thick, glossy hair; a great figure… You'd never guess she was 46.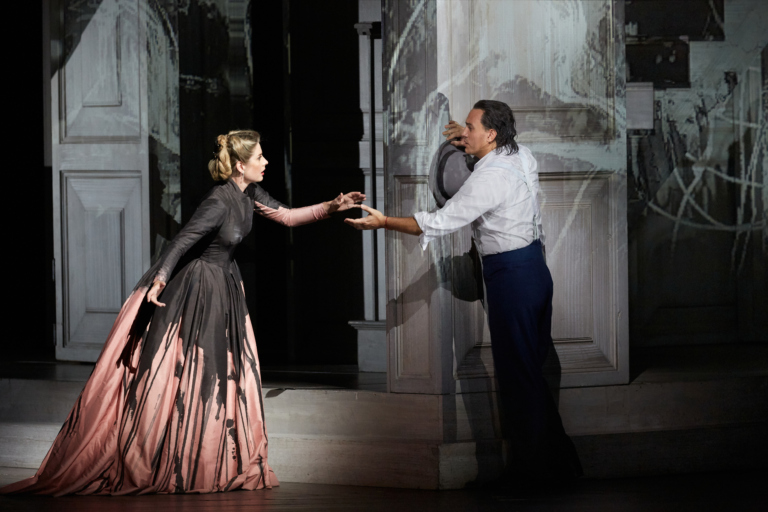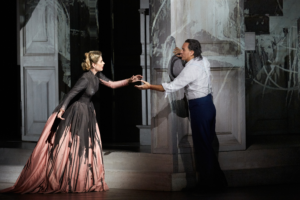 Daily SPF and double cleanse
'One thing I've done for years which I truly believe has preserved my skin is to wear SPF moisturizer every day religiously. I use Dermaceutic's K-Ceutic. It's really good – a rich cream with vitamins as well as SPF. Super protective.' (You can find Dermaceutic in the UK at sanreva.co.uk.)
Bystrom's also a fan of the double cleanse, a beauty protocol that all women with great skin seem to share.
She uses Dermalogica's Pre Cleanse oil to start, 'then something more like a gel or cream.
A friend recently gave me Shiseido's Benefiance Extra Creamy Cleansing Foam, which I love.' Toning is courtesy of Paula's Choice Anti-Ageing BHA Exfoliant.
One thing I've done for years which I truly believe has preserved my skin is to wear SPF moisturizer every day religiously.
She  loves Danish brand Beaute Pacifique. (I remember Helena Christensen raving about it once.)
'I buy the Serum Paradoxe, which is basically an amazing face oil. It's expensive but so good.' (You can find it online in the UK four about £50.)
'As my skin's got older, I've also started looking for more active ingredients, so in winter I use Beaute Pacifique Super 3 Vitamin A Anti-Wrinkle Booster.' (Vitamin A, aka retinol, can make your skin UV sensitive, so it's sensible to use them during winter.)
It's not all great skincare and Swedish genes that give Bystrom her unique radiance and vitality.
'I have to be fit for stage, so with that comes a responsibility to look after my health.
'I don't drink that much alcohol, because of my voice. So I always say to my husband when we're on vacation, "Right, I'm going to drink wine EVERY day!"'
She's also been doing yoga for years. 'I now have a little routine, which I do every evening if I'm not feeling lazy, just to keep on top of all the travelling and getting older. I also do yoga on performance days and during the breaks, as it helps my back.'
Performance  rituals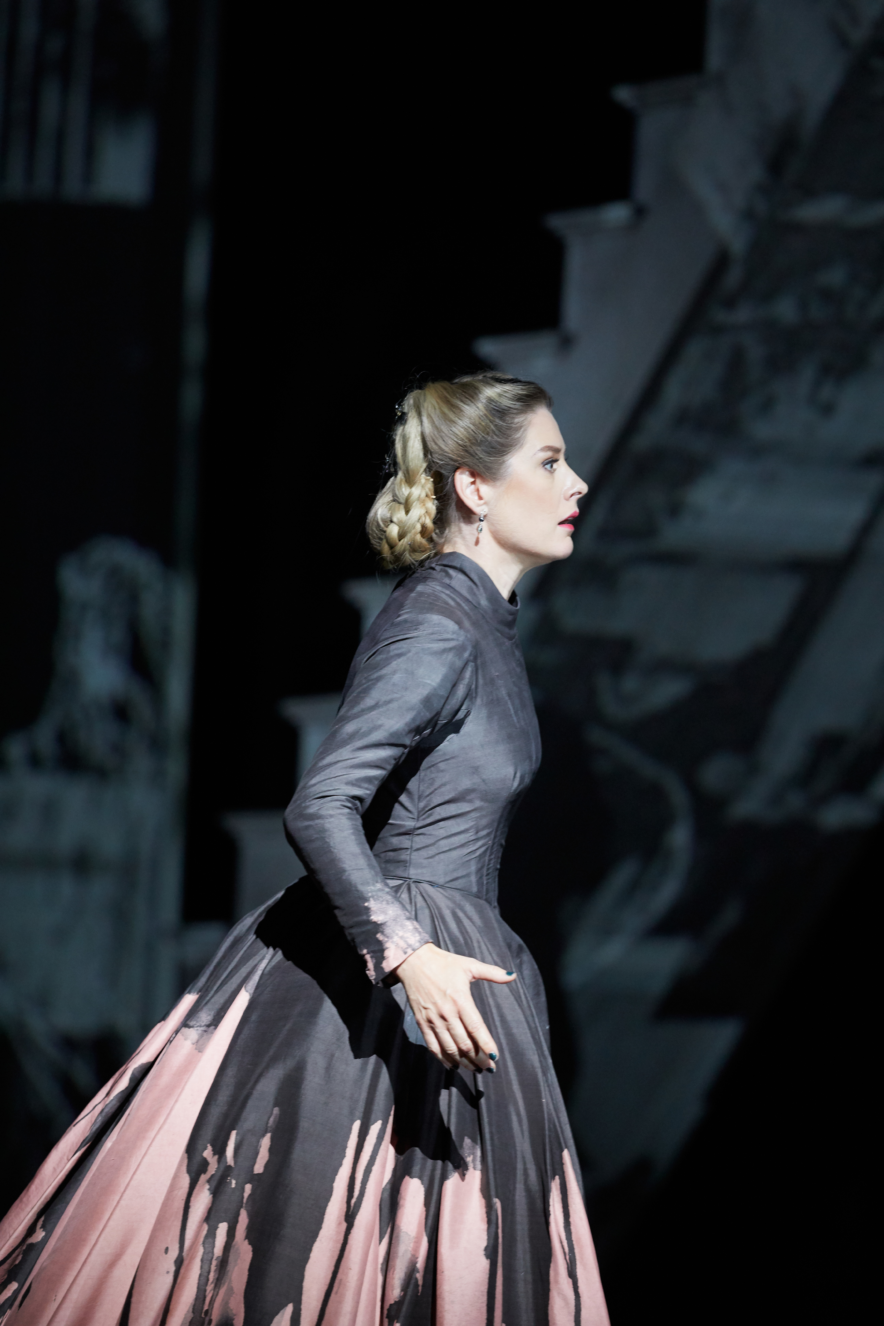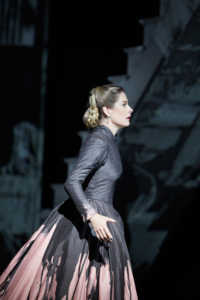 I'm fascinated by the routine and rituals performers develop to help them get on to stage in one piece.
Bystrom tells me that [when she's on in the evening], she can spend the morning as usual, often with her kids if she's performing in Stockholm (she lives in a house just outside the city), or if they're on tour with her as they were this summer in Japan. But, 'I need the afternoon to myself. It's almost sacred. If I can't have that time to myself, it makes me feel insecure.
'And I don't speak very much on the day of a performance to preserve my voice.'
Carb-loading like an athlete
Eating on the day is also strategic.
Bystrom carb-loads like an athlete several hours before a performance. 'I have a big, late lunch – a big pasta or rice with fish, then I eat something small a couple of hours before I'm stage.
'I limit my coffee intake to one, in the morning, as I find any more dries my throat and I'll eat lots of fruit, especially berries, as they feel good for the whole system.
'During the interval, I'll eat some fruit or if I'm tired I'll glug down a Coca Cola. It's not especially healthy, but it works!'
Her stints in London, like this one for Don Giovanni, see her staying with friends in Notting Hill. 'I found a gym nearby – Body Works West. It's quite expensive, but it has become my happy place.
I work out a bit, take a little swim then go in the steam-sauna (which is so much better for singers than a normal sauna as it doesn't dry out your throat).
'I don't drink that much alcohol, because of my voice. So I always say to my husband when we're on vacation, "Right, I'm going to drink wine EVERY day!"
I've just done a premiere [of Don Giovanni], so I keep thinking, "Was that OK, was that OK?" and I'm thinking about how my family is doing, so I need it for my head as well as my body.'
Avoiding colds at all costs
Bystrom is showing me the Elizabeth Arden Eight Hour Cream she always carries with her (it's the one that comes in a wind-up bullet, like a lipstick), when she pulls a bottle of ColdZyme throat spray from her bag. It was acquired in Boots.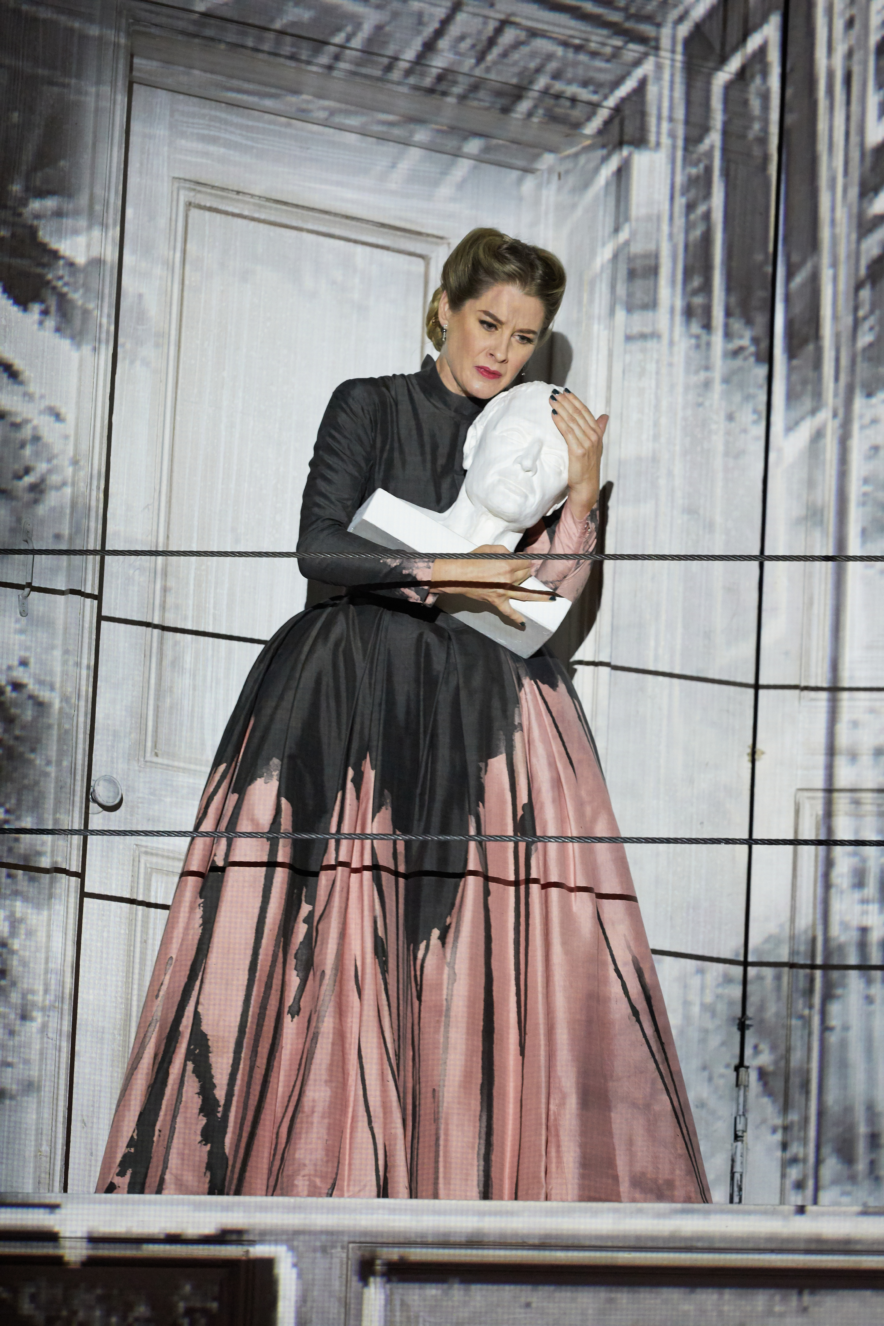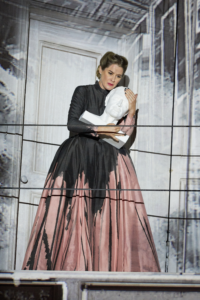 'I use this every time I get on the tube,' she laughs. 'I can't risk it. If someone sits next to me and sneezes I will get up and go. My daughter is like, "Argh, mum, I don't know you" but I remind her that if I get sick, I can't sing. And then we don't get any money!'
Back home in Sweden, it's the beginning of hygge season (though as Bystrom points out, it's Danish, not Swedish.)
'Hygge has to do partly with us having a very long and very dark winter. I speak to my husband now and we come home and already we have so many candles and curl up. We need that to survive the long winter.'
But she agrees that through her work she has the best of both worlds – all the family-oriented, laid-back, nature-abundant benefits of Sweden with travelling around the world for her job. 'In winter, that means I get a bit more light.'
We wind up our conversation by talking about her hair. There's so much of it that the make-up and hair department don't bother with wigs and use Bystrom's real hair to create her characters' looks (which is rarely the case).
'But it does means a LOT of heat and products – and I have highlights. So I use a lot of hair masks to keep the condition.' She names Kerastase and Davines as favourite brands, and the Kerasate Nutritive masque in particular.
They're obviously working. Her hair, as well as her performance, is stunning.
Don Giovanni is on at the Royal Opera House, Covent Garden, until Thursday 10 October, with a Live Cinema Relay around the UK and internationally on 8 October. roh.org.uk
Relevant Healthista Content
How this gorgeous opera singer stays fit for stage
Healthista Content you may like:
23 best autumn sportswear must-haves
5 fat loss supplements proven by science
21 frizzy hair fixes from women with thick, luscious hair
4 ways stress is showing on your skin and exactly how to cope
Like this article? Sign up to our newsletter to get more articles like this delivered straight to your inbox.