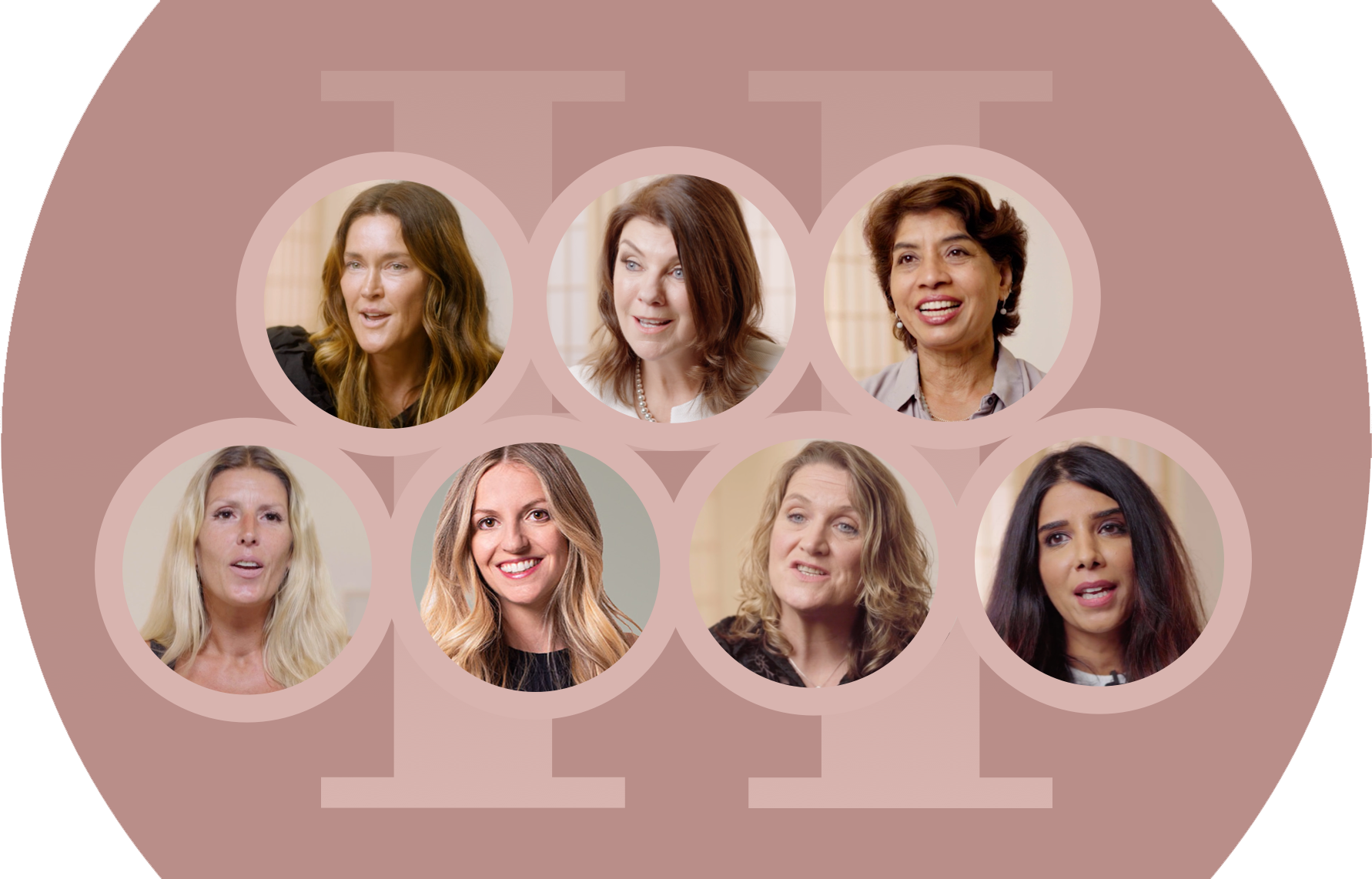 Healthista's answer to menopause; Menostart: Press play, not pause.
Menopause made easy.
Healthista has hand-picked 7 leading UK health and wellness experts, who offer their expert advice on all things menopause.
A one off payment for 12 months access.
The Healthista Menopause Pack is a fully comprehensive online video workshop, covering all aspects of the menopause.
With expert advice and information from 7 credible industry experts, we hope this online resource will help women navigate their way through common health and wellness changes they may experience before, after and during the menopause.
From medical information, nutritional advice and physiological help to bespoke workouts, sexual wellness guidance and audio meditations – our carefully curated group of experts cover every aspect of the menopause.
Led by Dr Dawn Harper, Healthista's Menopause Pack – Menostart: Press Play, Not Pause, is an accessible, affordable, informative and inspiring modern health aid for women on the go, in managing their peri/menopausal symptoms.
With easy-to-understand advice you can trust, Healthista hopes to take away the fear of daunting medical information that the menopause currently reflects. 
Healthista is committed to helping women everywhere in making their transition through the menopause as easy as possible. 
Whether you're peri-menopausal or already halfway through, our digital wellness pack aims to empower and educate you through your transition, no matter the stage. 
In a stigmatised sector where women struggle to manage their symptoms and where health services have failed, Healthista hopes to reverse the taboo, by taking the topic on this natural process mainstream.
Every woman will experience the menopause – that's over half of the population! We believe it's time for women to come together and take control of their menopause during this significant hormonal change.
With the scientific and mindful advances of today, it has never been easier to seek help.
We want to encourage everyone to move the menopause conversation  from behind closed doors and bring it forward into the workplace and beyond. 
There are currently 15 million women going through the menopause in the UK alone, with 75% experiencing debilitating symptoms, some lasting decades.* 
Despite clear NICE guidelines on the use of HRT, many women are still not being offered HRT by doctors.  
It's estimated that 14 million working days are lost every year to time taken off to alleviate menopausal symptoms.**

Menopausal women are the fastest growing demographic in the UK, according to the Office of National Statistics.
The British Menopause Society found that 45% of women surveyed, felt that menopause symptoms had a negative impact on their work.*** 

A lack of menopause support is actually pushing women out of work, with almost 1 million women in the UK, leaving their jobs as a result of menopausal symptoms.**** 
Research conducted by Holland & Barrett revealed that 'two thirds of women say they do not talk about the menopause, with 61 per cent citing the fear of being 'judged' and treated differently as the reason'. *****
* Nuffield Health Survey | ** Health & Her Research Commission | *** The British Menopause Society | **** Bupa & CIPD Survey 2019 | ***** Holland & Barrett Research
Downloadable PDF's
x6 downloadable PDF key fact sheets – easy to follow recap summary from each expert.
Over 40 Videos
x5 experts covering all aspects of your menopausal journey, led by Dr Dawn Harper.
Audio Guided Meditations
x3 Audio Meditations: Sleep, Anxiety, Acceptance & Self-Love.
Food Recipe PDF's
x9 delicious yet simple high-protein recipes – breakfast, lunch and dinner.
Bespoke Workouts
x6 workouts focussing on strength and balance exercises for menopause.
Private Facebook Group
Access to Menostart Community – for ongoing support and advice.
How do I access the course?
When the course becomes available click the 'Buy Now' button.
This will take you through to the checkout, where you will be asked to create an account.
Upon receipt of payment you can login and gain access to the course curriculum
Where you can watch videos, listen to guided meditations, download PDF's, keep a food, mood and fitness diary and have exclusive access to the Facebook Group.
From the dashboard you can also edit your personal and payment details and keep track of your orders.
You have a 12 month access from the date of purchase, so you have plenty of time to work through the course at a pace that suits you.
Downloadable features can be kept forever as well as the private Facebook access where you can get further help, advice and support.
How will I benefit from this course?
You will receive informative facts and support by qualified professionals, which is not intended to replace personal advice from your own doctor or other health professional.
Be given tools to navigate and aid your transition and symptoms, covering mind and body.
Time saving, quick and easy access to reliable information all in one place – with no daunting medical jargon!
Understand the process of menopause and its effect on your body.
It will help you to recognise and take control of your symptoms.
Worry and anxiety that surrounds the menopause, will be put into perspective and lessened.
Myths are debunked and the stigma is lifted.
Empowering and educational resources, helping you to embrace the change.
A crash course to your menopause.
Inclusivity; the following information has been made for EVERY PERSON with a womb. Even though the word women is used in terms of biology within this series, please know we are here for everyone, no matter your gender, age or race.
The Digital Pack contains generic advice and information and is not intended to replace specific advice from your own doctor or other health professionals. Before following any guidance, please consult with your GP or other relevant health professional if you: consider it necessary; have any concerns about your health; are not sure whether the guidance is suitable for you; have any pre-existing health problems, injuries, or any current symptoms.