Starring in the Royal Opera House's current production of Phaedra, opera star Hongni Wu says bursts of exercise, occasional sweet treats and lashings of skincare keep her fit for stage
She's young, she's gorgeous, she's got a striking voice – no wonder Hongni Wu is making strides across the opera stage at a global level.
The 24-year-old was born in China, but completed her music studies in New York, where she won various awards. She has since then accrued many other international accolades including a part in La Traviata on one of the world's most prestigious stages.  Wu played Flora in the Royal Opera House's iconic production of Verdi's beloved masterpiece and the stint put some serious wind under her wings earlier this year.
This spring she's back in London (whisper it, she loves the city as much for its shopping and restaurants as the work) in a lead role. She plays the title role in Phaedra, the last opera written by glamourous German composer Hans Werner Henze.
It's based on the legend of Phaedra and her stepson Hippolytus, and with an award winning lighting and set design, as well a cast of up and coming international stars, it's definitely this week's hot ticket.
As demand for her talent increases, Wu's more conscious than ever of the need to stay fit and strong for the stage. Her keys to wellness include being realistic about what can be achieved every day. 'Some days it's 20 minutes of exercise, some days more,' as well as knowing when to prioritise her wellbeing.  'I'll always look after myself and make sure I eat well when I'm travelling. It makes such a difference,' she explains.
Read on to discover some pretty cool wellbeing tips from this hot young artist.
Hongni Wu on #Fitness
I use an app called Keep on my phone and it devised a plan for me to train for 20-30 minutes per day, six days a week. It's a great app that really encourages you to stick your plan. It focuses on toning and cardio, but uses a variety of moves – dance, yoga-style – to get you there.
I adore Zumba and used to do that twice a week, but my schedule at the Opera House doesn't allow, so Keep's my favourite now.
Hongni Wu on #Diet
I love all food, but I'm trying to be healthy at the moment, as it helps me perform better. For me that means less oil and salt and increasing the amount of fresh fruit and veg in my diet. I still have the odd sweet treat, but at the moment the cake, ice cream and waffles have been usurped by those little Japanese bean cakes, which are nice and delicate, but still satisfying.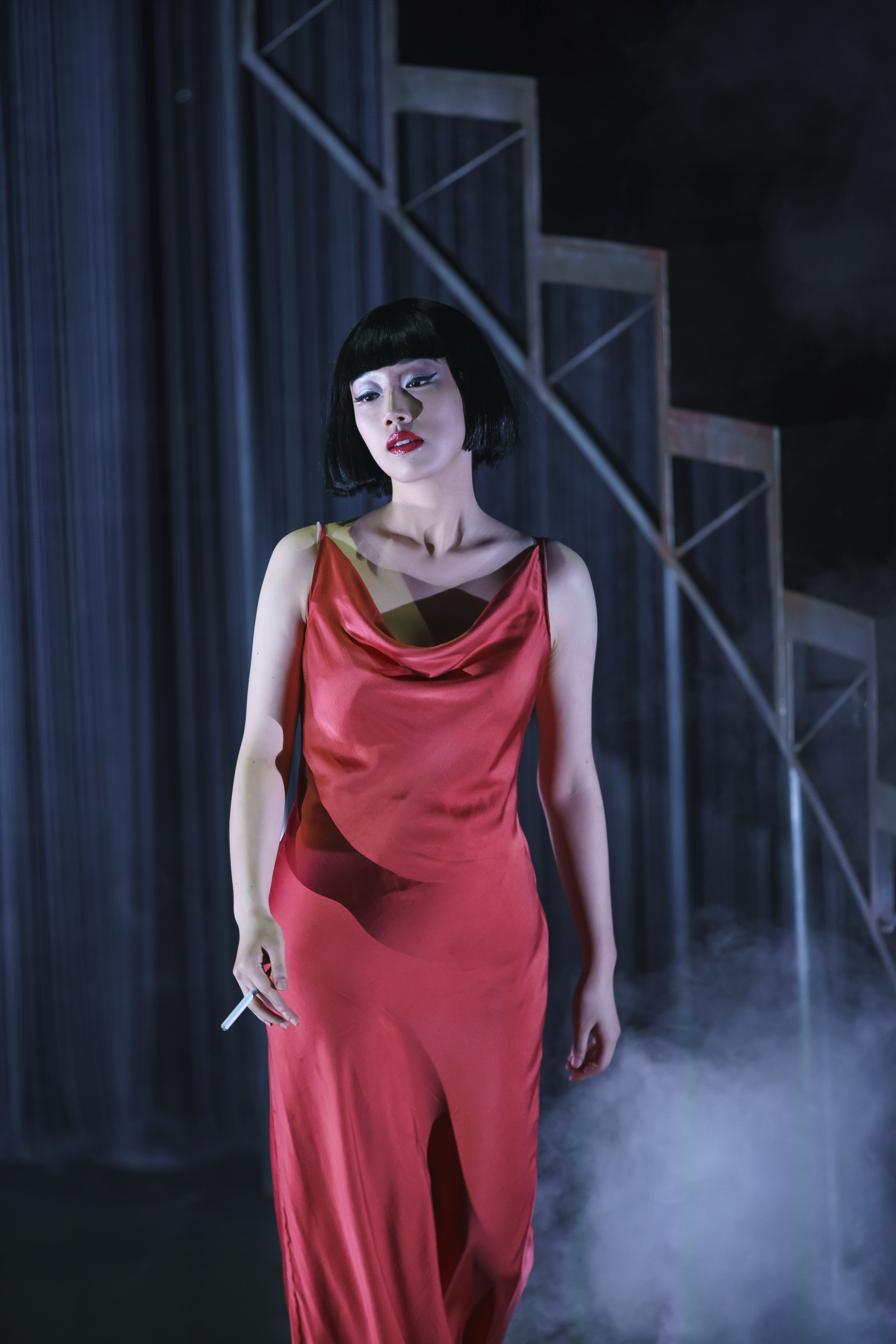 Hongni Wu on #Pre-performance
I do a bit of exercise, maybe 20 minutes, eat something very light, then take a shower. Once I'm in my dressing room, I'll listen to some music before going on stage.
Hongni Wu on #Unwinding
We always have a party after opening night, but otherwise I tend to head home take a shower and plug into Netflix to unwind before going to bed. I do like to eat out sometimes. In London, I love Barrafina, an amazing tapas bar round the corner from the opera house; and Café TPT, a simple Cantonese restaurant in Chinatown that has been going for years and where the food is always excellent.
I'll go to Chanel for eye shadow, and Benefit do the best brow pencil [Precisely My Brow], which has a fine tip, perfect for mimicking little hairs and comes in natural-looking shade
Hongni Wu on #Skincare
I spend time looking after my skin and hair, and I do love a luxury product. I've got various favourite brands on rotation, but at the moment I'm using La Mer serum, a Tatcha moisturising cream (the Dewy Skin Cream, which is nice and rich, so perfect for overnight after stripping all the make-up from my skin), and Kiehl's Ultra Facial Toner. I like Shiseido for sunscreen – the textures are great. Foundation-wise, I love Lancome; I'll go to Chanel for eye shadow, and Benefit do the best brow pencil [Precisely My Brow], which has a fine tip, perfect for mimicking little hairs and comes in natural-looking shades.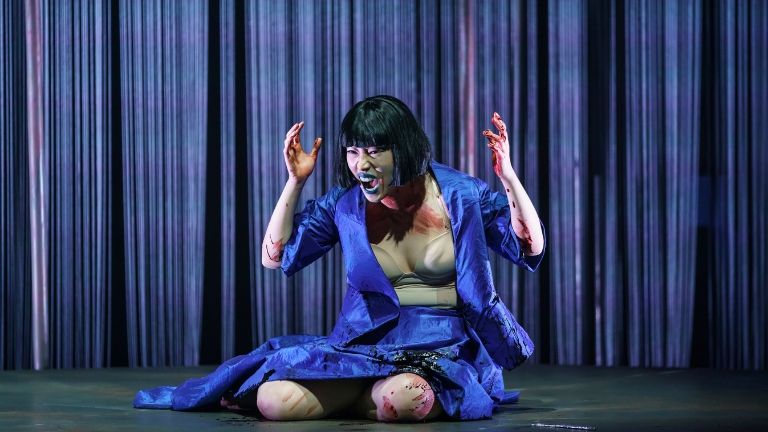 Hongni Wu on #Hair
I love hair treatments, like masks. I use Nashi Argan shampoo, as it cleanses deeply but is really gentle and leave my hair soft.
Hongni Wu on #Relaxation
I've recently discovered cooking and find it very relaxing. My favourite go-to meal – if I need something quick and healthy – is a classic egg and tomato dish with noodles.
I'm a big fan of sleeping. I travel so much for work, so when I can afford it, I'll choose the better airline or cabin, so I can stay rested and well
I also love shopping. I often pop out to the shops near the Opera House. I like Karen Millen and Reiss – and Sandro's great at the moment. I like the variety you get in the high street here. I'm also a bit of a label lover – Chanel, YSL and Burberry, when I can.
And of course sleeping. I'm a big fan of sleeping! I travel so much for work, so when I can afford it, I'll choose the better airline or cabin, so I can stay rested and well.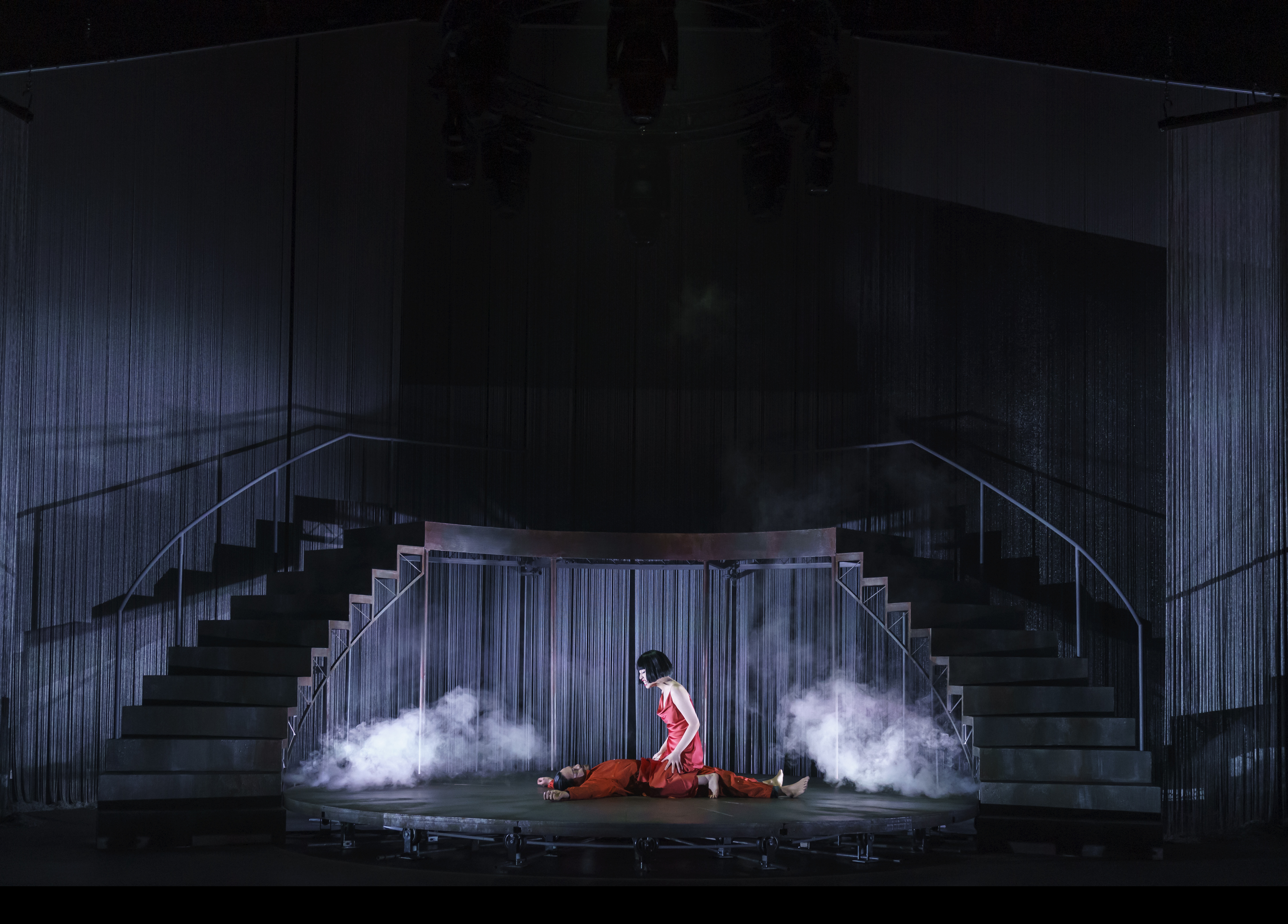 Hongni Wu on #Social media
It's becoming more important for singers to promote themselves through social media. I like Instagram, as it's more visual.
Hongni is currently performing the title role of Phaedra at the Royal Opera House's Linbury Theatre on 16, 18 and 20 May 2019. roh.org
More Beautista content from Annabel:
What really works for teenage acne
The Botox and fillers rule book – 10 must-dos this beauty editor swears by
7 anti-ageing tips for beauty bad girls
Make-up tutorial – 4 steps to beautiful natural make-up
If you've always wanted to make money from your healthy passion, Healthista's upcoming Health To Wealth event is your chance to learn how to grow your business and network with people that can help.
Healthista have teamed up with luxury hotel brand Pullman Hotels & Resorts to launch a new wellness entrepreneurship-focused initiative and event – Health To Wealth – to help budding start-ups bring their businesses to life.
The live event will see Healthista readers, consumers, influencers, media and businesspeople alike, come together to share and learn.
During the event, selected early-stage health businesses and ideas will be put to the test Dragon's  Den-style before a panel of industry experts including BBC Dragon – and Healthista investor – Touker Suleyman.
When: June 13th, 2019
Where: The Shaw Theatre, Pullman London St Pancras, 100-110 Euston Road, King's Cross, London, NW1 2AJ
Time: 6.00pm-9.30pm
Tickets: £15 from this link. Entry price includes a wellbeing goodie bag worth over £50.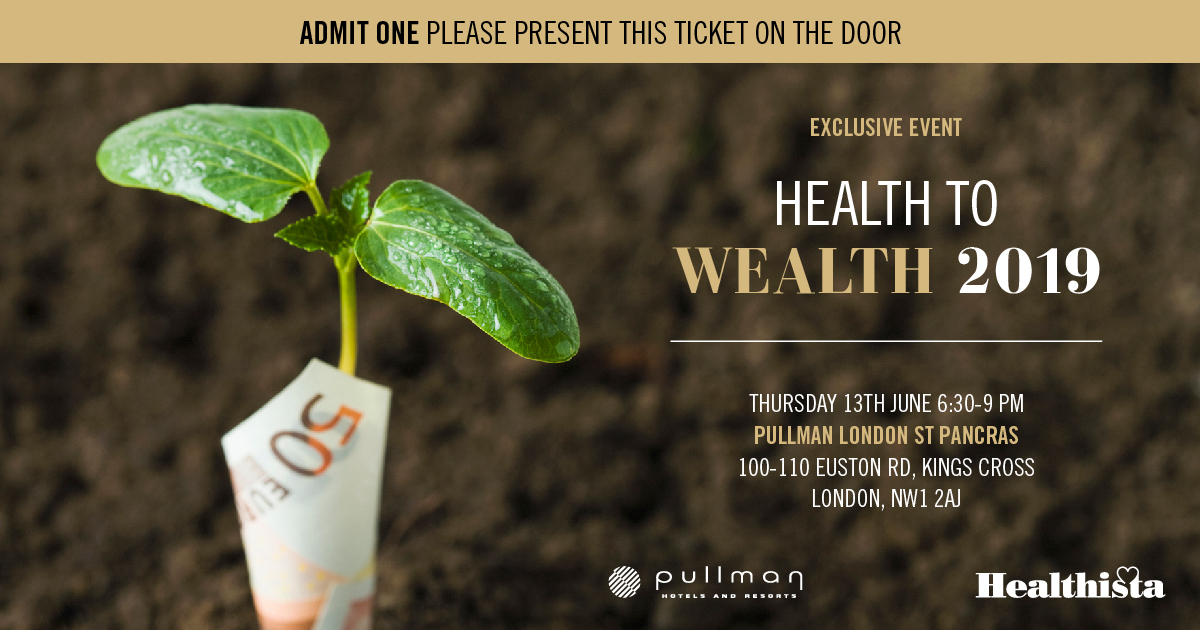 On the night
Successful entrepreneurs from all areas of wellness including nutrition, fitness, and fashion will take part in a panel discussion focused on sharing their experience, tips and tricks for starting and growing a business in the wellness space.
This will be followed by a Dragon's Den-style format, inviting up-and-coming wellness entrepreneurs to pitch for support to further the success of their own businesses.
The Health To Wealth entrepreneur's panel includes: 
Touker Suleyman, BBC Dragon, multi-millionaire behind brands including Finery, Ghost and Hawes & Curtis and Healthista investor.
Emlyn Brown, Vice-President Well-Being, Luxury and Premium Brands at Accor Hotels.
Ashley Verma, founder of London's barre fitness studio DEFINE London.
Anna Magee, Healthista Editor and CEO and multi-award winning health journalist.
Charing the panel will be Anni Hood, co-founder and chief executive at Well Intelligence – a research, insights and market evidence platform aimed at helping wellbeing businesses grow.
Tickets to join the audience to learn from the successes and hurdles overcome by the panel of speakers are £15 per person and available to purchase from here.
More Healthista Content:
'Why I wrote a feminist version of The Little Mermaid'
8 ways walking can help depression and anxiety – the psychotherapist's guide
Meet a TV Dragon and grow your business
When you get serious about weight loss, these are 3 things you need to give up
7 lessons I learned growing my business from bedroom to boardroom
9 steps to creating a retreat at home
Like this article? Sign up to our newsletter to get more articles like this delivered straight to your inbox.