What's the best treatment for teenage acne? Beauty editor and mum Annabel Meggeson – who has four teens of her own – reveals ten smart fixes for teenage spots
In my day, it was super-strength Clearasil, the occasional 'Don't pick!' hurled across the room, and a vague feeling of shame. How things have changed for teens and their spotty skin.
Not only is medication much more normalised when it comes to treating inflamed complexions (a good thing), but it feels like the world at large has – as with so many things – taken time to really think about what might help these hapless, young things and their #acneproblems.
The result is some great advice, products and ideas, which I've rounded up here. Just add lashings of love and support.
Acne tip #1 Words of encouragement
Your teen is gorgeous and a few spots – even a lot of spots – doesn't change that. It might change how they feel, though, so letting them know that their spots are normal; that they're not half as bad as your teen thinks, to everyone else their skin looks far from the 'terrible' they imagine, simply 'a bit teen'; that they can be kept settled and under control.
Acne tip #2 A really good cleansing routine
Forget the violent cleansers of yore, these days you won't find a single expert who doesn't advocate something altogether gentle.
Spots are like teenagers – angry, inflamed and gross as they sometimes are, the more love you show them, the better they'll behave
The good news is there are loads of products that leave skin cleansed but not stripped. Teens will love a foaming cleanser or soap for the clean feeling they give and the fact they're easy/familiar to use, but you could also steer them towards an oil or balm cleanser.
I use the latter on my son whenever I give him a facial, (he asks for facials a LOT). They may instinctively feel too greasy, but reassure your teen that once massaged in and removed with a warm cloth, they're really effective at cleaning and calming spotty skin.
Some great cleansers to try include: Dr Sebagh Foaming Outbreak Cleanser, £16; Gallinee Cleansing Soap, £10; Bioderma Sebium Purifying Cleansing Foaming Gel, £10; Origins Clean Energy Cleansing Oil, £25.
Acne tip #3 Supplements
Getting teens to do anything that's good for them is hard enough, but persuade them to commit to just three supplements a day – taken with a meal you eat together, perhaps, so you can keep an eye on them – and they'll notice a difference.
Every single expert I spoke to recommended a probiotic, while most agreed that the perfect skin-supporting trio would be completed with an omega 3 and a vitamin C + zinc formula.
As I'm a fan of Solgar, I'd recommend their Omega 3 Triple Strength Softgels; Nutravita does a well-reviewed Vitamin C & Zinc formula, £13.99; my health editor friend who's a bit of a supplement guru likes BioCare when it comes to high-quality probiotics. All are suitable for teens.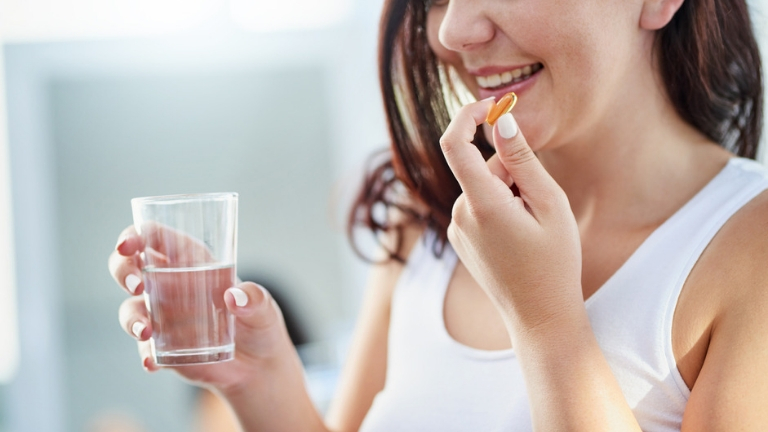 Acne tip #4 Lots of love
Spots are like teenagers – angry, inflamed and gross as they sometimes are, the more love you show them, the better they'll behave. One of my favourite bits of advice is to foam up some cleanser and using your middle finger, gentle massage round any big or pesky spots to the count of 20.
It encourages a head to form (or loosens the existing head) and is a much gentler way of moving a zit through its life cycle than picking it to death.
Acne tip #5 Put the kettle on
'Teenagers hold a lot of heat in their bodies, which can exacerbate spots,' says Kristy Cimesa, a qualified TCM practitioner and the beauty brand creator behind the cult skin oil brand Vida Botanica. 'They can balance the heat – and help settle their spots – by drinking chrysanthemum or peppermint tea, or by using those teas to make a compress.'
Are teens likely to know how to make a compress? No. Encourage them by buying a stack of nice, new flannels and finding them a bowl they can make the tea in, using a few flowers, in the case of chrysanthemum or a couple of bags for peppermint.
They'll  need to add some cold water so the tea is hot but not boiling, soak their flannel, squeeze it out and press it against their face. Repeat till bored or the water's lukewarm.
Acne tip #6 Make sure they moisturise
I was completely terrified of moisturiser when I was a teenager. To my mind, that tight, dry feeling was equated with zit-zapping success and anything that might have compromised it was a no. The result was a bad relationship with my skin for years.
If they're really down about their spots, Roaccutane is a viable proposition for teenagers these days
My son, luckily, hates that feeling of tightness (I actually think it's a boy thing – they seem a lot less tolerant of any kind of discomfort), so is already on the way to developing a healthier skincare routine.
He loves to give feedback and so far these have all won a thumbs up emoji: La Roche Posay Effaclar Duo for Imperfection, £16; Aesop Sage & Zinc moisturiser; Allies Of Skincare Molecular Multi-Nutrient Day Cream, and Gallinee Probiotic Hydrating Face Cream, £35.
Acne tip #7 An emergency zit zapper
Drying out spots isn't a long-term solution, but on the occasion of, say, massive zits the night before a party, a high potency spot cream can be just the ticket. Holistic facialist Tine Hagelquist, who regularly treats teenagers, recommends keeping Malin + Goetz 10% Sulfur Paste, £19 on standby.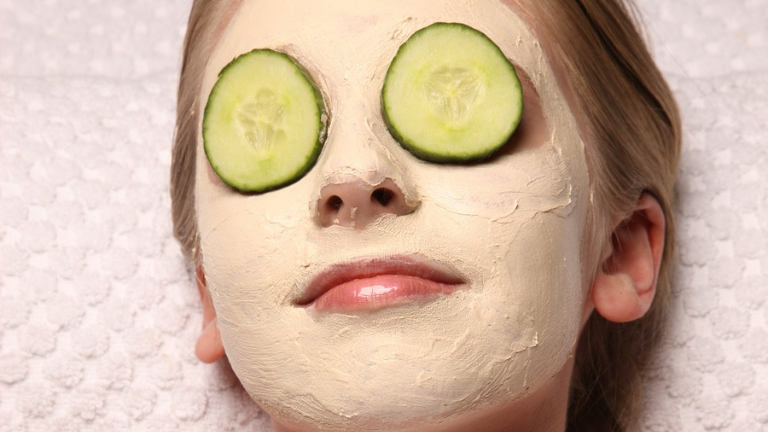 Acne tip #8 Regular facials
Facials are great for teens as it helps them show love towards their skin at a time when they may otherwise hate it.
My teen loves my own brand of facial (it's the only one that can be paid for in chores): a gentle double cleanse using whichever balm I've got on the go, followed by a swipe of acid toner – the Jane Scrivener one is quite gentle; ditto Pixi's Glow Tonic, £18 – a mask.
Tine loves Nubo's Zinc And Sulphur Mineral Purifying Mask, £80, if skin is especially oily; otherwise try a gentle clay mask, like Vichy's well-priced Pore Purifying one, then lots and lots of massage using face oil. A spritz of facial mist is the final flourish.
Acne tip #9 Getting steamy
When there's not the time or resources (or enough chores to be done) for a full-on facial, teens can do a quick steam. 'It won't cure acne, but steaming makes skin look bright and glowing and it can help gently dislodge whiteheads and blockages, especially when followed by a good cleanse,' says Tine.
Adding a few drops of lavender or rosemary essential oils to the hot water can up the soothing factor and makes it feel more of a treat.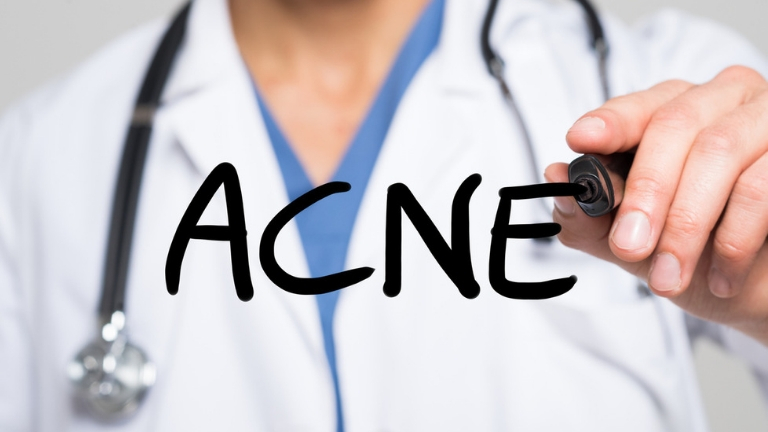 Acne tip #10 See a derm
Seeing a derm If they're really down about their spots, Roaccutane is a viable proposition for teenagers these days. Its usage is closely monitored, so there's much less danger of the reported depressive side effects.
I've got a couple of friends whose teens have been on it and had wonderful, trouble-free results. My son, whose spots aren't terrible at all, but bothersome enough that he thinks about them negatively every day, has expressed an interest and may start a course after his GCSE's.
Annabel Meggeson is the former beauty director of Red Magazine and Healthista's Beautista columnist.
Annabel's columns will appear every Friday and feature honest, refreshing coverage of the best anti-ageing treatments, products worth their pricetag, beauty bargains that deliver results and seasonal trend updates. Don't miss it.
If you've always wanted to make money from your healthy passion, Healthista's upcoming Health To Wealth event is your chance to grow your business and network with people that can help
Healthista have teamed up with luxury hotel brand Pullman Hotels & Resorts to launch a new wellness entrepreneurship-focused initiative and event – Health To Wealth – to help budding start-ups bring their businesses to life.
The live event will see Healthista readers, aspiring wellness entrepreneurs, consumers, influencers, media and businesspeople alike, come together to network, share and learn. Find out more here
During the event, selected early-stage health businesses and ideas will be put to the test Dragon's  Den-style before a panel of industry experts including BBC Dragon – and Healthista investor – Touker Suleyman. Find out how you can enter your business or business idea here.
Plus the panel and audience will decide on a winning business who will receive:
A 3-day trip to Accor Hotels' HQ in Paris, where their brand will be incubated by experts in order to push their businesses to the next level, including flights and accommodation for two team members.
Access to the panel of entrepreneurs and investors for help and advice
A write up about their brand's story on Healthista.com
Mentoring by Anni Hood, co-founder and chief executive at Well Intelligence – a research, insights and market evidence platform aimed at helping wellbeing businesses grow.
Tickets cost £15, include a wellness goodie bag worth £50 and are available here
More Healthista Content:
'Why I wrote a feminist version of The Little Mermaid'
What to do about fibroids – the gynaecologist's guide
This woman has had cystitis for 13 years – here's what helps
Body transformation week one – operation FAT LOSS
Like this article? Sign up to our newsletter to get more articles like this delivered straight to your inbox.