Thirty years after Disney's The Little Mermaid film was first released, award winning novelist Louise O'Neill explains why she felt compelled to rewrite the classic fairy tale for the post  #metoo generation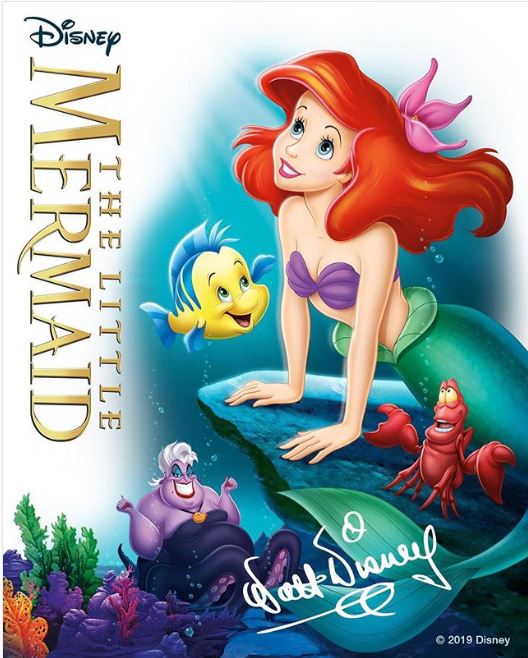 I was looking through the Notes app on my phone recently – a bizarre combination of reminders, to-do lists, half-remembered dreams scribbled down at 5am, and ideas for future columns – when I came across a note I had written on the 6th of June, 2014.
'Book Ideas' was the heading and at the very top I had written – 'Melusina' and  'The Little Mermaid'.
I had completely forgotten about this desire to write a mermaid story and yet here I am, five years later, with a copy of The Surface Breaks in my hands, explaining to the readers of Healthista why I decided to write a feminist re-imagining of Hans Christian Anderson's classic fairy tale.
It was the summer of 2016, almost two years to the day after I had written that initial note, when I received an email telling me that an editor at Scholastic wanted to know if I would be interested in re-writing The Little Mermaid.
'It's The Little Mermaid,' they both said, 'this is your story'
It was her favourite story, she said, but she wanted to read the Louise O' Neill version of it. (Nothing like appealing to a writer's ego, let me tell you.)  At the time, I was in the middle of writing my first novel for adults, Almost Love, and I was also writing a weekly column for The Irish Examiner, a national newspaper in Ireland.
The sensible thing to do would have been to thank Lauren, but tell her that it was impossible. She would have to find someone else. But I hesitated.
I met with my parents – still my greatest sounding boards, even at the ripe age of 34 – and I told them about the offer. 'I should turn it down, shouldn't I?' I asked them but they hesitated too. 'It's The Little Mermaid,' they both said, 'this is your story'.
The Little Mermaid is 'my story'
That probably seems nonsensical, claiming a worldwide smash hit as 'my' story. But I understood what they meant. As a child, I was what you might politely call 'intense'. I was curious and asked too many questions, and I was happier alone, when I had space and time to day-dream, concocting wild fantasies and stories for my own amusement.
We lived right on Inchydoney Beach, an incredible part of West Cork, and a place that is frequently voted as one of the best beaches in Ireland. I was fascinated by the sea, sometimes I say I was half human child, half sea creature.
I can see why I empathised with Ariel, I never felt as if I quite belonged either
My sister and I would roam the dunes, searching pirate caves for treasure, swimming for hours until our skin turned blue and our fingers shrivelled. I needed to be in water to feel as if I was alive. I would stare at the Atlantic Ocean for hours, crying out to return to the waves, where I belonged.
I was four when the Disney version of The Little Mermaid was released in 1989, and the story imprinted itself indelibly onto my subconscious. The only way I can describe it is this – I finally felt seen.
Ariel, that dreamy, curious, red-head, was a mirror of me in ways that I couldn't even begin to articulate. As an adult, I can see why I empathised with Ariel, I never felt as if I quite belonged either and yet I was trapped, just as she was; thirsting to be free.
The Little Mermaid's worrying messages
It was interesting too, to examine the original story and the Disney film with a more critical eye, finally I could see that both were deeply problematic. Here is a young woman who is willing to give up everything – her voice, her family, her home – and mutilates her body in order that a man she barely knows will find her 'acceptable' enough to fall in love with. What kind of example was that to give to little girls?
I know I'm not alone in worrying about the messages that children are internalising from fairy tales. This year, we've heard celebrities from Keira Knightley to Kristen Bell discuss similar concerns. Some have agreed with their stance, others have pushed against it, blaming a 'PC culture gone mad' for their attitudes.
https://www.instagram.com/p/BvbtOXXFLPK/
Personally, I don't think it's too far of a stretch to say that children look to stories – whether in books, film, or television – to find their own reflections, and they often begin to mirror the behaviour they find within those stories. Children are like sponges, absorbing everything they hear and see, and regurgitating it as their own.
I developed anorexia and bulimia as a teenager and I spent most of my adult life searching for something that I couldn't quite name – I wanted to be thinner, more beautiful. I wanted to be loved and I thought inflicting harm upon myself was the only was to achieve that.
I developed anorexia and bulimia as a teenager and I spent most of my adult life searching for something that I couldn't quite name
Is there a correlation between my childhood infatuation with The Little Mermaid and my eating disorder? Had I seen Ariel turn against her body in order to win the man of her dreams, and thought that I should do something similar? All I wanted was to be loved, after all.
It's probably reductive to say 'yes' definitively – eating disorders are far too complex for such neat, tidy solutions – but still, there is a niggling part of me that cannot dismiss this theory out of hand.
Patriarchy plays a trick on women
One of the greatest tricks the patriarchy plays on women is convincing us that we need to be 'little', that we should stay small and take up less space in the world in order to feel that we have any value whatsoever.
We are told to be thin and look pretty, to smile, and, most of all, we are urged to stay quiet. That's one of the most disturbing aspects of The Little Mermaid from a modern perspective, how easily she gives up her voice.
https://www.instagram.com/p/BvO4TJdFDBV/
When she asks the Sea Witch what will be left if the Witch takes away her ability to speak, the little mermaid is told: 'your beautiful form, your graceful walk, and your expressive eyes; surely with these you can enchain a man's heart'.
As I read those words, I felt a chill running down my spine. I felt determined that I needed to reclaim The Little Mermaid and give her back her voice. I would refuse to see her as a passive victim, but instead, I would portray her as a young woman who wanted more than the world had decided she was worthy of.
My little mermaid, I decided, would be vulnerable and a little odd. She would be loyal and brave, despite her fears
My little mermaid, I decided, would be vulnerable and a little odd. She would be loyal and brave, despite her fears, and she would be driven wild with yearning. She would be someone who was just trying to survive, like all of us are.
But ultimately, I decided, my little mermaid must realise the importance of her voice. In doing so, I hoped that all the women, both young and not-so-young, who read my book, The Surface Breaks, would realise something that it had taken me years – and lots of therapy! – to fully understand.
That we must speak up, and speak out. That we must refuse to be silenced. The world needs our voices, now more than ever before.
The time is now. And we are the women who will change the world with our stories.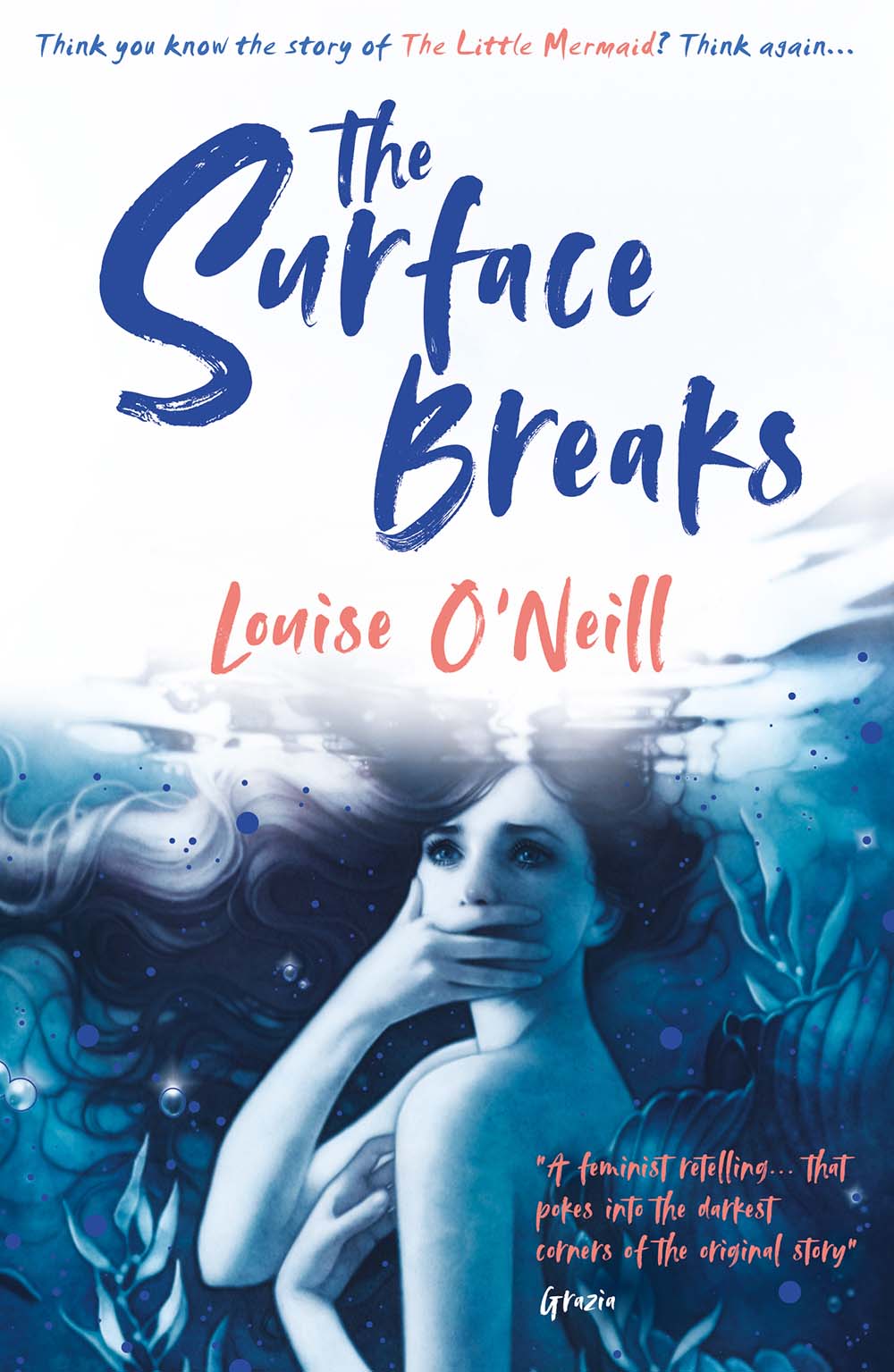 The Surface Breaks is available to buy now on Amazon.
Deep beneath the sea, off the cold Irish coast, Gaia is a young mermaid who dreams of freedom from her despotic controlling father – The Sea King.
On her first swim to the surface, she is drawn towards a human boy. She longs to join his carefree world, but how much will she have to sacrifice? What will it take for the little mermaid to find her voice and what will that freedom cost her?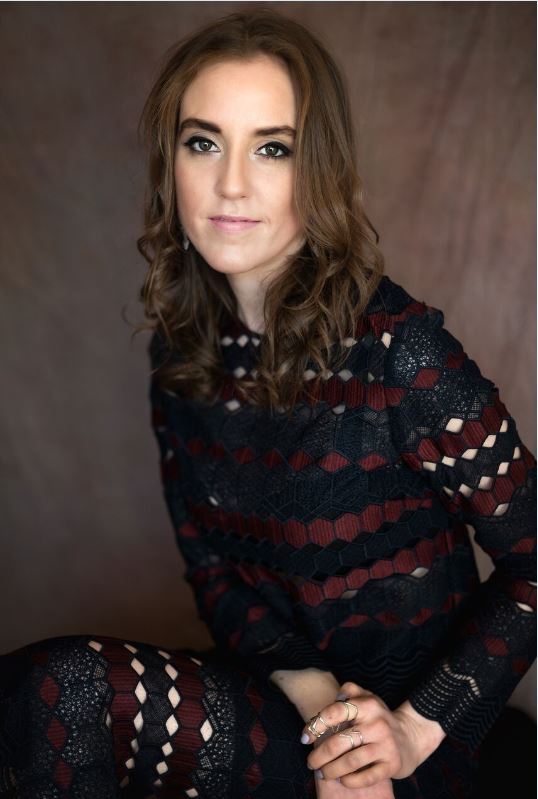 Louise O'Neill is the commercially and critically acclaimed author of Only Ever Yours and Asking For It (Quercus).
She is a multiple award-winner, including The Bookseller's YA Book Prize for her debut and Book of the Year at the Irish Books Awards 2015 for her second.
The Surface Breaks was shortlisted for the Specsavers National Book Award for Young Adult, the Post Irish Book Award and is currently on the shortlist for the 2019 YA Book Prize.
Louise is a freelance journalist for a variety of Irish national newspapers and magazines, covering feminist issues, fashion and pop culture, and she has a weekly column in the Irish Examiner.
If you've always wanted to make money from your healthy passion, Healthista's upcoming Health To Wealth event is your chance to grow your business and network with people that can help
Healthista have teamed up with luxury hotel brand Pullman Hotels & Resorts to launch a new wellness entrepreneurship-focused initiative and event – Health To Wealth – to help budding start-ups bring their businesses to life.
Join our Health to Wealth event 
The live event will see Healthista readers, consumers, influencers, media and businesspeople alike, come together to share and learn.
During the event, selected early-stage health businesses and ideas will be put to the test Dragon's  Den-style before a panel of industry experts including BBC Dragon – and Healthista investor – Touker Suleyman.
Plus the panel and audience will decide on a winning business who will receive:
A 3-day trip to Accor Hotels' HQ in Paris, where their brand will be incubated by experts in order to push their businesses to the next level, including flights and accommodation for two team members.
Access to the panel of entrepreneurs and investors for help and advice
A write up about their brand's story on Healthista.com
Mentoring by Anni Hood, co-founder and chief executive at Well Intelligence – a research, insights and market evidence platform aimed at helping wellbeing businesses grow.
More Healthista Content:
Body transformation week one – operation FAT LOSS
Weight-loss supplements – the expert verdict
Meet a TV Dragon and grow your business
LGBT discrimination in our health system – this is why it's real
The ketogenic diet – 10 steps to getting started from the world's leading Keto expert
Is bloating and flatulence ruining your sex life?
Calling all health entrepreneurs – WIN a 3-day incubation programme in Paris for your team
Like this article? Sign up to our newsletter to get more articles like this delivered straight to your inbox.