Beauty editor Annabel Meggeson shares her make-up tutorial for gorgeous natural-look make-up. AKA the cheat's guide to radiance
No make-up make up – it's a mouthful isn't it? And boy do we make a meal of it. Layers of concealer, foundation, radiance creams, highlighters, bagfuls of brushes and buckets of blending, just to look like you're not wearing anything.
Over the years I've reinterpreted the no make-up make-up look to involve a lot less make-up – and a few cunning tricks. The result is a lot more natural radiance – and a lot less hassle.
Ramp up the hydration
Creams and oils create a smooth base for make-up – we know that – but to kick-start a long-lasting glow, you need a committed multi-step moisturising routine.
The more unguents you can pack into the skin, the better your glow.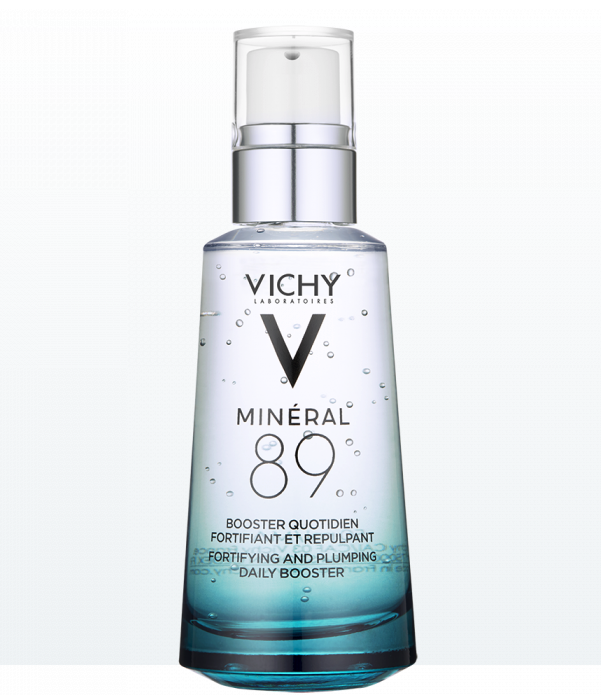 I start with a hyaluronic acid (HA) serum, currently Vichy's Mineral 89 Fortifying & Plumping Daily Booster £16.50.
These serums are very lightweight and promise on-going hydration throughout the day, thanks to molecules that attract and hold onto water, thereby plumping things up. All of this is occurring in a miniscule way, if at all, but still.
Next: face oil massaged in long and well.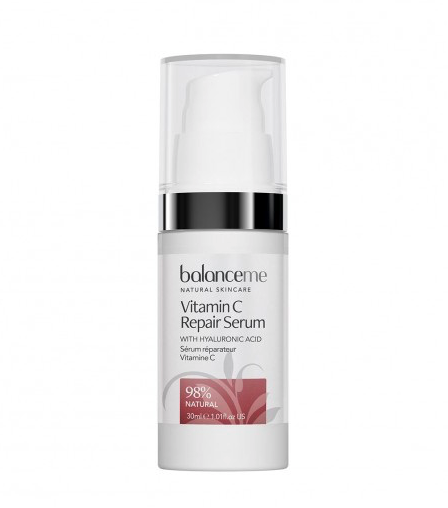 Lastly, a cream. My current favourite: Balance Me Vitamin C Serum £32.00, which has a creamy texture, despite the name, or balm or anything I fancy to add a final layer of hydration.
I set each layer by spritzing on face mist and leaving a couple of minutes between each step.
Use highlighter in an unexpected way
In loads of make-up routines, it's often the last thing applied, but I've always had a problem with how unnatural that can look – too sheen-y, often too dry.
Instead, I use it right after I moisturise. I apply it in a little triangle of light under my eyes and blend it right up to the lash line and over the apples of my cheeks, wiping the excess between my brows and down my nose.
Before you worry about the disaster that is highlighter under your eyes, consider this: I use it so sparingly and rub it in so well – this is where freshly hydrated skin comes in – that it's invisible. All that's left is light. Any make-up applied over the top looks glowy.
Nude By Nature Highlight Stick in Champagne £18.00 is my current favourite highlighter to use as described. While Shiseido's Synchro Skin Illuminator £32.00 is a versatile liquid highlighter that can be used alone, mixed, layered, whatever.
Use face oil to carry foundation
Mixing your foundation with moisturiser to thin it out a bit is a well-know trick, but I prefer to do it with face oil as you get a more radiant results.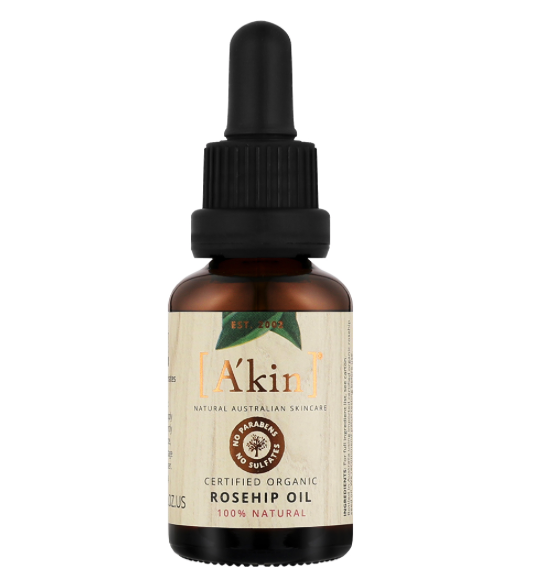 A'Kin's Rosehip Oil £18.00 mixes with everything I've tried so far – primers, bronzing gels, foundation, glow creams, etc.
You get a natural looking blur of whatever it is you're using to perfect skin, plus the glow of the oil. It can look shiny at first, so use a tissue to matte it down.
Go lower than you'd think with blush
I always rub my beloved cheek tint into the apples of my cheek, but when I'm topping up with palette and brush, I bring the blush a little lower, just down into the hollows of my cheeks.
This move makes you look naturally radiant as when you flush naturally it starts high but diffuses down.
I've watched lots of top make-up artists at work and they all do it – starting high, then sweeping down, but with the sheerest amount of product on the brush at this stage to create a flush that's subtle but very sweet.
For a natural look I like CliniqueFit Lip + Cheek Flush, £14 – the blue undertones ensure this pink stain looks skin-true and natural. Or Cowshed Cheeky Kiss 'N' Tell Posey Rosey Lip And Cheek Tint looks pretty and natural when blended in with a brush.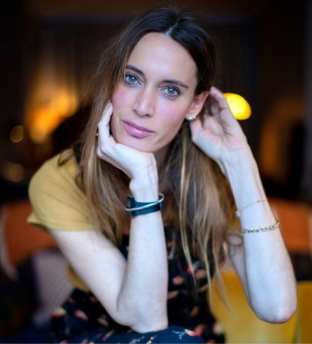 Annabel Meggeson is the former beauty director of Red Magazine and Healthista's Beautista columnist.
Annabel's columns will appear every Friday and feature honest, refreshing coverage of the best anti-ageing treatments, products worth their pricetag, beauty bargains that deliver results and seasonal trend updates. Don't miss it.
More Healthista content:
My boyfriend doesn't satisfy me sexually
6 daily self-care tips that will make you fall in love with yourself
Do I need lip fillers/ Ask the anti-ageing doctor
11 best face primers for whatever your skin needs
Like this article? Sign up to our newsletter to get more articles like this delivered straight to your inbox.