What are lip fillers? In the last of our series 'Ask the anti-ageing doctor', featuring Oculoplastic Surgeon and Aesthetic Doctor, Maryam Zamani explains 
Treating the lips for a slightly plumper look has become quite the trend thanks to celebrities such as the Kardashians. But what exactly are lip fillers and are there any risks? Dr Maryam Zamani helps us to understand how it all works.
What are lip fillers?
'Lip augmentation is a common treatment right now, done with temporary hyaluronic acid fillers, which add volume to the area injected, in this case, the lips.
What does this entail? I won't lie, it is a little bit uncomfortable, the lips have a lot of sensory nerves on them and even with four percent LMX which is a topical cream that I place on the lips to help numb them, it is still slightly uncomfortable.
It takes a few minutes of carefully mapped out injections points to help augment or create a little bit of volume in the lips and the goal here is to create a harmonious upper and lower lip where the upper lip is slightly smaller than the lower lip. You never want to have too much of a profile, that's what people call the duck lips. Duck lips are when you look at the profile and the lips stick out much more than they should. I tend to err on the side of caution and not over inject the lips.'
                      Before                                                         After

What are the risks?
'It's important to note the lips can bruise and there can be significant swelling, you can have your lips injected perhaps four or five times and the fifth time all of sudden you have significant swelling. There is no reason for why it happens but it's the reason I always ask patients not to have anything important scheduled for the first 24 hours after this treatment. For any potential swelling, you can take an antihistamine to help decrease the amount of swelling that you're experiencing. Once that swelling has gone, it goes back to being what it should be, which is usually aesthetically pleasing.'
Can lip fillers be removed?
'In the event that you have a complication or don't like the aesthetic outcome of hyaluronic acid lip fillers, there is a way to remove them or dissolve them, called hyaluronidase.  Generally, this is used as a last resort in the event of a complication. For example, if you have some kind of tissue necrosis or another medical issue that's happening we tend to use hyaluronidase.  As I said this is an injection of an enzyme that helps dissolve the hyaluronic acid. It works immediately, within 24 hours you will have some of the hyaluronic acid filler dissolved. It is not a precise science though, like an ice cube that you our hot water over and the hot water melts the ice cube. Hyaluronidase works in a similar fashion, wherever the hyaluronic acid is touched it melts the filler in that area. If you don't inject it into the area that has hyaluronic acid it will remain. Sometimes you may need more than one treatment in order to dissolve all the hyaluronic acid that you would like to remove.'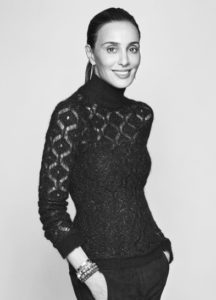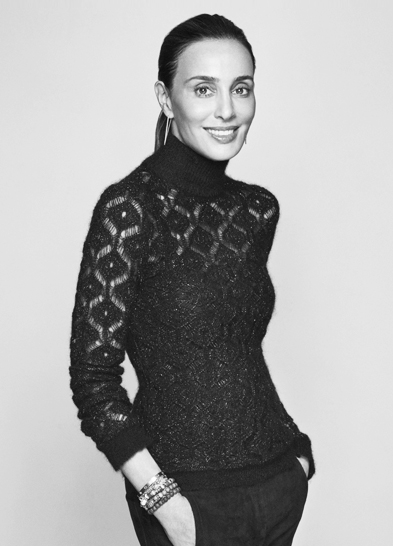 As a leading Oculoplastic Surgeon and Aesthetic Doctor, Dr Maryam Zamani has garnered a global reputation – both in the US and UK with twelve years of practice and alongside her two fellowships at London's Imperial College NHS Trust and Chelsea Westminster NHS Trust. Dr Zamani works from her base at the Cadogan Clinic, on Sloane Street and is also the creator and founder of MZ Skin a luxurious yet performance driven skincare range of eight hero products.
Read more
10 steps to stop pollution ageing your skin
Best facial mist ever – Molecular Saviour Toner Mist by Allies of Skin