Sun, cigs, booze – if you're no stranger to these deadly beauty sins, then fellow beauty bad girl Annabel Meggeson, has some insider anti-ageing tips for you
Are you a beauty bad girl? I am. Even as a beauty director, I broke all the rules.
I wore sunscreen, but not every day like you're supposed to – and on several sunny occasions, I ditched it altogether.
I wore no make-up to cover the shame of dark circles and patchy skin tone, and on the occasions I did, I failed to take it off at night, waiting instead for my next morning shower.  I did nothing to my hair, despite hair being big business and a primary concern for readers.
I drank and smoked, and still do. More than ever, in fact, as I'm single again, cigarettes and alcohol have become the Fox and Cat to my Pinocchio: enablers of some much-needed fun, but ultimately harmful to the very thing I'm trying to reclaim. In this case, my youth.
But given we can't be good all the time, whether because of what life throws at us or just because we can't quite muster whatever desire or willpower is required at the time, we all need a few tricks up our sleeve. Here are seven ways to mitigate those moments when the beauty rules are… beautifully ignored.
Anti-ageing tip #1 Find sunscreen that's a bit sexy
According to research, the reason people don't wear everyday sunscreen is because it's too greasy, too chalky or incompatible with their everyday skincare. In other words, SPF isn't just sensible, it's absolutely no fun to wear at all.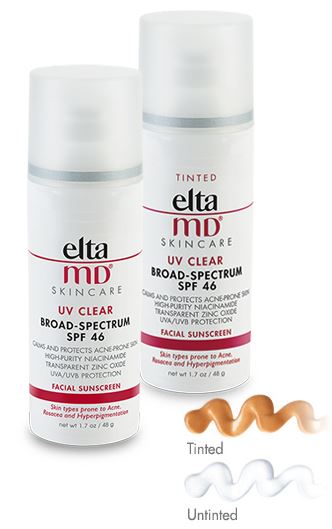 A tinted sunscreen can mitigate this problem as part of the protection comes from the pigment, meaning less greasiness and chalkiness. Elta MD's tinted Broad Spectrum SPF 46 (prices vary) is popular for its efficacy and feeling 'exactly like a normal tinted moisturiser'.
If you want tint-free, try Paula's Choice Clear Daily Hydrating Fluid SPF30+, £28. It's light enough to wear over your regular skincare.
Anti-ageing tip #2 Drink green smoothies instead of boring water
There has been even more research around the importance of good hydration recently, especially pertaining to the fact that water – so important for clear, firm skin – is best absorbed from food. Meaning? It's important to keep up your intake of healthful juices and smoothies, as well as glugging plain H2O.

As someone who struggles to get through her 1.5 litres a day, even after a big night out, when every cell is gasping, this is a beauty rule I can get behind.
Innocent Gorgeous Greens, £2-3 comes in a big (750ml) bottle, is always on offer in my local Sainsbury's and makes for easy swigging.
Or try my sister's fab recipe: Put two Granny Smith apples in a blender with some ice and juice them. Then add the rest of the ingredients: a handful of spinach, one lime, skin on, a banana, an avocado and a scoop of spirulina.
Anti-ageing tip #3 Mitigate a big night out with an injectable facial
When you're in the throes of a second adolescence, but minus the reserves of collagen required to reinflate your face after a weekend on the razz, extreme measures are required.
Profhilo is a newish treatment that involves eight to ten individual injections of hyaluronic acid (HA) under the skin.
HA draws and hold onto water, plumping the skin, as well as stimulating new collagen. Think of it as a shot of juiciness for your skin.
It may not give what aestheticians call an in-photo result – in other words the effects are subtle – but you definitely notice when it wears off. My favourite Profhilo practitioners are Dr Vicky and Dr Aggie, both at Medicetics.
Anti-ageing tip #4 Dose up on antioxidants
Smoking is evil, not to mention awful for your skin. However, if you can't cut it out, at least cut down and attempt to mitigate the fall-out with an overdose of antioxidants.
That means eating lots of fresh fruit and veg, as well as taking a daily supplement. Health writer and expert Brigid Moss swears by Lumity, a 'super-charged supplement that supports skin', but at around £90 for a three month supply, it's not for everyone's budget.
A good alternative, she says, is Alive Women's Energy Multi-Vitamin, available from Holland & Barrett for £8.99.
'It's an up-to-date multi with lots of useful vitamins and plant extracts.'
Take it alongside a multi-B, like Solgar's Vitamin B-Complex 100, as experts claim they're great at counteracting fatigue and replenishing your body (and skin's) vitality and glow.
Anti-ageing tip #5 Keep eye drops to hand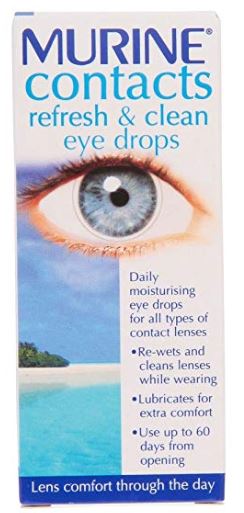 Turns out, falling asleep with your contact lenses in happens to more of us than I thought. And it's not always after a big night out.
To counteract next morning's redness and dryness, try Murine Contacts Refreshing Eye Drops, £22. 'They're the ones I reach for again and again,' Brigid says.
Anti-ageing tip #6 Stick on some frownies
Do you spend too much time in front of a screen? If so, you may have more lines than you like the look of, especially on your forehead.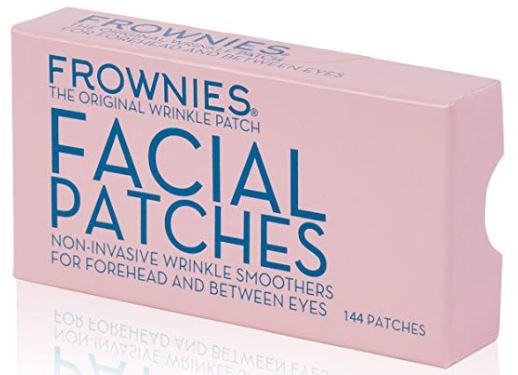 Botox is one solution, but I've also tried Frownies, £20.95 – those sticky patches you wear overnight (or try them when sitting at your laptop) to stop your forehead moving – and they do work.
On top of that, make a conscious effort to move your forehead muscles less  – it's possible – and you can smooth things out up to a point, no needles required.
Anti-ageing tip #7 Try this post-tan treatment
IPL (Intense pulsed light) is to post-tanned skin what the morning after pill is to unprotected sex. You're not really supposed to use it to mitigate sun damage – you should be protecting your skin with lashings of SPF – but you know it's there should your beauty morals slip for a moment. Or the entire of last summer, in my case.
IPL is a well-established, highly trusted laser treatment that cleans up the superficial pigment patches and age spots caused by sun exposure, leaving it clearer, brighter and more even toned.
Some practitioners are reluctant to treat clients who don't religiously wear SPF, as the patches will simply come back if you go into the sun again, sometimes worse than before, as skin can get more sensitive. But assuming your skin responds well, it's a treatment you can rely on over and over again.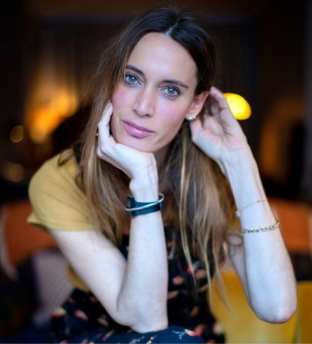 Annabel Meggeson is the former beauty director of Red Magazine and Healthista's Beautista columnist.
Annabel's columns will appear every Friday and feature honest, refreshing coverage of the best anti-ageing treatments, products worth their pricetag, beauty bargains that deliver results and seasonal trend updates. Don't miss it.
If you've always wanted to make money from your healthy passion, Healthista's upcoming Health To Wealth event is your chance to learn how to grow your business and network with people that can help.
Healthista have teamed up with luxury hotel brand Pullman Hotels & Resorts to launch a new wellness entrepreneurship-focused initiative and event – Health To Wealth – to help budding start-ups bring their businesses to life.
The live event will see Healthista readers, consumers, influencers, media and businesspeople alike, come together to share and learn.
During the event, selected early-stage health businesses and ideas will be put to the test Dragon's  Den-style before a panel of industry experts including BBC Dragon – and Healthista investor – Touker Suleyman.
When: June 13th, 2019
Where: The Shaw Theatre, Pullman London St Pancras, 100-110 Euston Road, King's Cross, London, NW1 2AJ
Time: 6.00pm-9.30pm
Tickets: £15 from this link. Entry price includes a wellbeing goodie bag worth over £50.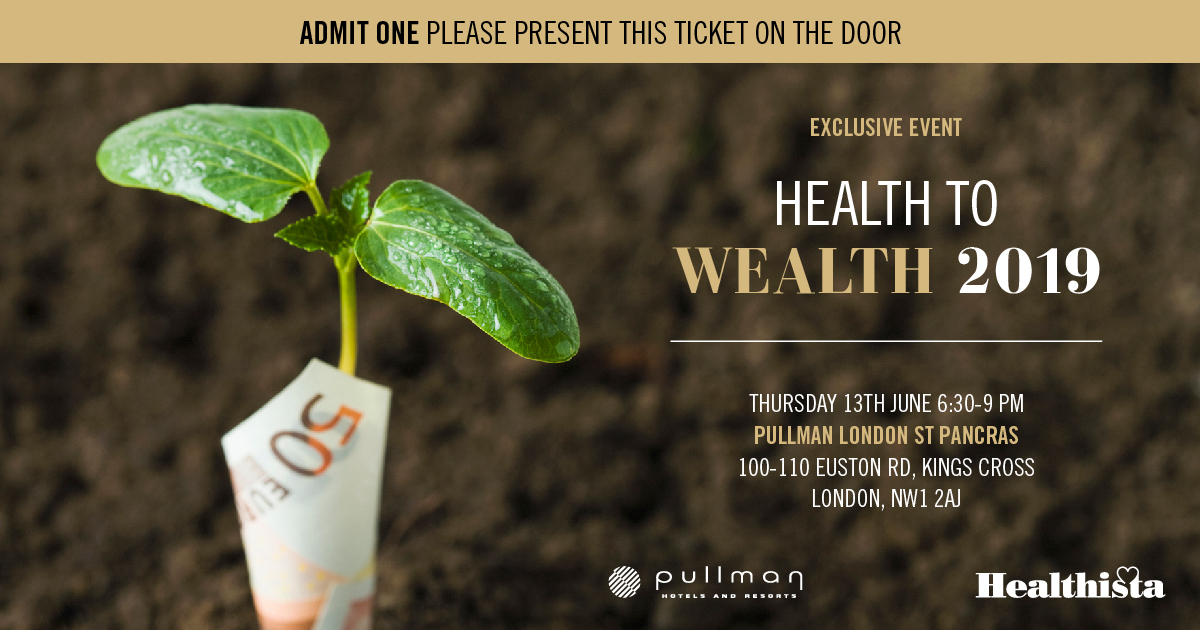 On the night
Successful entrepreneurs from all areas of wellness including nutrition, fitness, and fashion will take part in a panel discussion focused on sharing their experience, tips and tricks for starting and growing a business in the wellness space.
This will be followed by a Dragon's Den-style format, inviting up-and-coming wellness entrepreneurs to pitch for support to further the success of their own businesses.
The Health To Wealth entrepreneur's panel includes: 
Touker Suleyman, BBC Dragon, multi-millionaire behind brands including Finery, Ghost and Hawes & Curtis and Healthista investor.
Emlyn Brown, Vice-President Well-Being, Luxury and Premium Brands at Accor Hotels.
Ashley Verma, founder of London's barre fitness studio DEFINE London.
Anna Magee, Healthista Editor and CEO and multi-award winning health journalist.
Charing the panel will be Anni Hood, co-founder and chief executive at Well Intelligence – a research, insights and market evidence platform aimed at helping wellbeing businesses grow.
Tickets to join the audience to learn from the successes and hurdles overcome by the panel of speakers are £15 per person and available to purchase from here.
More Healthista Content:
7 steps to growing a business when you're still working full time
What to do about fibroids – the gynaecologist's guide
Menopause: 5 things this TV superstar wants you to know
'I've had severe eczema since I was six – this helped'
Like this article? Sign up to our newsletter to get more articles like this delivered straight to your inbox.