From skincare must-haves to body butters and facemasks, we've tested what's out there to find and what's worth the monthly spending 
Before my early 20s, anything makeup or skincare related was met with a prima-donna sigh. I found eyeliner intimidating and blush pointless, and don't even get me started on mastering the ultimate red lip.
When going to the mall with my close girlfriends, I'd throw a fit when they'd start browsing the illuminated Bobbi Brown and Mac counters. And I absolutely detested how chic and mature they looked before going out when I'd thrown a smidge of powder and Baby Lips balm on.
It wasn't until I was doomed with my first round of adult breakouts and dry skin at university that it finally clicked. Instead of viewing beauty labels as unneeded indulgences, I fell in love with the confidence they gave me.
Beauty boxes offer a little taste of everything for every type of Beautista
When sore blemishes attacked my face and caused my skin to flake, I learned after consulting my friends how a Chanel foundation and Epionce night cream could make me feel human. I decided to stop envying their extensive knowledge of rejuvenating moisturisers, sparkly bronzers and perfecting concealers, and to join the fun.
That's when I discovered the efficiency of beauty boxes. After browsing online for endless hyaluronic acid treatments, volumising mascaras and liquid brow gels, monthly beauty box subscriptions served as not only a cheaper alternative, but also the go-to method for testing out products and discovering new labels.
I loved how I could experiment with travel sizes and different brands for the right fit, look forward to a little selfcare gift, and most importantly spoil myself without breaking the bank (or at least attempted to).
So when searching for the best boxes, I wanted to give Healthistas an honest review of why I adored the ones I featured and exactly what you'll find in them before choosing your own subscription.
Because to me, the promise of beauty boxes and their various subscriptions is they offer a little taste of everything for every type of Beautista. You can be the influencer living for a new eyeshadow palette and trendy primer or the old-me that scanned through Boots for a quick lipstick— it doesn't matter.
So jump on in and don't be scared, these 8 beauty box subscriptions are sure to please. Just remember to hide your credit cards… they're all too gorgeous to choose from.
For premium brands: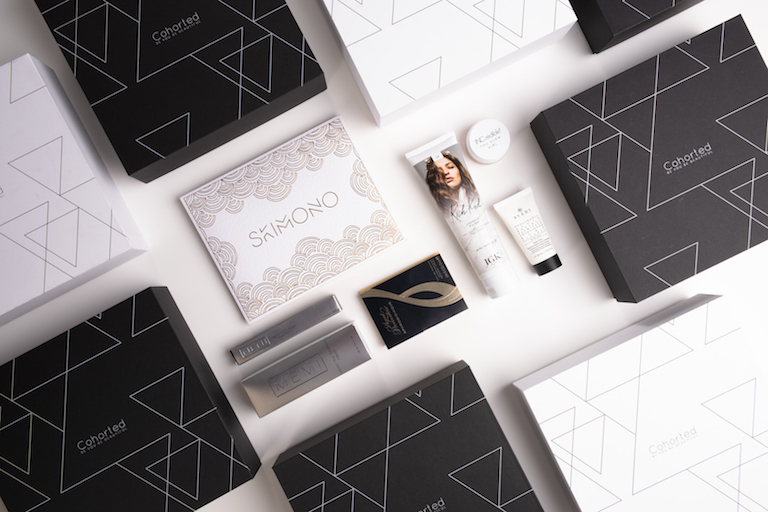 If you fancy more premium brands, Cohorted is the go-to subscription. Launched in 2016, mission behind these beauty boxes was to exceed your bog-standard average monthly delivery… aka receiving more than a miniscule sample of glittery hand scrub.
The monthly subscription is a bit pricey at £40, but the value of the brands makes the smaller quantity worth it. Its autumn box sports a sophisticated mix of credible, A-list products, such as a 30ml award-winning radiance primer by Memi, a luxury cruelty-free and vegan makeup brand, as well as an £89 anti-oxidising hyaluronic facial serum by Avant.
With a unbelievable retail value of £185, Cohorted throws in goodies for all skin, makeup and hair needs. Its 145ml container of IGK Hair's lightweight coconut oil gel feels thick without the greasy-residue, while Memi's Lash-to-Lash Volume Edition black mascara is a close competitor to my signature Chanel Le Volume buy.
There was also Agent Provocateur's seductive fragrance, so whip it out in the bedroom if you're feeling frisky. My favourite product though, was its Japanese-inspired Skimono's advanced moisturisation trio facemasks, which were hydrating, without causing breakouts.
For loads of products: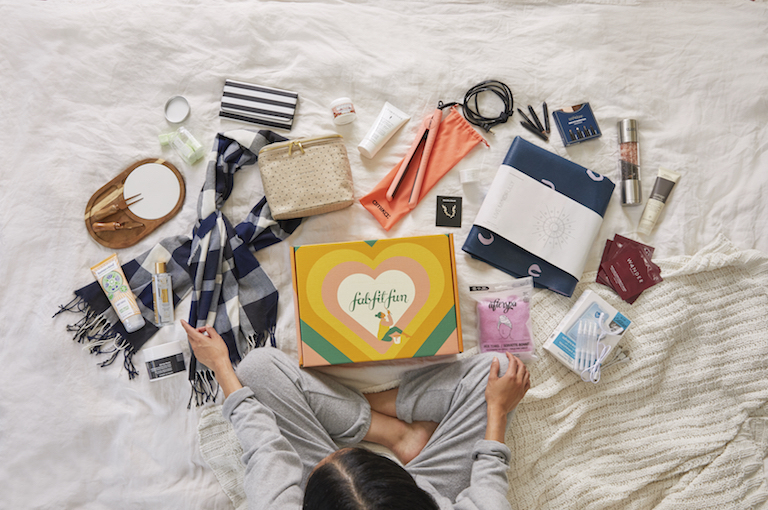 Going beyond beauty bits, I absolutely adore how FabFitFun's seasonal boxes venture into fitness, wellness and home treasures.
For £50 per season, the membership includes a realm of unique tidbits and recognisable brands, plus, the ability to customise products or keep it a surprise.
When the FabFitFun autumn box arrived at Healthista HQ, the team were gasping at its sheer volume and the endless treats in there.  Valued at an impressive £150, it was an irresistible blend of playful gifts, including a gorgeous Emparé Salt and Pepper Mill that your editor made a beeline for and wooden Twine Cheese Board. And my inner yogi was chanting with delight at the Anthropologie ultra-thin, portable yoga mat – yes, yoga mat.
As for the box's beauty must-haves, there was a 100ml bottle of Aveda's damage-remedy hair repair, Human + Kind's vegan apricot oil body soufflé, Wander Beauty's 6-pack aloe eye masks and Harper + Ari's exfoliating sugar cubes. Better start filling your tub…
For affordability:
Beauty Pie, £5, £10 or £20 per month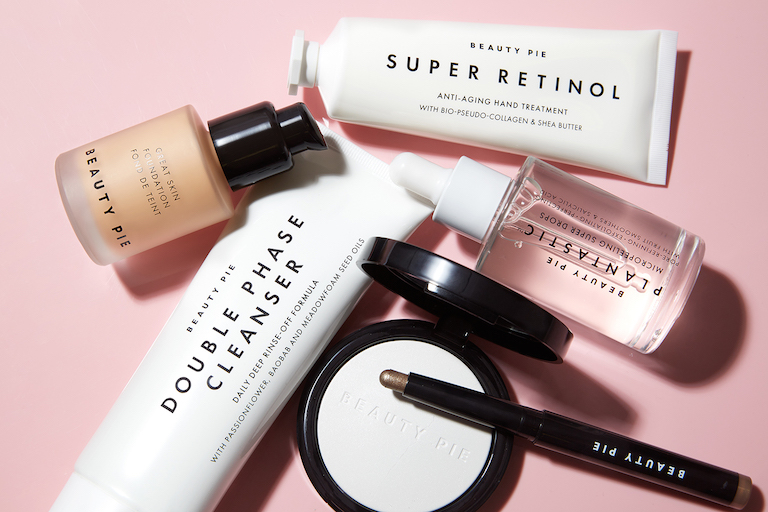 Unlike typical boxes that are curated by others, Beauty Pie lets you pick out the products. Each paid membership comes with a monthly spending limit where you pay 'members only' prices. Meaning, that £50 anti-ageing moisturizer you love can be yours for £10. Impressed? I was too.
Created by Marcia Kilgore, the founder of Fitflop, Bliss Spa and Soap & Glory, the luxury buyer's club offers a realm of innovative products at a membership fee that works for you. Subscribe to the £5 monthly membership for a £50 spending limit, £10 for a £100 limit or better yet, go for the £20 and enjoy £200 worth of products.
For my first go, my favourite products were its Wonder Colour Longwear Cream Shadow Stick (£20, but mine for £4), Plantastic Apricot Butter Cleansing Balm (£50, but mine for £12), Superdrops High Intensity Hydration serum (£50, but mine for £9) and a Translucent Setting Powder (£26, but mine for £6).
Saving both time and money, if you want high-quality buys at an affordable price, Beauty Pie delivers, literally.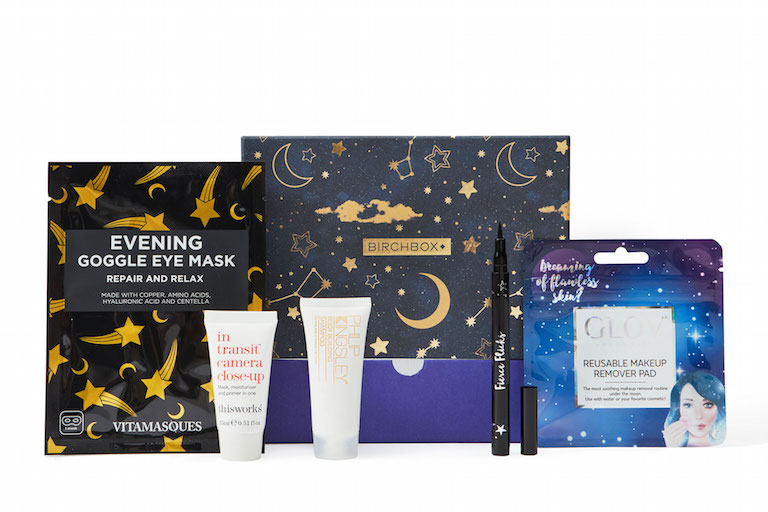 Priced as a £10 monthly subscription, UK-based Birchbox is a no-brainer for anyone craving an intimate affordable parcel filled with travel size goodies that won't overload the bathroom cupboard.
Designed by Katia and Hayley, a self-proclaimed beauty novice, and the other a connoisseur, the two friends started the label as a method to stop the frustration and inefficiency behind shopping for products. In other words, not going bankrupt by testing and buying a realm of beauty bits… (And let's be honest, who can't relate?).
The October box features clever seasonal necessities, such as Lumene's brightening hydra-oil for bracing the colder chill and Vitamasques' morning goggle eye mask. And while I wasn't totally obsessed with the Glov reusable makeup remover pad (as it didn't fully cleanse my skin), Ciate London's fierce gel eyeliner and This Work's moisturising primer definitely made up for it.
Look Fantastic, £15 per 1 month subscription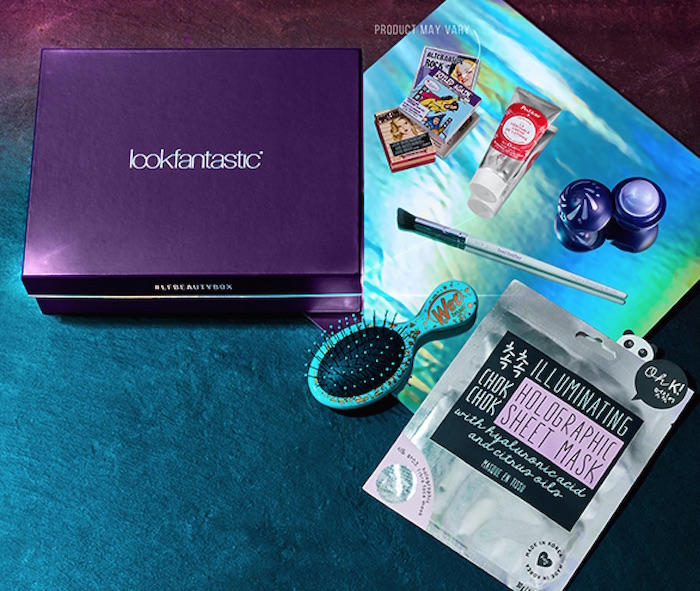 If you're into alternative labels or designer brands, Look Fantastic's beauty boxes won't disappoint. The chic retailer delivers a diverse set of products for members, ranging from from vegan, organic finds to Korean skincare.
Although it doesn't feature the same luxury brands as Cohorted, the affordability of the beauty box for £15, or less if you join a three to 12 month subscription plan, made it a yes on my list. For designer labels, like Mac and La Roche-Posay, you can also shop on its website for discounts.
As for the cosmic autumn box, worth over £53, it embraces feminine, feel-good products, perfect for a cosy evening of self-pampering or a wild night with your girls.
I stayed comfy and devoured its Korean-inpsired hyaluronic acid facemask, Polaar hand cream and EOS vanilla orchid lip balm. But you can also head into central with its angled blending brush and theBalm's foiled eyeshadow.
For anyone prone to razor bumps: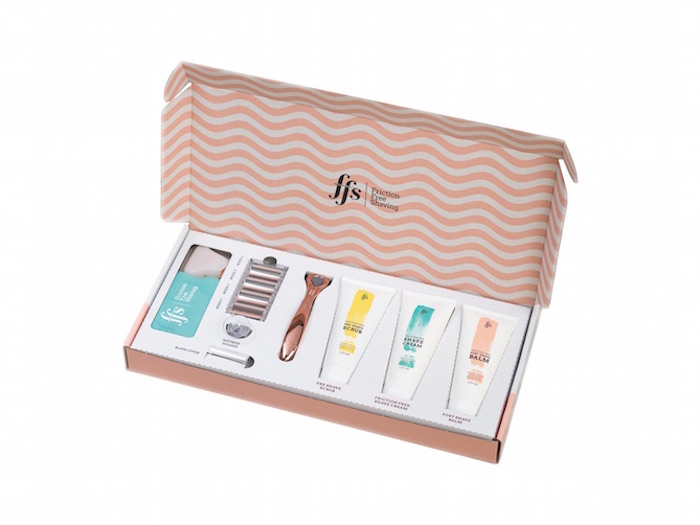 As someone who's experienced my fair share of razor cuts and relentless chafing, a clean, moisturising shave is important to me. From the embarrassment of red bumps screaming under my armpits and scratches crawling down my legs, I practically jumped on FFS' subscription offer.
If you're prone to using a dull blade or a cheap store-buy, it's the happy medium for protecting your skin against razor marks without overspending.
For £9 a month, you receive a must-have personalised metal handle and four styling bikini, diamond-coated steel blades, complete with a lubricating Vitamin E strip.
To get the full experience, I tried out its £27 gift set, which includes its award-winning Shave Cream—a mix of Manuka honey, Shea butter and coconut oil— Pre Shave Scrub, a natural exfoliate made from walnuts and Post Shave Balm for maximum hydration.
For gorgeous scents: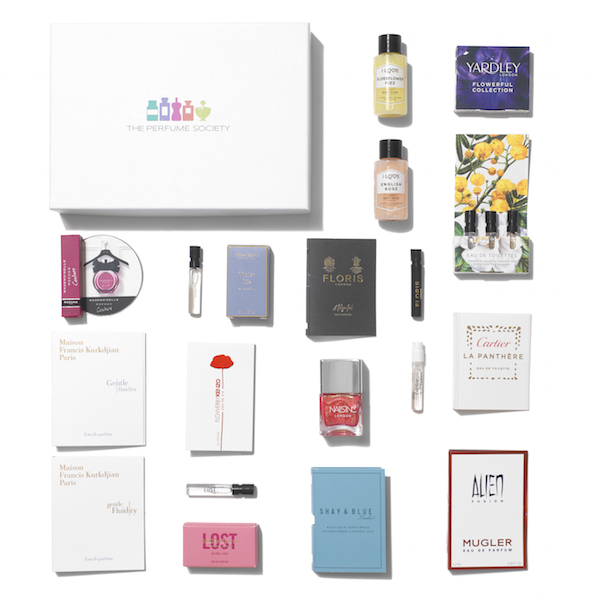 As a collector of signature scents and a sucker for a new delicious bottle, Perfume Society's fragrance boxes caught my eye. The £25 annual subscription is a hot-spot for us perfume buffs as it gives you access to sampling opportunities, events, courses and of course, its dynamic boxes.
There's a plethora of boxes to choose from, each £19, but by joining the £25 yearly subscription, you'll become a VIP club member and enjoy a free discovery box, as well as discounts on others.
Each discovery box holds iconic fragrances from the likes of Cartier, Floris, Michael Kors, Oscar De La Renta and Salvatore Ferragamo (to name a few), which gives you the chance to review a variety of designer scents before deciding on one.
And there's a few other treasures thrown in, too. Think Molton Brown's muddled plum bath and shower gel, Nails Inc's vibrant polishes and INC's matte lip click.
So whether you're a Jo-Malone-only Healthista or can't make up your mind, Perfume Society's diverse, recognisable scents let you experiment a bit and might just change your mind about your favourite bottle…
For oral hygiene junkies:
Burst Oral Care, $6-$7 for replacement head every 90 days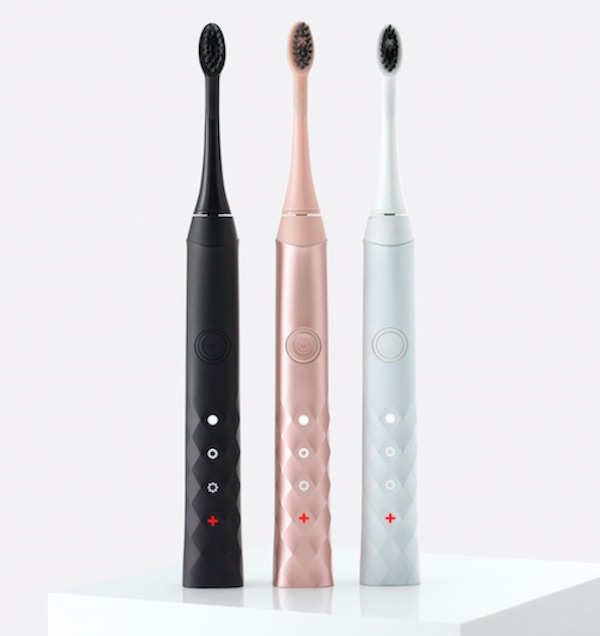 When it comes to my spending, normally beauty products beat my toothbrush. I figured throw a little toothpaste on and brush quickly twice a day—no problem, right? Wrong as my recent first cavity showed me.
As one of our 2020 wellness trends, we know toothbrush technology is on the rise, and Burst Oral Care's subscription brushes and replaceable heads are leading the way.
The charcoal-infused electric wonders hit the UK in April, and include three brushing modes, a quadinterval timer, a powerful motor, and a two minute timer, so you'll know exactly when your pearly whites have had enough scrubbing.
Pricing has yet to be established in GBP, but in the States, the white and black brushes are currently $69.99 and the rose gold $99.99. As for the subscription, it includes a $6 fee for the black/ white replacement heads every 90 days, while the rose gold is $7.
And since reputable toothbrushes are already expensive, Burst Oral Care gets a win-win in my book. You'll whiten your teeth, clean them thoroughly and improve your smile— what's not to love?
Relevant Healthista content:
WIN £250 spa break plus beauty products worth over £70
Beauty secrets this gorgeous Swedish opera star swears by
The beauty editor's guide to perfect lips
How this beauty expert looks better today, at 56, than she did in her late 30s
Other Healthista content you might like:
21 frizzy hair fixes from women with thick, luscious hair
The Botox and fillers rule book – 10 must-dos this beauty editor swears by
Got puffy eyes? Hair loss? These 7 vitamin deficiency signs could be ruining your looks
7 anti-ageing tips for beauty bad girls
Like this article? Sign up to our newsletter to get more articles like this delivered straight to your inbox.