Beautista columnist Annabel Meggeson answers your burning questions about how to achieve the perfect pout, from the best lip balms to her favourite lip liners. Celebrate #NationalLipstickDay in style
Acres of words and hours of video have been dedicated to the cause of lip improvement. But when you consider they occupy only about 4 per cent of the surface area of our face OK, 10 per cent of the lower third, you'll believe me when I say there's only so much you need to know.
Nonetheless, this week my editor was clearly having a bad lip week, causing her to mine for new hope in the lip solution department.
Because in beauty that's what we do. We wake up, notice something suddenly awry and hope that since we last sought a corrective, a miracle has occurred.
The PERFECT red lipstick, in this case, or the lip serum that will – what? Change the genetic legacy of your lips and mould them into an ideal shape forever more? Hmmmm. Don't count on it.
Anyway, here's what she asked. And what I know will help – then, now and in lieu of future marvel.
Q: How can you stop lips flaking?
A: Make lip balm part of your skincare routine.
The magic's in the consistency – a daily application, topped up occasionally for the benefit of sheen more than anything else. I think drinking lots of water helps, too.
I've always waxed lyrical about Alpha H Absolute Lip Perfector (approx £16), which keeps lips beautifully conditioned, but I've recently found that Dr Paw Paw Original Balm (about £5) and Nivea's Vanilla & Macadamia Lip Butter (£2) – both things I've had knocking round – work just as well.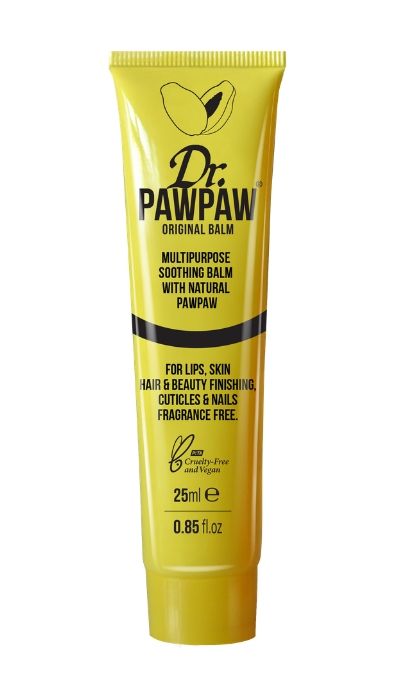 Q: How can you stop lipstick flaking?
A: See above. It's all in the prep. Also: apply balm just before you apply lipstick – leave it for a couple of minutes, then blot off the excess with a tissue before you go in with your colour.
To mitigate clown mouth (when lipstick wears off and you get a ring left round the outside), apply lipstick from the inside of your mouth outwards.
You'll create a denser deposit of pigment on the inner lip, compared to the outer lip, so when wearing off, it does so on the outside first and in the middle last.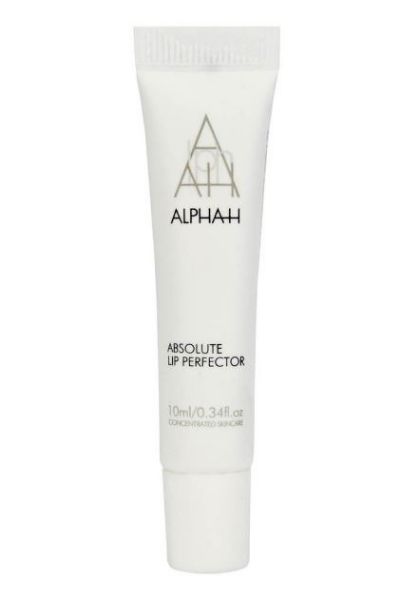 This also mimics the lip's own pigment distribution, lips tend to be lighter towards the edge and darker in the middle, due to shadow apart from anything else, looking therefore more natural – and not at all scary.
Q: Are lip scrubs necessary?
No, but they're fun. They normally taste nice and give lips a temporary but pleasing feeling of super-smoothness. I remember the Fresh one fondly (Fresh Sugar Lip Polish, £19.50); Elf has a good budget one (Elf Lip Exfoliator, £4.50).
That said, I've only ever used one when it has come my way, as a flannel does just as well. I always give my lips a going over with one when I'm cleansing my face. As that's pretty much every day, my lips stay smooth.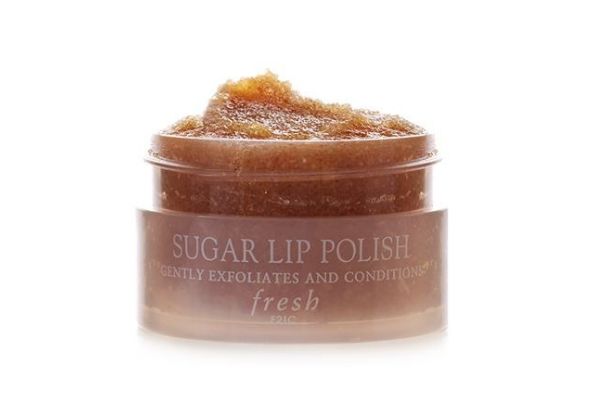 Q: How do you use lip liner?
A: The average lip liner/ lip pencil will give you more staying power than lipstick and allows you to tinker with the shape, by drawing on the vermillion border.
The vermilion border is the defining rim of your lip and as it has a slight roundedness to it, you can make lips look bigger by drawing on its outside curve, without going outside the lip line itself.
Use a red, pink or nude lip liner depending on the effect you want, then press balm over the top so it doesn't look too dry.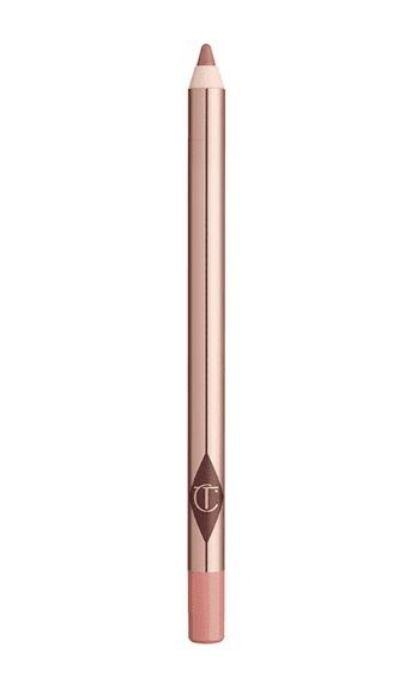 Or use a nude lipliner to create fullness and definition, then ply your favourite lipstick on top.
I've just been scrabbling through my make-up bag to see if I have any lip pencils I can recommend. I don't. But I'm always drawn to Charlotte Tilbury's Lip Cheat, which has a soft texture and comes in a good range of colours. Elf's Lip Pencils are good value (at about £3), and are the kind which can be sharpened so you have more control.
On another note, I've clearly been hoarding Laura Mercier's Velour Extreme Matte Lipsticks – they have great texture, staying power and available shades. Definitely worth the 22-odd quid.
Q: How do you stop lipstick bleeding?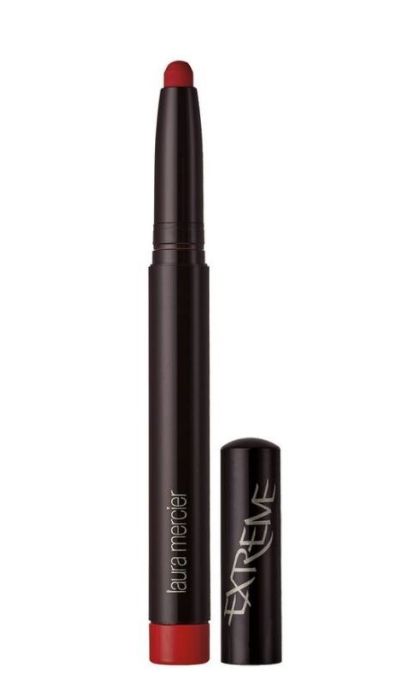 A: A very light pressing of concealer all over lips, plus a dab of highlighter top and bottom (not liquid, the solid ones that come in a stick), will help prevent lipstick travelling. Or soften the edges with a cotton bud – it gives a nice effect and there's less product to run.
Q: How do you stop lipstick getting on your teeth?
A: This I one of the most useful tricks I've ever learnt. Once you've finished applying lipstick, pop your finger into your mouth, gently clamp your lips around it, then pull it out. (Sorry I couldn't find a better way of putting that.) The excess lipstick comes off on your finger; your dignity is spared.
Q: What's the best way to apply lipstick?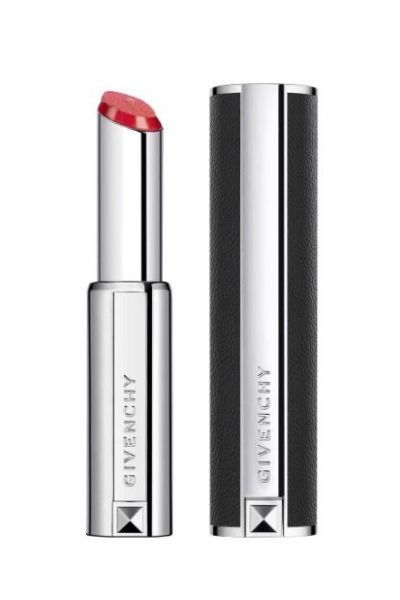 A: I once waited half an hour for a make-up artist to apply a red lip. At first his fuss and precision felt professional; after a while, it became annoying and the result laboured. At which point it lost the effortless vibe that makes a painted lip inherently sexy.
For the fresh, modern look loved by some of the best make-up artists I've worked with, simply apply lipstick straight from the bullet, then use your finger to press and mould it into shape.
I can't remember the last time I saw a make-up artist use a lip brush, or even that trick of powdering between coats. Blotting with a tissue is the preferred technique if you're layering up; sometimes a cotton bud is deployed to achieve a certain texture or tidy things up. Let these simple tools be all you need.
Q: What are your favorite lipsticks?
A: I'm very loyal to the Laura Mercier ones I mentioned above. My favourite shades are Queen and Fab – the blue-pink shades brighten my teeth and suit my skin tone. I've recently discovered Givenchy Le Rouge Liquide – great modern matte texture, fun application, can be worn sheer or built up and the way it moulds to your lips make them look full. I also recommend Code 8 Off Broadway lip crayon. It's a soft, creamy pink that's easy to pull off and makes a good 'nude.'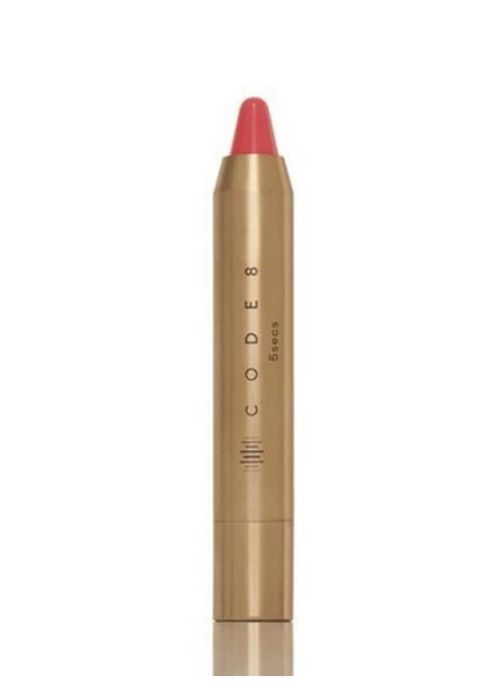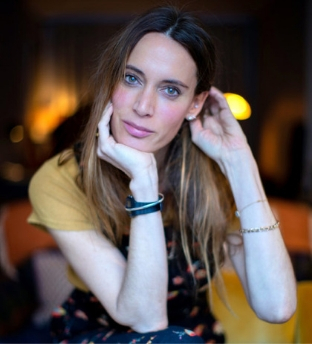 Annabel Meggeson is the former beauty director of Red Magazine and Healthista's Beautista columnist.
Annabel's columns will appear every Friday and feature honest, refreshing coverage of the best anti-ageing treatments, products worth their pricetag, beauty bargains that deliver results and seasonal trend updates. Don't miss it.
More Healthista Content:
9 best skin brightening products for glowing skin
This 10 minute meditation will help you learn to love what you see in the mirror
9 spring beauty products our expert can't live without
The Botox and fillers rule book – 10 must-dos this beauty editor swears by
Like this article? Sign up to our newsletter to get more articles like this delivered straight to your inbox.