Want to get next-level gorgeous glowing skin? Beautista's Annabel Meggeson has these brilliant skin brighteners for you
Glow. Unless I'm in the throes of a new fling or freshly showered and oiled, following a 40-minute run, it doesn't come naturally these days. It's why anything marketed with the word glow, or brightening, or radiance, can still seduce me, even though I'm a hardened beauty hack who has tried it all and realises most of it doesn't work.
Of course, our dream glow comes from having certain basics in place – diet, exercise, fun and orgasms
As ever with beauty, it's the protocol not the product that counts. A highlighter can make you 'glow' but only if skin is well-prepped, the product well applied and other products used correctly in conjunction with it.
The sheen you see on womens' cheeks and temples – the shiny, pearly one that definitely has nothing to do with nature – that's not real glow. It may create the desired effect for Instagram, but it's not the glow we aspire to when we read some mouth-watering prose about the latest serum and close our eyes to dream of the skin that might mean.
Our dream glow – which, by the way, will only ever be your dream glow up to a point – comes from having certain basics in place – diet, exercise, fun and orgasms. Yes, studies have shown that a weekly orgasm will improve health and longevity, meaning it will also have a positive effect on skin. But incorporating a few beauty treatments and products into your routine will  certainly help. Without expecting too much.
Skin brightener #1 The scary sounding treatment that lets more light in
Heard of dermaplaning? It's the one where they take a scalpel to your face and remove all the little hairs. The theory here is that by removing all facial hair, notably the 'invisible' fuzz that doesn't get tackled when you do your eyebrows or moustache or rogue chin hair, you create a smoother plane for the light to bounce off.  And it's not as scary as it sounds.
In the right hands, the treatment is relaxing and the hair doesn't grow back as stubble, but just as fuzzy as before.
My go-to dermaplanist is Tine Hagelquist, whose immaculate approach ensures a safe, smooth treatment. She includes cleansing, massage and other bits to put the treat into the treatment, but if you're feeling flush, why not add her signature facial, so you get lots of skin-stimulating, glow-giving massage and lymphatic drainage, in addition to the dermaplaning itself.
Skin brightener #2 The serum that lets juicy skin last longer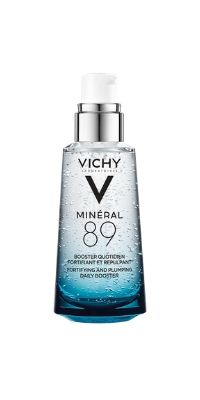 It's very hard to measure how well individual products are performing when we tend to use several at once – cleanser (maybe even two), toner, serum, oil, etc – but I have intuitively incorporated a hyaluronic serum into my routine that I now wouldn't want to be without.
It seems to add an extra hit of hydration and helps that skincare-fresh juiciness last longer than usual. My go-to is Vichy's Mineral 89 £16.50, but I'm using Skinceuticals HA Intensifier, £85 at the moment, as I had some in the cupboard. Like so many products from this brand, it feels utterly luxe.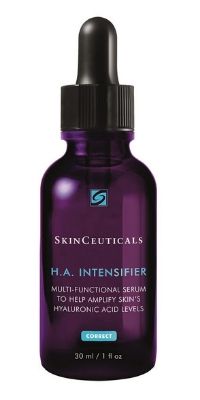 Skin brightener #3 The classic exfoliating cleanser
Dermalogica Daily Microfoliant Exfoliator, £51 always gives dull skin a boost. It's adored by millions (men and women alike), garnering consistently great reviews.

It's suitable for all skin types, even sensitive, and is gentle enough to use every day, though I tend to use it every few-ish days. It lends just enough slough-power to make skin that bit smoother – and therefore brighter.
Skin brightener #4 The oil that infuses a natural glow
Cica creams are all the rage at the moment, but did you know that one of the original skin healers (cicatrizing means healing), is jasmine oil? Studies have shown jasmine has powerful anti-inflammatory properties; it also increases the saturation of oxygen in the blood stream, which is the very definition of glow.
On a purely intuitive level, I've always found jasmine oils to be extremely compatible with my skin, sinking in easily and infusing my complexion with a smooth plumpness.
Most recently, I've used and loved Buly 1803 Jasmine Oil eur85 and Nazan Schnapp's Jasmine Orchid Youth Protecting Face Oil, eur46.
Skin brightener #5 The  award-winning highlighter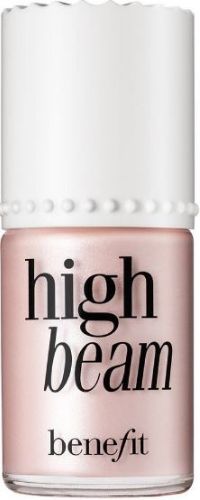 Benefit's High Beam, £22 is one of the original highlighting fluids – easy as that is to forget with the sea of highlighters now out there.
It remains as reliable as ever, but like all highlighters is best applied with caution. Tap it on sparingly and blend thoroughly after skincare, when the extra unguents will help it look seamless, and under your other make-up. This makes you look more 'lit from within' than were you to layer it on top of everything.
When using it this way, I like to blend highlighter onto my cheeks – it's not an obvious spot, but it does help them look rounder and more glowy once you've added blush.
Or mix in a few drops to your skincare or foundation to dial up the brightness all over.
Skin brightener #6 A brightening foundation (if foundation's your thing)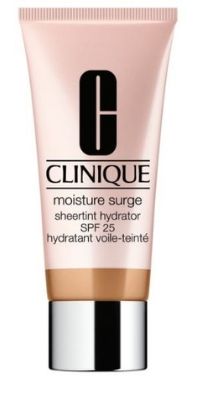 Clinique Moisture Surge Sheertint Hydrator SPF25 gives dewey, natural-looking coverage without feeling greasy, and adds a glowy warmth to your complexion.
Skin brightener #7 An at-home peel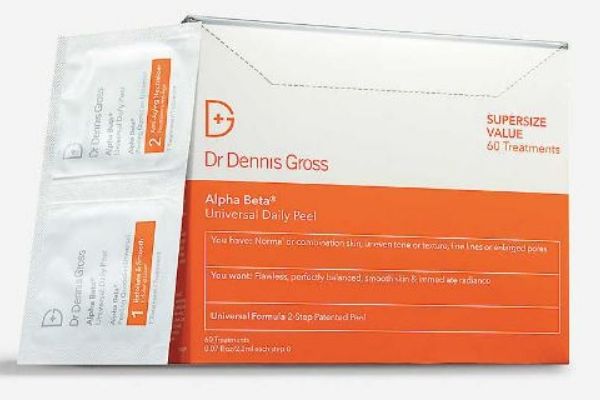 I've mentioned it before but haven't found anything better since: Dr Dennis Gross's 2 step Alpha Beta Universal Daily Peel is a direct route to brighter skin. It's expensive, so I use it once a week as part of my at-home facial, but you can use it more often as part of your routine. Otherwise, keep it on standby like I do and make sure you keep those cells turning over with an acid toner used daily. Current recommendations: Jane Scrivener Natural & Organic AHA/BHA Resurfacing Exfoliator, £26 and Elemental Herbology Skin Resurfacing Pads, £30.
Skin brightener #8 A wake-up call for skin
At cosmetic doctor Dr Sebagh's clinic, a new treatment called Explore/Scarlet combines the results of fractional radio frequency and skin needling with minimal downtime, both of which give skin a deep-down kickstart.
A wand with lots of tiny needles in the end of it is pressed over your skin. The action of the needles alone is stimulating for collagen – add in the fact they're conducting radio frequency energy directly into the epidermis and you have a treatment that firmly coaxes skin into a plump, stimulated state.
Once the redness has disappeared, you'll get brightness from the short-term stimulation; longer term, collagen continues to be stimulated, creating more radiance from within. Results don't last forever, though.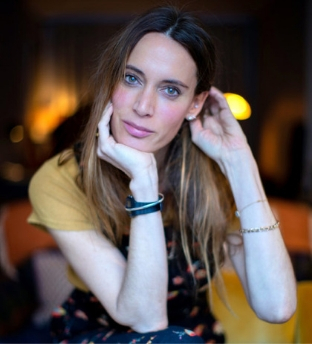 Annabel Meggeson is the former beauty director of Red Magazine and Healthista's Beautista columnist.
Annabel's columns will appear every Friday and feature honest, refreshing coverage of the best anti-ageing treatments, products worth their pricetag, beauty bargains that deliver results and seasonal trend updates. Don't miss it.
Like this article? Sign up to our newsletter to get more articles like this delivered straight to your inbox.