Want to know some insider tricks for the gorgeous, glowing skin you've always wanted?  Annabel Meggeson, former beauty editor for Red Magazine, reveals her at-home facial routine
First, the great news about at-home facials. You don't need a whole shelf of new products to do one. AND, machines and lasers and occasional magic aside, you can generate very similar results to the ones you get at the hands of an in-salon therapist. It may not feel quite as indulgent, but you can certainly get just as much glow. You just need to do a lot of massage.
The facial I've 'developed' uses just two products that don't feature in my regular skincare arsenal and while it's very much a fast fix for dull skin, you can extend the massage part and make it more indulgent if you like.
Those two backbone ingredients? Dr Dennis Gross Daily Universal Peel and Balance Me Gradual Tanning Drops. Both have a definitive effect on skin – visibly smoothing and brightening it in the case of the first; adding a warm, complexion evening glow in the case of the second.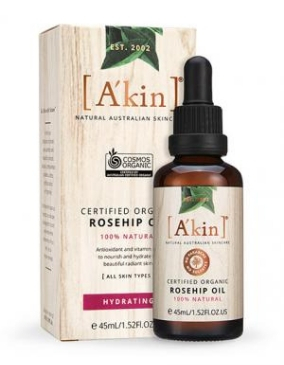 Everything else product-wise is up for grabs, though I have to say, I do love a great quality rosehip oil for the massage, as it's exceptionally rich in Omega-3s, antioxidants and anti-inflammatories.
The A'kin one I'm using at the moment (A'kin Certified Organic Rosehip Oil), is made in Australia where all that sunshine helps juicy, high-quality ingredients grow.
A couple more pointers: I think this facial is best done at night. This gives the self tan time to develop undisturbed and as the peel can make skin a little sensitised, it's as well not to show it any sunlight for a few hours.
Do it about once a week or as an emergency fix if your skin's looking intolerably tired or you have a special event the next day.
Step 1: Clean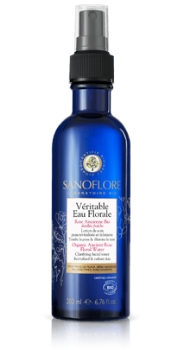 Clean your skin as normal. I use cleansing balm, massaged in for a minute (the more massage the better for a facial) and gently removed with a hot flannel. And I always swipe on a toner after cleansing.
A very gentle one like rose water, rather than an acid one, is ideal, as the next step is quite strong.
Product suggestion: Sanoflore Eau Fraiche rosewater spray dispensed onto a piece of cotton wool. If I keep mentioning this, it's because I can't get enough of it at the moment.
Step 2: Apply
Apply Dr Dennis Gross Alpha Beta Universal Daily Peel. This super convenient, couldn't-be-easier-to-use product is swiped on in two steps and in my case makes skin satisfyingly smooth and bright.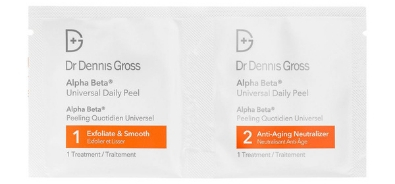 Step 3: Warm
Warm a few drops of face oil in your hands and give your face a good massage for about a minute. Picture, if you can, lots of upward palm swiping, fingertip pressing and knuckle rolling.
Step 4: Mix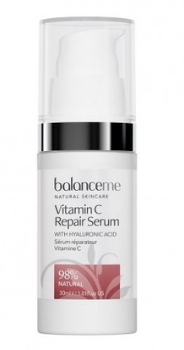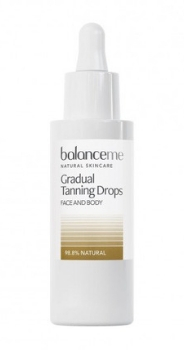 Mix two drops of Balance Me Gradual Tanning Drops with a serum of your choice and work it in really thoroughly. Take it all the way up to your hairline, around your ears and down your neck, using the slip of the serum as you go; that way, you won't get streaks.
Wash your hands straight away as even though this product is very subtle, like any fake tan it will stain your palms. Product suggestion: if you're in the market for a new serum, you could do much worse than Balance Me Vitamin C Serum Repair Serum. It's got a lovely quality and texture to it, and mixes with the tanning drops brilliantly.
Step 5: Wait
Wait for a few minutes for the fake tan to 'take', then finish with a light misting of facial spritz. One with lavender in it, like Lush's great value Eau Roma Water (£11.50), is ideal for bedtime.
  
Variations
1. Make this a – still not very onerous-sounding – 15-20 minute facial by adding a mask into the mix. I love Tata Harper's Resurfacing Mask, which I was given ages ago and is lasting well, despite the small pot.
Avoid it if you're feeling sensitive, though, as skin doesn't always appreciate the double whammy of exfoliating mask AND peel. If you still want this treat-y step, try a gentler mask like Pixi Glow Mud Mask or Nip + Fab Dragon's Blood Fix Hydrating Sheet Mask.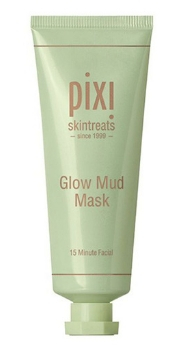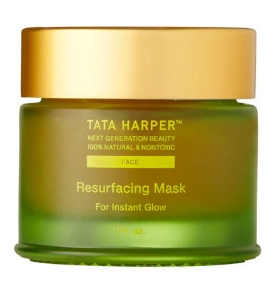 2. If you do the cleansing and mask step while in the bath, it's even better, as your skin gets the extra benefit of a gentle steam.
Extend the massage part and give yourself a lymphatic drainage treatment, too. Rub a few drops of oil into your neck and chest, then use all ten finger tips simply to press all the way down from jaw to boobline. Start from a different place (e.g. behind your ears) each time so you get the whole area covered.
Let me know how you get on…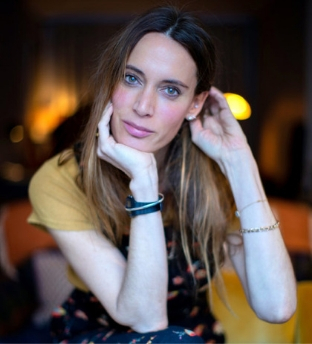 Annabel Meggeson is the former beauty director of Red Magazine and Healthista's new Beautista columnist.
Annabel's columns will appear every Friday and feature honest, refreshing coverage of the best anti-ageing treatments, products worth their pricetag, beauty bargains that deliver results and seasonal trend updates. Don't miss it.
More Healthista Content:
15 best natural hand creams for dry skin
PMS symptoms? These 4 natural remedies will help
Hormonal imbalance? These 7 lifestyle hacks will help
This is London's most exhilarating yoga class
WIN an overnight spa stay worth £279 by taking our 5-minute survey
Do you want to experience ultimate relaxation? To be in with a chance to win an overnight spa stay for two including treatments and meals, complete our five minute survey about how your gut health affects your relationships
Like this article? Sign up to our newsletter to get more articles like this delivered straight to your inbox.