Healthista writer Olivia Hartland-Robbins took a yoga class suspended over Tower Bridge and it was thrilling – and we mean a glass floor 42 metres above Tower Bridge thrilling. Here's how she got on
This Wednesday I woke up before it was light, hopped on the tube and made my way to London Bridge tube station.
I walked across London Bridge as the sun was rising over London, and the view of Tower Bridge in the distance was just beautiful.
I was about to go to a yoga class IN Tower Bridge.
I just had to be one of those annoying people who stopped and took a photo of London looked amazing. The photo doesn't even do it justice.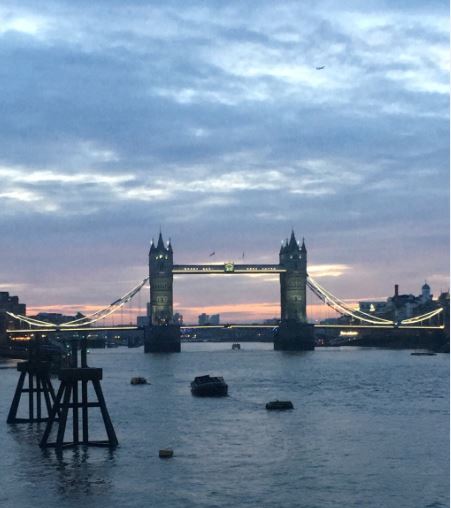 The reason my attention was drawn to Tower Bridge, that morning specifically, was because I was about to go to a yoga class IN Tower Bridge.
Not just in Tower Bridge but in the walkway suspended above the bridge with a glass floor looking down onto the passing cars and pedestrians – I know, sounds cool right?
Yoga in the Walkways is a once-in-a-lifetime experience. The classes invite you to enjoy a unique sunrise yoga class in the high-level walkways, 42 metres above the River Thames.
I was literally striking my yoga poses and working through my vinyasa-flow whilst looking down onto the moving cars and pedestrian life below. I'm usually quite scared of heights but for some reason I wasn't scared at all. (One lady was though and had to move to the wooden floor part which is also an option if you do get the heebie jeebies).
Look at this incredible photo someone posted on Instagram:
https://www.instagram.com/p/BWwaY4yg1Xq/
Yoga In The Walkways was designed to help Londoners kick-start their day not just with energising yoga but with incredible views and an exhilarating experience. And I can confirm it was all three of those things – energising, incredible and certainly exhilarating.
As much as I love it, I haven't actually done much yoga. I would say I do yoga once a month rather than once a week, but I would really love to get into the habit of doing it daily.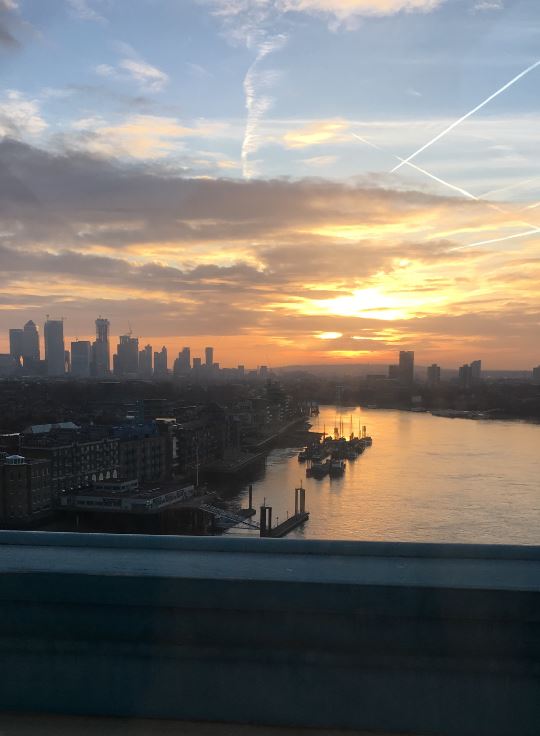 I was nervous that the class would be full of enthusiastic professional yogis that meant serious yoga business. But I needn't have worried. The classes are for people of all yoga abilities. There was one guy there who had never even done yoga before.
Our yoga teacher Billie made it very clear that if we were struggling with a particular yoga move we should listen to our bodies and go straight into child's pose if we needed to. The atmosphere that morning was so calming and relaxing, the time flew by – it was definitely worth the 5am wake up call.
I can't recommend this experience enough. The yoga was superb and I won't forget the views or the glass floor in a hurry.
Fancy striking a yoga pose suspended over Tower Bridge? Here are the details:
Cost: £25.00 per person
Time: Wednesdays, 07.30am – 08.20am (arrive by 7.15am)
Next available classes:
Wednesday 20 March
Wednesday 17 April
Wednesday 15 May
Wednesday 19 June
More Healthista Content:
This former model says taking adaptogens could change your life2019
Beginner's yoga course with leading yoga teacher Julie Montagu
Karl Lagerfeld lost 93 pounds in 13 months with this strange diet psychology
10 signs you're ready to date again after a break up
WIN an overnight spa stay worth £279 by taking our 5-minute survey
Do you want to experience ultimate relaxation? To be in with a chance to win an overnight spa stay for two including treatments and meals, complete our five minute survey about how your gut health affects your relationships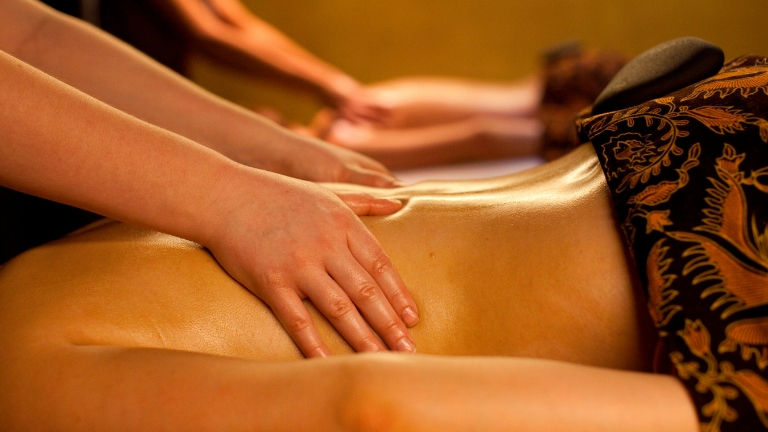 Like this article? Sign up to our newsletter to get more articles like this delivered straight to your inbox.