Fashion designer and icon Karl Lagerfeld sadly passed away aged 85 on Tuesday morning. Famous for his iconic look and his incredible talent, Karl Lagerfeld is also well known for his strange weight loss philosophies 
Fashion designer Karl Lagerfeld died in Paris on Tuesday morning aged 85. Lagerfeld is best known as the designer and creative director,  who brought the fashion company Chanel back to life in the 1980s after is was considered a 'near-dead brand'. He was also creative director of the Italian fur and leather goods fashion house Fendi.
Lagerfeld lost 93 pounds (42kg) in just 13 months back in 2001.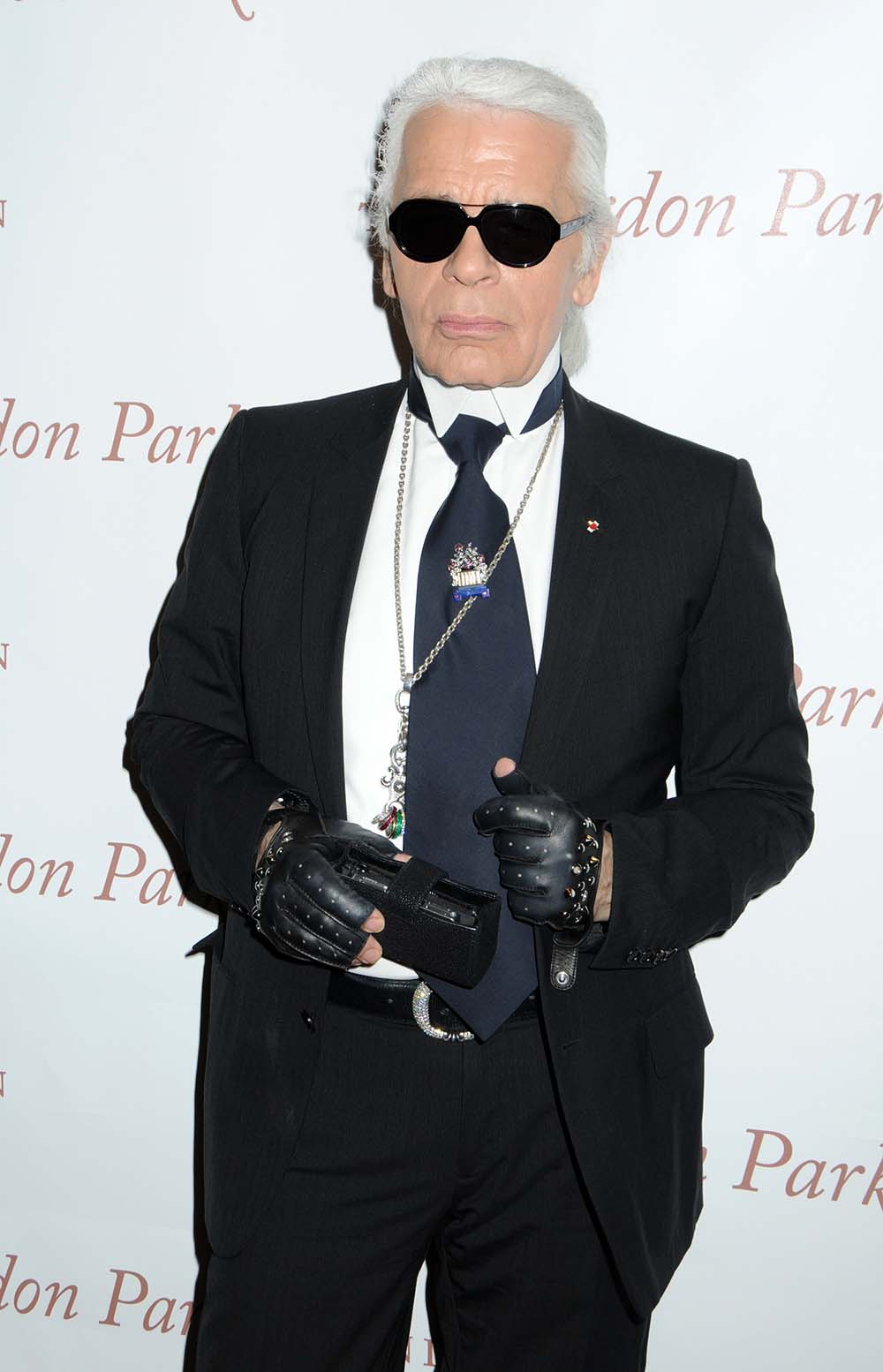 Lagerfeld was also well known for his iconic look. The signature white hair, fingerless gloves, high collars and of course his black sunglasses came to be his signature look.
He will also be remembered for his eccentric lifestyle, iconic quotes and his beautiful cat called Choupette.
As well as this, Lagerfeld is also known for something else – weight loss. In fact, Lagerfeld lost 93 pounds (42kg) in just 13 months back in 2001.
The reason he did this is well known. Lagerfeld announced, 'I suddenly wanted to dress differently, to wear clothes designed by Hedi Slimane. But these fashions were modeled by very, very slim boys and not men my age. This required me to lose at least 40 kg. It took me exactly 13 months'.
Lagerfeld also wanted to be 'a good clotheshorse' for his own designer range of clothes.
The diet that Karl Lagerfeld was on also became famous. It was created especially for him by his personal dietitian Doctor Jean-Claude Houdret, which led to the best selling book The Karl Lagerfeld Diet, which sold over 200,000 copies worldwide.
But how much did he weigh before I hear you ask? Well apparently it was around the 300 pound mark. I know right, the man who said Adele was 'a little too fat' was once overweight himself. Don't believe me? Take a look at the picture below.
So how did Lagerfeld lose the weight?
His secret was Diet Coke. Lagerfeld was a massive fan of diet coke.
In fact, Lagerfeld even told Harper's Bazaar that he only drinks Diet Coke and nothing else, 'I drink Diet Coke from the minute I get up to the minute I go to bed.
'I can even drink it in the middle of the night and I can sleep. I don't drink coffee, I don't drink tea, I drink nothing else'.
In his diet book then, Lagerfeld encourages consuming lots of artificial sweeteners and diet sodas as part of his weight loss plan.
Of course many experts wouldn't agree with Lagerfeld and would insist that it is necessary for you to drink two to three litres of water a day, but each to their own.
Indeed, a large observational study published on the 14th February, revealed that the women who reported drinking more than one diet soda or other artificially sweetened drink a day had a higher risk of strokes caused by a blood clot.
Lagerfeld also told Harper's Bazaar that he never ate lunch. Other than that, The Karl Lagerfeld diet involved a limited-calorie intake, no refined, fatty or fried foods, and plenty of lean proteins.
According to Slate, the book contains recipes for dishes such as fish soufflé, quail flambé, ham and raspberry mousse, vegetables in aspic, and roast guinea fowl with tarragon.
As well as these french-style recipes, Lagerfeld also said that one meal each day should consist of a diet-style shake.
In his book, Lagerfeld even described toast as being 'the height of luxury' and 'the most delicious thing in the world', according to The Guardian.
Lagerfeld even described toast as being 'the height of luxury'
Along with his food (or lack of it) focused diet, Lagerfeld also wasn't the biggest fan of exercise. In his book he completely dissuades people from doing it, explaining that exercise 'runs the risk of making you hungry'.
Because of this Lagerfeld suggests that if you do exercise, that you do no more than 'fifteen minutes, three times a week'. Again most health and fitness experts would disagree and say that physical exercise has both short-term and long-term health benefits.
Although this diet doesn't sound too fun, even Lagerfeld said that weight-loss 'has to be a sort of punishment'.
More Healthista Content:
How to lose weight: 'I lost a stone on the F45 8-week Transformation'
3 ways to lose weight without really trying
This luxe couple's retreat in Ibiza delivers winter sun at a reasonable price
WIN an overnight spa stay worth £279 by taking our 5-minute survey
Do you want to experience ultimate relaxation? To be in with a chance to win an overnight spa stay for two including treatments and meals, complete our five minute survey about how your gut health affects your relationships