The sun has appeared and the gloves are off, how are your hands looking? Has the winter weather taken its toll and left you with dry hands? We've found the best natural and nourishing hand creams without any nasties

Our hands often get the short straw when it comes to skincare. Especially in winter. They're out there exposed to the cold and the wind or they are hidden in gloves, our hands rarely get the same level of attention we bestow on our face and bodies.
And while we might be basking in unnaturally warm sunshine right now, that doesn't mean our hands aren't feeling the brunt of the winter. Months of cold plus dehydrating central heating can leave skin as rough and dry as sandpaper.
That's why we've sought out the best, organic handcreams, with no added nasties, to give your hands some much-needed pampering.  Here are our favourites, we think are worth the price tag.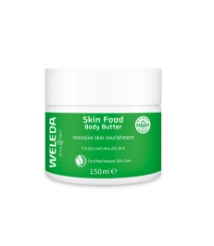 Just recently I was invited to a Weleda skin food event which consisted of a very luxurious massage using several of the Weleda products. It finished with a relaxing massage on my hands and arms using the new skin food body butter.
This light whipped butter melts into your skin leaving it smooth and nourished. It is a fantastically mositurising balm for the whole body and will work perfectly on your hands too. It smells amazing and is formulated with sunflower seed oil and shea butter.
It is a thick formula so you don't need to use much, which also means it will last a lot longer. After just one use my skin looks and feels much more hydrated.
And, if you want something a little lighter or smaller, then you can also try the Skin Food light or the original Skin Food cream with is much more intensive.
The full Skin Food collection is available exclusively from weleda.co.uk and Holland & Barrett stores from March 2019 and from selected natural beauty retailers from April 2019.
100% Vegetarian. 100% Vegan (Body Butter). Price: Skin Food Body Butter £18.95 (150ml). Skin Food Light and Original £7.95 (30ml) £12.50 (75ml).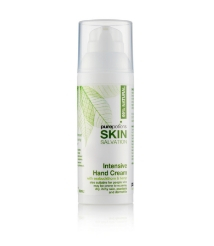 'Made with shea butter, sea buckthorn berry oil, hemp seed oil, calendula, chickweed, chamomile and nettle. This incredibly rich and nourishing cream provides a super-effective barrier to lock in moisture and keep irritants out of damaged skin. It's at least 99.5% natural and made with organic plant-based ingredients.'
First off it is a great size, just right for your hand bag. It has a pump which makes it easy to use, especially when you have just put cream all over your hands and don't want to worry about fiddling with the cap.
It's pretty fragrance-free which is good for those of us who suffer from sensitive skin, as it is less likely to react to your skin. A rich cream that will leave your hands slightly greasy, so be sure not to put on too much.
Suitable for sensitive skin and those prone to eczema, psoriasis and dermatitis. Price: £10.99 (50ml)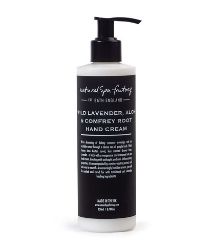 Known for its anti-septic and soothing properties, lavender is a gorgeous ingredient in this hand cream.
The beautiful scent lingers on your skin as the cream soaks in. This cream also makes use of healing comfrey root and anti-oxidant rich Aloe Vera. After just one use your hands are left feeling silky soft.
As it is in a 250 ml bottle you probably wouldn't want to carry it in your handbag, but it would be ideal in your bathroom, or even on your beside table or desk.
The cream is very thin and a little bit watery. Not ideal for those with severe dryness but great as a little luxury. If anything it feels more natural because of its lack of ingredients. 100% Vegan Friendly. Price:  £15.00 (250ml).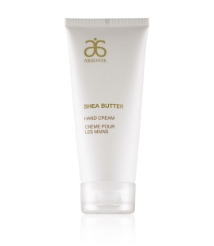 Arbonne's Shea butter cream contains moisturising shea butter, harvested to fair trade principles, nourishing Vitamin E and soothing coconut oil.
Altogether this cream leaves your hands feeling wonderfully soft with a great scent to match.
It is very light in texture which is perfect for when you are out and about. Once on it feels smooth, but it can feel a little slippery at first as it takes a few minutes to absorb fully into your hands.
One reviewer praised it highly and would give it 10 out of 10. 100% Vegan. Gluten Free. Price: £19.00 (88ml)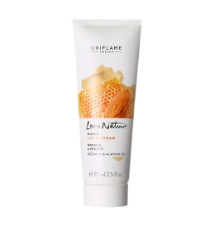 Touted as perfect for protecting your hands against harsh or cold elements, this Swedish hand cream is great for nourishing dry skin.
It smells amazing with a soft scent of almond. Once absorbed into your skin it leaves them feeling instantly softer and smoother.
Its great for your elbows too. The cream is non greasy and a perfect size for your handbag.
If you are wondering  exactly what a cold cream is Oriflame have that covered. They say 'cold creams' have a high proportion of fatty and oily materials in the formulation, and offer a pleasant cooling, nourishing and comforting sensation when applied, hence the name 'Cold Cream.'
This cream has been perfected for hydrating those dry and chapped hands making the skin feel and look softer whilst maintaining your skin's youthful texture. Priced: £6.00 (75ml)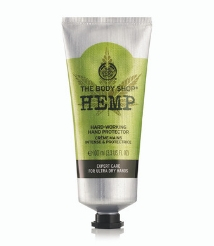 The Hemp hand cream is The Body Shop's best selling hand cream, and were not surprised considering the fab price.
It is vegetarian and uses community trade hemp seed oil from France. Hemp has been used for thousands of years and is now making a comeback in a wide range of health and beauty products.
This cream is heavy duty and a little sure goes a long way. It is perfect for those with ultra dry hands as it is very hydrating and absorbs well into the skin.
The bonus with this cream is that it has a protective barrier which also makes it somewhat waterproof. So even when you have washed your hands it is still hydrating your skin.
The only downside to this cream is the smell. It has a very unique plant scent which often puts people off, but the benefits certainly outweigh the negative. I have been using this cream for years and would highly recommend it.
100% Vegetarian. Cruelty Free and forever against animal testing. Price: £5.00 (30ml), £12.00 (100ml)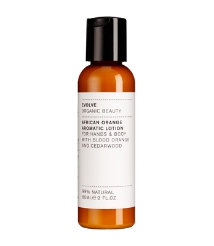 The first thing that is noticeable about this cream is its beautiful aroma. It has a lovely citrus and earthy tone as it combines both orange and cedarwood.
But that's not all, it also includes spicy pepper notes and warming vanilla. The lotion is fast absorbing and leaves no sticky or slimy residue.
If you are after a very natural and organic lotion then this could be the right cream for you as it is 99% natural and 91% organic.
It comes in a travel size which is just what you need for travelling, whether that is for everyday or when you go on your holidays. And as a bonus you can use it as both a hand cream and body lotion. Two birds one stone and all that.
100% Vegan. Eco-friendly. Cruelty-free. Price: £6.00 (60ml)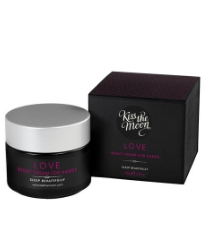 This hand cream is certainly a luxury item, in fact it is a multi award-winning cream, so it's totally worth the price – treat yourself and all that.
A highly luxurious hand cream, this night cream looks and smells stunning. As you open the box and unscrew the lid a subtle but familiar scent of frankincense eminates from the jar.
Other ingredients include ylang ylang, rose and rose hip oils. As you sleep it rejuvenates and heals your skin.
Kiss the Moon night cream is highly hydrating and since it is designed for night time use, you don't have to worry about your hands feel overly greasy or sticky. This cream is also designed as an anti-ageing cream which claims to help reduce wrinkles and age spots – bonus.
This cream has also won several awards, including being shortlisted in the Pure Beauty Awards 2017. Price: £28.00 (90g)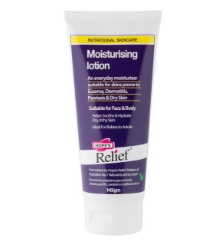 Hope's Relief does exactly what it says. Aimed and designed for those prone to eczema, psoriasis, dermatitis and any other dry itchy skin conditions.
As an eczema sufferer myself I understand how difficult it can be to find a good and natural cream that can help relieve symptoms. This product seems to do the trick. I gave this cream to a tester with psoriasis and his reviews were very positive.
'As a sufferer of psoriasis for 22 years, this cream is great and I have tried just about all of them. Not only does it reduce the dry skin but it also reduces the itchiness and redness.' says Malcolm Robbins, 54.
'Also, many psoriasis creams are quite messy, as they are greasy and oily, causing your skin to stick to your clothes or bed sheets, this cream however, seems to sink into the skin with no mess whatsoever'.
Made with natural ingredients it has eight key proven moisturisers, these include Shea, mango and olive butters. Price: £15.50 (145g)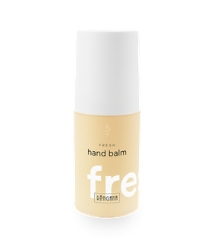 Described as an intensively nurturing balm that  protects both hands and nails, Fresh Hand Balm is made with many natural ingredients, such as cranberry, chia, amaranth and raspberry.
Thanks to a special substance from the daisy flower it is also supposed to help lighten pigment spots.
Ringana's hand balm is a great size and looks clean and fresh. The texture and overall feel of the cream is not too heavy and really feels natural.
Perfect for hydrating and nourishing your skin, you really feel the natural qualities of this hand balm. Price: £18.27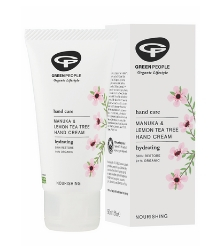 Blended with Manuka and Lemon tea tree oils, this cream helps to nourish and support natural healing of dry and irritated hands.
The cream has a great consistency, just the right amount of thickness to hydrate and soften dryness. It absorbs easily and quickly and has a lovely natural-smelling scent.
As it is one of Green People's hand creams it is 91% organic and uses natural ingredients such as manuka, tea tree extracts – which is great for antibacterial purposes – sweet orange, shea and extracts of olive.
Because of the tea tree it is great for sensitive skin and even helps cracked skin. 100% Vegan. Cruelty-free. Price: £12.50 (50ml).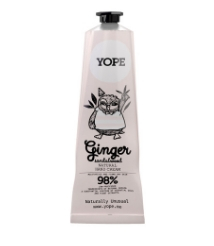 Yope's ginger and sandalwood cream is a lovely hydrating cream that smells like oriental spices. It is made with 98% natural ingredients and uses natural extracts of ginger and sandalwood.
The cream is quickly absorbed and really helps the skin's moisture levels.
The key ingredients include natural and organic plant oils such as, shea butter and vitamin E, argan oil, coconut oil and olive oil, all of which help strengthen and nourish the skin.
It has a good consistency and is not too thick and the tube is easy to use without struggling to get the cream out. Price: £10.93, available to buy on Amazon.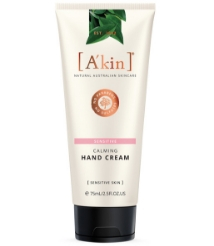 A'Kin calming hand cream is fragrance free and designed for sensitive skin. Infused with chamomile, provitamin B5 and jojoba, all of which help to moisturise hands and nails.
The cream is non greasy which is great especially if you work with your hands and you don't need to wait for a long time for it to dry.
Despite the lack of fragrance it is a good product which leaves your hands feeling fully moisturised. As said by reviewer and Healthista's own Olivia Hartland-Robbins, 'If you are looking for a sweet smelling hand cream then maybe this one isn't for you, but if you are looking for a hand cream that actually works and doesn't leave your hands all greasy then A'kin hand cream is perfect for you.'
If, however, you would prefer to have a sweet smelling hand cream you can also try A'kin's replenishing hand cream. Price: £12 (75ml)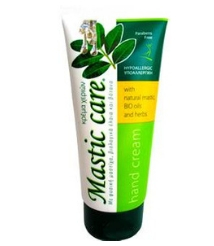 When I first heard of this cream I was quite intrigued. It is a hand cream made from tree resin which is meant to help aid cracked and sore hands.
Although it takes a little while for the cream to absorb into the skin, it is not greasy and the hands are left hydrated. It also has a lovely scent of chamomile and aloe vera.
According to Mastic Care 'Chios mastic gum (CMG) is a natural anti-microbial and antioxidant agent that has been used extensively in Mediterranean countries for hundreds of years, both as a dietary supplement and as a natural remedy for cracked and infected skin.
'The principle anti-inflammatory agent in mastic gum is tirucallol, which can help sooth inflamed skin with cracks and sores or eczema and also reduce swelling of the fingers.' Price: £9.95 (100ml)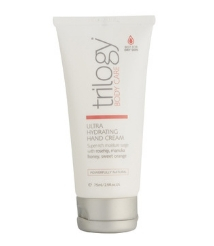 A splendidly rich cream which leaves your hands feeling soft the moment you put it on.
Despite its richness the cream itself is not overly heavy. It is fast absorbing meaning you don't have to wave your hands about waiting for it to dry.
Great for those with dry skin in need of some much longed-for moisture and hydration.
The cream is formulated with rosehip, manuka honey and sweet orange, there are even extracts of white tea. You can definitely pick up the hints of orange with subtle notes of the honey, and it is not overpowering at all.
Another aspect I like about this cream is the ingredients list; it actually tells what the ingredients are and you can see all the lovely natural elements in the cream. Price: £12.50 (75ml)
More Healthista Content:
7 skincare steps this beauty director swears by
This former model says taking adaptogens could change your life
How to relieve stress and anxiety with foot reflexology
WIN an overnight spa stay worth £279 by taking our 5-minute survey
Do you want to experience ultimate relaxation? To be in with a chance to win an overnight spa stay for two including treatments and meals, complete our five minute survey about how your gut health affects your relationships