Rethink your beauty routine for spring with these gorgeous spring beauty product picks from Healthista's beauty editor Annabel Meggeson

#1 The perfect one-stop oil

When she sold her first beauty company Elemental Herbology, Kristy Chimesa knew there was one ingredient she wanted to work with again: 'Sacha Inchi is an amazing oil that's grown ethically and sustainably in Peru, where it supports the local rainforest communities.'
It contains similar levels of Omega 3,6 and 9, she says, to those found in flaxseed and linseed – very high in other words – and Omegas, as we all know, are instrumental in supporting skin.
Chimesa sees Botanico Vida as the plant-derived alternative to the best-seller Bio-Oil. I've been using it body and face for a couple of weeks now, and my skin definitely feels softer.
The quality and texture are both great; it's easily absorbed, and with an £18.50 bottle lasting about a month (that's using it from forehead to feet every day), it feels like good value, too.
#2 A change of perfume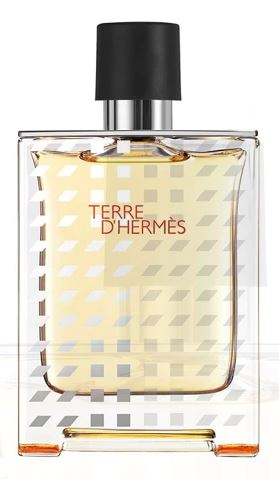 The new season is calling for new clothes (a denim mini skirt from Mother and Volley's Rainbow High Leaps, please) and a new perfume.
Terre D'Hermes has just launched in a cool new bottle (designed by the up and coming Liubov Edwards, whose designs are simple but emotive) and reminded me how much I love this men's scent.
It's fresh and energizing, but rich and rounded, too. I'll layer it over my beloved Cardamusc (also by Hermes) on days when I want a more sensuous, feminine take.
#3 A zingy shower crème

It takes a lot to coax me away from a bar of Dove soap (the original Beauty Cream Bar, to be specific), but occasionally when a good in-shower cleansing alternative comes along, I'll switch over for a while.
Dr Hauschka's new cream is fresh and zingy and leaves skin soft. If you're a shower gel/cream gal rather than bar of soap stalwart, this has plenty to recommend it: plant-derived formula, wonderful smell and good value (£12).
#4 A fresh take on an old favourite
The iconic oil has a new perfume for spring – and it's delicious. Huile P Florale still has the warmth and elegance of the beloved original, but the smell of flowers places it more firmly in sunshine/ holidays territory, which is doing wonders for my mood.
In my opinion sweetly scented dry oils like this one are made to be layered.  Layer it over your heftier body oil/ lotion for extra hydration Layer it under your perfume for extra hold. Layer it and layer it for increasing softness and warmth.
Or just use it on its own.
# 5 A stunning new candle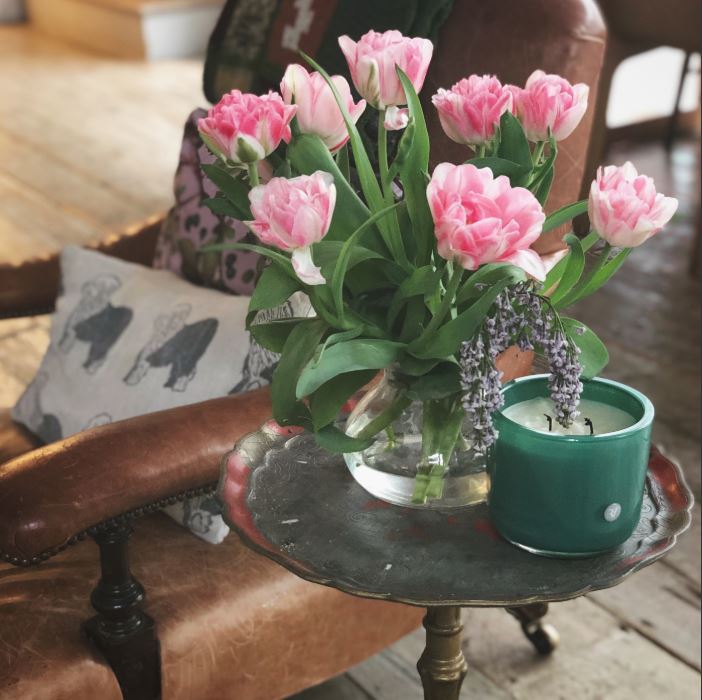 Everything about this candle is covetable. The sage-green glass votive, the smoky scent, the fact it was inspired by lost weekends with a lover.
It creatively combines notes of eucalyptus and ginger with cedar, rosewood and musk to provide a mellow, sophisticated burn that smells like log fires enticingly laced with a smudge of something sexy and sweet. Delicious.
#6 A skin warming palette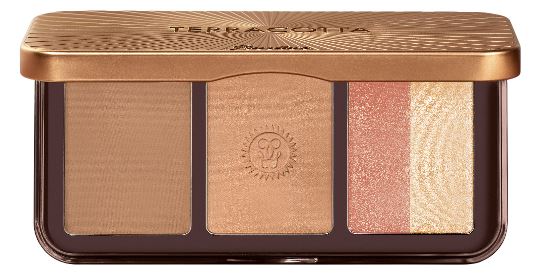 I've just run out of my Kevyn Aucoin The Celestial Bronzing Veil – a beloved product that lasted me three years (OK, seven, but I don't want you thinking I'm grubby). This has forced me into an emergency relationship with the first bronzer to come along.
Luckily, that happens to be Guerlain's new Terracotta Contour & Glow Palette. Guerlain's bronzers are reliably good and this palette has a few useful additions – notably, a highlighter and lo-shimmer pink, great for adding subtle (use sparingly) dimension and flush – making it a genuinely good one-stop for warm, holiday-looking skin.
#7 A sunscreen on stand-by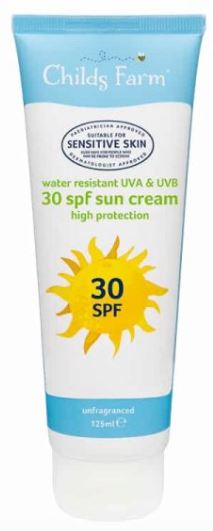 I really don't like wearing sunscreen, but that doesn't mean you shouldn't. As I DO like anything Childs Farm, I'm recommending their handy, not-too-greasy-at-all, high protection sunscreen.
The texture means it can be mixed with foundation or moisturizer – a more palatable way of wearing sunscreen sometimes – but it's not heavy or chalky when applied alone.
Other benefits: it has organic filters, is Vegan society approved and suitable for the most sensitive skins. I like the 50ml tube as it's handy and only seven quid.
#8 A lip balm with just the right amount of tint
I'm always in the market for a new lip balm and this one has the perfect nourishment:tint ratio. As a I rarely wear lipstick these days, it's nice to have something to bring a bit of colour to my lips, otherwise they tend to look a bit grey/blue (anyone else?).
#9 A gentle exfoliator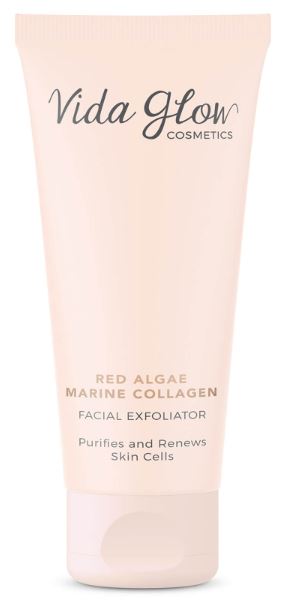 My inner cynic says: pppfff, you can exfoliate your face with a flannel. My inner beauty queen, says: it feels good to have a nice exfoliator on stand-by in the shower.
This one has nice packaging, a good texture and is gentle enough to use whenever you crave that scrubbed skin feeling (without having to worry that you're overdoing it).
Annabel Meggeson is the former beauty director of Red Magazine and Healthista's Beautista columnist.
Annabel's columns appear every Friday and feature honest, refreshing coverage of the best anti-ageing treatments, products worth their pricetag, beauty bargains that deliver results and seasonal trend updates. Don't miss it.
More Beautista content from Annabel:
What really works for teenage acne
The Botox and fillers rule book – 10 must-dos this beauty editor swears by
7 anti-ageing tips for beauty bad girls
Make-up tutorial – 4 steps to beautiful natural make-up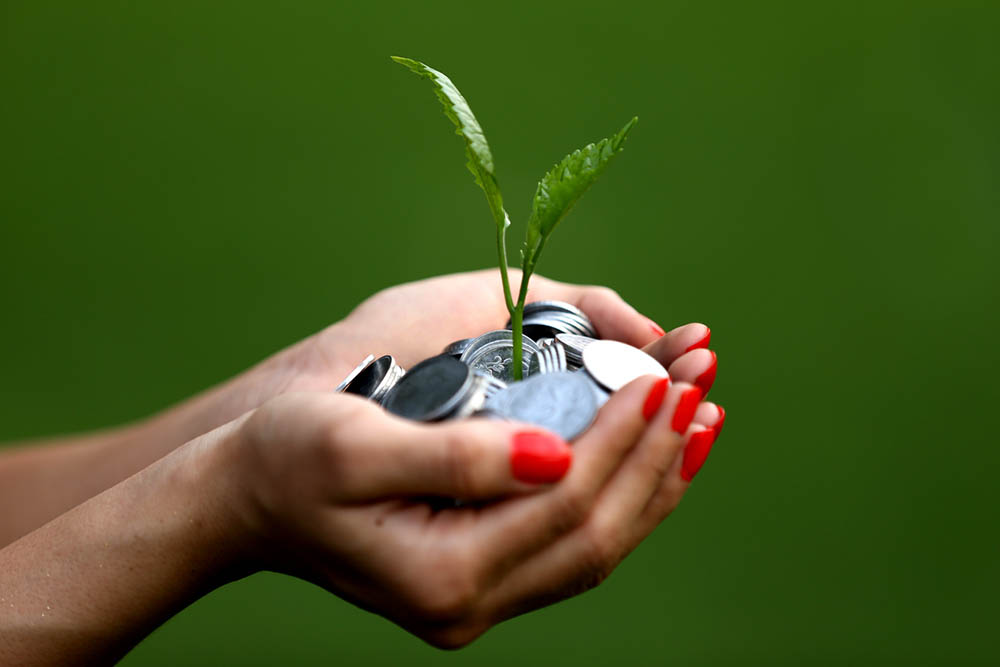 If you've always wanted to make money from your healthy passion, Healthista's upcoming Health To Wealth event is your chance to learn how to grow – or even just start – your side hustle into a business.
Healthista have teamed up with luxury hotel brand Pullman Hotels & Resorts to launch a new wellness entrepreneurship-focused initiative and event – Health To Wealth – to help budding start-ups bring their businesses to life.
The live event will see Healthista readers, consumers, influencers, media and businesspeople alike, come together to share and learn.
During the event, selected early-stage health businesses and ideas will be put to the test Dragon's  Den-style before a panel of industry experts including BBC Dragon – and Healthista investor – Touker Suleyman.
When: June 13th, 2019
Where: The Shaw Theatre, Pullman London St Pancras, 100-110 Euston Road, King's Cross, London, NW1 2AJ
Time: 6.00pm-9.30pm
Tickets: £15 from this link. Entry price includes a wellbeing goodie bag worth over £50.
On the night
Successful entrepreneurs from all areas of wellness including nutrition, fitness, and fashion will take part in a panel discussion focused on sharing their experience, tips and tricks for starting and growing a business in the wellness space.
This will be followed by a Dragon's Den-style format, inviting up-and-coming wellness entrepreneurs to pitch for support to further the success of their own businesses.
The Health To Wealth entrepreneur's panel includes: 
Touker Suleyman, BBC Dragon, multi-millionaire behind brands including Finery, Ghost and Hawes & Curtis and Healthista investor.
Emlyn Brown, Vice-President Well-Being, Luxury and Premium Brands at Accor Hotels.
Ashley Verma, founder of London's barre fitness studio DEFINE London.
Anna Magee, Healthista Editor and CEO and multi-award winning health journalist.
Charing the panel will be Anni Hood, co-founder and chief executive at Well Intelligence – a research, insights and market evidence platform aimed at helping wellbeing businesses grow.
Tickets to join the audience to learn from the successes and hurdles overcome by the panel of speakers are £15 per person and available to purchase from here.
More Healthista Content:
Do you have PCOS? This gynaecologist has help
This 10-minute meditation for depression will lift your mood fast
Mental health fixes – 13 women share what makes them happy
7 steps to growing a business when you're still working full time
Like this article? Sign up to our newsletter to get more articles like this delivered straight to your inbox.