Beauty expert Alice-Hart Davis, creator of The Tweakments Guide, explains exactly what fillers, Botox and Profhilo can do for you, in the first part of our Healthista exclusive Transformation Special

If you're new to the world of aesthetics, you might well be wondering: 'what are tweakments exactly and why should I be bothered about them?'
'Tweakments' are non-surgical cosmetic procedures that can be used to enhance the way you look. What sort of procedures? Well, Botox, fillers, skin peels and light-based treatments like laser and Intense Pulsed Light (IPL) all fall into this category and they can all make the face look that bit fresher and clearer.
But tweakments aren't just for the face. Our series includes several procedures which can be used on the body, too, like CoolSculpting, which targets small areas of stubborn fat that diet and exercise can't shift, and Cellfina, which is a new procedure for improving the appearance of cellulite.
What can tweakments do?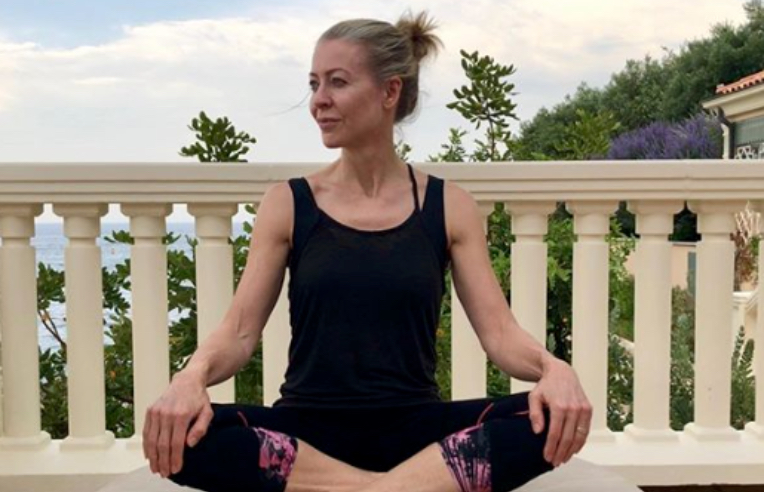 In a nutshell, tweakments can do much more than a beauty-salon treatment, but less than a surgical procedure.
Wrinkle-relaxing injections such as Botox can soften frown lines, but like most tweakments, its results are temporary. How long the results last varies from tweakment to tweakment.
Botox will last for around four months, depending on how much of the toxin has been injected (if you have a minimal amount, your muscles will regain their full range of movement within three months.  If you have a heavier dose, it will last for six months).
Fillers made from hyaluronic acid gel will last between six and 18 months, depending on the product used and how much of it is injected. Thicker injectable fillers that add structure to the cheekbones, jaw and chin will hang around for longer than more pliable types of filler used in the lips and under the eyes. Other types of filler, made from substances that stimulate the growth of collagen within the skin, will last for up to two years.
What do I know about tweakments?
I'm a journalist and I have been writing about – and trying out – tweakments for nearly 20 years. When I first began reporting on tweakments, I was in my late 30s, with three small children and a full-time job.
I looked as tired as I felt – so yes, I was hugely curious about what these new procedures could do from a personal as well as a professional point of view.  I'm as vain as the next woman, if not a good deal vainer.
What have I learned?
So over the years I have learned the theory behind all the various tweakments from the doctors, nurses, dermatologists, surgeons and dentists who carry them out, and from the brands behind the devices and products used in the procedures.
And, through trying out so many different tweakments of one sort or another with different practitioners, I have become what you might call an 'expert patient' who knows what it is like to have the various procedures done, which ones are more painful than others, and what sort of results you can expect.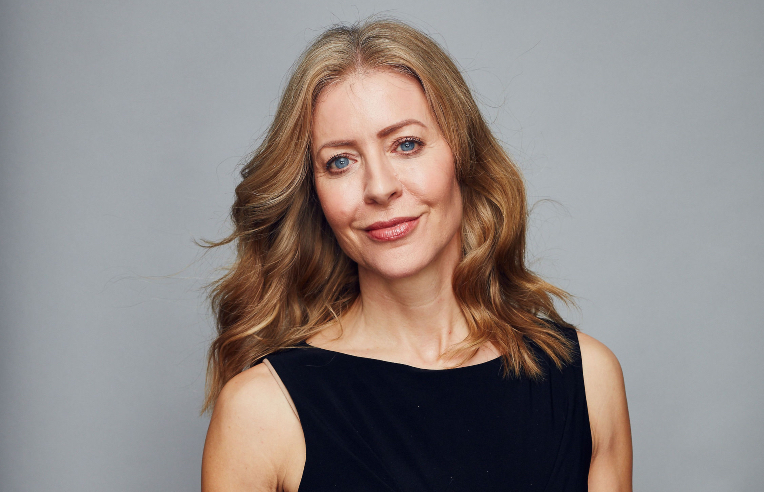 Why have I written a whole book about tweakments?
Over the years, I've seen people's attitudes towards these procedures change. Ten years ago, very few people would talk openly about tweakments, let alone admit to having tried them, but now that stigma is fading fast.
In my job as a beauty writer, I've always been deluged with questions, and it was when the most commonly asked questions changed from 'What's the best face cream' to 'Would Botox work for me, and who should I see?' that I thought the world might be ready for a book about tweakments.
Yet even though people are now more openly curious about tweakments, most people are also very confused by what the various procedures are and which ones did what.
If you're bothered by dark hollows under your eyes, or pigmentation marks, or jowls, what can you do? Which treatments might work best for you? That is what I've set out to explain in my book, The Tweakments Guide: Fresher Face
along with reviews of all the tweakments I've tried over the years.
Why have tweakments become so popular?
There are several reasons why tweakments suddenly seem to be having a surge in popularity:
They more widely available They're no longer seen as something only for the rich and the famous who have access to Harley Street's finest. There are well-qualified, well-experienced practitioners offering tweakments all over the country.
Tweakments used to be synonymous with anti-ageing procedures, now they're increasingly used for facial enhancement – for balancing asymmetric features, for strengthening a weak jawline, or for giving a face better-defined contours.
The stigma has fallen right away, especially in some parts of the country
Younger people are loving them Also, tweakments are appealing to a whole new demographic. While it's still true that anyone over 40 tends to be very cautious about trying tweakments, the 35-and-under age group have no such reluctance. They know these procedures are available, and they want to see what they can do.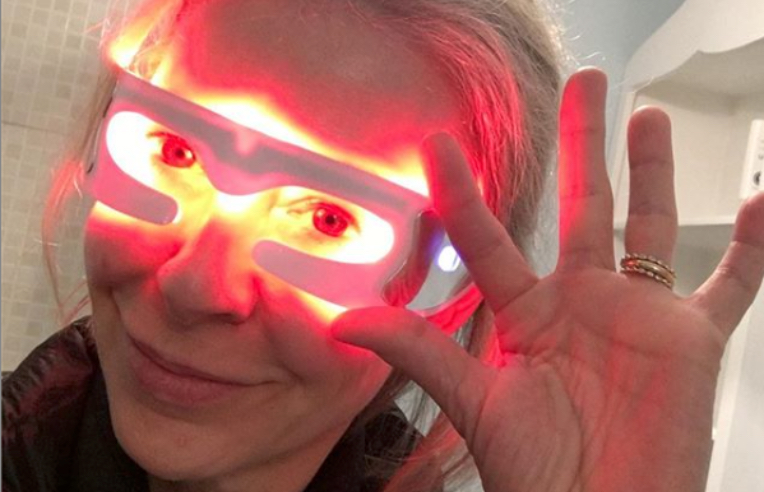 How much do tweakments cost?
That very much depends on what you are having done. A session of LED light therapy (pain free; very effective if you do enough of it) will cost from £35.
Botox costs from £150, depending on how much you are having done, and fillers, from £350, again depending on how much of the product is being used.
Skin tightening treatments such as Thermage, which uses radiofrequency energy or Ultherapy, which uses ultrasound energy, cost from £1,500.
How do you find a good practitioner?
This is the question I get asked most often. Because the aesthetic industry in the UK is alarmingly under-regulated, it is vital that you do your homework thoroughly and find someone who is medically qualified, with extensive training in aesthetics procedures, years of experience in delivering these tweakments plus, preferably, an artist's eye when it comes to faces.
If you can get a recommendation from a friend who has had good treatment, you're all set. If not, you can visit  thetweakmentsguide.com where I have a curated list of hand-picked practitioners around the country, all of whom I would be happy to be treated by myself.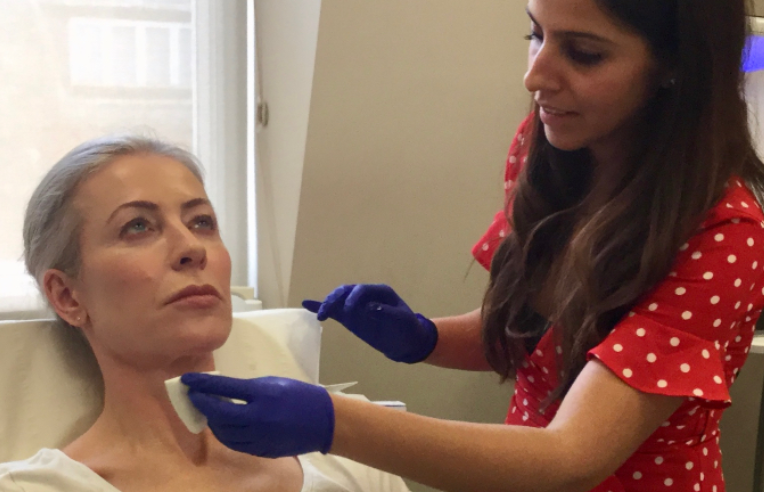 Who are the doctors featured in the Healthista Transformation Special?
I have invited a selection of the best cosmetic practitioners from around the UK to discuss the tweakments that they use most – because they deliver brilliant results – for the new Healthista Transformation Special.
This is a series of 11 videos in which I interview a top doctor about a particular 'tweakment'. Each video will also feature real-life case study pictures showing the results of the treatment.
Fat Freezing with CoolSculpting In the first of the series, I speak to Dr Tracy Mountford about exactly what happens during a CoolSculpting, the innovative fat freezing treatment for inch loss, as we feature before and after pictures of the results.  Read about how fat freezing transformed one woman's body here.
In coming weeks we will feature the following:
Moisture jabs aka Profhilo Dr Vicky Dondos of Medicetics will be talking about Profhilo, the injectable 'moisture jabs' that rehydrate and regenerate the skin, and how the way practitioners use Botox has changed over the years
Lips and jawline Dr Emma Ravichandran will be talking about why she and her patients love Belotero Lips for creating a soft and natural-looking pout. We also chat about treatments for the jawline and how popular these are becoming, and how she uses an injectable filler called Radiesse to re-define the jaw and help hide the first signs of jowls.
Ultrasound lifting and tightening Dr Tracy Mountford of the Cosmetic Skin Clinic is talking about how the high-intensity focused ultrasound waves in the Ultherapy device lift and tighten the face, and also about the way CoolSculpting can be used to freeze away pockets of fat that are resistant to diet and exercise.
Platelet Rich Plasma Treatment (PRP) Dr Kambiz Golchin explains the skin-rejuvenating benefits of platelet-rich plasma treatment (PRP) – yes, that's the one that starts by extracting a vial of your own blood from a vein in your arm –  and discusses why his 'Knightsbridge lift' treatment with facial fillers concentrates on improving the outline and contours of the face before he will contemplate adding volume to the lips or cheeks.
Lip fillers and pelvic floor Dr Rita Rakus, who for over 20 years has been known as 'the London Lip Queen' let us in on the secret of how she uses dermal fillers to create beautiful lips which look fabulous rather than obvious. She also, as the global ambassador for Emsculpt, talks about the innovative Emsella chair and how it can work wonders for building strength into a weak pelvic floor – just by sitting on it for 30 minutes at a time.
New cellulite innovations. And what about the perennial nuisance of cellulite? Dr Tiago Guimares is one of the few cosmetic surgeons in the country trained in a new tweakment called Cellfina, which can give remarkable results on persistent cellulite and, excitingly, these results have been shown to last for years.
Check Healthista.com every Tuesday morning for a new Tweakment Guide video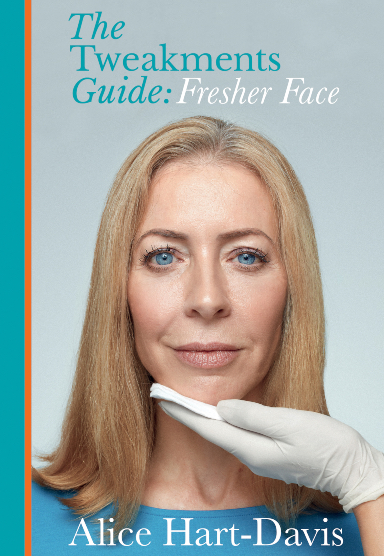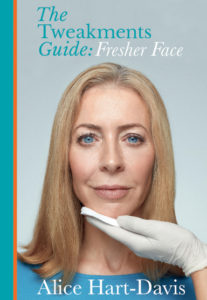 Alice Hart-Davis is an award-winning beauty journalist and author of The Tweakments Guide: Fresher Face
. For nearly 20 years she has been reporting on the aesthetic cosmetic pocedures known as 'tweakments' and has trialled countless procedures.
She attends aesthetics conferences around the world catching up with the doctors, surgeons, dentists, nurses and the companies behind the technology in this fast-expanding field, the better to understand the tweakments on offer.
Alice lives in London, a short bicycle ride from Harley Street, with her husband and a lively Jack Russell terrier. Her three young adult children don't have much interest in tweakments, but accept that these are something she does for work (and, possibly, for reasons of vanity…) In case you're wondering how old she is, she's 56.
Related Healthista Content:
The ONE anti-ageing secret this 58 year old science writer swears by (yes, she is 58!)
Could a £79 anti-ageing serum REALLY change this woman's skin?
11 diet and fitness rules Jennifer Lopez lives by
Could a collagen drink REALLY make you look younger?
Like this article? Sign up to our newsletter to get more articles like this delivered straight to your inbox.