Alexa Herbert tried a fat freezing CoolSculpting treatment at The Cosmetic Skin Clinic and, beauty expert Alice Hart-Davis quizzes Dr Tracy Mountford about the treatment as part of Healthista's new Transformation Special series every Tuesday 
I'm not exactly what you'd call overweight.  I'm 54 now and I've always been slim.  I'm 5ft 9' and I weigh just under 9st, but I'd always had these little pockets of fat around my hips that really annoyed me – those little stubborn areas of fat at the top of my jeans or where you can feel a bulge when you're wearing a thin top or tight T-shirt. I suppose you'd call them love handles.
I have a good diet and exercise regularly, so I didn't think any more sessions at the gym were really going to fix it and to be honest I didn't really want to lose weight.
I'm getting married in September and that was the reason for trying this treatment.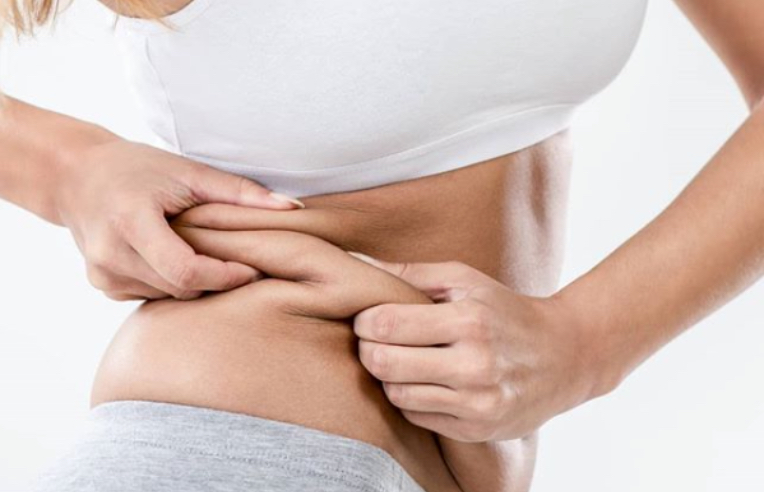 Tackling love hand handles with fat freezing
I first heard about CoolSculpting at the Cosmetic Skin Clinic, where I'd been going for several years for skin treatments like muscle relaxants and fillers. I'd always been happy with their treatments so I decided to find out more and went for a consultation.
CoolSculpting is an FDA approved treatment which gets rid of fat permanently, by freezing it. I don't think It's ideally meant for people who need to lose significant amounts of weight, but it is great for those small stubborn areas that don't seem to respond to diet and exercise.
At first, The Cosmetic Skin Clinic's CoolSculpting practitioner, Ria Murch, assessed whether I was an ideal candidate or not, as I was reasonably slim. On assessment we decided to go ahead as they had previous patients similar to me that they had achieved great results for this area. I was all in, as nothing else had worked up until that point and I think even Ria was impressed with the amazing results I had. (see above).
I wouldn't say it's uncomfortable, it's just a strange sensation.
Fat freezing – exactly what happens in a session of CoolSculpting?
When you go for your treatment, you are appraised by the practitioner by looking at all angles of your body – by turning you around on a specifically designed wheel with a mirror behind so they can see you from every angle. (At this stage they also take your before pictures) Once the actual area of the treatment is identified they then draw around a stencil which is the applicator shape of the applicator they are going to use. .
My practitioner was very professional and knowledgeable, answering any questions I had. Next, she placed protective gel pads over the area being treated to protect the skin. That made me jump because they're really cold and wet. The applicator then sucks in the area to be treated and is anchored by strapping so you can lie down comfortably during the treatment.
When the actual machine goes on, it's quite strange, you get this tingling feeling and then it feels numb, but that's your fat cells freezing. I wouldn't say it's uncomfortable, it's just a strange sensation.
When everything numbs up and settles down, you can relax for half an hour and watch TV or look at your iPad or phone or whatever you want to do. When the freezing part has finished the machine beeps and they take the applicator cup off.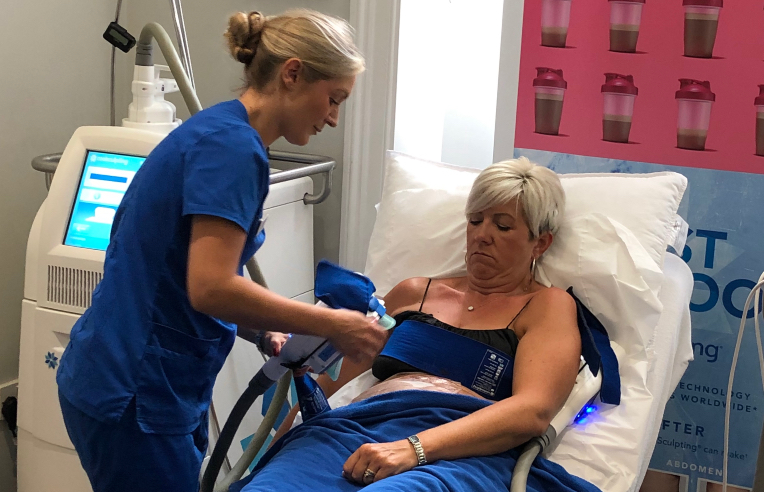 The frozen fat
It's quite weird when they take the applicator cup off where the fat has frozen, its very cold to the touch.
Then they massage the area for about 2 minutes quite rigorously to break down the frozen fat cells. That's the worst bit of the whole treatment, because it's quite tender, but this sensation only lasts a few moments.
After fat freezing
It's a little bit tender for the first day or so, but there's was no bruising, just a little bit of swelling and a little bit of tenderness for about 24hrs.
I'd say you're more aware of the area for up to a couple of weeks. If you pressed hard on it, you'd think 'did I do something there?'  But it's not uncomfortable at all, at least it wasn't for me.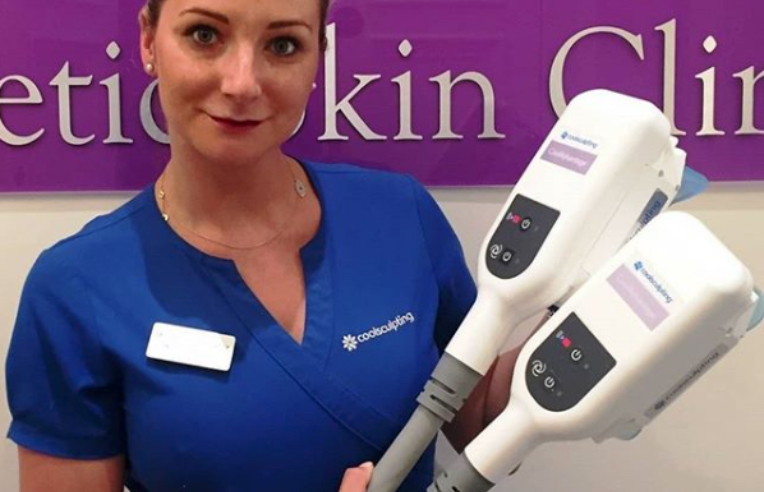 The results
If I hadn't had the treatment myself, I wouldn't believe it. I'm a really fast responder apparently and results you can see in the photos here are from two cycles of treatment, which cost £1600.
But since those were taken I've been back for several more rounds of treatments and targeted other areas, I've even done my bingo wings.
Overall, I'd say I've lost a dress size. If I hadn't had it done myself, I wouldn't believe it. The results are really impressive, my shape has completely changed.
I feel really, really slim. I was trying on bikinis yesterday because we're off on holiday on Sunday  and I feel that I look great in a bikini now, which is not something I would have said before the treatment – certainly not in the last 2-3 years.
this isn't a weight loss treatment, but it is a really big incentive to stay in shape
The other thing, that's really noticeable, is the way my clothes fit now. There was  this whole section of clothes I'd shoved to the back of the wardrobe, that were that little bit too tight for me, to the point where I was thinking: 'I'll have to get rid of those.' I'd stuck them away, just in case. And  now those clothes are actually quite loose on me now.
It was a lot to spend, but that's actually helped me stay motivated at the gym.  The cost of the treatment is a big incentive to stay in shape and stick with my gym programme. Whereas before the CoolSculpting, I might have thought: 'Oh I've put on three pounds but it doesn't really matter because my clothes still fit.'
Now, if that happens, I immediately step it up at the gym and cut back on the carbs, as I wouldn't want to waste all that effort I've spent on the treatment.
I know that CoolSculpting would have worked on its own but combined with going back to the gym – which is something I did after these photos were taken – the results have been brilliant, I think. Sorry I sound like I'm eulogising, but I've just been so impressed with it.
A lot of my friends tell me how good I look now, but it was never about what other people thought of me, it was about making a tweak that would help me feel better myself.
People have said things like, 'Wow you look amazing you know' and that sort of thing and though I couldn't recommend it highly enough, sadly for them, I haven't told anyone I've done it, I've kept it to myself.
Fat freezing CoolSculpting costs from: £800, at The Cosmetic Skin Clinic who also offer special package fees if multiple areas are being treated.
You can find out more about CoolSculpting and other non-surgical cosmetic 'tweakments' in The Tweakments Guide by Alice Hart-Davis.
Picture & Treatment credit: Treatment performed by The Cosmetic Skin Clinic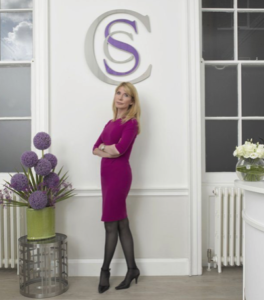 The Cosmetic Skin Clinic is a leading, independent, multi-award winning medical aesthetic clinic in the UK and Europe. Dr Tracy Mountford MBBS MBCAM is their founder and Medical Director and has over 28 years' experience as a cosmetic doctor.
They offer the latest innovative non-surgical treatments for face and body to treat both men and women.
They specialise in soft, subtle, natural facial rejuvenation and body contouring procedures, including fat loss treatments, to re-contour and redefine the body.
They also only offer gold standard non-surgical fillers and premium medical devices to ensure the very highest levels of safety and efficacy for their patients.
More Healthista Content:
BDSM curious? This professional dominatrix explains the truth behind her job
From exhaustion to muscle aches – 9 supplements to help you recover from exercise faster
The healthy and delicious Spanish food restaurant you can't miss this summer
This kettlebell workout for glutes will give you serious burn in 20 minutes
Like this article? Sign up to our newsletter to get more articles like this delivered straight to your inbox.