What are the hottest health trends for next year? Healthista's annual Wellness Trends report is out for 2020, in association with Pullman London St Pancras Hotel – and it's very, very exciting
The last decade has been the wellness trends revolution – that's more of us than ever becoming conscious of our health and wellbeing, our diets and lifestyle choices.
But in 2020 we predict a year of wellness infiltration, in which health and fitness will become more and more entrenched in our everyday lives, influencing our everyday lives in more ways than ever before.
On Monday this week Pullman Hotels & Resorts and Healthista hosted the second annual Pullman Prescribes Wellness Trends Event, an exclusive breakfast at its London St Pancras hotel, to announce the key wellness trends for 2020.
2020 will be the year of wellness infiltration in which living wellness becomes an everyday choice
All trends for 2020 shared the common theme of wellness infiltration, as the wellness industry becomes increasingly entrenched in our everyday lives, influencing our choices in more ways than ever before.
Our  daily coffees will be infused with CBD, collagen, broccoli and beet juice (not joking).  Even our toothbrushes will get a wellness makeover when the new Burst subscription-only toothbrush hits the scene in April 2020.  This thing of beauty comes in white, black and rose gold (pictured) and its bristles are infused with charcoal nanoparticles (hashtag #brushburst for what they're saying about it in the US).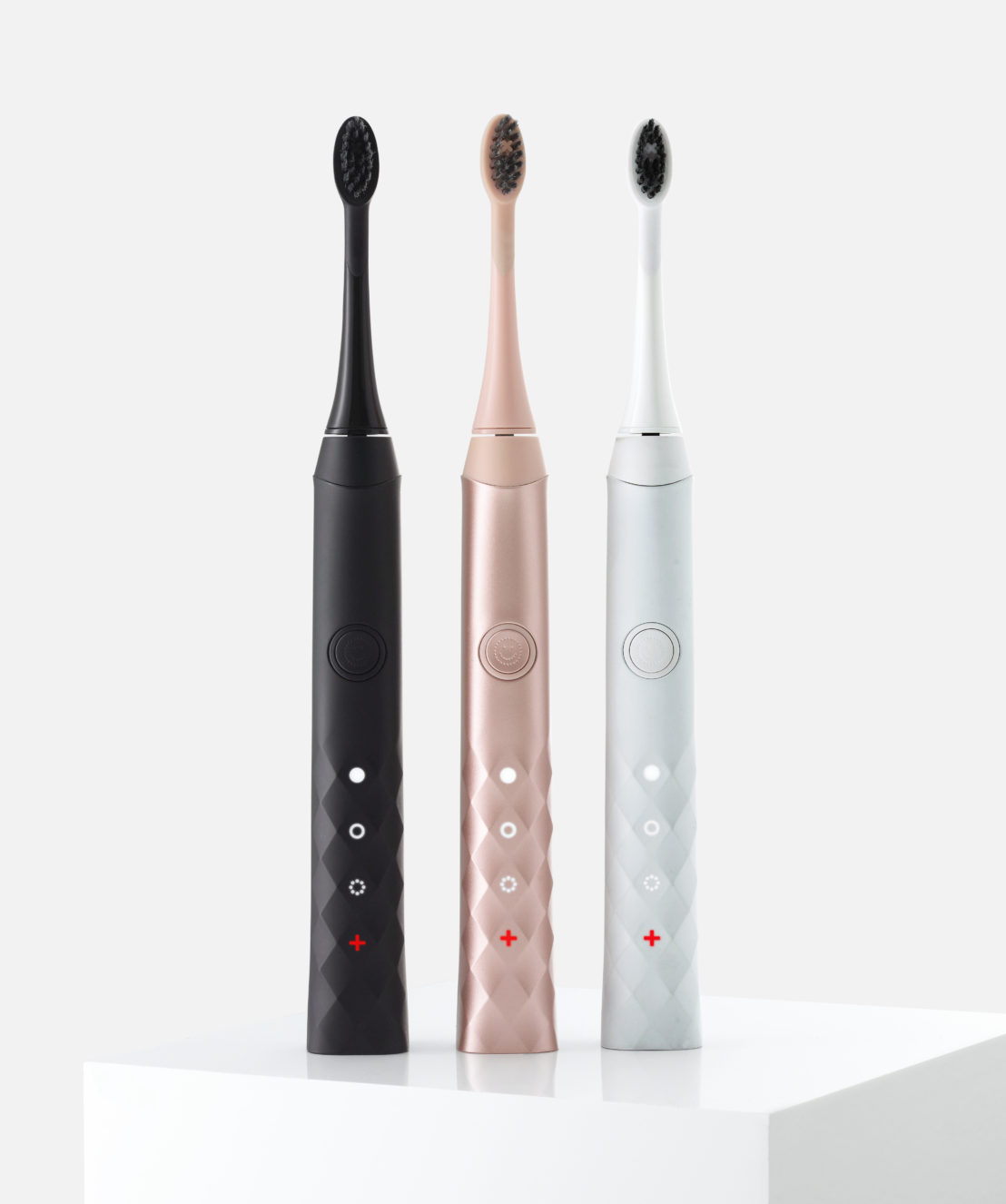 The wellness trends talk is the latest showcase from the brand's fitness initiative, 'Pullman Prescribes', which demonstrates the company's commitment to wellbeing to inspire a healthier generation of travellers.
Aldina Duarte Ramos, Global Director of Wellbeing, Luxury Brands for Accor commented; 'For several years, Accor has been a leader in ensuring that travellers' wellness needs are incorporated into their travel and lifestyles.
'As a brand, Pullman is focused on offering hyper-connected travellers an experience that combines efficiency and personal wellbeing.
'Science proves that 85% or our DNA is driven by our lifestyle and our environment. Our programmes offer guests the possibility of maintaining and building healthy habits while travelling.'
Pullman's Wellness Trends is an annual report addressing the key topics of the fitness, health and wellbeing industry.
The trend report is the latest in a series of wellness-focused initiatives from Pullman Hotels & Resorts,  showcasing the brand's commitment to wellbeing to inspire a healthier generation of travellers.
Pullman's wellbeing programme, developed in collaboration with wellness coach Sarah Hoey, focuses on four wellness pillars; Food, Spa Sport and Sleep.
Programming includes the Active Breakfast, a series of 7-minute videos available on youtube, and a range of hotel specific work-outs, spa and sleep treatments, menus and retreats.
Welcome to Wellness Trends 2020 with Pullman Hotels and Healthista.com.
Wellness Trend #1: Higher healing
In 2020 we will be changing our state of mind with wellness-focused mind-changing rituals and products and most excitingly, the wearable will actually become a mind altering substance, albeit a drug-free one.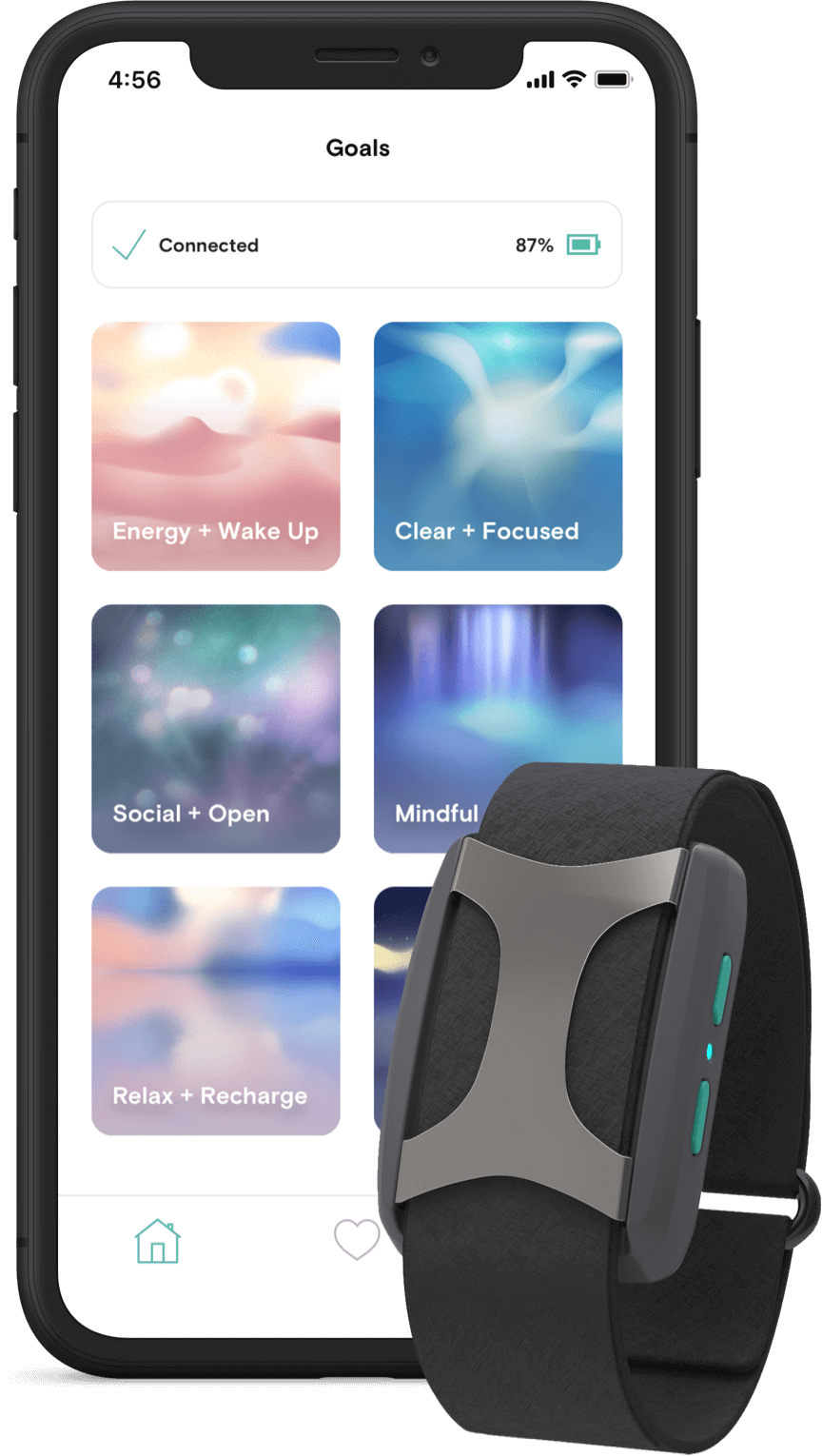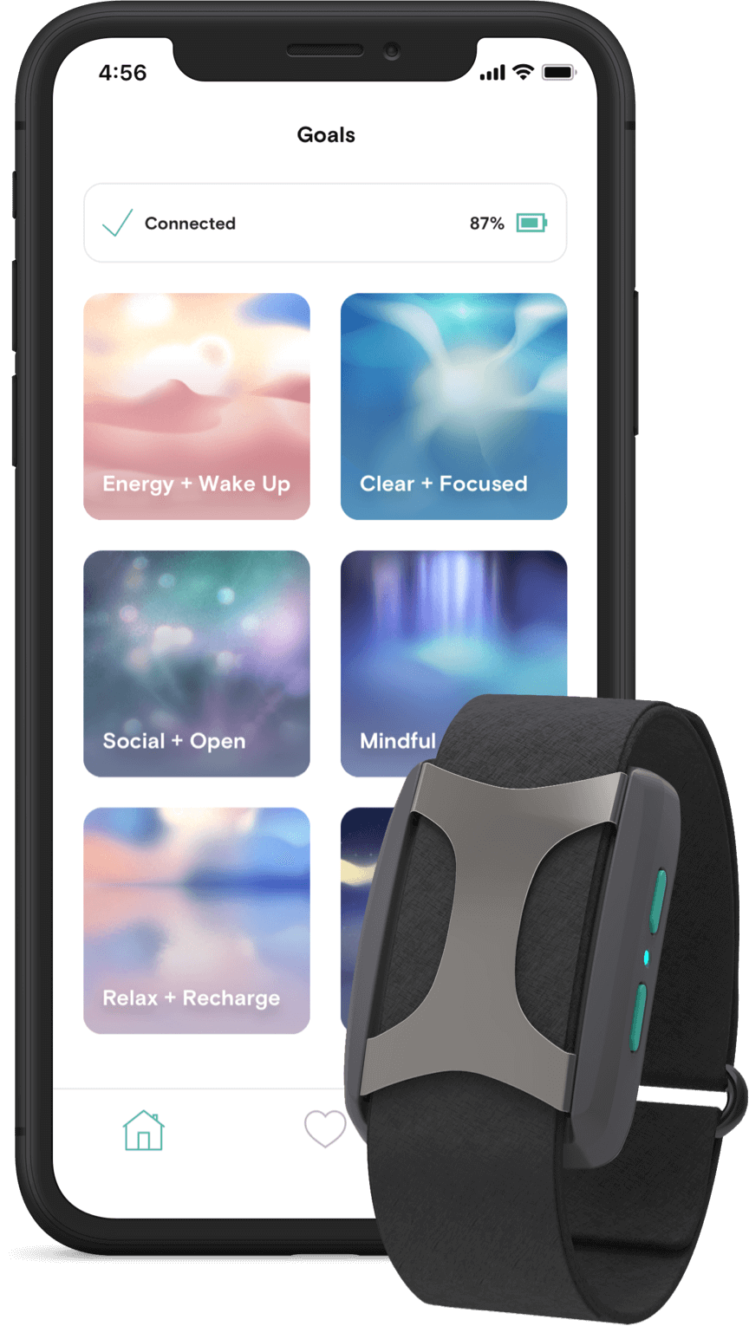 In clinical research the use of psychedelic medicine for therapeutic purposes has been growing over the last two years, with dedicated research departments at University College London and Cambridge University studying how the use of psychedelic medicines can help treat treatment-resistant mental illness.
But the latest super-tech of 2020 will bring together cutting-edge research into psychedelic medicine and wearable technology.
Pullman's Wellness Trends 2020 speaker, Dr David Rabin, the US based neuroscientist and psychiatrist, is currently undertaking the world's biggest study into psychedelic medicines and mental health.
Dr Rabin is also the co-inventor of the Apollo technology, a new wearable device and mobile app that is completely non-invasive, but uses AI to deliver frequencies of vibration that are scientifically-validated to improve cognitive performance and recovery from stress; helping, without the use of any medication, to reduce stress.
'Apollo works by activating touch receptors in the skin, which are perceived as safety signals by the brain, and it is the first and only wearable technology to reliably improve heart rate variability,' said Dr Rabin.
'Apollo also facilitates access to meditative or mindful states and has been tested on expert meditators like yogis and monks that have said it helped them access deep meditative states faster,' he continued.
Its hardware and software system is built to FDA regulatory requirements and is now available for pre-order to the general public at Apolloneuro.com.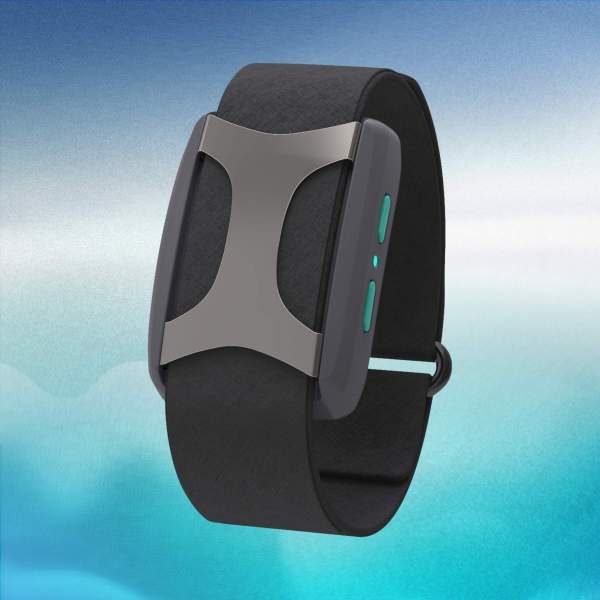 This trend has been brewing for some time.
We've been seeing a growth in fitness classes that incorporate holotropic breathwork; which is breathwork that changes your mindset. Meanwhile the CBD explosion continues with the drug-free cannabis derivative being added to everything from water to coffee, face masks to energy bars.
Then there is the growth of ASMR (Autonomous Sensory Media Response), the ground-up YouTube trend that uses repetitive sounds to create calm and quell anxiety – think people chewing or whispering to create what advocates call 'brain tingles'.
ASMR YouTuber Emma Smith launched the world's first mainstream book on the subject, Unwind your Mind, in September 2019.
Wellness trends #2: Year of the Plantivore
Move over vegans – 2020 is the year we'll be welcoming Plantivores to the scene, as the new breed of meat alternatives continues to perfect itself and more of us become conscious plant-based carnivores.
The new Plantivore will embrace eating less or no meat or dairy for the planet, but won't need to give up his or her beloved meat rituals such as BBQs, bangers, burgers and fish 'n' chips. They will simply eat them in plant-based forms.
UK-based Moving Mountains, makers of 2019's bleeding burger, have just launched their plant-based banger which looks and sizzles like real pork sausage.
It contains pea, wheat, soy and algae protein and is even fortified with vitamin B12. It will be in selected restaurants by December 2019.
Beyond Meat continues to innovate in this area, while Good Catch does the same thing but with tuna, made from legumes.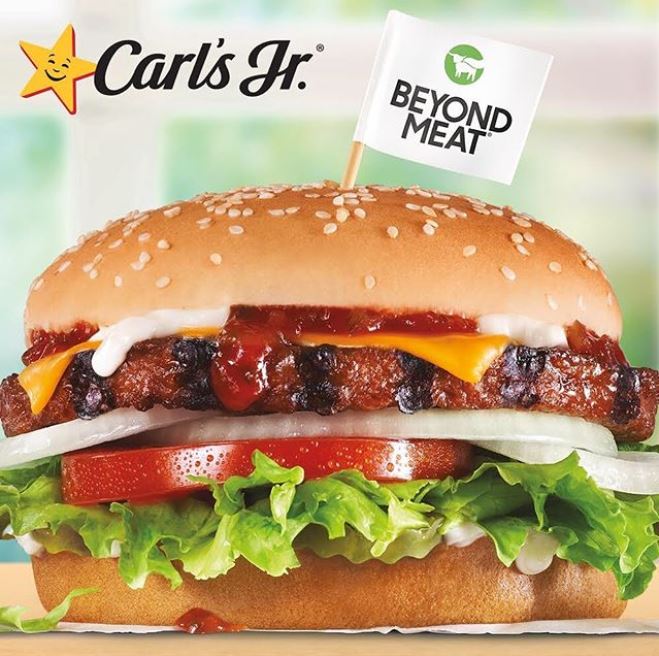 In the US, Nestle has launched their Awesome Burger, a plant-based burger through their Sweet Earth brand.
Lewis Hamilton co-founded plant-based restaurant Neat Burger (opened September 2019) which partnered with Beyond Meat to create the meatiest non-meat taste possible.
Neat's Michelin-starred head chef Douglas Santi, speaking exclusively to Pullman/Healthista for the annual Wellness Trends, said: 'Developing the Neat concept was an exciting challenge, as a burger has such a particular flavour profile.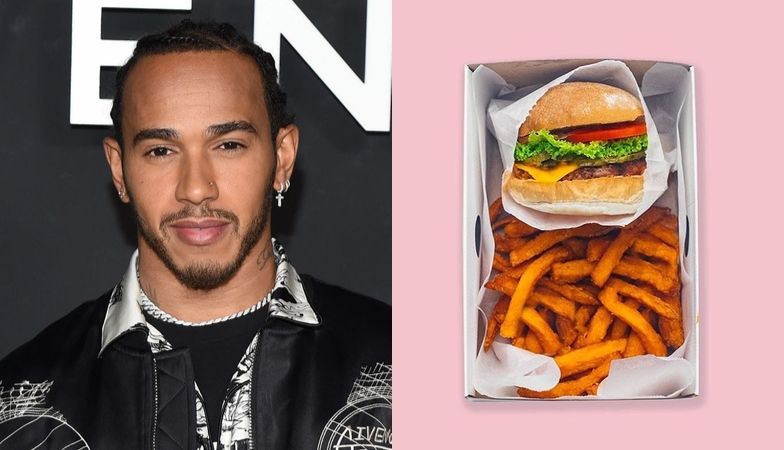 'My ultimate goal is for people to enjoy food, but the fact that as a global community we have a responsibility to address climate change was important too and this is one small step to contributing to this cause'.
What's more, in 2020 veganism will become a choice not only for health and the planet, but for performance too.
September 2019 saw the launch of the massive documentary Game Changers (see trailer below) in which athletes such as Arnold Schwarzenegger and Lewis Hamilton spoke about how a plant-based diet transformed them into powerhouses of strength and energy.
Wellness Trends #3: Exercise and diet as medicine
In the US we're seeing fitness centres doubling as medical centres or offering chiropractic and holistic care such as acupuncture and massage.
SculptU in Houston offer 'medical fitness training' and use physical therapy to tackle injuries and other areas of body pain as well as nutrition.
exercise remains a powerful tool, underused and under prescribed in clinical medicine
Sport is associated with improved outcomes for Parkinson's patients. Boxing gym BXR London is now doing a programme with Parkinson's patients to reduce symptoms.
Meanwhile, Ten, the London Pilates, personal training and physiotherapy studio have teamed up with Dr Nicholas Panay, the UK's foremost endocrinologist, founder of The Hormone Health Clinic and chair of the British Menopause Society, to launch a bespoke service in which exercise and physiotherapy programmes are individually tailored to the specific needs of women going through menopause.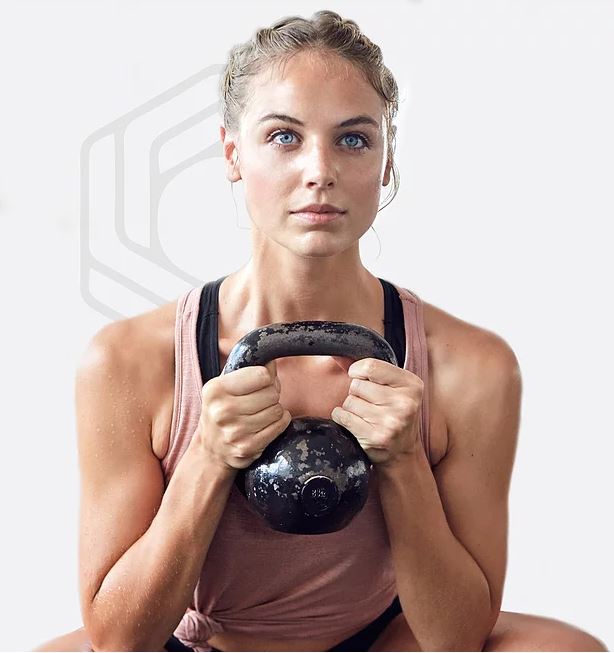 'Despite an increasingly prescriptive practice in medicine, exercise continues to hold its own,' says Dr. Tamer Rezk, a contributor to Pullman's Wellness Trends 2020.
Rezk is an academic nephrologist with a special interest in cardiac physiology and body composition and he recently founded Phycore, a new London clinic claiming to be redefining health through medically-led fitness programmes.
'Whether it's HIT training for patients undergoing cardiac rehab or yoga for dementia in the elderly, exercise remains a powerful tool, underused and under prescribed in clinical medicine,' he says.
Wellness Trends #4: The human upgrade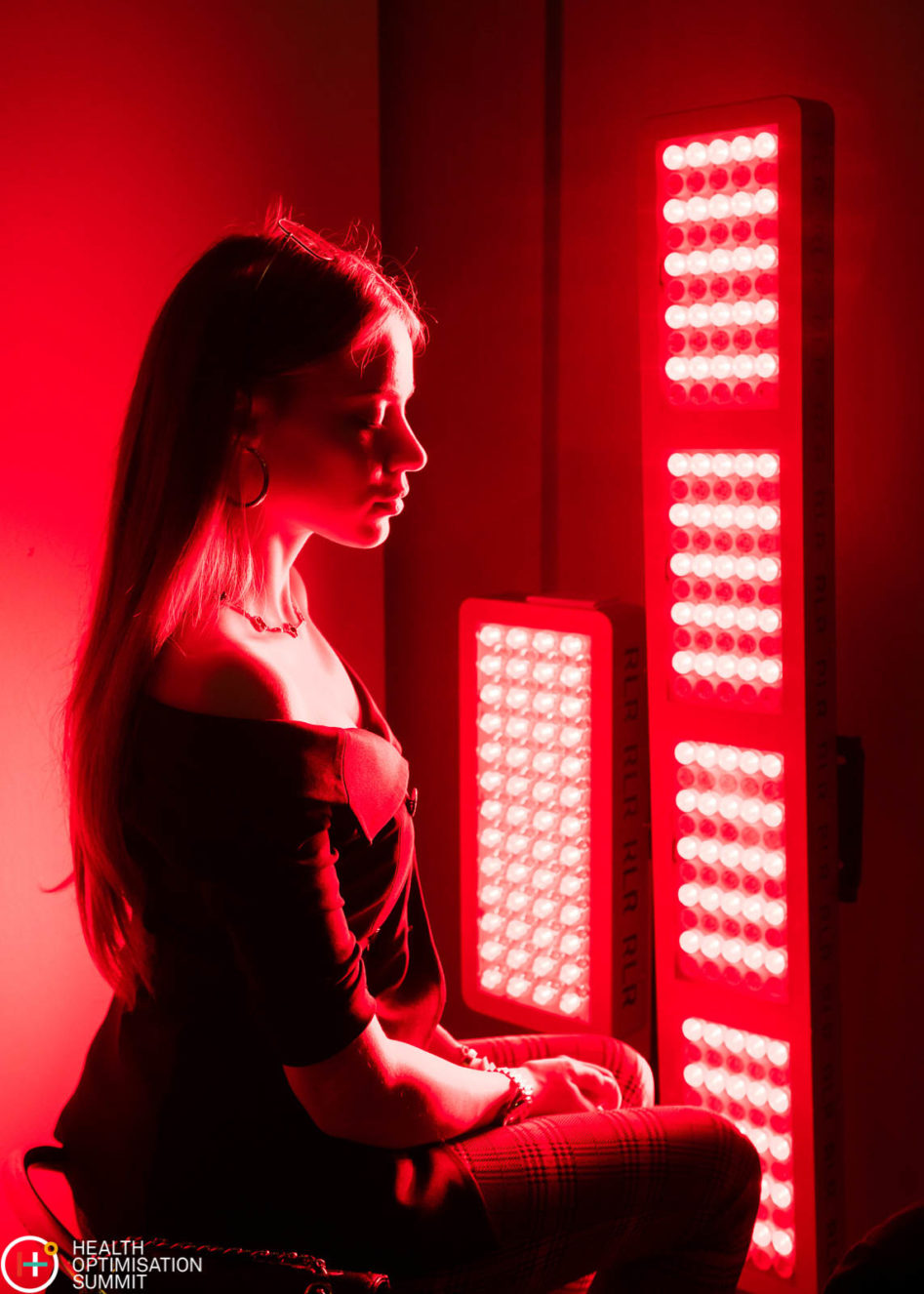 In 2020, we'll follow in the footsteps of Silicone Valley tech millionaires to move from the transformation craze of the last two years to the self-upgrade, where not only our outsides, but our insides are also transformed.
This year's sell-out launch of London's first Health Optimisation Summit brought US leaders in this trend under one roof in Olympia in September. Its success has led to a confirmed second year in 2020, reinforcing the validity and need of this topic in our modern lives.
Building on the now ingrained self-quantification trend, which uses data to track as much of our bodies as possible, and the use of science and tech to alter our biology (often referred to as 'biohacking'), this trend goes beyond the 23andme effect.
Instead, it pulls together data gained from not only from blood chemistry and genetics, but also hormone testing, gut microbiome testing, physiological tests and from our wearables. With this data now becoming more widely available, biohacking is now accessible on a mass scale like never before.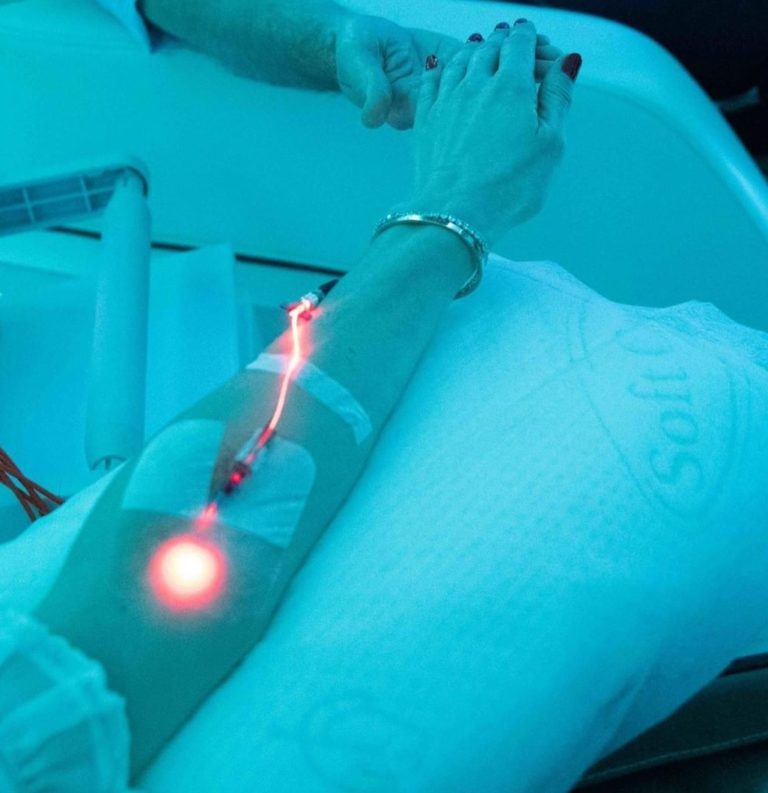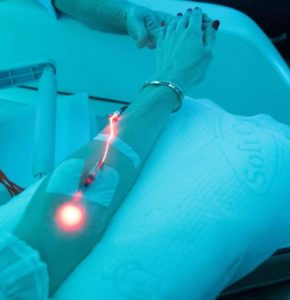 'With a massive growth in our understanding of the human genome, cheaper and rapid sequencing of DNA has paved the way for new trends in wellness, such as biohacking,' says Dr. Rezk.
'Aimed at optimisation and driven by the tech generation, the new biohacking trend aims to create a 'human upgrade' through the marriage between current understanding of genetics and tailored approaches, to improve physical and mental performance.'
Companies like Rezk's own clinic, Phycore as well as the brand new Bellecell, calling itself the UK's first biohacking clinic, Viavi and Wellcode now deliver sophisticated coaching programmes to create change that in itself is also measurable.
Wellness Trends #5: Cortisol conscious workouts
Workouts are becoming more cortisol conscious – dealing with not only weight loss and cardio, but first and foremost with addressing our stress.
In elite sport, savvy coaches have prioritised the mental health of athletes as much as the physical for decades, and now that is filtering into the mainstream.
ROWBOTS is a new gym calling itself Britain's first mental health workout. It has been co-created by football player Gareth Bale, former Olympic rower Ben Tipney (speaking at Pullman's Wellness Trends 2020 event in London) and creator of Your Mental Health Workout, psychotherapist Zoe Aston (also an event speaker, Instagram: @yourmentalhealthworkout).
Aston says: 'The research behind the ROWBOTS workout brings together major fields of psychological data, information we already have about the brain's reward systems, serotonin, adrenaline and endorphins, plus the more recent research on neuroplasticity and epigenetics.
'When I combined this research I found that it might be possible to target the mind during a ROWBOTS workout in a biochemical space and time that allows for assimilation of new information, creating healthier internal belief systems and promoting sustainable self-care habits, rather than simple cognitive learning and fleeting change.'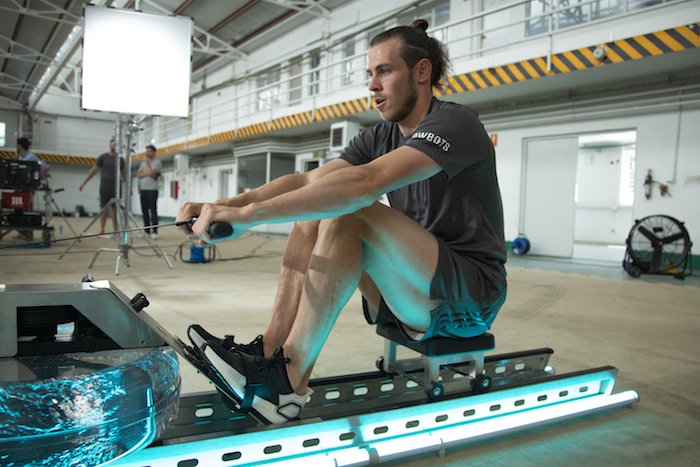 Moreover, dance rituals, and martial arts as well as boxing workouts will take centre stage as much for their empowering, stress relieving qualities as for their fitness boosting benefits.
In fact, boxing is seeing a surge in popularity, with two new gyms for boxing purists launched in London in September 2019 alone – 12×3 gym and The Secret Boxing Gym (and Rathbone Boxing Club having launch in June).
Meanwhile, men's mental health charity Humen recently partnered with Barry's Bootcamp to deliver a HIIT class and 'gym for the mind' which included stories from inspiring men, feeding into our other 2020 trend, Male Mental Health (see below).
Project 42 is a not-for-profit gym in Scotland focusing on mental health and physical fitness which offers free classes to those who might be more vulnerable, including trans and non-binary people.
Wellness Trends #6: Connective clothing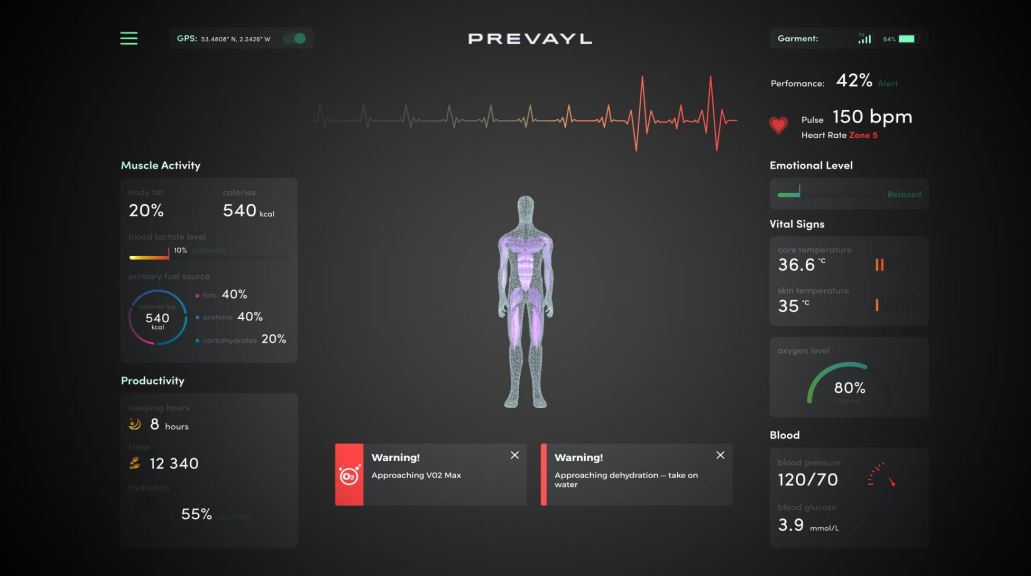 While Under Armour launched smart sleepwear that helps recovery and we have seen smart bikinis that contain UV sensors so they change colour when you need to apply sunscreen, the new smart clothing is taking wearables a step further, with clothing that can literally predict your health.
Now, companies like Czech Emglare are getting more medical with their smartwear.  They have a kickstarter project to create four pieces of wearable clothing with inbuilt ECG technology that monitor heart health at medical levels.
New UK -based start-up Prevayl wants to revolutionise this field and is working on technology that will enable all brands to have a connected clothing offering that gives customers insights into their own health.
In six months, Prevayl has filed over 50 patents surrounding this technology and is working with some of the leading luxury and performance brands to bring functioning products to the shop floor by 2021.
By mid-2020 a range will be ready for brands to white label.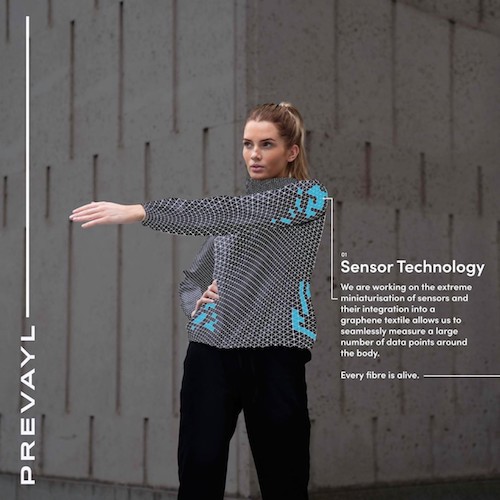 CEO Adam Crofts (a Wellness Trends 2020 speaker) believes the combination of weaving graphene into its smart clothes, alongside sensors, biosignal analysis, advanced analytics, blockchain and fast data streaming will enable the Cloud to provide more data on the human body's performance than any other platform in the world.
Crofts said: 'The vision is that everyone will have a wardrobe of Prevayl-enabled clothes, whether it's to sleep in, train in or work in. People will know what's going on in their body ahead of time. For example if someone is in danger of a heart attack they'll know beforehand.'  
Wellness Trends #7: The male mental health revolution
The new generation of men – seen through more open male influencers like Kevin Curry and Michael James Wong (a Wellness Trends 2020 speaker) – are moving away from toxic masculinity toward self-care and wellbeing, with more focus than ever before on encouraging men to express their emotions in an effort to destigmatise depression and mental illness.
2020 will see this trend move into the mainstream, with everything from fashion brands to high street retailers, fitness brands and beauty incorporating it into their positioning and messaging.
In September 2019 psychotherapist Tom Falkenstein launched the book The Highly Sensitive Man, which redefines masculinity and revealed how high sensitivity could enrich men's lives.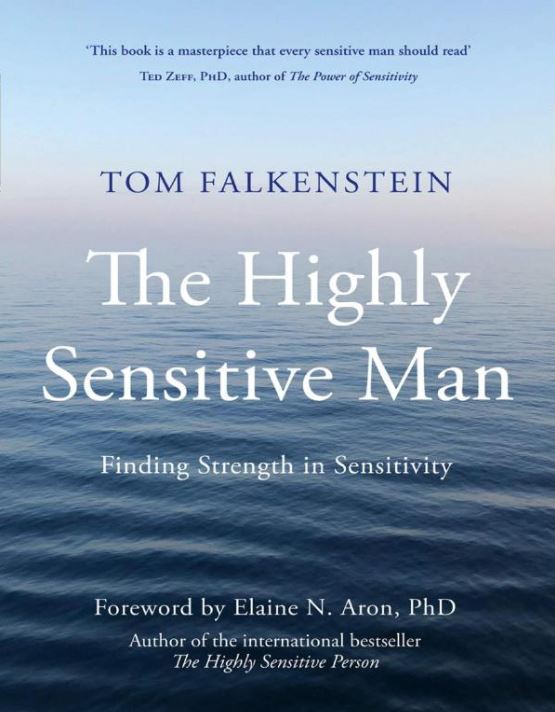 March 2020 will see the launch of The Anxious Man, a new book by Josh Roberts openly chronicling  his own experience with anxiety and mental health.
This move away from the general to the personal is reflective of the trend for male mental health to become less taboo and more widely considered in everyday life.
In addition to high profile national awareness campaigns to highlight men's mental health, such as Movember, this trend is also leading to increased acceptance of an expanded definition of masculinity reflected in the rise of gender neutral fashion and make-up (even Superdrug has launched a gender neutral make-up section), increased gender fluidity, and more visibility of different male bodies.
In January 2019, UK-based Manual, a British start-up magazine looking to 'embody and celebrate a new kind of masculinity' raised £5m to build their wellbeing guide for men.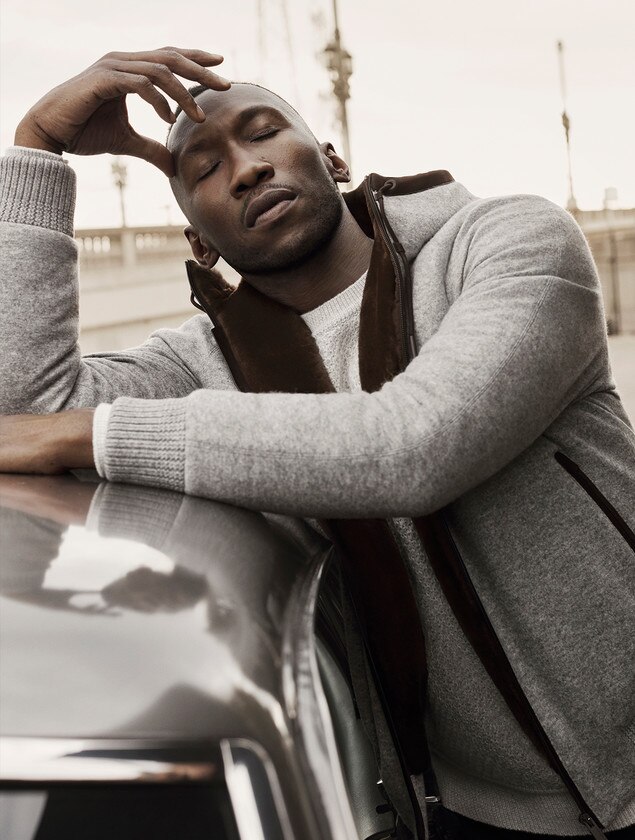 In September 2019, luxury fashion house Ermenegildo Zegna launched their #whatmakesaman campaign aiming to tackle traditional ideals of masculinity and sensitivity.  Fronted by Oscar winner Mahershala Ali and Nicholas Tse, the campaign accompanies the Italian brand's new collection.
Looking to do away with traditional notions of masculinity, Zegna hopes to create a discussion within the industry regarding the topic, 'What makes a man? There isn't a single answer to this question, as the world and the concept of masculinity continue to change in a fluid way.
Asking questions is the best way to start a conversation,' says Gildo Zegna, CEO of Ermenegildo Zegna.
Follow the Pullman Prescribes journey on Instagram @pullmanhotels @pullmanlondonstpancras #PullmanPrescribes
Relevant Healthista Content:
8 weight loss tips proven by science
3 ways to pitch your wellness business from this expert
3 healthy recipes using CBD oil – yes CBD oil
11 self-care tips these wellness experts want you to do daily
Healthista Content You May Also Like:
7 best raw vegan chocolate brands we can't get enough of
From depression to body image – 7 mindfulness meditation videos for mental health
What is Ubuntu? Desmond Tutu's granddaughter explains the South African culture of connection
How yoga helped me overcome bulimia
Like this article? Sign up to our newsletter to get more articles like this delivered straight to your inbox.