Have you got an early stage wellness start-up or business idea? Need some advice to help you in the right direction? Read on to find out how, and join our exclusive networking event 
For someone growing a wellness business, Emlyn Brown, Vice-President Well-Being, Luxury and Premium Brands at Accor Hotels reveals three ways you can pitch your wellness business and win a big contract.
#1 Never stop knocking on doors
Rejection is a fundamental step to being successful particularly as you seek to grow your business, raise capital or expand network.
Get used to it and in every meeting, you will learn something new about the market, product potential and yourself.
#2 Work your pitch hard
You need to be prepared for every question, critique and query and accept it – getting defensive never sells.
Your pitch deck is vital, it needs to be absolutely on point and tailored to the person not just the company you're speaking to. Present the best version of yourself as companies are buying not only the products but the people behind them.
You should also clearly show the need for the product; who is the consumer, what is your unique proposition, what you need to be successful and what the return is.
For start-ups, demonstrating your understanding of your financials, projections, cash flow and pricing are as critical as the idea.
#3 And finally, seek mentorship
It amazes me how many senior people are willing to help if they are asked to guide and advise. Seek out people or organisations where you can get support or mentorship for growing your business.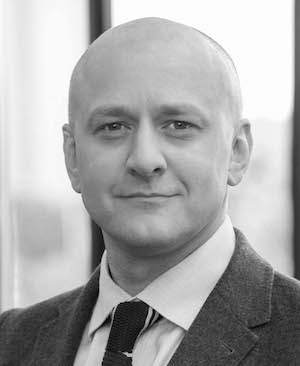 Emlyn Brown, (left) Vice-President Well-Being, Luxury and Premium Brands at Accor Hotels.
Turn your wellness passion into work at our networking event
Healthista have teamed up with luxury hotel brand Pullman Hotels & Resorts to launch a new wellness entrepreneurship-focused initiative and event – Health To Wealth – to help people with a wellness passion and business idea bring them to life.
The live event will see Healthista readers, consumers, influencers, media and businesspeople alike, come together to share and learn.
During the event, selected early-stage health businesses and ideas will be put to the test Dragon's  Den-style before a panel of industry experts including BBC Dragon – and Healthista investor – Touker Suleyman.
When: June 13th, 2019
Where: The Shaw Theatre, Pullman London St Pancras, 100-110 Euston Road, King's Cross, London, NW1 2AJ
Time: 6.00pm-9.30pm
Tickets: £15 from this link. Entry price includes a wellbeing goodie bag worth over £50.
Entrepreneur's talks
Successful entrepreneurs from all areas of wellness including nutrition, fitness, and fashion will take part in a panel discussion focused on sharing their experiences, tips and tricks for starting and growing a business in the wellness space.
Afterwards, they will be available to network with, along with wellness media, influencers, business leaders and the Healthista team.
Health To Wealth 2019 will be held in partnership with Pullman London St Pancras, who partnered with Healthista in 2018 for the launch of our Wellness Trends report. 
Tickets to join the audience to learn from the successes and hurdles overcome by the panel of speakers are £15 per person and available to purchase from here. 
More Healthista Content:
6 ways to tell if your manuka honey is real or a fake
10 best vegan alternatives to your favourite treats including cheese
3 symptoms of ovarian cysts and what can be done
This 10-minute meditation for depression will lift your mood fast
Like this article? Sign up to our newsletter to get more articles like this delivered straight to your inbox.