This incredible new eco-spa is designed for fast-track relaxation. Here's what Sharon Walker learnt on her visit

There really cannot be a more beautiful place for a relaxing spa break than the new Lefay Resort and Spa Dolomiti, in Italy's Alpine ski resort of Pinzolo.
Absolutely everything here is designed to ease you back into balance with qigong, soothing spa treatments and gentle mountain hikes, all in the most incredible location in Italian Dolomites and I don't think I'd be exaggerating to say this is Europe's best new spa.
Every room here is a suite and the spa is a triumph of East meets West with a 5000 square metre sauna and hydrotherapy complex.
Here's what I learnt during my three days cocooned in the mountains.
#1 Take a 'nature pill'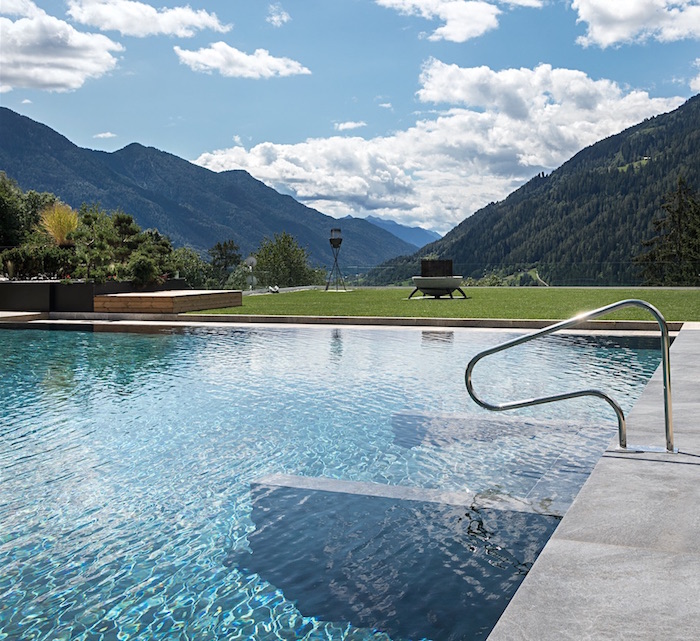 The Lefay Resort and Spa hotel is set in the splendid scenery of the Dolomites, a protected national park, which has been declared a World Heritage site by UNESCO.
There is jaw-dropping beauty everywhere you look: as you swim through the mists in the lake-like indoor-outdoor pool; as you lie in the relaxation area gazing out at the view; even as you sweat it out in the glass-walled Finnish sauna, you are never far from a pine-covered panorama.
As you can probably guess this kind of natural scenery is a potent anti-stressor.  Just by being in this environment, breathing the clean air and gazing at the views I could feel my heart rate slowing.
But don't take by word for it, there's research to prove that nature is soothing for stress.
Nature can reduce feelings of anxiety, as one famous 1991 study at Texas A&M University showed. A ten minute film of rivers and forests significantly reduced participants' stress response to a film about industrial accidents, so just imagine what being fully immersed in an Alpine idyll, like the Dolomites can do for you.
Fortunately, you don't have to head to head to a mountain spa to get your nature fix – though I highly recommend it – the trick is to incorporate nature into your life on a regular basis. Visit your local park or woodland for a spot of forest bathing – that's a walk in the woods in case you were wondering – and try to spend at least twenty minutes in your chosen green spot.
A recent study, published in Frontiers in Psychology, found that the greatest pay-off in terms of lowering stress hormones, comes after 20-30 minutes.
Do it: Develop a relationship with nature. Pick a tree in your local park and watch it change through the seasons. Get up early and watch the sun rise. Or simply find a spot you feel connected to nature.
#2 Seek awe-inspiring architecture or art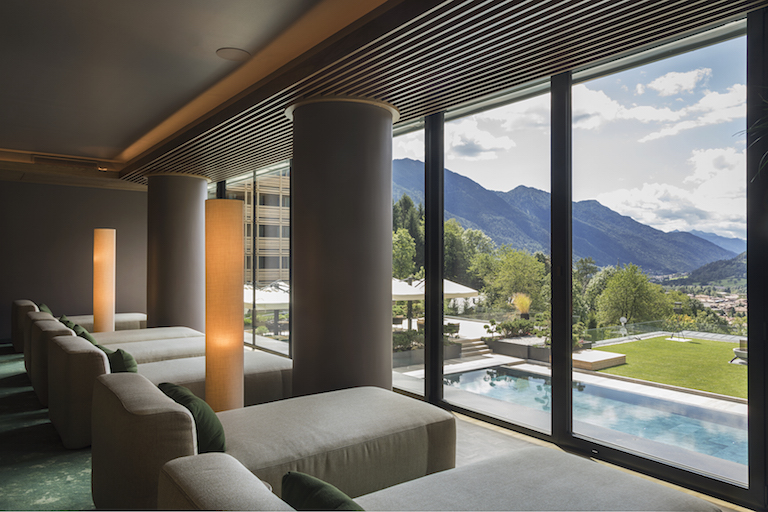 There's something about being in a beautifully designed space that we humans find relaxing. It's to do with the brain's need for symmetry. That's why messy places feel so stressful and jarring.
As you might expect, Lefay Resort and Spa Dolomiti has been designed for peak happiness.
It is a beautiful, light-filled building whose glass atrium soars cathedral-like into the sky, cleverly designed to make the most of the incredible mountain scenery, with a wall of windows that stretches from ceiling-to-floor.
It is a gorgeous hotel, impressive on every level and a potent reminder of the healing power of beautiful art and buildings.
Of course we can't all live in this kind of awe-inspiring environment, with its light-filled open spaces, but we should all seek out awe-inspiring art and architecture that promotes our wellbeing.
That's because recent brain mapping research shows, exposure to awe-inspiring art can trigger the release of the happy hormone dopamine, in the orbitofrontal cortex – the pleasure centre of the brain.
While a study from the University of Westminster found that participants' stress levels decreased after a lunchtime visit to an art gallery. What's more the research found that after the gallery visit they had lower levels of the stress hormone cortisol circulating in their blood.
Do it: Expose yourself to art and architecture that takes your breath away, whether that's through a trip to the Victoria and Albert museum, or an afternoon at the Tate. Visiting art galleries and museums can help us feel a sense of calm and belonging.
If you can't get out to a gallery, tidy up and declutter, it will have similarly soothing effect. Or check out the blog, Things Organised Neatly, with autumn leaves arranged in colour gradient, seashells organised by type. It's strangely soothing trust us.
#3 Take a walk on the wild side
Hiking is being lauded as the 'new yoga', with all the meditative benefits, but none of competitive 'who's the bendiest and most beautiful' element that can creep into some yoga classes.
So it's no surprise to learn that hiking is a core activity in Lefay's relaxation-focused fitness programme, with hour-long daily guided hikes on the class schedule, though you can also hire a fitness guide to take you on a longer trek into the maze trails that surround the hotel.
Our guide, Marco, led us past the signs for bears – thankfully he's yet to encounter one – to the twelth century church of San Stefano, then on to the dramatic Nardis waterfall.
It was an awe-inspiring sight, with water crashing over the rocks in front of a dramatic Alpine scene. Our Fitbits told us we had covered a good 12 kilometres and some of us could feel it in our legs and of course hiking will strengthen your heart and lungs and core muscle, but the real benefit – for me at least – was mental.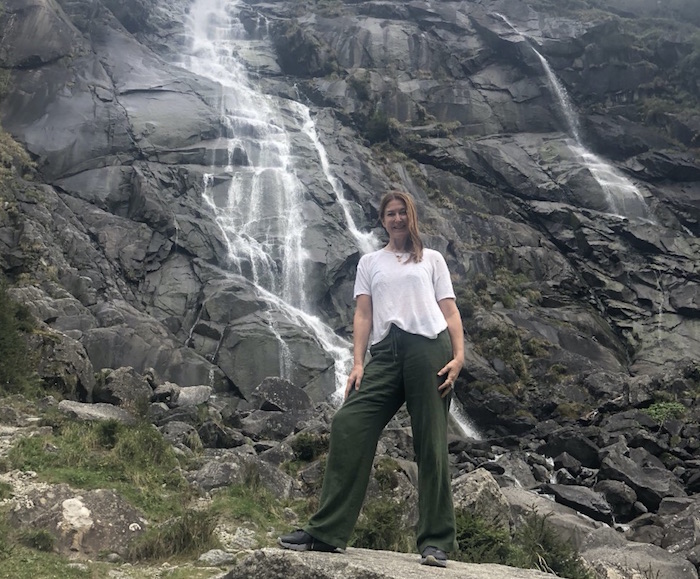 Walking is healing, it can release us from the grip of anxiety, by reducing brain activity in the prefrontal cortex – an area that activates during repetitive worry or rumination, and you don't need me to tell you that a good walk is a world-class insomnia fix and mood-booster.
One help tip to prevent burnout, can be as simple as taking a daily walk in nature, that's according to a study published by the University of Michigan.
Unfortunately, for urban dwellers, the research shows you don't get the same mental benefits from walking next to busy road.
Do it: Get out in nature and take a walk on the wild side. Join a local rambling group or offer to walk your neighbour's dog if you don't have one yourself
#4 Try cortisol-cleansing exercise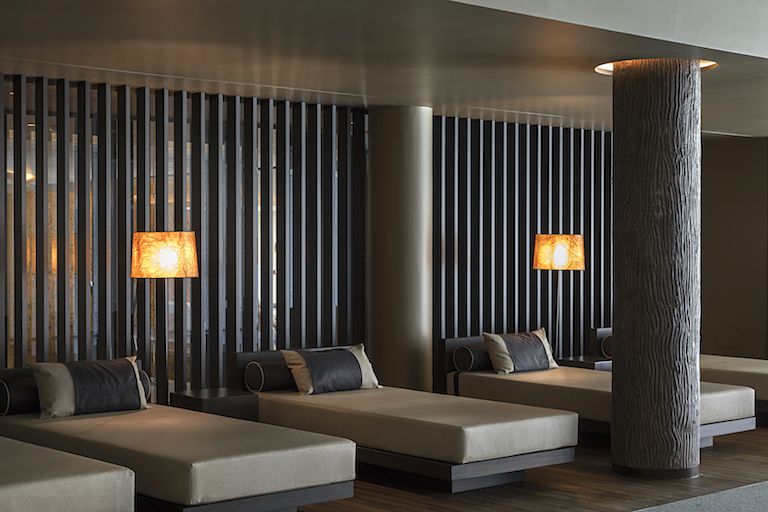 A hardcore HIIT class, high intensity cardio or heavy weights session might be just the ticket if you want to burn fat and change your body composition, but if you're living a life in the fast lane rapidly approaching burnout, a hardcore fitness session is probably the last thing your poor adrenal glands need, especially if the intensity is high and rest periods are short, since this could lead to a surge in the stress hormone cortisol.
At Lefay Dolomiti, they have taken this on board and rather than sending you headlong into a heart-pounding exercise regime, they gently ease you back into balance with Pilates, qigong (a martial art that marries spirituality, meditation and movement), daily hikes and an incredible East –meets-West spa complex.
I'll admit that given the chance I'll generally head for the sweatiest, high intensity workout, on the basis that it will burn more calories and give me that exercise high, but after an hour in the Leyfay's light-flooded studio, practising the gentle moving meditation of qigong, I experienced a deeper, more peaceful kind of buzz, one that left me feeling as if I was gently floating over my worries.
Do it: Feeling stressed? Swap your usual HIIT circuit class for a more soothing form of exercise like yoga, which has been shown to reduce cortisol.
Or try a deep-breathing exercise. 1. Breathe in slowly and deeply, pushing your stomach out so that your diaphragm is put to maximal use. 2. Hold your breath briefly. 3. Exhale slowly, thinking "relax." 4. Repeat the entire sequence five to 10 times, concentrating on breathing deeply and slowly.
#5 Strike a balance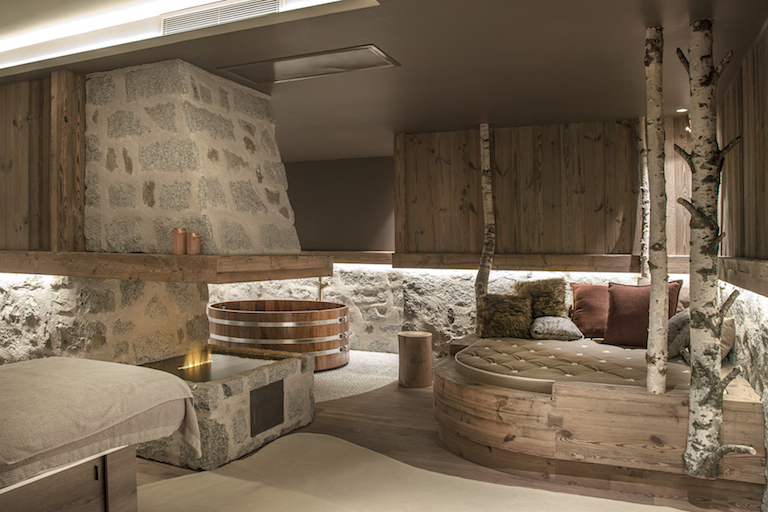 There's certainly a place for a deep-cleansing detox retreat in most of our lives and if that's what you need, you might like to check out Lefay Dolomiti sister spa at Lake Garda, with its supervised weight loss and sleep programmes. The lessons Lefay Dolomiti has to offer, however, are centred  around balance and relaxation, no need for deprivation or calorie restriction.
So, while we began our days with a bracing mountain walk, before heading to the deeply relaxing sauna and hydrotherapy centre, the hotel's sophisticated restaurant offered not just vegan and lower calories options, like the locally-caught wild river trout, or grilled vegetables, but also organic ribeye steak and a well-stocked wine cellar, on the basis of a little of what you fancy does you good.
Do It: Try following the 80 /20 rule adopted by the most sensible of health gurus. Meaning that if you're sensible 80% of time, you can let your hair down the other 20%. What does the 80/20 rule look like in practice? It could mean only drinking alcohol on weekends or eating desserts on special occasions.
#6 Jump in a hot sauna – or cold shower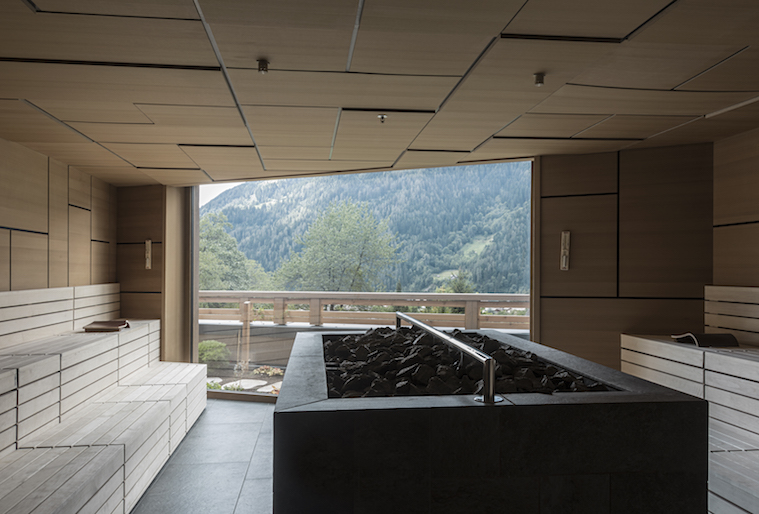 Blending East with West, the spa at Lefay Dolomiti is based on a framework of Chinese medicine, with a vast complex of steam and saunas mirroring the seasons. There is warm, rosemary-infused Spring, where they send beams of green light across the pine-clad room, while Summer offers a fierce 90 degree Finnish sauna with panoramic views through its glass wall.
We were encouraged to spend up to three hours gradually working our way around this magical sauna and steam world and there's no doubt that it was relaxing. But why are saunas so good for us?
There's research to show that a sauna will boost your bodies feel-good neurotransmitters like endorphins, leaving you feeling relaxed and invigorated and may even reduce depression.
Some studies even suggest that saunas can help lower blood pressure and reduce the risk of cardiovascular disease. While others show sauna bathing can improve lung capacity and improve breathing for people with respiratory conditions such as asthma and bronchitis.
They may even boost the immune system, making us more resilient.
Do it: If you don't have access to a sauna, try cold morning shower.  Like a sauna research shows it will help strengthen your immune system and release feel-good endorphins.  Research shows people who take a cold shower every morning for a month are 29 % less likely to stay off work due to illness, possibly because the cold shower triggers the immune system.
#7 Eat local, seasonal ingredients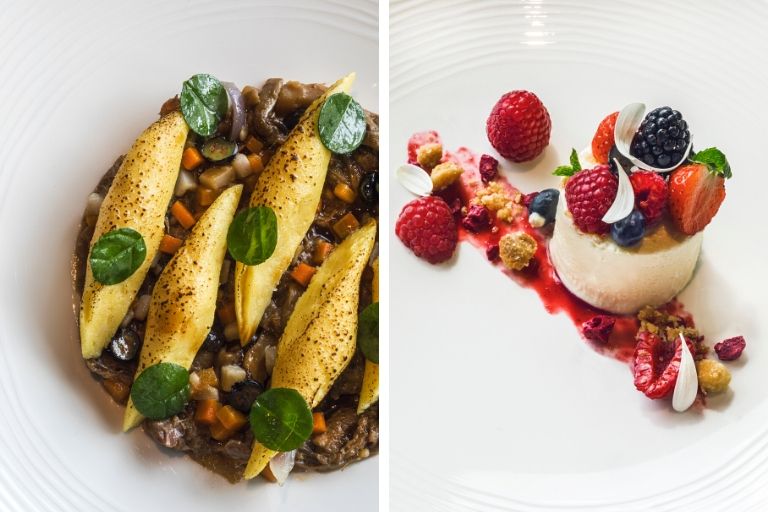 At Lefay the all the ingredients used by their sophisticated restaurant are seasonal, local and organic.  Other than the fact that this is more ecological – and this hotel is deep into eco – locally grown seasonal ingredients are likely to contain more nutrients, making them a healthier choice.
Can better ingredient help us withstand stress? Well, they generally contain more nutrients, and when we eat well we're generally more resilient to whatever life throws at us.
Locally grown tastes better too, as was apparent in every dish we ate in the Lefay's sophisticated restaurant, whether that was the locally caught river trout (a healthy option) or an indulgent rib-eye, which came from the famous Rendena cows raised in the local valley.
Do It: check out what's in season where you live here: seasonalfoodguide.org. Or sign up a farm box delivery service like Farmdrop.
Relevant Healthista content:
WIN £250 spa break plus beauty products worth over £70
7 surprising hacks for a good night's sleep
How to destress – the breathing technique this Instagram yoga star wants you to know
5 healthy soup recipes to warm up your weekend
Other Healthista content you might like:
The new Baby Botox – this is exactly what happens to your face
8 best beauty boxes worth the money
Bloated stomach? These are the products that work
7 best gluten free pasta alternatives
Like this article? Sign up to our newsletter to get more articles like this delivered straight to your inbox.