If you're having Botox and filler beautista columnist Annabel Meggeson has expert advice that no one ever tells you straight – that she learned the hard way
1. Fillers can go south (literally)
It's a perpetuated myth that fillers can prop up jowls, loose skin and otherwise sagging bits of face.
Placed well (and usually used in conjunction with Botox), they can give the impression of a lifted, opened up face, but if anything fillers can weigh skin down, especially into your 40s and onwards.
I've noticed that as soft tissue changes and volume loss advances, filler is less well supported.
A good doctor will take this into account, but too much filler in the cheek can weigh down on the lower part of the face, giving a slightly simian look (especially when it creates a slight but definite crease down each side of the mouth as it once did with me – yikes.)
too much filler in the cheek can weigh down on the lower part of the face, giving a slightly simian look
2. Beware bloke face
Men have bigger faces and bigger features than women, which means adding too much bulk to a female face via filler can make it look masculine.
A common way for this to happen is: volume is lost in the midface, but filler is used to plump out that area (the inner apples, either side of the nose, if you can imagine), AND injected along the cheek bone as well, to create an idealized shape.
However, this can add too much bulk, tipping the balance of the face so the upper half looks out of proportion with the chin and jaw, which suddenly look too small (Not to mention making the eyes look smaller, too).
More filler is used in the lower half of the face to balance things out and before you know it you look a) more manly due to all that extra volume (check out Madonna, Cindy Crawford and Courteney Cox before she let her filler 'grow out' to see what I mean), and b) weird (ditto).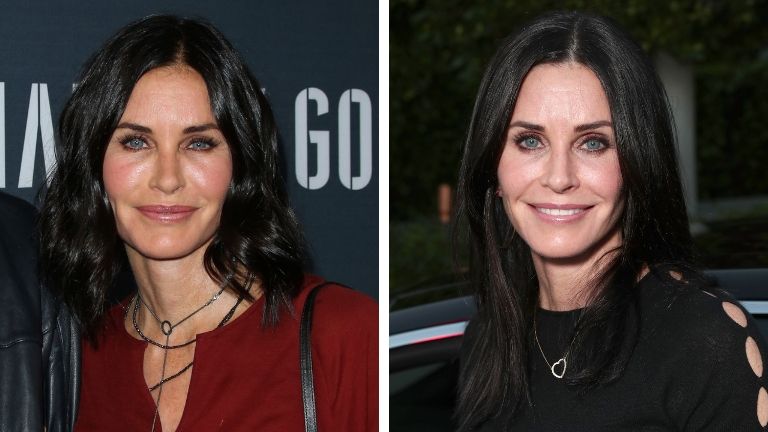 3. Botox, yes, but use sparingly
Botox is less risky than fillers as it doesn't alter contours and can give a pleasing smoothing effect. However, if you don't leave long periods between applications, the muscles weaken, making skin seem thinner and saggier.
For example, I've noticed that when I'm Botox free my sister's forehead, even though we both have lines, is much more supple than mine. She's one year younger than me and has never touched Botox in her life.
The lesson? Use the stuff as sparingly as you can. Once a year is ideal; twice if you must. This way, it'll look more natural in its cycle of smoothing and wearing off, and you'll be able to get good results from it for longer.
4. Fillers don't work well forever
Over extended periods of time, fillers can stretch the tissue under the skin, essentially accelerating the ageing process – as those tissues aren't going to bounce back the same as you get older.
It's why nose jobs generally aren't performed after 40, as the skin doesn't sit back over the nose as readily.
Over extended periods of time, fillers can stretch tissue under the skin accelerating ageing
Lips are especially vulnerable to stretching, as the skin is so thin, though this can be mitigated by using a very thin (watery) filler like Juvederm's Volbella dotted into the lip in micro quantities, rather than 'columns' of thicker filler (such as Voluma) traced along the lip line (which is what gives the pouty Love Island look).
5. Respect the four pillars
Injectables are just the icing on the cake – if you don't have healthy, cared-for skin in the first place, they won't look good.
I know it sounds boring, but the most youthifying things you can do for your skin are to eat well, take exercise, sleep well and reduce stress – the four pillars.
Recently, I've watched my sister turn her diet and lifestyle around – she's rigorous about eating well (LOTS of veg, it seems), drinking loads of water, running regularly and sleeping plenty.
She's been doing it for about five months and the difference in her skin is visible.
6. Don't be afraid to go back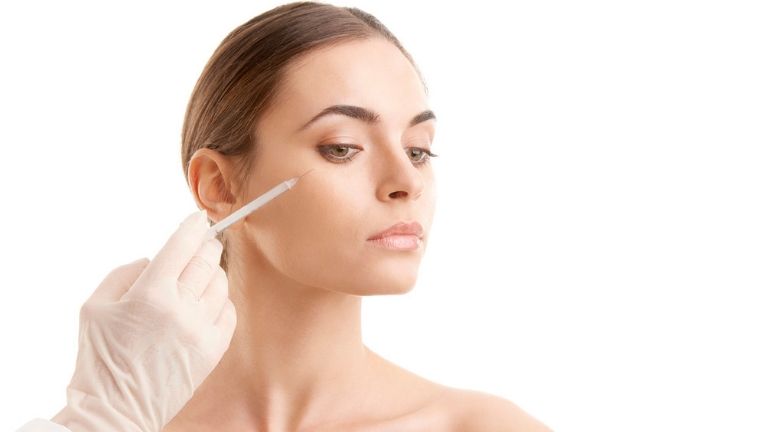 If you don't like the results of filler, go back. It's incredibly easy to dissolve – a painless prick with a drop of hyaluronidase (the enzyme used to degrade hyaluronic acid, which is what filler is made of), a little rub and it's gone.
I had too much put in recently and after five days of scrutinizing my face every five minutes in an attempt to convince myself I looked normal, a friend called it: 'It's not making you happy. If the very thing that's supposed to make you look and feel better isn't making you feel better, then it's wrong.'
It takes guts to go back, though. And because very often you can't quite put your finger on what it is you don't like, it can be easier to learn to live with it rather than try and explain to a doctor why you're not happy with their work.
take it from me, if you're anything less than thrilled with what you've had done, go back
But take it from me, if you're anything less than thrilled with what you've had done, go back. Assuming your practitioner is experienced and reputable, they'll be able to sort it out.
Botox can be fixed, too. Most doctors insist on a two-week follow-up, as even in the most experienced hands it can end up a bit uneven and need adjusting.
But in my experience you can tell after a week if something needs adjusting. For example, you might end up with a random crease, a roll in the hairline or one brow higher than the other, all of which can be evened out. If that's the case and you don't have a follow-up appointment, book one in.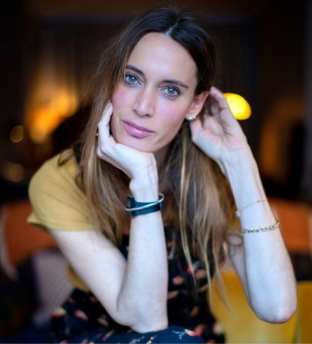 Annabel Meggeson is the former beauty director of Red Magazine and Healthista's new Beautista columnist.
Annabel's columns will appear every Friday and feature honest, refreshing coverage of the best anti-ageing treatments, products worth their pricetag, beauty bargains that deliver results and seasonal trend updates. Don't miss it.
Vaguely relevant Healthista content:
'The new anti-ageing beauty jab that transformed my tired skin'
Everyone's talking about Profhilo, the new glow-boosting injection
More Healthista content you may like:
The Botox and fillers rule book – 10 must-dos this beauty editor swears by
I wanted subtle lip fillers without the duck face – here's what happened
Botox and fillers – top doctor explains what you need to know
Do I need lip fillers? Ask the anti-ageing doctor
Like this article? Sign up to our newsletter to get more articles like this delivered straight to your inbox.