Everyone is talking about how much 'work' Love Island's Megan Barton Hanson has had – turns out it's a whopping £25 thousand pounds worth, including A LOT of cheek filler and Botox. 
Fans of the popular ITV2 show have been left shocked and amazed over the revelations of Megan's seemingly multiple beauty enhancing-procedures.
On June 27th Hello magazine revealed exclusive pictures of Megan pre-surgery and fans couldn't believe it was the same person.
The blonde beauty aged 24, who has been compared to Hollywood actress Margot Robbie, reportedly had her fist procedure at the age of just 14, having her ears pinned back reveals Hello magazine.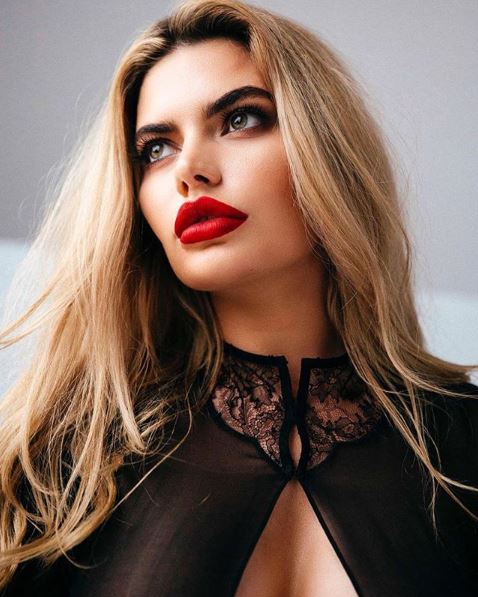 Since then it has been said that the glamour model has also had rhinoplasty (a nose procedure), lip fillers, dental work, Botox and breast enlargements.
We can't promise you'll look like Love Island's blonde bombshell Megan Barton Hanson, but if you've been thinking about trying non-surgical options such as of lip fillers, nose fillers, cheek fillers or botox yourself, top London oculoplastic surgeon and aesthetic doctor, Maryam Zamani here explains all you need to know about these popular treatments.
Lip Fillers
Treating the lips for a slightly plumper look has become quite the trend. But what exactly are lip fillers and are there any risks?
What are lip fillers?
'Lip augmentation is a common treatment right now, done with temporary hyaluronic acid fillers, which add volume to the area injected, in this case, the lips.
What does this entail? I won't lie, it is a little bit uncomfortable, the lips have a lot of sensory nerves on them and even with four percent LMX which is a topical cream that I place on the lips to help numb them, it is still slightly uncomfortable.
What are the risks?
'It's important to note the lips can bruise and there can be significant swelling, you can have your lips injected perhaps four or five times and the fifth time all of sudden you have significant swelling. There is no reason for why it happens but it's the reason I always ask patients not to have anything important scheduled for the first 24 hours after this treatment. For any potential swelling, you can take an antihistamine to help decrease the amount of swelling that you're experiencing. Once that swelling has gone, it goes back to being what it should be, which is usually aesthetically pleasing.'
Nose Fillers
Nose fillers have become increasingly popular in the last year and a half and the reason is because having filler in the nose is an effective way to temporarily improve the aesthetic of the nose without having any surgery. But what exactly are nose fillers and are there any risks?
What are nose fillers?
'Nose fillers are dermal fillers that help to add volume to areas injected, a temporary solution is a hyaluronic acid injection. The benefits of a hyaluronic acid injection is that it can last 12-18 months with minimal if any downtime.
'Nose fillers are a series of injections that I do generally with a cannula through the tip of the nose to help either the profile of the nose to create a straighter nose when someone has a dorsal hump for instance or to help refine the tip of the nose by slightly reshaping the nose itself.
This is a very aesthetically pleasing treatment and rewarding because the results are pretty much instant and people who suffer from having an unattractive nose to themselves really feel much better once they've had this treatment done.
What are the risks?
'Again like all dermal fillers there are risks associated with such treatments, if you've had a previous rhinoplasty before those risks are amplified because of potential scarring and irregularities in the normal anatomy of the nose. It's very important when treating a nose to go to someone who knows exactly what they are doing, no pun intended.
'There are complications that can occur, the most common of which is potential bruising or swelling, in patients who have had previous rhinoplasty because of the scarring and potential changes in the anatomy there is an increased risk of having a vascular problem and therefore having tissue necrosis [where the skin just under the surface dies].'
Cheek Fillers
Cheek fillers have grown in popularity over the years and now they are one of the most asked for procedures. But what exactly are they and are they worth the hype?
What are cheek fillers?
'The fillers that I predominantly use in these areas are hyaluronic acid fillers. The reason for that is that one, they are reversible and two they are temporary. They last for anywhere between 12 and 24 months depending on the type of filler used.
'In order to create a more harmonious appearance to the face you not only have to inject the cheek area but you may need to go into the maxilla, you may need to go into the chin, you may need to tweak a number of different areas to get the best aesthetic outcome. It's always in the best interest of the patient to have less and it is always easier to add more at a later stage.'
What are the risks?
'Any sort of injection implies that there could be bruising and swelling as a result of the injection. You can however, have too much filler in an area and depending on where it is injected it can manifest itself as swelling in the eye area for instance.
'Sometimes you can actually see the placement of the filler if it's done too superficially. Sometimes you can have lumps and bumps, if it is not done in the correct plane, or if there is too much filler injected into the area.
'Then there are more serious complications, I always tell my patients that there is always the risk of having necrosis of the skin, which means you can have some of the tissue dying because of lack of blood supply to the area.
'There is also a very small risk that blindness can happen with any injection of dermal filler on the face.'
Botox
Botulinum toxin – a brand name of which is Botox – is one of the world's most popular treatments used to look younger by masking the ageing factors our faces develop over the years.
What is Botox?
'Botulinum toxin is used as an injection to treat fine lines and wrinkles and other issues that can arise from muscle movements. When muscles contract in the body our nerve endings require a chemical messenger called acetylcholine which is a neurotransmitter, to pass through the receptors of the muscles cells to cause a contraction in the muscle. Once botulinum toxin is injected this prevents acetylcholine being released and temporarily paralyzes the underlying muscle injected.'
'It lasts for about three to five months depending on the area and the dosage used, some people who want to have a more natural appearing movement of the face and facial muscles may use less than someone who wants to be frozen and that's very dependent on the person that is having the treatment. But I don't think you need to start using them before you actually have the symptom.
What are the risks?
'Botox has been around for a long time, it has a high safety profile and low-risk profile. It is an injection and although it's a small needle there is always the risk of a little bit of bruising.
More serious risks can be if botulinum toxin is used too close to muscles needed for lifting the eyelids, there is something called ptosis which is when the upper eyelid drops and that can happen when it is injected too close to the muscle that is involved in elevating the eyelid. Sometimes you can have a brow ptosis and this is what most people notice if they have a complication and that is in somebody who is a little bit older who is having botox on the forehead to treat the horizontal lines and a little bit too much is used too close to the upper brow. When that happens that can make that brow drop which then can give the appearance of that your eye is heavy but in fact, it's actually your brow that is a little bit lower.'
As a leading Oculoplastic Surgeon and Aesthetic Doctor, Dr Maryam Zamani has garnered a global reputation – both in the US and UK with twelve years of practice and alongside her two fellowships at London's Imperial College NHS Trust and Chelsea Westminster NHS Trust. Dr Zamani works from her base at the Cadogan Clinic, on Sloane Street and is also the creator and founder of MZ Skin a luxurious yet performance driven skincare range of eight hero products.