Looking for the best eyeliners that those in the know swear by? Healthista's beauty director Annabel Meggeson has asked her expert friends for their favourites
Mine's a love-hate relationship with eyeliner. It has to be hands-down one of the most flattering things you can wear on your face.
The legacy of Cleopatra is no coincidence. When you're young it makes your eyes look sexy and huge; when you're older it gives you eyes in the first place.
I wouldn't not go out without eyeliner, but I'm always aware of how watery and insipid my eyes look without a streaking of kohl to make them better defined and therefore youthful.
(Youth is all about well-defined features; people who lament their faces melting as they age are spot on in terms of physiology.)
BUT, sometimes getting eyeliner to behave, to blend, to stay put is impossible. When applied badly or when on the move (my eyeliner should own a travel card), it does more harm than good, making the eye area look haggard and harsh; the face tired.
So I'm always on the ask to beauty colleagues: what eyeliner do you use? Does it work? Does it stick? How do you wear it? And I try as many new ones as I can.  Here are my latest findings:
#1 Best for versatility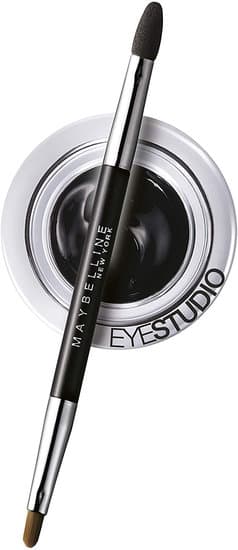 This got several mentions when I was canvassing for favourites and not only for the phenomenal price.
It glides on smoothly and the intensity's easy to control – just load the brush with more or less product to give you everything from simple definition to full-on (s)wing.
You can use the thicker applicator for a smoky effect or the brush wet or dry for a more defined effect.

#2 Best for easy application
Edwina Ings Chambers is the beauty director of You Magazine and was previously at Style and the FT.
She rates the recent eyeliner launch from Revlon: 'The So Fierce Vinyl Eyeliner is one of those pencils that really does glide onto your eyelids as easily as when you try it out on the back of your hand.
'It's as slick as a liquid liner and lasts all day without a smudge. It comes in six great shades, my favourite being Force Of Steel – a graphite grey which gives great definition to eyes but isn't as hard as black.'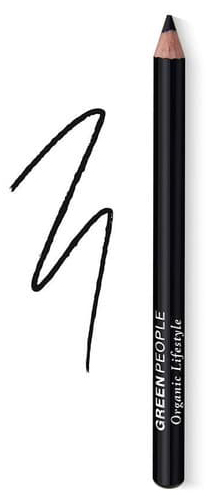 #3 Best for sensitive eyes (and eco-cred)
No round-up these days is complete without the activist's choice. Greenpeople's High Definition Eyeliner contains marula oil, shea butter and vitamin E, among other skin-friendly ingredients.
It's intense, soft and suitable for sensitive eyes, making it an ideal candidate for my overnight eyeliner trick (as anything in contact with your skin/eyes for that long needs to be gentle).
That's where I apply eyeliner last thing at night, the reason being it gets thoroughly blended into the lashline in a natural-looking way, and once any excess is wiped off in the morning, the remainder stays properly put.

#4 Best for never smudging
Rosie Green is a contributing beauty editor at Red and the Telegraph, and has 20 years' experience across the industry. In short, she's a true expert.
Rosie says, 'I wear eyeliner every day and, after trying hundreds, my favourite is Diorshow Khol.
Why? It feels soft, yet never smudges and delivers an inky black that looks flattering, not fake.
'I also had my lashline tattooed recently. It was a leap of faith, but one that massively paid off. Now even when I wake up, I have that flattering definition that looks pretty and youthful.

'I had it done with Suzanne Martin at The Lanesborough. It was more uncomfortable than painful – she uses a numbing cream – and I do top up with eyeliner. But it looks great on no make-up days.'
#5 Best for smokey eyes
It's not just its shiny packaging or satisfying tubbiness that draws me to this limited edition kajal. The super-soft texture makes it especially good for an impromptu dot and smudge along the lashline.
The result? A low-key smoky look that's super-easy to create and wear. You can go to town with its generous, creamy softness and ramp it up for parties, too.

#6 Best for staying power

This was recommended to me a couple of years ago by Alex Friend, who's the beauty editor at Red, and I've had it knocking around in my make-up bag ever since.
It has been designed with the waterline specifically in mind – just the place where I love to wear my eyeliner – and although keeping anything in place on the waterline is inherently problematic, this delivers a smooth glide with more than decent staying power.
#7 An eyeline for a sharp classic line
Sometimes a no-frills pencil is all you want from an eyeliner and in that sense the Code 8 Eye Pencil is a modern classic.
It comes in two excellent shades – Classic Black and Mocha (a chocolate-y brown) – and the dense pigment delivered in sharp pencil form makes them both versatile staples that can be shaped, smudged or smoked at will.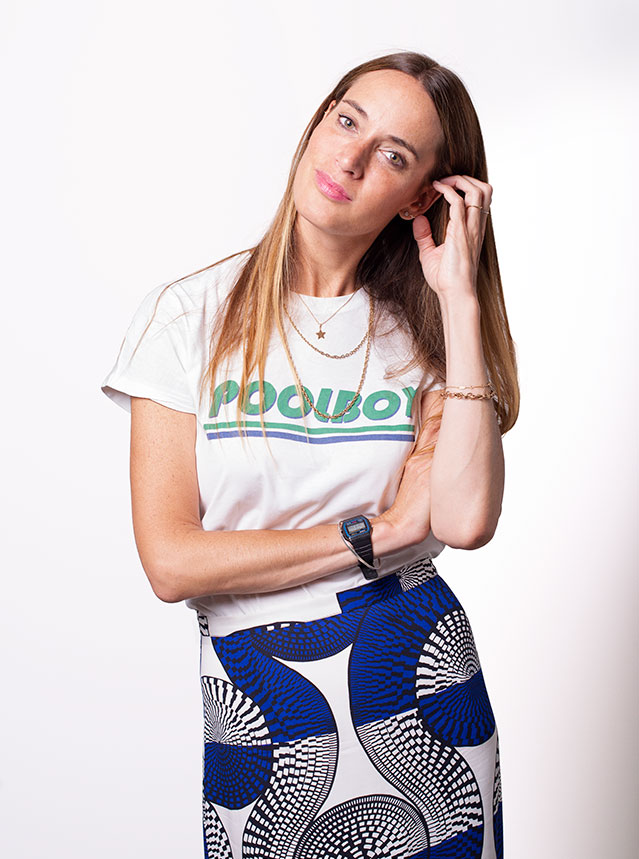 Annabel Meggeson is the former beauty director of Red Magazine and Healthista's Beautista columnist.
Annabel's columns will appear every Friday and feature honest, refreshing coverage of the best anti-ageing treatments, products worth their pricetag, beauty bargains that deliver results and seasonal trend updates. Don't miss it.
Relevant Healthista Content:
5 best anti-ageing face massages for glowing skin
Make-up tutorial – 4 steps to beautiful natural make-up
Healthista Content You May Also Like:
The Botox and fillers user's guide – how to not look fake or 'done'
From dry eyes to itchy skin – 5 signs you need omega 7
Got puffy eyes? Hair loss? These 7 vitamin deficiency signs could be ruining your looks
'The new anti-ageing beauty jab that transformed my tired skin'
Like this article? Sign up to our newsletter to get more articles like this delivered straight to your inbox.