Thought about getting lip fillers? Healthista writer Olivia Hartland-Robbins wanted a subtle look rather than a 'done' effect – here's what happened when she visited lip queen Dr Rita Rakus in Knightsbridge 
Nowadays, big lips are a big trend with celebrities flaunting their luscious lips wherever and whenever they can in their flawless selfies.
The Kardshians, Emily Ratajkowski, Michelle Keegan and Charlotte Crosby are all examples of women who's social media posts often include selfies of their perfectly plump pouts.
But people have also been quick to suggest that many of these celebs often look a bit too 'done' rather than going for a naturally plumper look.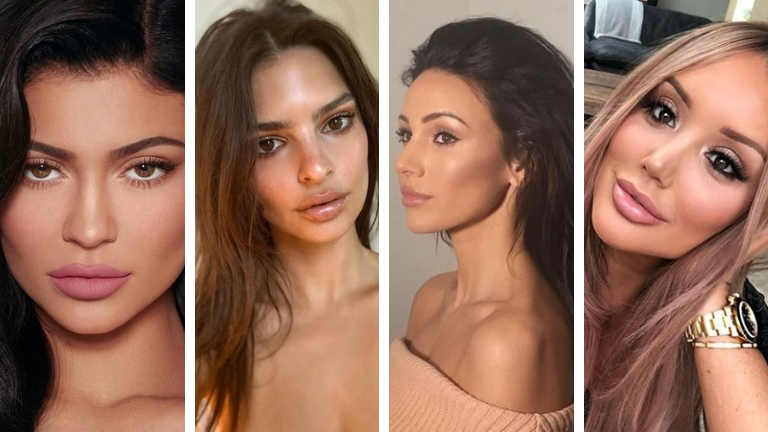 So what about those of us who want a more natural looking lip filler treatment?
Dr Rita Rakus from the Dr Rita Rakus clinic in Knightsbridge has been known as the London lip queen for decades, and that's because she is the master of giving people plump but natural-looking lips.
Healthista's Olivia Hartland-Robbins, 25, visited Dr Rakus because she wanted to get subtle-looking lip filler, rather than a 'done' effect – here's what happened..
'I just wanted a subtle change'
This isn't the first time I have had lip fillers. Twice before I have chosen to have lip fillers in a bid to have bigger looking lips. But that was over a year ago, so it was time for a top up.
Myself and the rest of the women in my family have always had smaller and thinner lips, especially when it comes to our top lips which look non-existent when we smile.
That's why a year ago I decided it was time to try out lip fillers, and I was so thrilled with the results I have decided to go through with it again.
Myself and the rest of the women in my family have always had smaller and thinner lips
Back when I had lip fillers for the first time, I was terrified I would end up looking like a duck with a huge pouty face, but I soon realised that it would take a whole load of filler and quite a few visits for me to look like I had gone 'too far'.
With that said though, I was still nervous – I mean you never know what could go wrong right?
All I wanted was a subtle change and for people to say, 'you seem different what have you had done?' Rather than, have you had your lips done?'
'The initial consultation only took ten minutes'
Before the procedure, I was called into Dr Rakus's office for the initial consultation. During this consultation, Dr Rakus talked me through the procedure and told me about all the risks that could occur, before asking if I was OK and happy to go through with the treatment.
Dr Rakus also watched my mouth and lips whilst I was speaking, so that she could determine what areas she should or shouldn't apply filler to.
Dr Rakus said it was important to analyse the whole face and how it moves and not just focus on the lips. I also held the mirror in front of me while Dr Rakus pointed to my lips showing me where they would benefit from some filler.
Dr Rakus also watched my mouth and lips whilst I was speaking
She also mentioned that even though I am 25, my lips looked slightly droopy at the sides, as if they were pulling my lips down every so slightly. Maybe that's why my mum says I always look grumpy?
After telling me where she would apply the filler, Dr Rakus asked me to come back two weeks after the first treatment I was about to have, to see if I needed a top up.
Dr Rakus also asked if I had eaten breakfast as I was having the treatment at about 11 o'clock in the morning.
When I told her I hadn't had any breakfast she told me to have some tea and biscuits in the waiting room, just in case I got nauseous or panicky and ended up fainting – which apparently can happen, especially if it's your first time.
'The treatment is slightly uncomfortable, but not painful'
Whilst having tea and biscuits in the waiting room, one of Dr Rakus's assistants came in to apply the local anesthetic (numbing cream) to my lips.
My lips quickly went very numb and even the tip of my tongue went numb. The sensation was unusual but I didn't complain. I just thought, the more numb the better considering I was about to have my lips injected multiple times.
It felt as funny as it looked…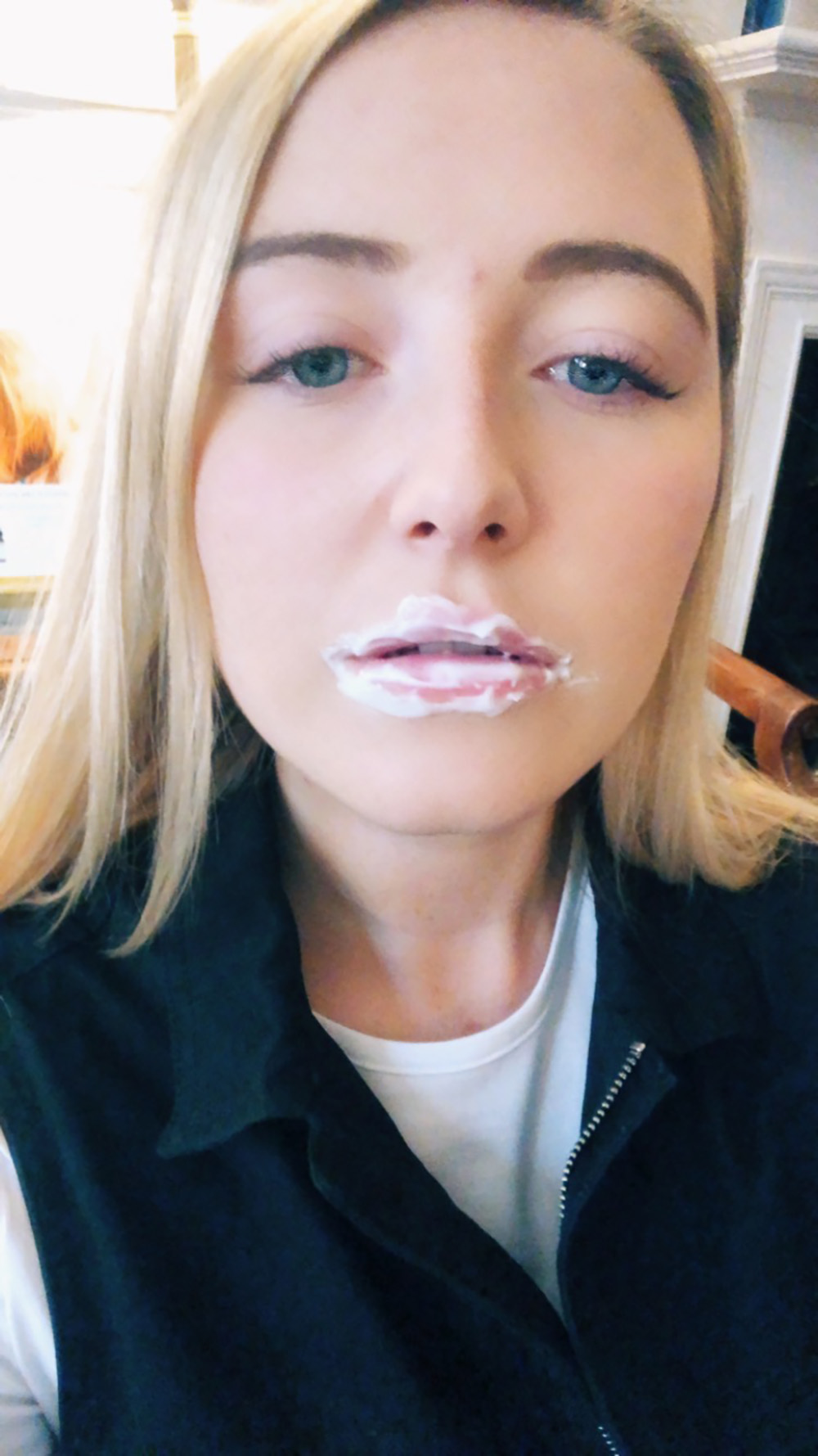 Time to see Dr Rakus again and over to the chair I went.
Talking me though the procedure, my lips were injected with the filler around seven times. Not only were my lips injected but Dr Rakus also injected some areas around my lips and even an injection into my cheek.
She explained that she does this because there's no point in having a perfect lip if you have ageing around the lips and mouth.
Dr Rakus warned me there would be a slight pinch, but honestly it really was just that – a very slight pinch. It can be described as uncomfortable, and you can feel the needle but it certainly isn't painful.
I barely even flinched. In fact, Dr Rakus said I was the perfect patient as I wasn't too nervous and I remained as still as possible.
After every couple of injections, Dr Rakus would get me to hold up the mirror to show me where else she thought she would be applying the filler. This put me at ease as I felt I was part of the process.
can be described as uncomfortable, and you can feel the needle but it certainly isn't painful.
Then Dr Rakus slightly massaged the filler into my lips and wiped away any blood. It felt slightly odd but again, it didn't bother me at all. Then she smothered my lips in anti-brusing cream (arnica) and I held ice on my lips to help with the bruising.
When I look at the video of the procedure, I think it looked a lot more painful than it actually felt. So don't be put off just because it looks painful.
'I had swelling and some bruising'
Immediately after the treatment there was some swelling and bruising. I would say that if you were going on a date or seeing a friend who you didn't want knowing about your procedure then I would reschedule.
The very next day my lips looked quite bruised, someone even asked me if I it was a birth mark or bruise on my lip. I was slightly embarrassed to leave the house but it was nothing an extra bit of lipstick or lip gloss couldn't handle.
Everyone at work said they looked great and that they could definitely see a subtle difference. My lips were also a little sore for a few days afterwards. I couldn't smack my lips together after applying lipstick or lip gloss, and I tried whistling when walking my dog and couldn't, which I found hilarious.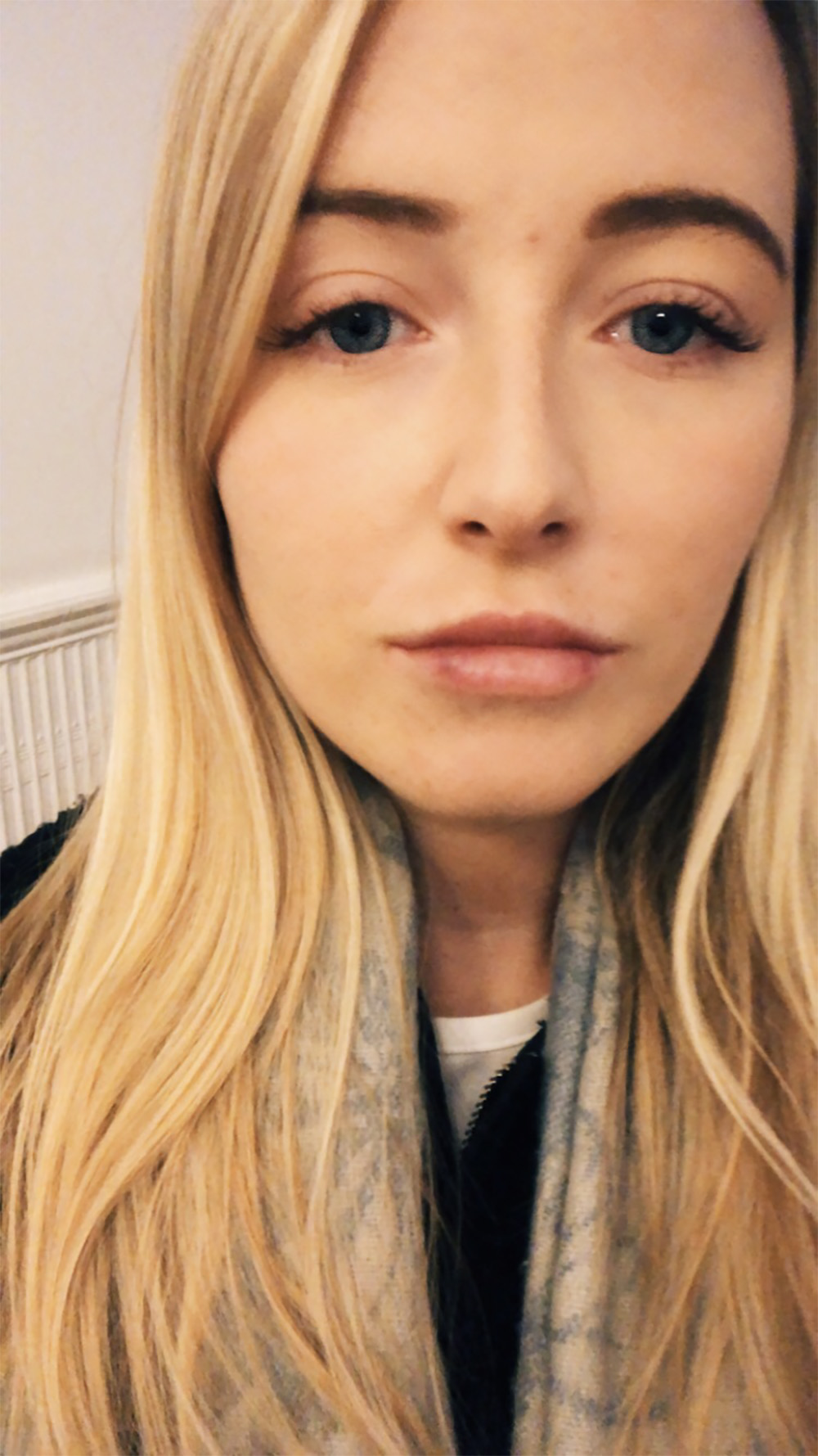 My lips also felt like they had stuff in them (well duh, but you know what I mean) so I was conscious to put any pressure on them.
Within four days to a week, the swelling and bruising had almost completely gone. Two weeks later when I had gone back for a top up, the same happened again. I had slight swelling and bruising but nothing too bad or too obvious.
'Results can last up to a year'
Dermal filler that is used to fill lips, is made in a lab but as it's a sugar, your body is able to naturally break it down over time. That's why this filler isn't a permanent change.
However fast your metabolism is determines how long it will take your body to break down the filler, which can be from around six to 12 months.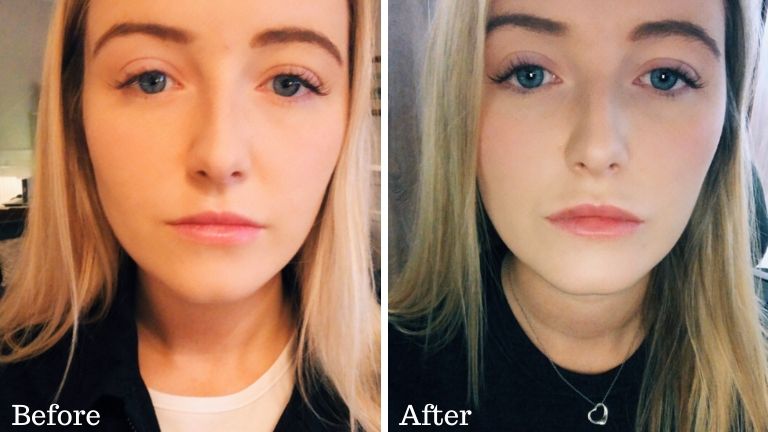 One week after the second treatment, I went out with a friend who didn't know I was having lip filler. I see her every six weeks, so if anyone was going to notice it would be her.
All she said was, 'you look really good, I can't put my finger on it but something has changed and you look very good for it'. After then telling her about having my lips filled, she said that the subtle change was perfect.
I feel a lot more confident wearing no make-up, I find it amazing that such a slight change can make such a difference to someone's face. And I literally can't stop taking selfies.
A natural, subtle, slightly fuller look was exactly what I had wanted and that's exactly what I got.
For more information on having lip fillers with Dr Rita Rakus see her website drritarakus.co.uk, or call on 020 7460 7324.
34 Hans Road,
Knightsbridge,
London SW3 1RW
This piece has been sponsored by The Rita Rakus Clinic
Vaguely relevant Healthista content:
Botox and fillers – 6 ways to not look fake no one ever tells you
WIN a fat loss Silk'n Lipo slimming device worth £449
I did a body transformation and lost 11 inches – this is what REALLY works for fat loss
Other Healthista Content you might like:
 'The new anti-ageing beauty jab that transformed my tired skin'
This abs workout with kettlebells takes only 20 minutes and will fire up your core
Where to eat plant-based in London from this top vegan blogger
Like this article? Sign up to our newsletter to get more articles like this delivered straight to your inbox.