Healthista's new How to Box video series is onto it's sixth lesson and this time it's all about defence. Former champion boxer and head coach at  BXR London, Gary Logan shows us how to defend ourselves like a pro
Dua Lipa, Angelina Jolie, Khloe and Kourtney Kardashian, Eva Mendes, Gigi Hadid, Adriana Lima, Caroline Flack, Shay Mitchell, Ellie Goulding and Demi Lovato.
This long list of celebrity names all have something in common – they love boxing.
Do you know someone who is mad about boxing? Seems everyone is, including these celebrities – which means it has to be cool right?
Plus 'women' and 'boxing' are two words that no longer sound odd if used in the same sentence, with women's participation in boxing and other fight styled sports rising dramatically in recent years. In fact, many say that boxing classes contain more women than men.
This may have been helped by boxing champions such as Nicola Adams, Ronda Rousey and Katie Taylor who are just some female boxers who have made headlines and inspired women everywhere to take up the sport.
Here is a picture of Nicola Adams visiting cool boutique boxing gym BXR London.
https://www.instagram.com/p/BvADjypF0dI/?utm_source=ig_embed
The cool boxing gym BXR London
Boxing gyms like BXR London, are popping up everywhere. Boutique boxing gyms help you to train like a boxer, without actually finding yourself in any real physical fights, because let's be honest after a long day at work that's all you need.
This is particularly perfect for women who are slightly nervous about getting started in what has been known to be a male-dominated sport.
Boxing gyms are set up to take people from a beginner level to a more advanced stage, so if you are worried you'll be the only one there who has never boxed before, think again.
BXR is also known as 'the Anthony Joshua gym.
BXR London was launched in January 2017 and is located in Marylebone. BXR is also known as 'the Anthony Joshua gym' because the Olympic boxing champion is an investing partner.
BXR's tagline is 'Train Like a Champion', so don't expect to go there if you want to go for a light jog on the treadmill and hang around for a relaxing chat in the sauna (which they do have by the way, along with a steam room).
BXR is swish: polished concrete, open space, a picture of Mohammid Ali painted on the wall, a glass cabinet containing boxing gloves signed by World Champion Anthony Joshua and pristine equipment.
Athletic authenticity and ultimate luxury is not an easy combination to achieve. But with bright luxurious changing rooms, a lounge area and a full sized boxing ring at it's core, BXR has managed to do just that.
Check out BXR's membership options here.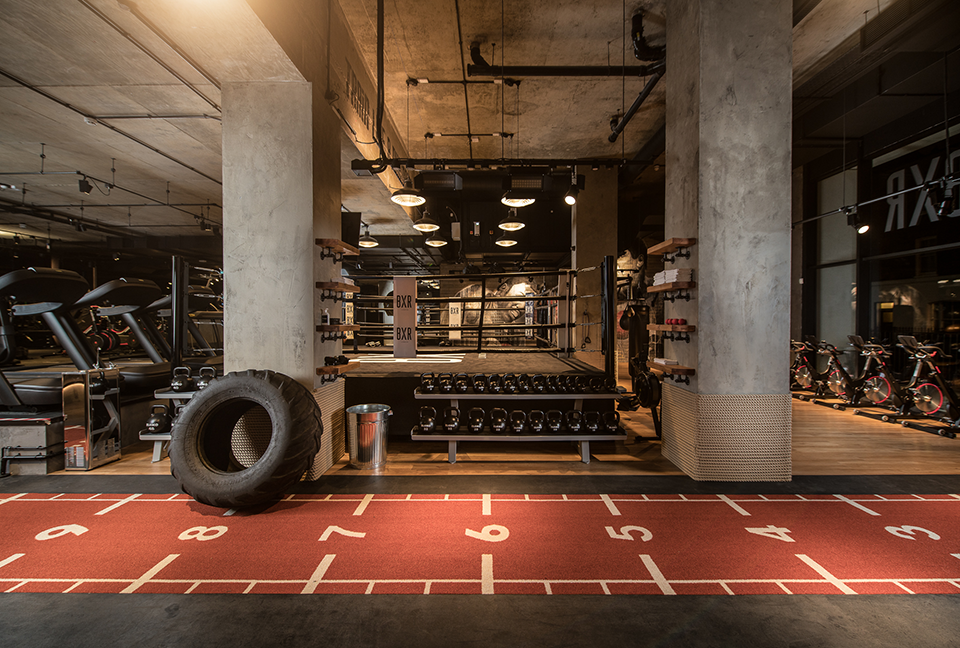 Healthista have teamed up with BXR London (a luxury boxing gym that launched in January 2017) to give you thirteen videos of Boxing School lessons with BXR's head boxing coach Gary Logan.
Since retiring from professional boxing, Gary Logan has trained top clients, including a number of celebrities. He knows his stuff, and although he can be strict he also makes sure you have a great time – so naturally he was the perfect choice.
From footwork to stance, keeping your guard up to balance, Gary will teach you how. If head boxing coach Gary Logan can't teach you how to deliver a punch fit for a professional fight then no one can.
Are you ready for boxing lesson number five?
Boxing School Lesson #6 Defence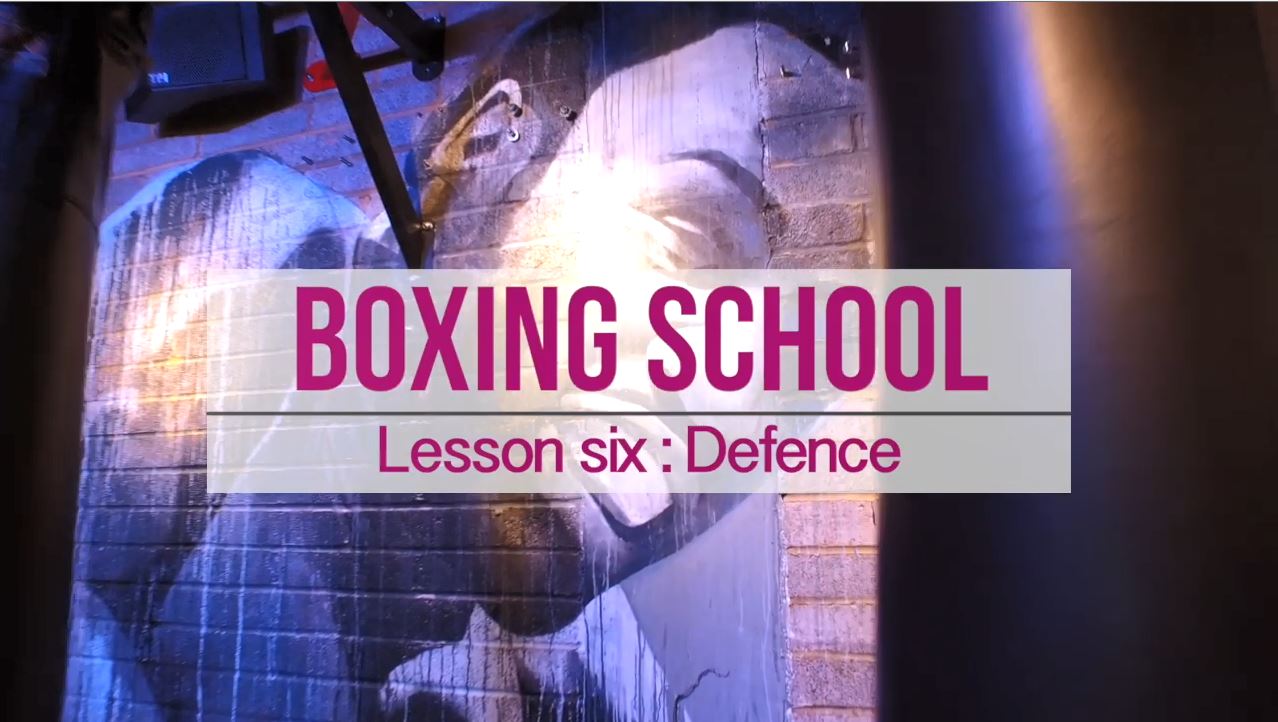 Punching is all well and good, but you also need to be able to defend yourself from those who are throwing the punches at you.
The first type of defence that Gray explains is similar to you learnt in your first lesson – foot movement (stance) and balance.
You can't to simply step away from your opponent as they come towards you, but making sure your feet are still shoulder width apart with your knees softly bent and flexed.
As well as stepping away, you can move to the side, making sure your shoulder stays facing your opponent.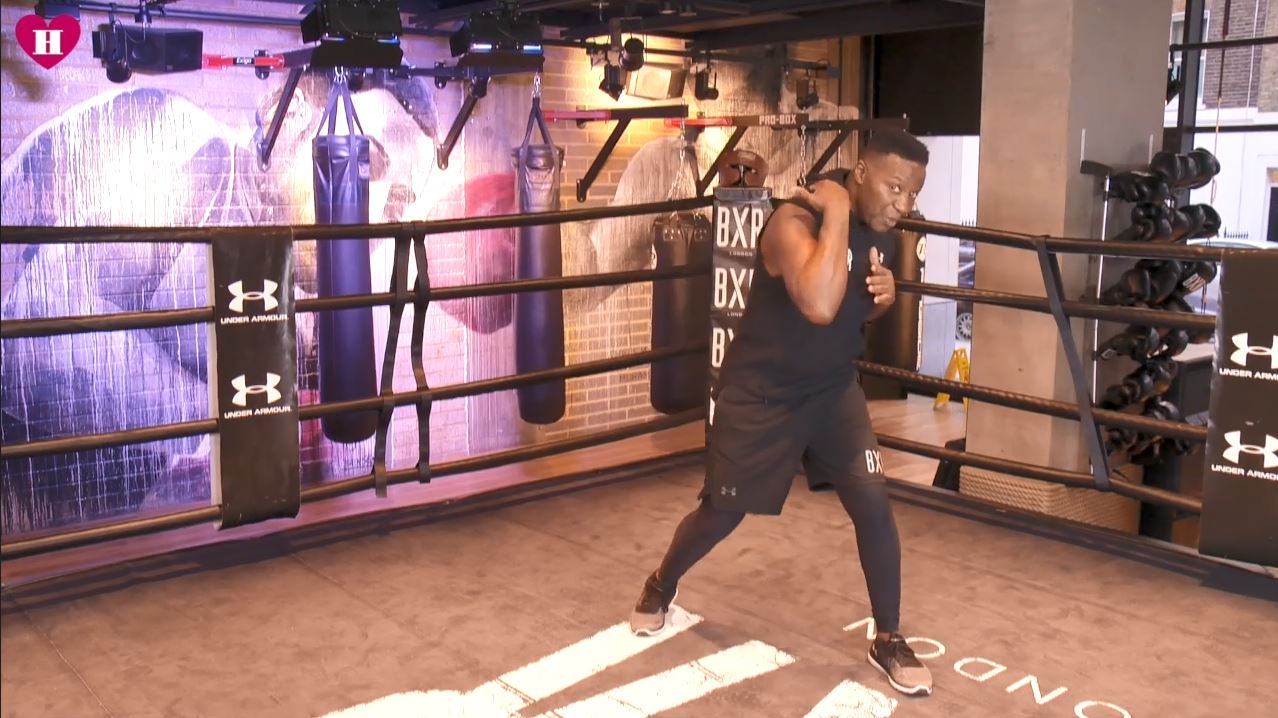 Another option is to turn your shoulder as you move, especially if you are getting around to the side of your opponent. Turn your shoulder out of the way of the punch, and then get back on balance to you starting boxing stance as quick as possible.
'It always goes back to balance,' says Gary. 'If you move off balance, you will continually be hit off balance and that is no good in boxing'.
Signed up for a boxing class? Here's what you'll need…
If you've signed up for your own boxing class and are unsure what to expect here are some things you will need, other than sheer determination and the motivation to hit as hard as you can:
A pair of trainers
A good sports bra
Comfortable training clothes
Boxing gloves (most clubs will lend you a pair on your first visit but bare in mind these will have been worn many times before)
Wraps (available online or from most sports shops).
More from Healthista's How To Box Video Series:
HOW TO BOX Lesson #1: Stance and Balance
HOW TO BOX Lesson #3: How to Back Hand
HOW TO BOX Lesson #4: How to Hook
HOW TO BOX Lesson #5 How to Uppercut
HOW TO BOX Lesson #7: How to Block
HOW TO BOX Lesson #8 : How to Slip
More Healthista Content:
8 subtle signs you have low self-esteem
How a tantric massage could boost your sex life
Could a probiotic help you sleep?