As we approach the spring and summer months, it might be time for a new pair of trainers – or five. Here are 11 pairs we simply can't stop talking about
Wanting to kick off the upcoming warm months with a new pair of kicks? We have done the work for you and found the hottest shoes of the season so you don't have to – you're welcome.
Here are Healthista's top pick kicks for running, walking and fashion.
Best shoes for running and walking
Allbirds recently released their new line of shoes: the Colourways. These shoes mimic the colors found in nature. The Allbirds' website claims these shoes are 'a remarkable shoe that's naturally soft, cosy all over, and fits your every move'.
Currently, there are five classic color and 11 limited edition colors. These shoes are so comfortable you'll never want to take them off. They are super soft and are made with wool to minimise the odor, so you don't have to wear socks.
'We source 17.5 micron superfine New Zealand Merino wool, which we developed into our very own material with a premium Italian mill. It's temperature-regulating and incredibly cosy, all without an irritating scratchiness', says Allbirds.com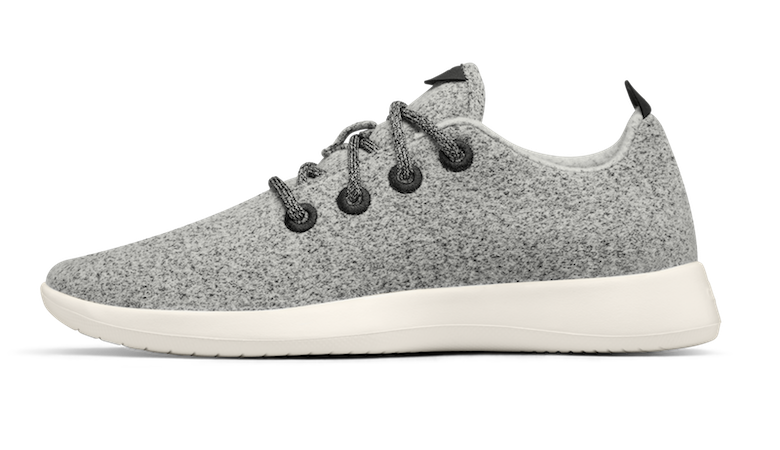 These new APL Women's Running shoes come in six different colors.
The 'midsole/outsole compound developed for direct ground contact, enabling the use of less rubber on the outsole, significantly reducing the weight of the shoes', says APL.
This trainer is inspired by the shape of a feather. These trainers place your feet in a natural position for the most efficient running.
'The outsole incorporates natural motion flex grooves that react to every movement', says APL's website.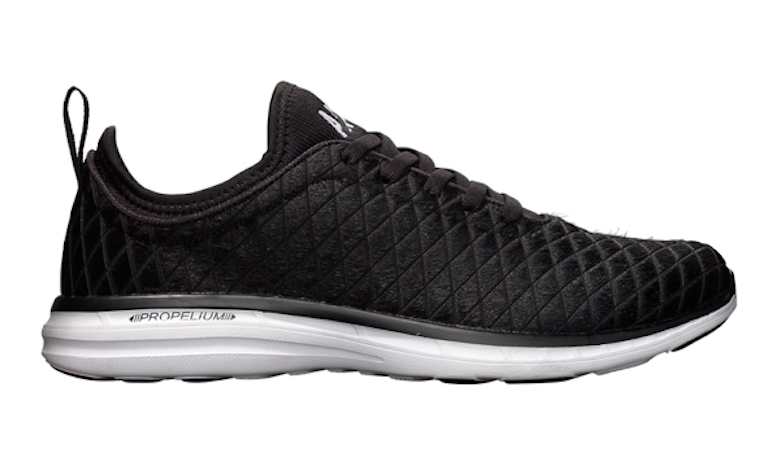 Channel your inner Kendall Jenner with the new UltraBOOST 19 Shoes. These shoes come in a variety of five colors to choose from.
'Boost is our most responsive cushioning ever, delivering incredible energy return: The more energy you give, the more you get', says Adidas. 
Adidas says, 'These high-performance neutral running shoes deliver unrivalled comfort and energy return. The lightweight and propulsive shoes have a seamless knit upper that's engineered with motion weave technology to provide stretch while also holding your foot in place while you run. The second-skin fit follows the shape of your foot to reduce pressure points'.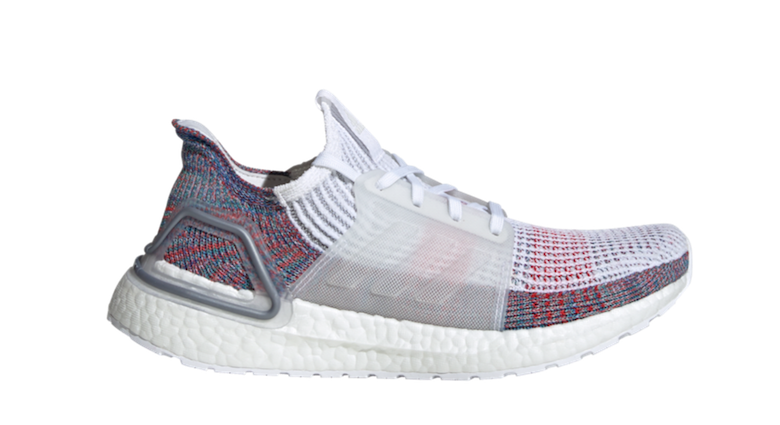 https://www.instagram.com/p/BtOyLMvDxgA/
Want to feel fast without giving up the cushion feel? These trainers are the perfect pick for you. The Fresh Foam Zante Pursuit comes in five colors.
New Balance says this shoe has a 'Fresh Foam innovative midsole created from a single piece of foam that provides a plush, more natural ride'.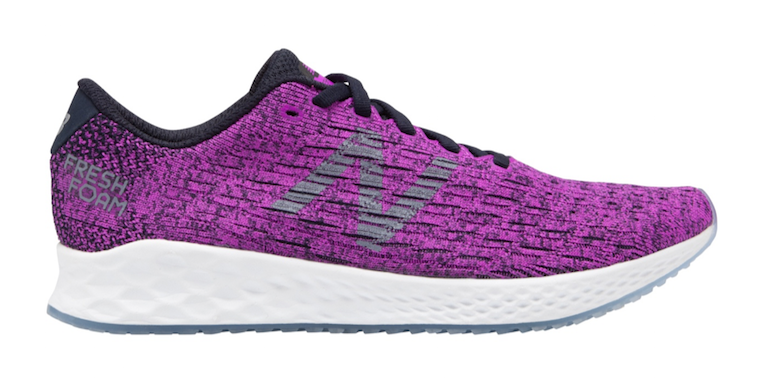 The Nike Odyssey React Flyknit 2s come in four colors and also a design your own option.
Nike says this 'shoe delivers a strategic combination of lightweight Flyknit and synthetic material for support just where you need it. Underfoot, Nike React cushioning delivers a soft, springy ride for a route that begs to be crushed'.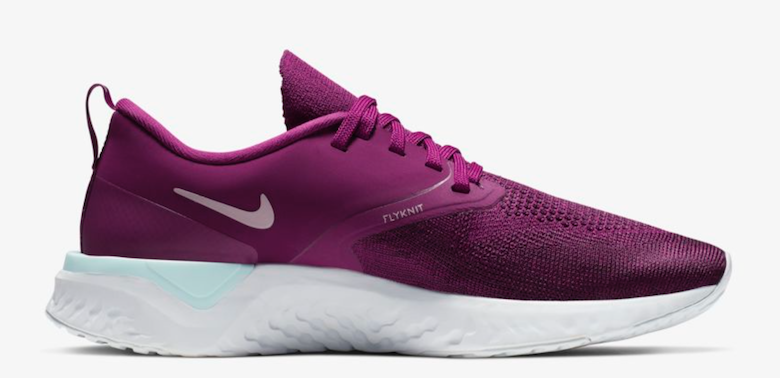 These shoes come in four different colors. The DynaFlytes are ideal for running any distance.
These trainers are 'packed full of revolutionary ASICS GEL cushioning to give you lightweight support and protection against friction and chafing, the shoe also features a re-engineered upper with flexible Adapt Mesh 2.0 technology that provides you with a perfect and well-ventilated fit', says Asics.
For a light, durable and fast run, these shoes may be perfect for you.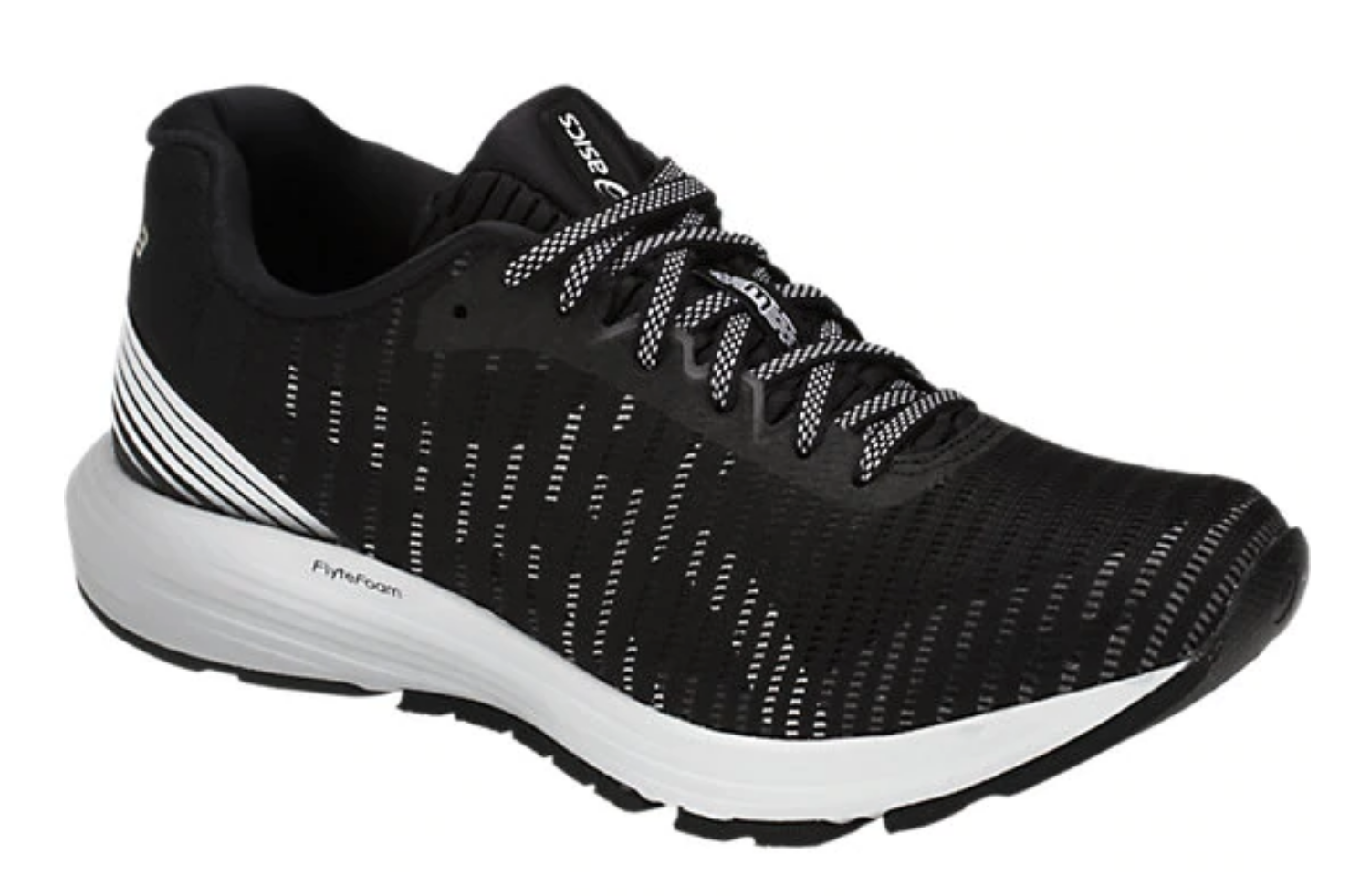 Best shoes for fashion
Selena Gomez rocks these Puma trainers, you could too.
'Elevate your street style from casual to cool in these retro, '80s-inspired sneakers. With a perforated forefoot, long, clean lines and a thick, textured midsole, you'll catch every onlooker's eye' says the Puma website.
These trainers feature a lace closer for a snug fit. The Cali Nubucks come in two different colors: Peach Bud and Elderberry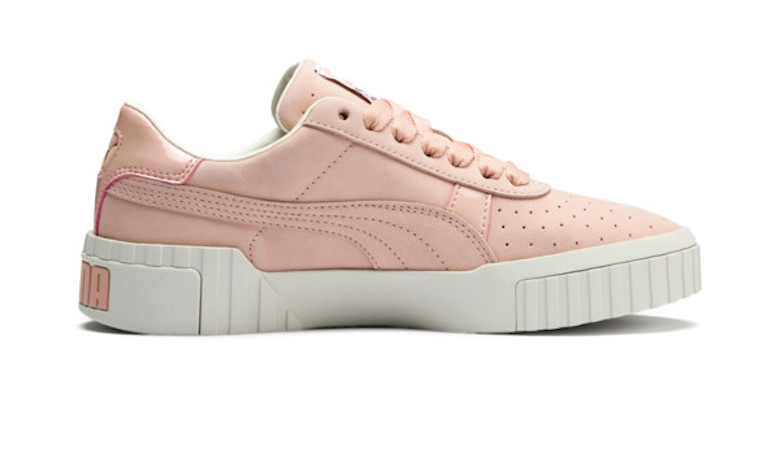 https://www.instagram.com/p/BtV-mUugGrp/
This platform sneaker will make you stand out everywhere you go, especially with that swanky animal print.
Air Force 1 trainers have been a staple in the world of trainers for decades. 'In 1982, it was the first basketball shoe to house Nike Air, revolutionising the game while rapidly gaining traction around the world, from the hardwood, to the tarmac, to the core of hip-hop culture', says Nike.
Nike continues to improve this icon of a shoe while keeping some of the traditional traits from the original shoe, such as 'its roots with soft, springy cushioning, and Nike Air technology'.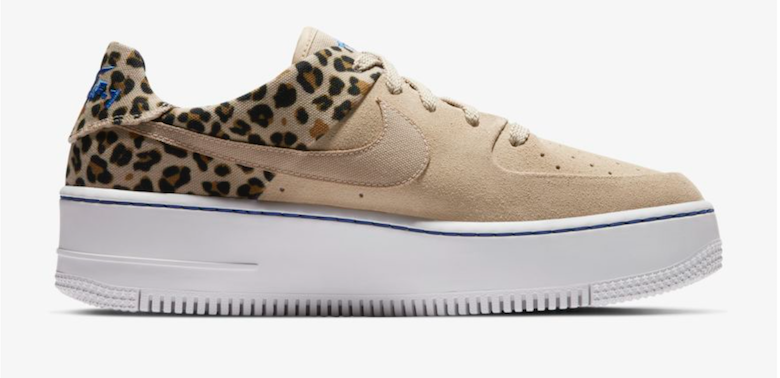 This sleek leather trainer comes in three different colors: white, black and off-white
Adidas says these are 'trainers that redefine tennis style with a wavy panelled design'.
'These shoes reimagine crisp, clean tennis style. The supple leather upper comes with nubuck overlays that add texture and depth to create a multilayered look', says Adidas.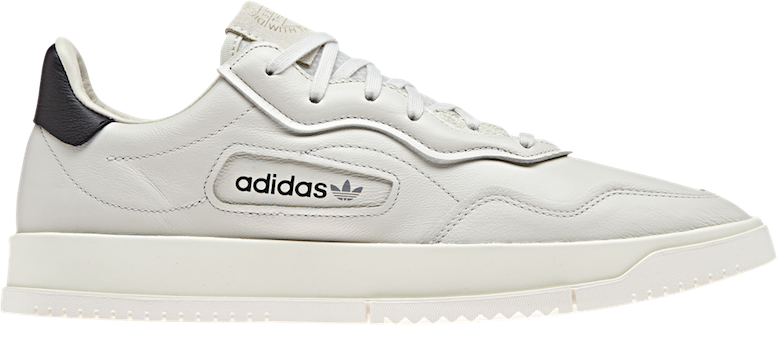 Gigi has recently paired with Reebok for a new line of clothing and trainers.
There are five types of shoes that each come in two different colors. There is a color for every person. Anything from a classic black to neon red- Gigi has you covered.
These are our favorite. The TRIPLE platform leather sneakers. Tall and cool? Yes please.
'With bold touches inspired by Gigi Hadid, these women's shoes make a big style statement. The soft leather upper stays true to the original favorite. The sky-high EVA midsole is triple-stacked with a ripple outsole for a super chunky look', says Reebok.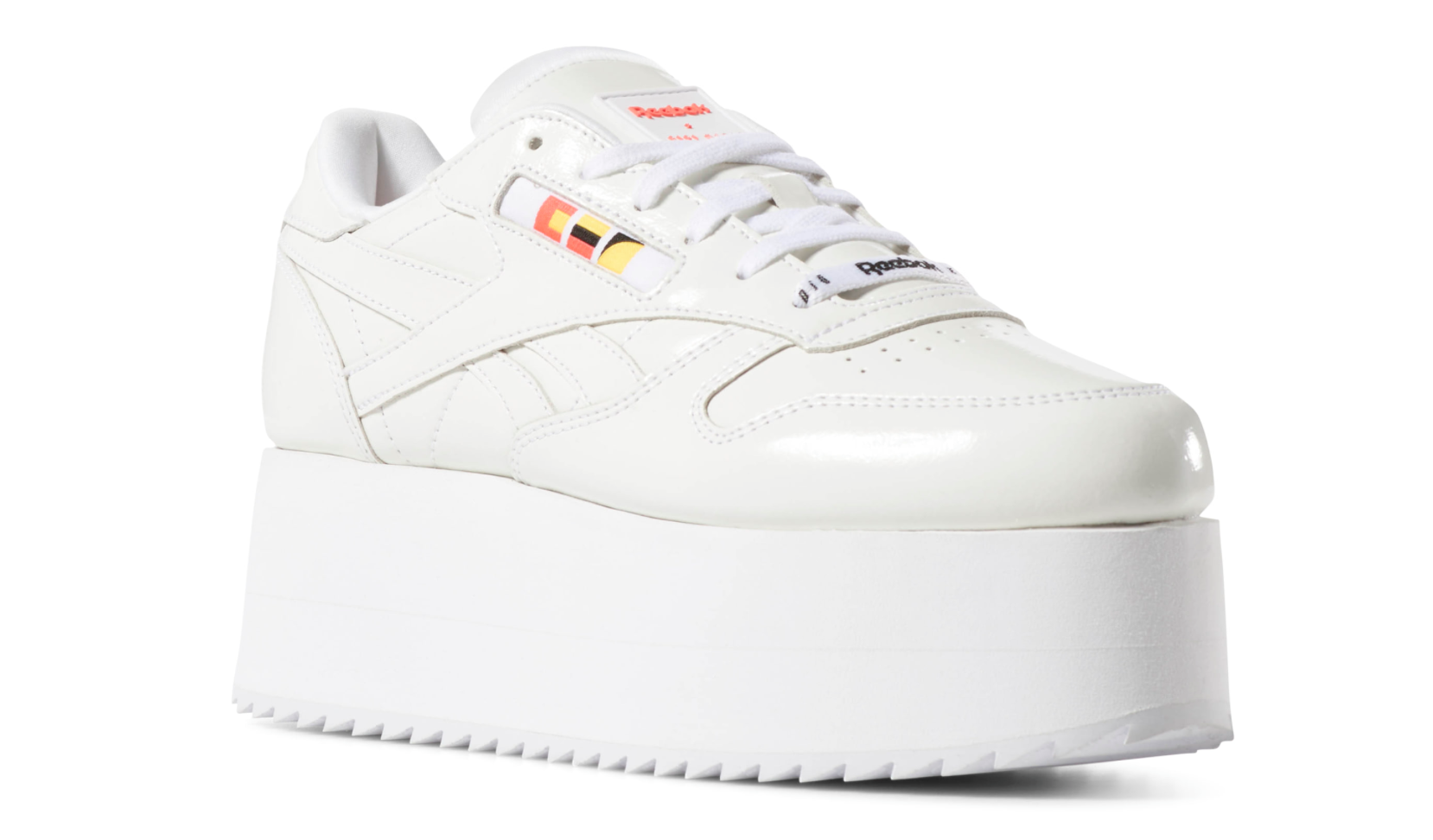 Here is Gigi rocking another pair from her collection. How cool are these?
https://www.instagram.com/p/BtdjyV5nLL8/
These may be the priciest of the bunch but if you mean serious running business then they are the trainer for you.
The Metaride shoe has been in the making for over the last two years by a team of scientists and designers. The shoe is scientifically proven to reduce energy loss at the ankle joint by almost one fifth, allowing runners who run long distances to run even further.
The key to creating this new technology was the discovery of Guidesole technology. The precision-shaped curve sole works by shifting the body weight forward and propelling runners on wards to give them the feeling of effortless motion.
Are you running the marathon this year? Perhaps these are the shoes that will help you through it.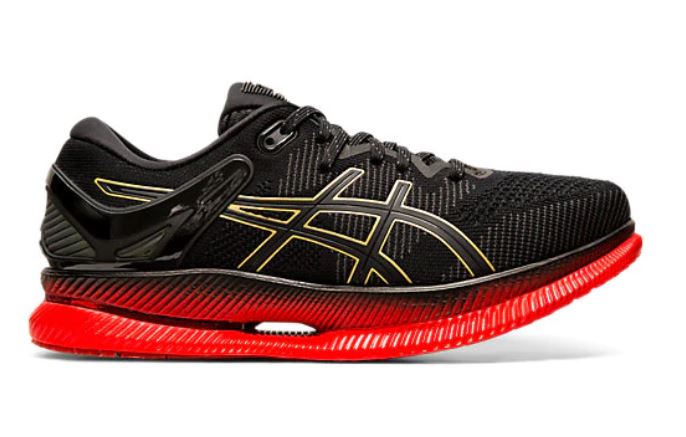 More Healthista content:
Mindfulness and running – the therapy that could change your life
Running for beginners – 7 steps to getting started
7 skincare steps this beauty director swears by
WIN an overnight spa stay worth £279 by taking our 5-minute survey
9 beauty shopping secrets this top expert wants you to know
Like this article? Sign up to our newsletter to get more articles like this delivered straight to your inbox.