Time for boxing lesson number 4 – how to deliver a hook. Former champion boxer and head coach at BXR London, Gary Logan shows us how 
Do you know someone who is mad about boxing? Seems everyone is, including celebrities – which means it has to be cool right?
Dua Lipa, Angelina Jolie, Khloe and Kourtney Kardashian, Eva Mendes, Gigi Hadid, Adriana Lima, Caroline Flack, Shay Mitchell, Ellie Goulding, Demi Lovato – the list is endless. Female celebs just can't get enough of hitting stuff.
Here's 23 year old superstar Dua Lipa training with professional boxer Sohail Ahmad at well-known boxing boutique BXR London.
https://www.instagram.com/p/BSar9bGFNsl/?utm_source=ig_embed
Boxing gyms and classes are on the rise
Due to such a rise in popularity, boxing gyms like BXR London, are popping up everywhere. Boutique boxing gyms help you to train like a boxer, without actually finding yourself in any real physical fights, because let's be honest after a long day at work that's all you need.
This is particularly perfect for women who are slightly nervous about getting started in what has been known to be a male-dominated sport.
'Women' and 'boxing' are two words that no longer sound odd if used in the same sentence, with women's participation in boxing and other fight styled sports rising dramatically in recent years. In fact, many say that boxing classes are full or more women than men.
This may have been helped by boxing champions such as Nicola Adams, Ronda Rousey and Katie Taylor who are just some female boxers who have made headlines and inspired women everywhere to take up the sport.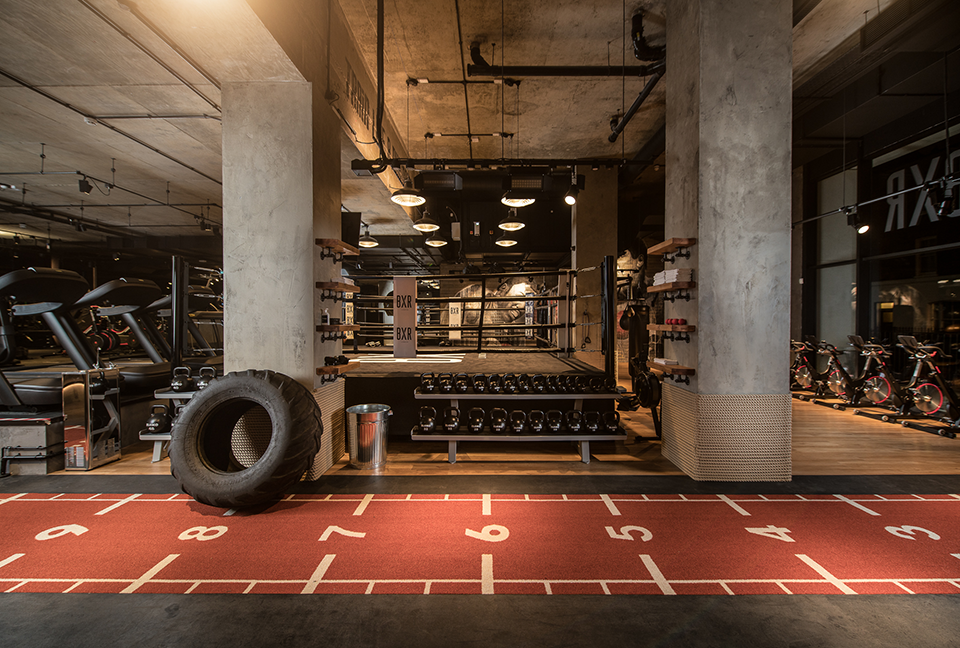 Boxing gyms are set up to take people from a beginner level to a more advanced stage, so if you are worried you'll be the only one there who has never boxed before, think again.
Boxing is an intense full-body workout and the techniques can be quite intricate. This can be slightly intimidating for those who are new to boxing.
That's why Healthista have teamed up with BXR London (a luxury boxing gym that launched in January 2017) to give you thirteen videos of Boxing School lessons with BXR's head boxing coach Gary Logan.
Logan has trained top clients, including a number of celebrities, since he retired from professional boxing. He knows his stuff, and although he can be strict he also makes sure you have a great time – so naturally he was the perfect choice.
From footwork to stance, keeping your guard up to balance, Gary will teach you how. If head boxing coach Gary Logan can't teach you how to deliver a punch fit for a professional fight then no one can.
Here is boxing lesson number four…
Boxing School Lesson #4 How to Hook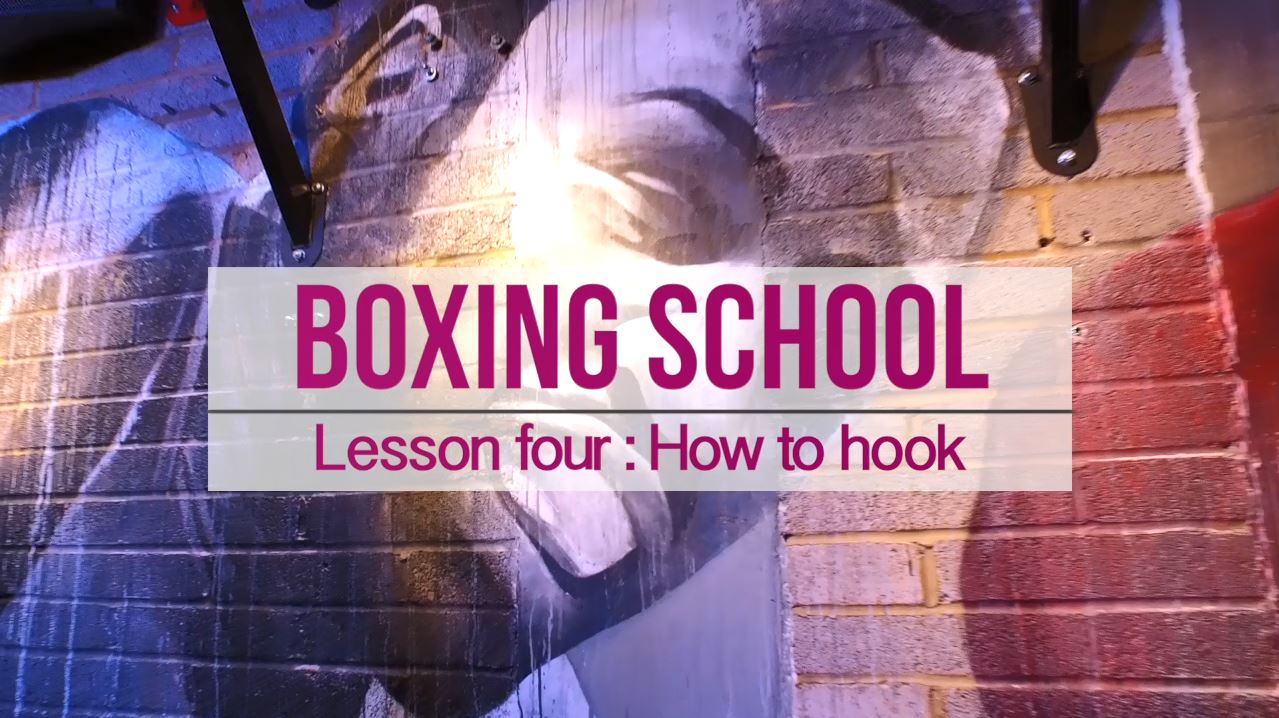 Th next punch you need to master is the 'hook'. For starters, like the jab and the back hand you need to start in your natural boxing stance.
With the hook you are going to rotate round with the opposite arm to the one you delivered your back hand with (remember that's right hand for righties, left for lefties).
But this time, the elbow is going to come up at a 90-degree angle. You need to swing as if you are aiming to punch someone in the jaw. Making sure that your closed palm is facing your face and not the floor.
This will not only activate your bicep and create more force, but it will also protect your shoulder.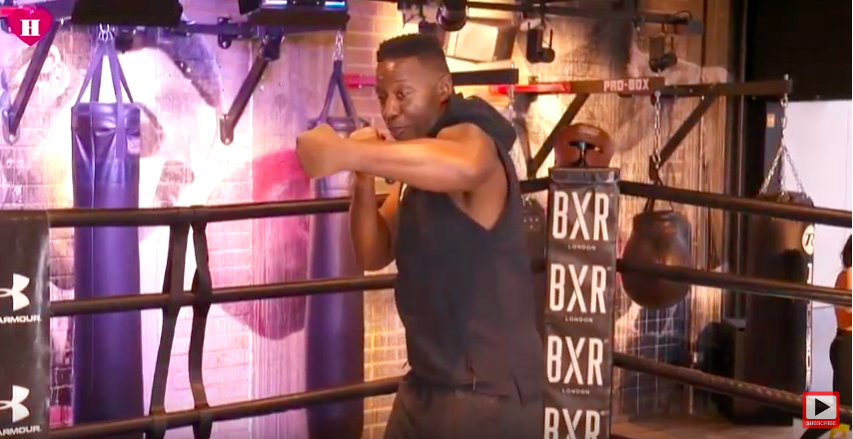 Pivot so that knee and hips face to the right, then carry the punch through with your left arm. Remember to rotate hips to deliver a more powerful punch, and twist and rotate through the core, to help with both power and balance.
'Also notice that my legs don't straighten when I punch,' says Gary (see video). Like Gary explained in the first boxing lesson, keep your legs flexed and soft at all times, this ensures you can rotate and pivot with ease.
Signed up for a boxing class? Here's what you'll need…
If you've signed up for your own boxing class and are unsure what to expect here are some things you will need, other than sheer determination and the motivation to hit as hard as you can:
A pair of trainers
A good sports bra
Comfortable training clothes
Boxing gloves (most clubs will lend you a pair on your first visit but bare in mind these will have been worn many times before)
Wraps (available online or from most sports shops).
More from Healthista's How To Box Video Series:
HOW TO BOX Lesson #1: Stance and Balance
HOW TO BOX Lesson #3: How to Back Hand
HOW TO BOX Lesson #5 How to Uppercut
More Healthista Content:
Why female boxing is so hot right now
This London boxing class will have you punching for joy
How to be happy everyday – 7 surprising things that really help