Ashley Verma's Define Method has helped sculpt the bodies of Zooey Deschanel, Poppy Delevigne and Jourdan Dun and her London studio has been a runaway success.  These are her secrets
Celebrity trainer Ashley Verma wasn't always the fitness force that she is today. Ten years ago, she was treading the boards as a Broadway actress in blockbuster musical theatre productions such as The Producers, Chicago and A Chorus Line.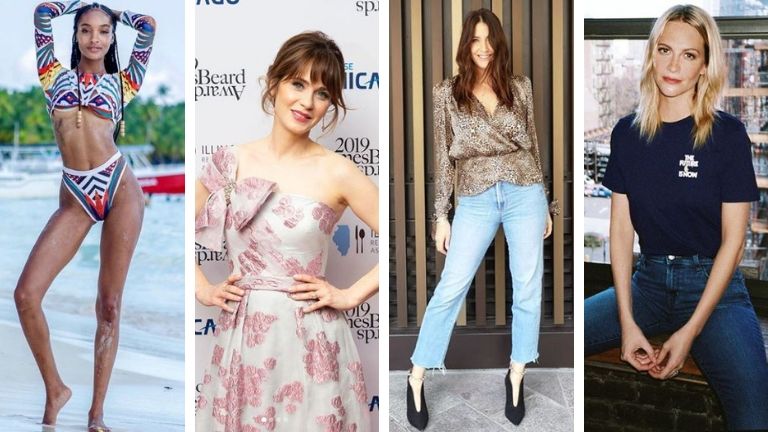 But then she started to dabble in teaching fitness and something clicked. 'I loved being on stage but over ten years ago I got into group fitness and it clicked instantly that I loved teaching and empowering other people to find their confidence and better themselves,' remembers Ashley. 'Over the last ten years I found the love for teaching more than performing.' And so, the Define Method was born.
collaboration is everything and the wellness industry is great for it
Ashley went on to help sculpt the bodies of such film and TV personalities as Kelly Ripa, Zooey Deschanel and Victoria's Secret stars including Lorena Rae and Nadine Leopold, quickly growing a huge following and community in New York City.
In 2016, Ashley and husband Rikki made the decision to move to London where she could see a huge potential for her method and technique. Define London, the now renowned Barre and fitness studio was launched and just two years later, with over 66 classes a week offered on the timetable, Define is on the cusp of expansion with plans in place for more studios nationwide.
Ashley is on the panel for Healthista's Health To Wealth wellness networking event which brings together Healthista readers, wellness business leaders, influencers and media under one roof and promises to be a night you can get your ideas in front of the right people…
Here are some of Ashley's secrets for building the success of Define.  For more, join us on the night.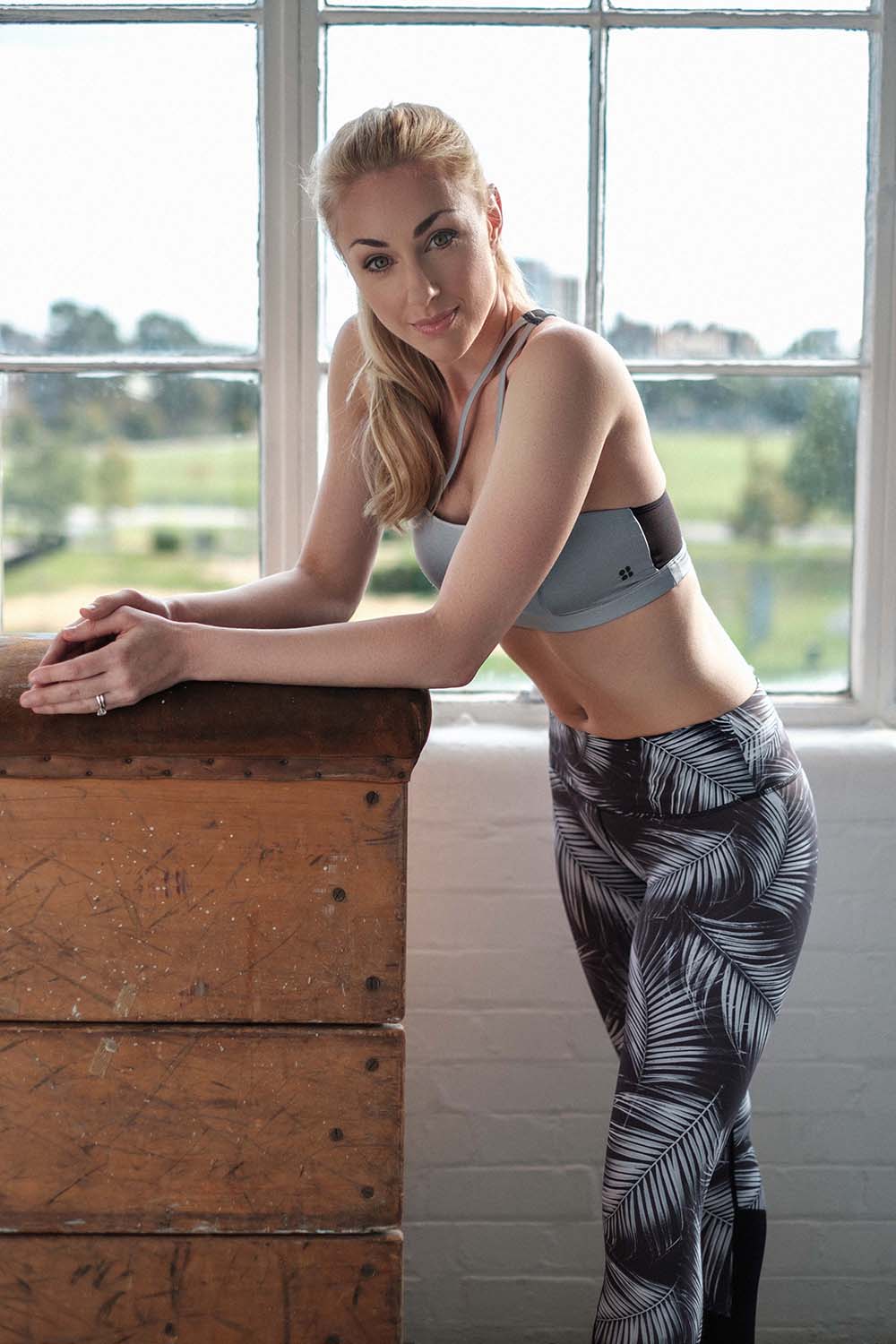 1. Get crystal clear on your concept
Whether it's opening a restaurant, a clothing line or fitness, get crystal clear on what you're doing before you start.  Don't look only at the people that are around you and only take that – think about what your specialty is, your true Unique Selling Product or USP and hone in on that.
I could have opened a regular fitness studio with spin bikes and treadmills but that's not what Define is. We are a niche, boutique fitness studio so everything that happens in terms of the schedule, who is teaching what and at what time of the day is meticulously thought out and carefully put together to reflect our unique vision.
We are premium, so with a price-tag like £28 a session for a 50 minute class like ours people want to know the facility has showers, wonderful hair dryers and real, personalised service. It's super-spotless and clean and always looks gorgeous – when you're running a business you need to have every detail thought out so your clients will really invest in it.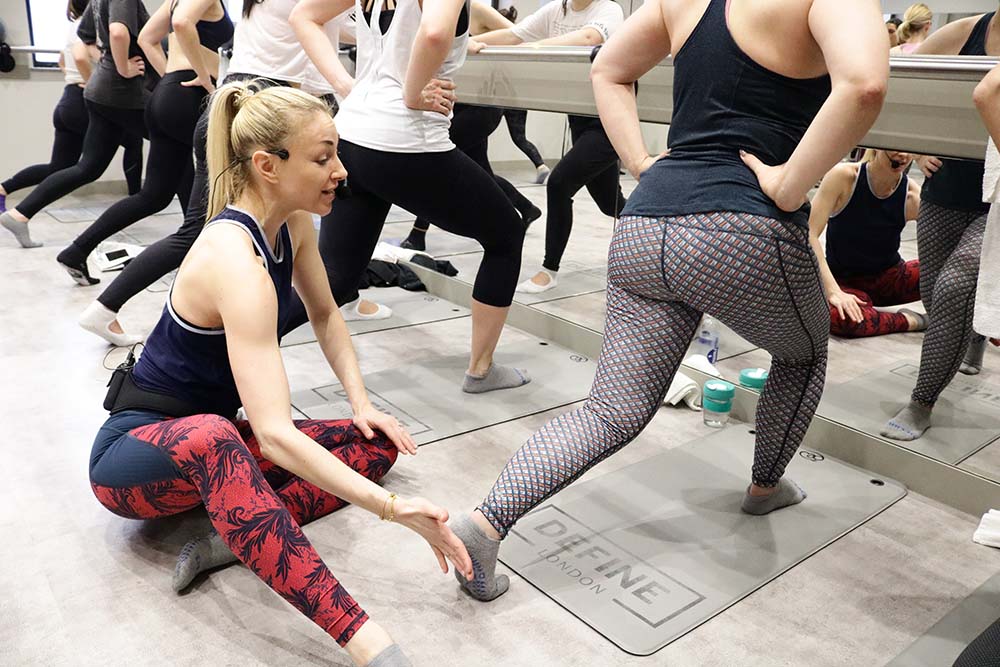 2. Collaborate, collaborate, collaborate
When I first moved to London I had strong partnerships with Sky TV, teaching all the reporters there. I also got a contract with Google and my instructors still go there three to four times a week and train group classes to the Google team. I also did a collaboration with the gym Third Space, and that really helped my user base grow. I truly believe collaboration is everything and the wellness industry is great for it.
About six months into being in London, I was teaching in the basement of Lorna Jane's active-wear store which had a fitness studio underneath and my classes were jam-packed. Then I was doing more and more pop ups and people were starting to travel everywhere I went.
Define London is a family funded business and I'm very fortunate that my in-laws, who are serial entrepreneurs, have funded the business. My mother-in-law is also my mentor (Ashley's mother-in-law is Baroness Verma, who was a front bench minister and is now the UN representative for the UK).
I had to pitch the Define idea to the board a few times and the third time they said, 'Look, you have a strong following, your concepts are well thought out, let's do this'. I found a space and the numbers added up, so they gave me the green light.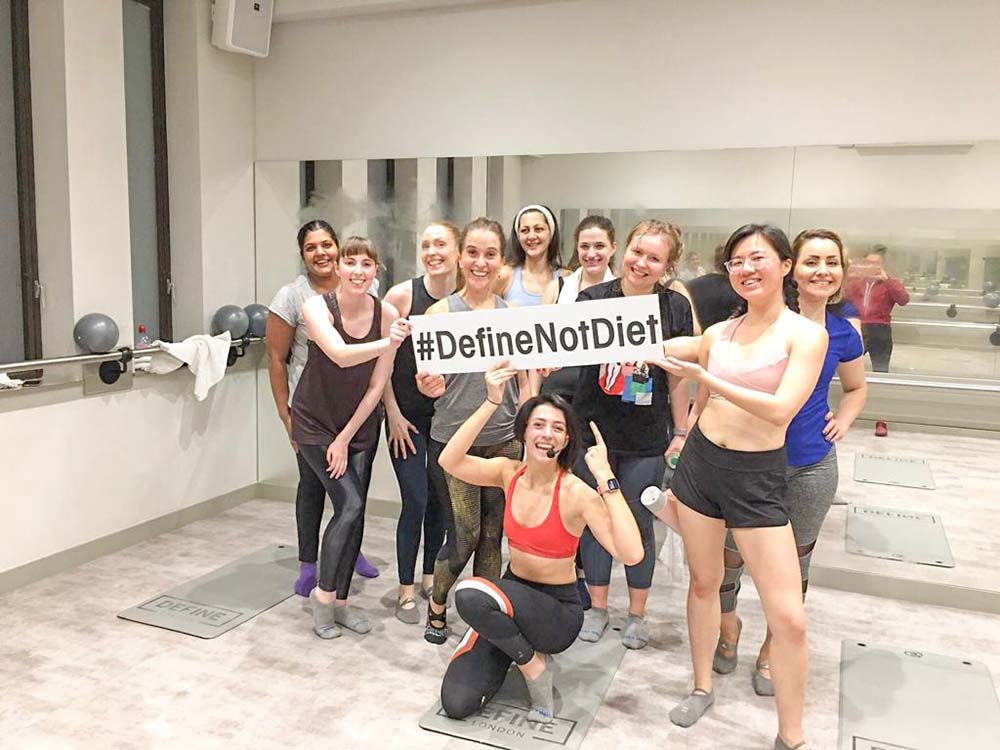 3.  Have a real point of difference
What makes us different is that DEFINE are truly a community. It's been a safe haven for a lot of people to feel empowered in their bodies – but it's not about being stick thin, it's about feeling confident.
A lot of the clients from DEFINE have stressful jobs, they're doctors, lawyers, entrepreneurs – well established men and women in their fields.  They want to go somewhere and workout knowing they are in the best hands with qualified instructors that actually care.
we cap our classes at 14 clients in one room
We are not a studio that is about big numbers, we cap our classes at 14 clients in one room, so everyone feels they have a personal training experience within a group classroom.  And, we know everyone who walks in the door, which means our clients feel they are a part of something.
4. Surround yourself with people that will inspire you
You need to surround yourself with people that are going to build you up and support you because you can't do anything in life without the right support system.  If you don't have anyone to talk to you will only go home and sulk.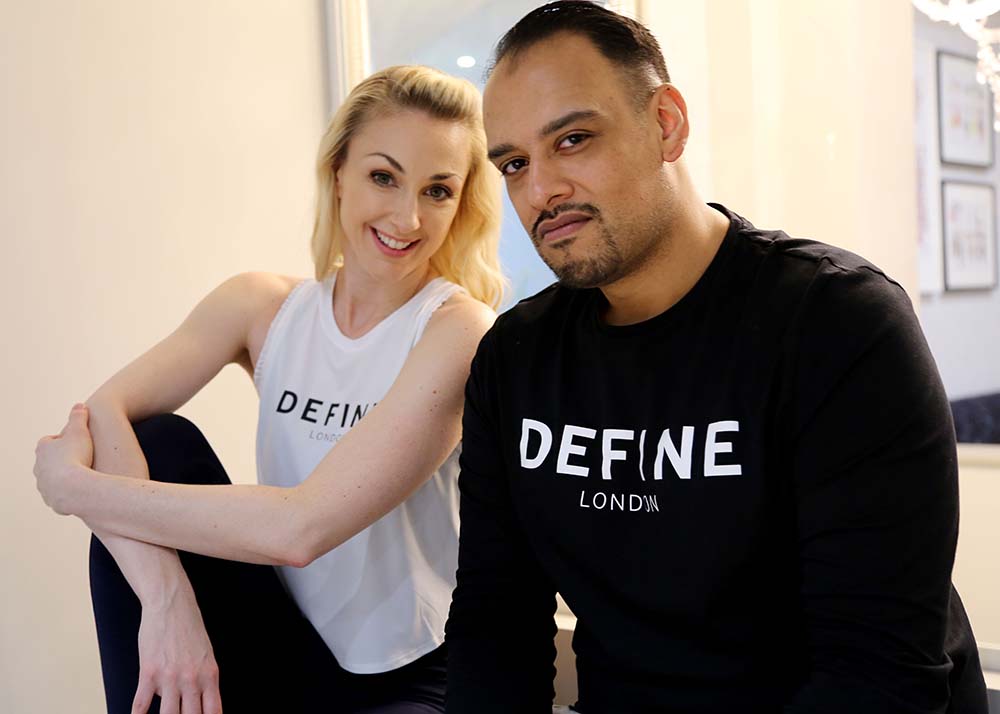 5. Grow a community with authenticity
We have a strong social profile and actually know everyone that is on our accounts – we tag everyone, we repost everyone, we follow people immediately. Our clients are the heartbeat of our business and we're very much in touch with them.
Our Instagram for example is real-people people focused. And yes, I train certain celebrity models but I am wary of creating a fitness brand that promotes a certain image leading people to think you have to be a model to do it – you don't.
I train Victoria's Secret models and recently Jourdan Dun and I did a collaboration workout with the Evening Standard. But that was done to show the personable side of Jourdan and how Barre is hard; not about being tall and gorgeous and glamourous but about putting in the work.
https://www.instagram.com/p/Bw6h1Y9Dkxp/
And recently for Deaf Awareness Week, we worked with a client who is an influencer called India Morse (aka Youleanmeup) who is deaf and through her I taught a class in complete silence, all in movement, gesture.  We had eight clients in the room that were deaf and then the rest of the class were able to speak and hear. It was so inspiring to see 14 people embrace it and come out sweaty and happy.
6.  If things aren't going right, change your footing
My husband and I don't have kids yet so Define is our first baby. It's a full time, 24/7 job and while I wouldn't change it for the world, it is beyond stressful because I have the weight of all of it on my shoulders. If numbers drop, or sales are not that great one day, I am constantly thinking, 'how do I fix things?'.
When things aren't perfect, I am always asking myself 'Why is not running to my expectations? What do I need to do differently?' I am a strong believer in changing your footing; always asking yourself, 'Why was last week so successful and this week wasn't?'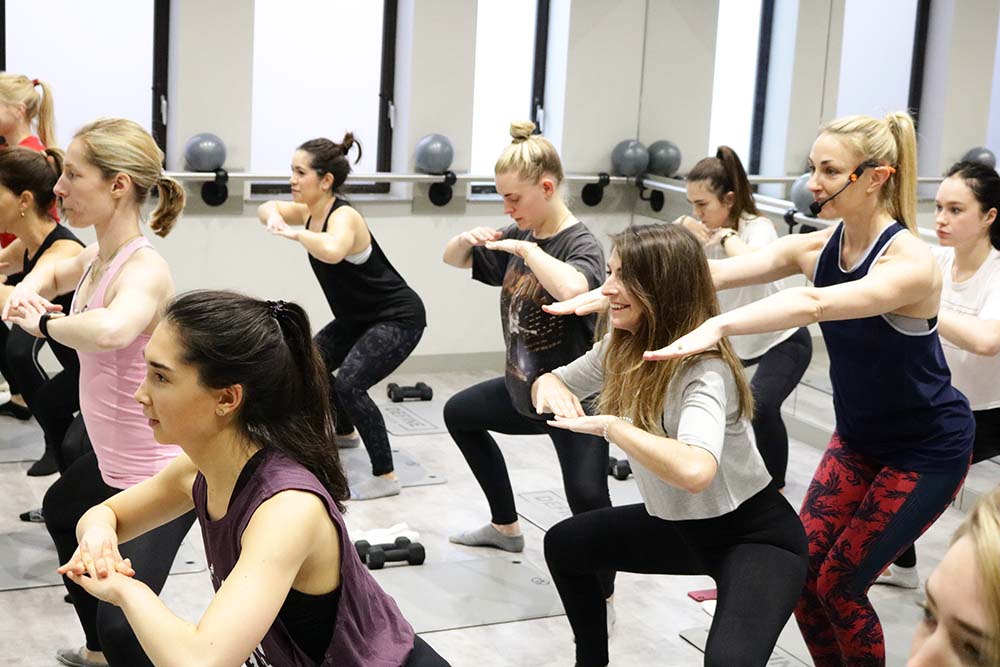 7.  Check in with your team
Everyday you have to re-evaluate, re-adjust, check in with your team.  Even if you're a one-man band, you still need to find someone bounce ideas off, like a business mentor you can constantly communicate with.  Communication is so important, not only when things are going well, but also when they're going not so well so other people can help you figure out what you need to change.
Book your class at Define London now.
If you've always wanted to make money from your healthy passion, Healthista's upcoming Health To Wealth event is your chance to learn how to grow – or even just start – your side hustle into a business.
Healthista have teamed up with luxury hotel brand Pullman Hotels & Resorts to launch a new wellness entrepreneurship-focused initiative and event – Health To Wealth – to help budding start-ups bring their businesses to life.
The live event will see Healthista readers, consumers, influencers, media and businesspeople alike, come together to share and learn.
During the event, selected early-stage health businesses and ideas will be put to the test Dragon's  Den-style before a panel of industry experts including BBC Dragon – and Healthista investor – Touker Suleyman.
When: June 13th, 2019
Where: The Shaw Theatre, Pullman London St Pancras, 100-110 Euston Road, King's Cross, London, NW1 2AJ
Time: 6.00pm-9.30pm
Tickets: £15 from this link. Entry price includes a wellbeing goodie bag worth over £50.
On the night
Successful entrepreneurs from all areas of wellness including nutrition, fitness, and fashion will take part in a panel discussion focused on sharing their experience, tips and tricks for starting and growing a business in the wellness space.
This will be followed by a Dragon's Den-style format, inviting up-and-coming wellness entrepreneurs to pitch for support to further the success of their own businesses.
The Health To Wealth entrepreneur's panel includes: 
Touker Suleyman, BBC Dragon, multi-millionaire behind brands including Finery, Ghost and Hawes & Curtis and Healthista investor.
Emlyn Brown, Vice-President Well-Being, Luxury and Premium Brands at Accor Hotels.
Ashley Verma, founder of London's barre fitness studio DEFINE London.
Anna Magee, Healthista Editor and CEO and multi-award winning health journalist.
Charing the panel will be Anni Hood, co-founder and chief executive at Well Intelligence – a research, insights and market evidence platform aimed at helping wellbeing businesses grow.
Tickets to join the audience to learn from the successes and hurdles overcome by the panel of speakers are £15 per person and available to purchase from here.
Use code HEALTHISTA5 at checkout to get £5 off
More Healthista Content:
Body transformation week 4 – How to do cardio for weight loss
'Sexual shame destroyed my mental health – here's how burlesque helped'
7 easy success hacks this neuroscientist does every day
8 facts about egg-freezing – the gynaecologist's guide
Like this article? Sign up to our newsletter to get more articles like this delivered straight to your inbox.