Priscilla Silcock , aka Sapphira, was raised in a religious sect and as a result grew up filled with with sexual shame, which eventually triggered a mental breakdown. But burlesque helped conquer her demons
I was raised in a strict sect of Christians known as the Brethren, based in Melbourne, Australia.  From the outside my life looked normal. We lived in a normal suburban street and I went to school along with all the other kids, but on Sundays we went to church without fail and every holiday was spent on church camp and in church youth groups.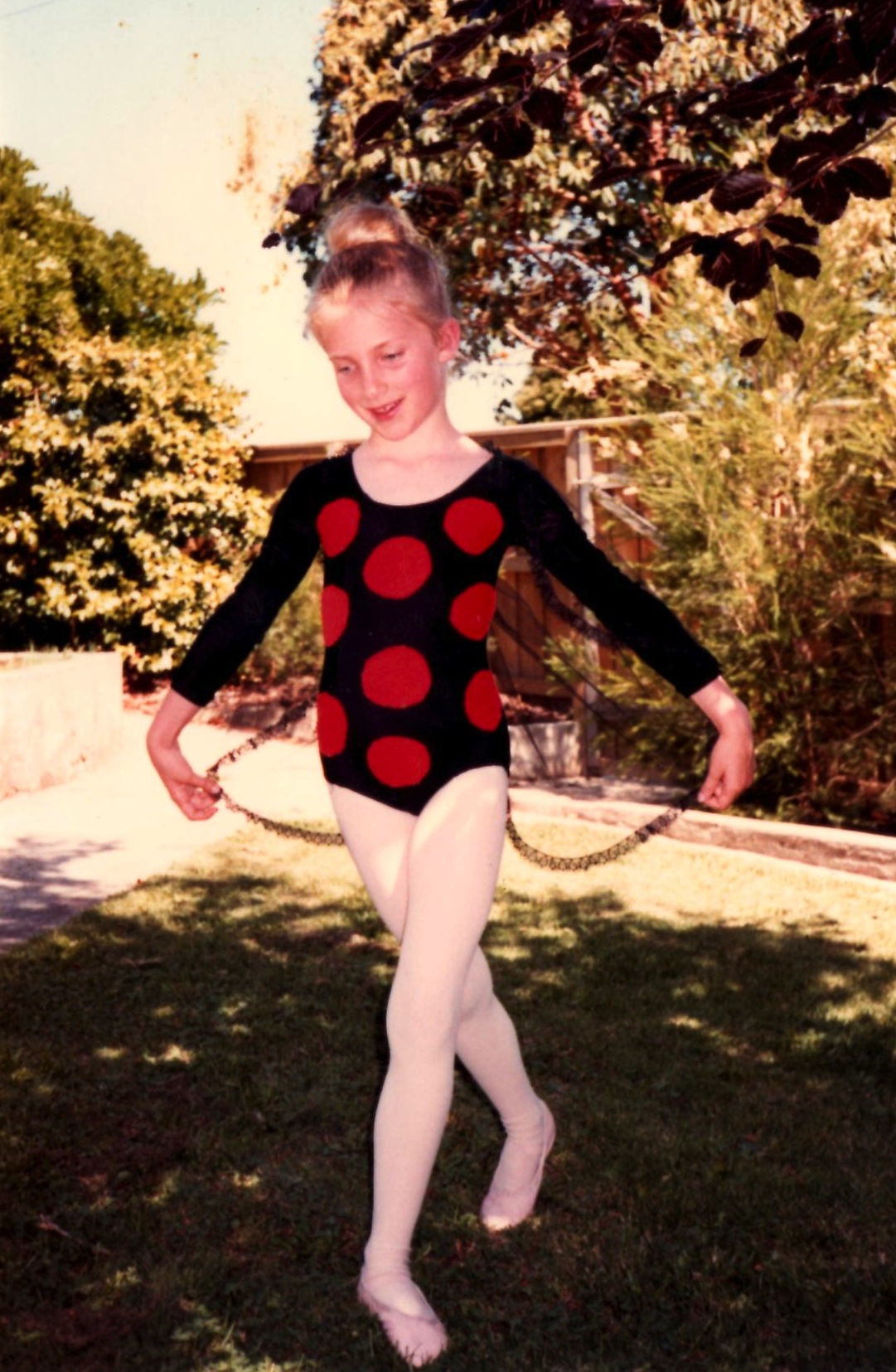 You might think there's nothing unusual about that, but the Brethren were extremely strict. I was taught that sinners would be sent to hell and that sex – or at least sex before marriage – was shameful and bad. Even dancing was banned for being too provocative.
When I was just eight years old I was already considered a trouble maker. I'd been cast in the Sunday school play as one of lions in the Bible story 'Daniel in the lion's den'.
I was taught that sinners would be sent to hell and that sex was shameful
In the story, Daniel, a godly man, is trapped in a den of lions, but God helps him to escape.  I was wearing a costume made from a leotard with a tail attached. I was in my element, swooshing my sexy tail but afterwards I was told that the Brothers did not approve and there would be no more dancing in Sunday school.
Sex was a sin
Even before this happened, I'd already got the message that sexuality was wrong.  When I was around five or six, I'd been caught masturbating by my mother, who tore back my bedsheets and told me to never do that again.  I felt profoundly ashamed and was terrified of being condemned to hell and separated from my family, whom I loved – and still love – very much.
I was in my element, swooshing my sexy tail but the Brothers did not approve
Sex equalled damnation in my young mind and these thoughts became more concrete as I reached puberty and began developing breasts and a female figure.
Premarital sex was strictly forbidden and could lead to excommunication from the Brethren. I thought that if I fell pregnant I would be cast out and the thought terrified me.
When I was 10 years old, a single woman fell pregnant 'out of wedlock'. The hushed tones with which everyone spoke about her left me feeling deep sympathy for her, but I quietly vowed that that must never happen to me and that I would be a 'good' Christian.
'Good' Christians didn't dance
Being a 'good' Christian meant reading my Bible daily, wearing modest clothes and covering my head in the Sunday meetings, as well as abiding by a long list of rules.
For example, 'worldly' music was forbidden for fear it would corrupt us and might event contain satanic messages.  But, as a teenager, my love of music was so strong, I began secretly recording non-Christian music on cassette from the radio in my bedroom.
I believed my natural impulses, which were to be sensual and dance, meant I was inherently flawed and I tried, in vain, to create a version of myself that would fit the mould as the Church wanted.  I wanted to be accepted by my parents and social group but, at the same time, I wanted to embrace who I was and be proud of my flamboyant character and I was starting to feel confused and conflicted.
'worldly' music was forbidden for fear it would corrupt us and might even contain satanic messages
As a teenager I began living a double life where, at my mainstream school, I would act tough by swearing and smoking the odd cigarette, in total contrast to the way I behaved around my church friends.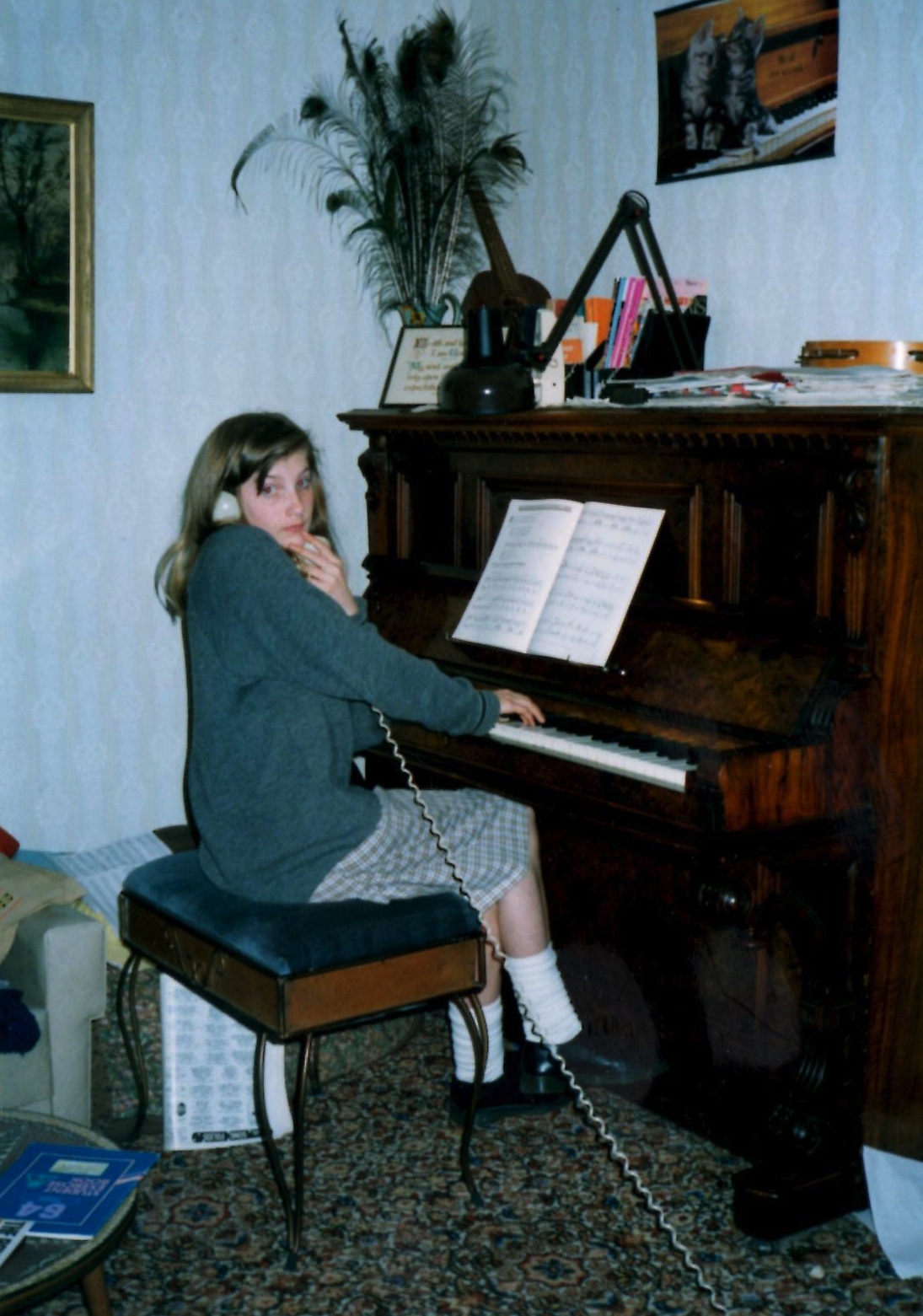 That was how I managed to fit in, in these vastly different worlds, but I was constantly stressed and I would often wake in panic in the middle of the night and be unable to get back to sleep. I lived like this for most of my childhood, from the age of eight until the age of 17, but I became increasingly anxious, like a volcano waiting to erupt.
Ex-communicated for having a boyfriend
When I was 18 my worst fear came true and I was excommunicated by the Brethren, when they found out I had a boyfriend who was not from the Church. I never discussed the excommunication with my parents because I was too ashamed. They were worried I was straying from God but were even more worried by my erratic behaviour.
It was at that point that I first began to display symptoms that I now recognise as hypomania. I was hyperactive and rarely slept. I barely stopped talking and was writing songs non-stop and singing loudly.
It was not until a few years later, following a series of other stressful life events, that I completely unravelled. I had taken a year out of university and begun a job selling advertising. I was also given the chance to write the clubbing and nightlife sections for the website, which I loved as this gave me the opportunity to interview all the big stars and DJs in electronic music.
To numb the constant anxiety I was drinking and taking recreational drugs
But then redundancies were announced and I began to fret that I might lose my job and the anxiety and sleepless nights began all over again. It was also at this moment I took a song I'd written to someone I respected in the music industry, but they'd rejected it, which broke my heart.
My world turned upside down
To numb myself from the constant anxiety I was drinking and taking occasional recreational drugs, adding to the chemical imbalance in my already fragile mind.
A few days after my song was rejected I went out clubbing and took a tab of ecstasy and that's when my world turned totally upside down.
I started having delusions and believing things that weren't happening. I even thought my boyfriend had shot himself, when I heard the sharp sound of a garage door slamming shut, that's how extreme my paranoia was.
I had a constant sense I was being spied upon by the government and secret officials and felt that someone was out to get me. I was also unable to decipher the 'meaning' behind the male and female signs on a toilet door. It felt like I was in a computer game and choosing the right door would mean I would get a prize.
Total mental breakdown
It was my boyfriend's mum who recognised that something was clearly wrong and I vividly remember her driving me home to my parents. Both she and my mother had tears in their eyes when she brought me to the house and it was my beautiful mum who, in turn, drove me to a psychiatrist.
He recommended taking me to hospital. I was sectioned as an involuntary patient and later diagnosed with bipolar disorder, with an element of schizophrenia.
I was 21 at the time, an age when you are most vulnerable to this kind of breakdown, but this was of no comfort to me, I just wanted to recover and go home.
I was in the psychiatric hospital for two weeks before being released to recover at home with the support of the CAT (Critical Assessment Team), a group of psychiatric nurses who could visit me and support me.
It took over a year to get back into my normal life, but even after a year of treatment I still felt a dark cloud hanging over my head.
At the age of 23 I had a breakthrough when I went to local Turkish restaurant to see a belly dancer. The way she moved was so sensual and powerful, I was star struck and immediately and felt compelled to learn this ancient art form.
at last I felt free to be move my body and was finally able to let go of some of my sexual shame
Belly dancing is traditionally a dance used for fertility and to aid women during childbirth, at last I felt free at last to be moving my body in a way that was healing and was finally able to let go of some of my early sexual shame and confusion.
As I became stronger and stronger I came off the lithium I'd been taking since my breakdown, and decided I wanted to move abroad to England, as I have dual nationality and felt it would be a good opportunity to make a fresh start. Of course, I was nervous about leaving my parents, in case I had a relapse, but my doctor was encouraging, so I packed my bags and off I went.
Reininventing myself with burlesque
I found myself in London in 2003 with a suitcase full of costumes, ready to be the next Kylie. Over the years I'd always been told to move to London to get a break in music and at last I'd arrived.
It was only when I met a beautiful girl at a boat party that I discovered my true calling. This girl was a dancer and showed me photos of her burlesque show and she invited me to come to see a performance.
When I went to The Whoopee Club in Notting Hill it was a fantasy land. I was entranced by the power of performers stripping and the way they owned the stage.
At that time burlesque was an underground movement and was just beginning a revival in London.  I had never heard of burlesque before then, but I was immediately intrigued. Little did I know the profound effect that meeting would have. Now, 13 years later, burlesque has taken over my life.
After discovering burlesque, I reinvented myself. The reinvention required choosing a stage name. I tried a few before settling on Sapphira. Once I'd chosen my name everything began to click into place. And I began buying costumes like it was going out of fashion.
To this day I am constantly battling my urge for new glittery garments.
It was not all about costumes though, as my years in advertising had taught me I needed to promote myself. So I began creating business cards and a website. In a way, I was still living a double life. I had my day job in London, again in media and advertising, but in the evening I would transform into Sapphira. It gave me a new lease of life.
the audience was in raptures and their applause gave me the confidence to accept my body and sensuality
I began to dance in Soho, Clapham North, Bush Hall, Shepherd's Bush, Madame Jojo's and The London Burlesque Festival.
It was at my first gig I began to feel confident and happy, amidst my nervous tassle twirling. The striptease component was a revelation, the audience was in raptures and their applause gave me the confidence to accept my body and sensuality.
I was a different person after that first experience Being revered and applauded  for my body and my sensuality was life changing. I was also thrilled that I could use my repertoire as a singer. I had been developing my love of jazz and show tunes so my unique talent in burlesque was that I would do a 'sing and fling' I was using cute show tunes like Fever, Whatever Lola Wants and adding feather fans and burlesque tease into the singing.
Burlesque helped me find my voice
And now I've even released an album combing burlesque and my favourite genre of music, electronica.
In many ways, burlesque has brought the best out in me and helped me find my voice as a singer/songwriter.
Now I teach and perform all over the world having recently completed the Dublin Burlesque Festival, Tornio Burlesque Festival, Bristol and at my own event the Ibiza Burlesque Festival. People come to for private classes and I have a team of dance teachers in Australia, too.
I'm even preparing to release my first album, Dark Angel.
My parents and I get along so much better these days. Whilst they are still very fervent Christians, they have left the Brethren and joined a much more mellow Church group.
They have even seen my shows and although they do not love burlesque, they do love seeing that I am so happy.
Of course, they prefer it when I sing in my costumes without stripping, but they laugh and say 'you are in your element and you are brilliant, your voice has improved so much!'.
For my part, I have grown to love our differences because that is what acceptance is all about and it is what makes the world more interesting. Here is what Burlesque taught me:
Burlesque lesson # 1 – Sex is beautiful
In contrast to the fears and complicated ideals I had been taught as a youngster, sex is a beautiful gift and being able to express femininity through dance is a celebrated ritual seen across many cultures throughout history.
Burlesque lesson # 2 – Dance is a gift
My music, irrepressible energy for dance and sensuality are gifts from the Universe and I am blessed to be able to light up a room and entertain as sharing my joy enhances the joy of others
Burlesque lesson # 3 -You can reinvent yourself
Theatre encourages the creation of alter-ego to give us a license to be anyone we want to be in a make-believe world be that sensual, daring, delicate, angry or vulnerable. You do not legally need to change name, of course, but in my dance school we encourage every student to have an alter-ego. Not everyone wants to but it does help with separating your life and your mindset for performance.
Burlesque lesson # 4 -The world's a stage
The stage is a safe platform to express layers of emotion and have beneficial release which helps me in my every-day world too. I can dress in black and have black lipstick and sing a dark song about angels which helps me cope with losing someone in real life or I can wear balloons and dance around being a carefree child again and that helps me cope with doing mundane adult things like paperwork because it's all a balance.
Burlesque lesson # 5 – Ditch the beauty myth
I see all shapes and sizes backstage and onstage which are all equally compelling, unique and lovable
Burlesque lesson # 6 – Applause is healing
Being seen and celebrated by appreciative peers is the best pick-me-up and tonic for a feel-good boost.
Burlesque lesson # 7 – Confidence is the greatest aphrodisiac
When someone  loves themselves and holds themselves with confidence, it creates a magnetic charisma and their body shape and personal features become inconsequential.
Burlesque lesson # 8 – Dress the F**K up
Adorning yourself with sparkly costumes, feathers and nipple tassels is good therapy – it can give you a shot of self-esteem whatever your shape  or size.
Burlesque lesson # 9 – Get ready for your close-up
There are tricks with make-up, corsetry and lighting to enhance your best assets and you can even use these in your day-to-day life. Wearing a cheeky red bra under your work uniform can give you a little lift, that only you need know about. – Wiggle your jiggle.
Burlesque celebrates personality over technique so you don't need to be a world trained dancer to entertain and delight others.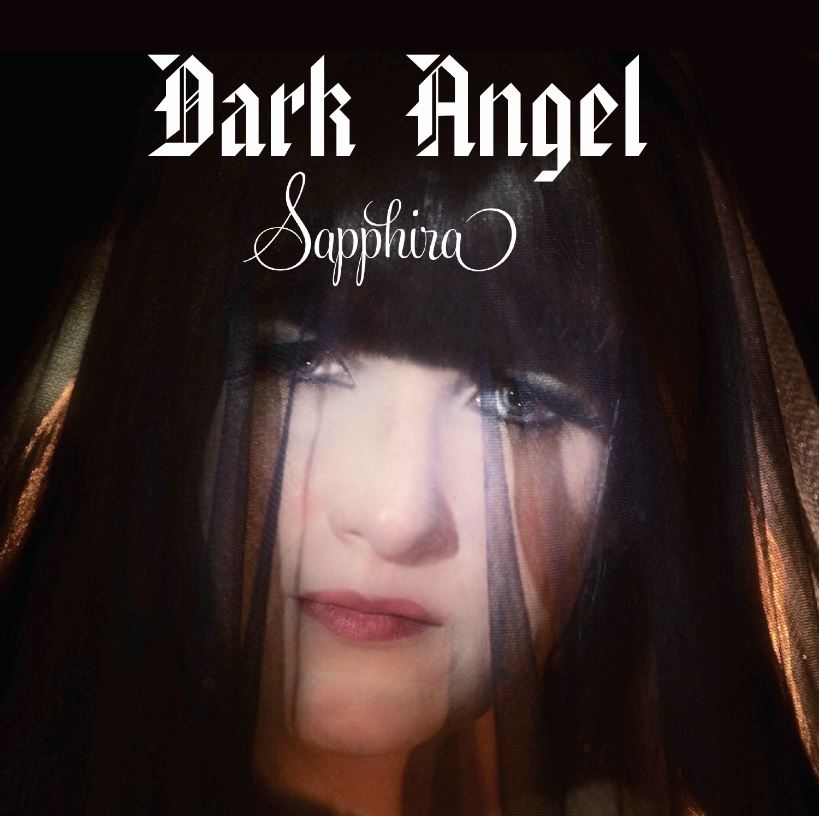 Burlesque lesson # 11 – Spread your sparkle
Sharing your joy as a performer is the best way to 'pay it forward', one smile creates a ripple effect of smiles and increases happiness in multitudes and especially creates light in your own heart.
Burlesque lesson # 12 – Be loud and proud
The world wants you to be you, unashamedly bold, crazy, quirky and creative – embrace it and watch the reactions around you.
Burlesque lesson # 13 – Be playful
Teaching other women to embrace their sensuality and have fun has become a vocation and when I teach burlesque in my playful and entertaining style it leaves me on a high for the rest of the day
Burlesque lesson # 14 – Music is the answer
If I can't find words to express my feelings I turn to music and find a song that fits my mood then turn it up loud. The piano ballad Tones by Nova Nova is the song that saved my life when I was in hospital in 1998.
Being a songwriter also gives me an additional opportunity to put my emotions and words to music and express myself, as I have with my new song, Facing my Demons,  I always feel better afterwards – try it.
Burlesque lesson # 15 – Let it go
Being a performer has helped me develop in my personal life because no performance goes to plan and when on stage I will improvise and finish the routine without anyone noticing and this is a parallel for life which often takes unexpected twists and turns so I am more adaptable to life changes.
Burlesque lesson # 16 – Time heals
After my breakdown I thought my dreams to be a confident and outspoken woman had passed me by yet I have seen in hindsight it was a gift to help me empathise with others and by surrounding myself with positive people I slowly healed to the point I am here now teaching and helping which is my passion.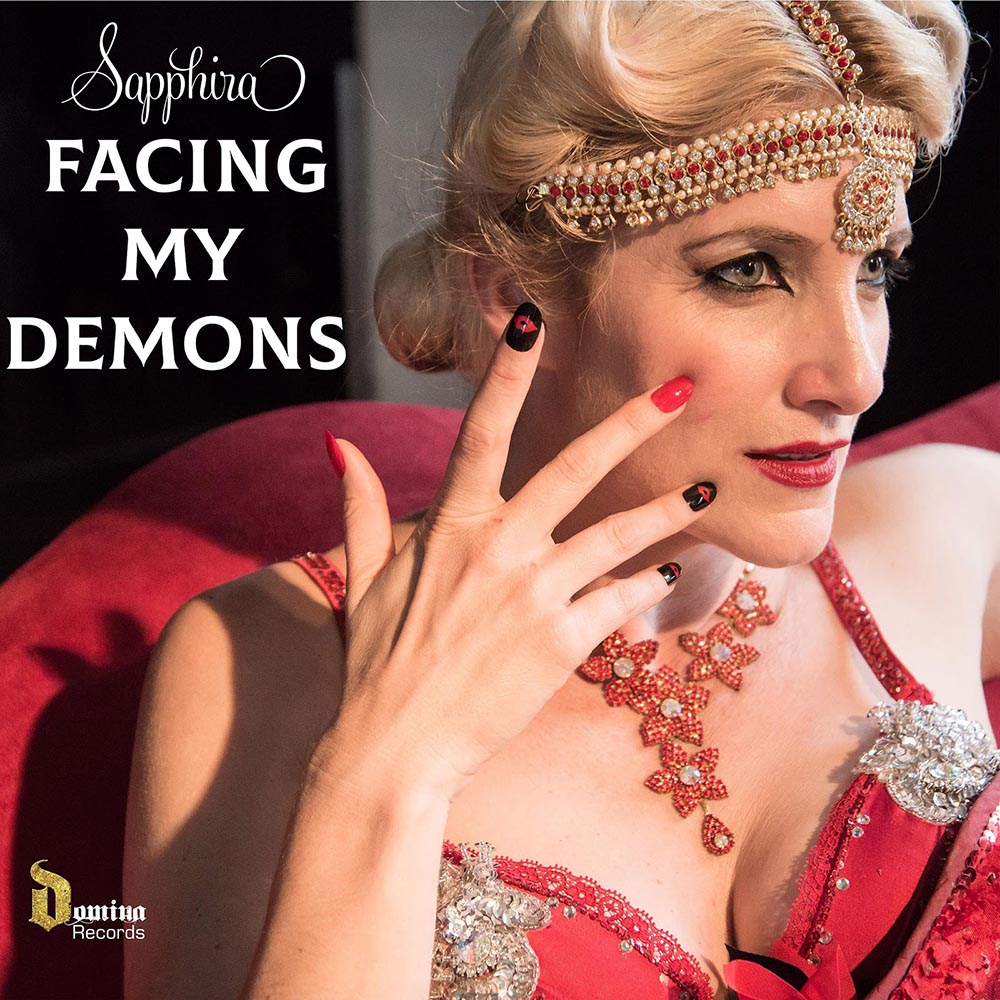 Burlesque lesson # 17 – Focus on the positive
I have made it my life's mission to look at what I 'don't want' and use that to show what I 'do want', so I make a list of all the things weighing on my mind and I say the opposite as I believe that helps it become reality and I use this before every performance.
I am always delighted when I look back on my lists and often find the positive did come true. For example, I say 'my parking fine will resolve with ease, I am safe.' This helps me overcome the fear I might have about getting a fine.
Burlesque lesson # 18 – Getta gimmick
Being unusual and flamboyant is one of the biggest success factors in entertainment and especially burlesque. The qualities I felt I had to stifle in the Brethren Church, like being sensual and flamboyant are now my best assets as an entertainer and spokesperson. While creating a stir has helped me reach  my idols including Sir Richard Branson, Dita Von Teese and Maxim from The Prodigy.
Sir Richard Branson airlines supported a tour with my dancers in 2013 offering us discounted flights and Dita has been an inspiration for me since 2006 when she signed her first book for me. I am now pleased to be dressed by Dita Von Teese Lingerie with my professional dancers and Maxim from The Prodigy emailed me to donate a piece of his artwork LepidoTerror to my fundraiser for mental health and Butterfly Conservation as we both share a love of butterflies which are my symbol of transformation.
Burlesque lesson # 19 – Face your demons
That is important to 'feel the fear' and do it anyway, to look at the skeletons in the closest and not hide them away but confront those emotions or incidents from the past and put them to rest.
Hear Sapphira's recent song Facing My Demons here, which explores facing dark times and conquering them.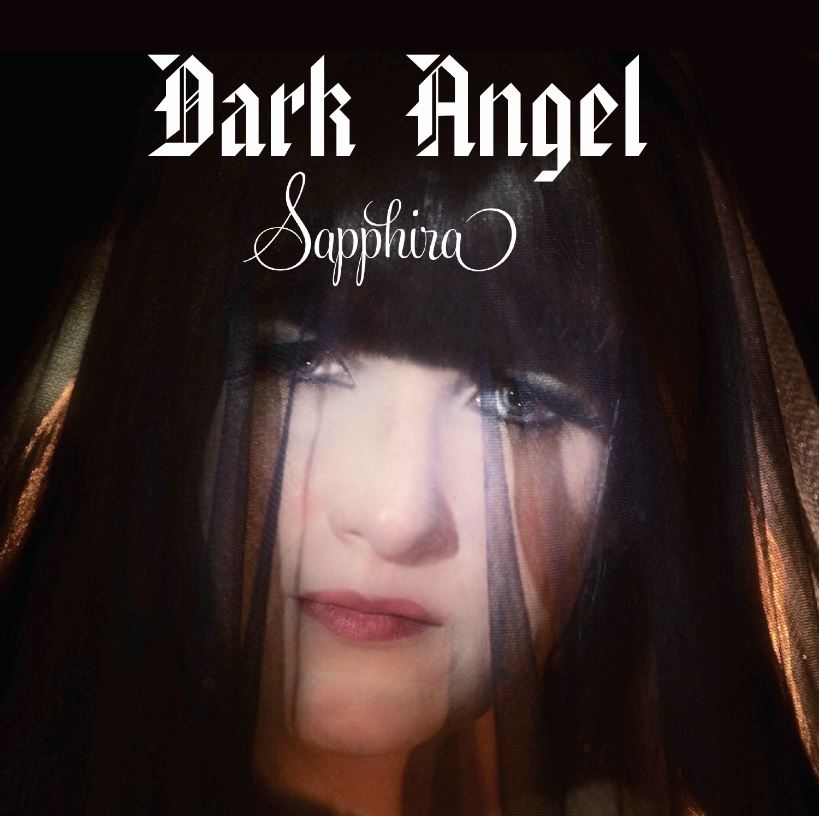 If you've always wanted to make money from your healthy passion, Healthista's upcoming Health To Wealth event is your chance to learn how to grow your business and network with people that can help.
Healthista have teamed up with luxury hotel brand Pullman Hotels & Resorts to launch a new wellness entrepreneurship-focused initiative and event – Health To Wealth – to help budding start-ups bring their businesses to life.
The live event will see Healthista readers, consumers, influencers, media and businesspeople alike, come together to share and learn.
During the event, selected early-stage health businesses and ideas will be put to the test Dragon's  Den-style before a panel of industry experts including BBC Dragon – and Healthista investor – Touker Suleyman.
When: June 13th, 2019
Where: The Shaw Theatre, Pullman London St Pancras, 100-110 Euston Road, King's Cross, London, NW1 2AJ
Time: 6.00pm-9.30pm
Tickets: £15 from this link. Entry price includes a wellbeing goodie bag worth over £50.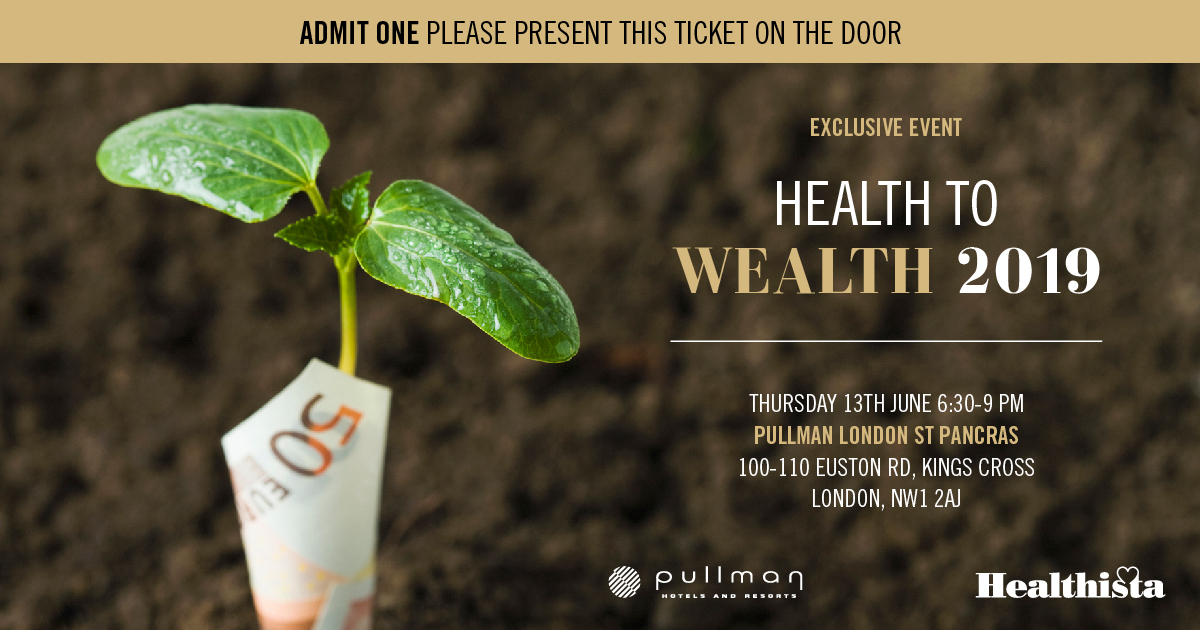 On the night
Successful entrepreneurs from all areas of wellness including nutrition, fitness, and fashion will take part in a panel discussion focused on sharing their experience, tips and tricks for starting and growing a business in the wellness space.
This will be followed by a Dragon's Den-style format, inviting up-and-coming wellness entrepreneurs to pitch for support to further the success of their own businesses.
The Health To Wealth entrepreneur's panel includes: 
Touker Suleyman, BBC Dragon, multi-millionaire behind brands including Finery, Ghost and Hawes & Curtis and Healthista investor.
Emlyn Brown, Vice-President Well-Being, Luxury and Premium Brands at Accor Hotels.
Ashley Verma, founder of London's barre fitness studio DEFINE London.
Anna Magee, Healthista Editor and CEO and multi-award winning health journalist.
Charing the panel will be Anni Hood, co-founder and chief executive at Well Intelligence – a research, insights and market evidence platform aimed at helping wellbeing businesses grow.
Tickets to join the audience to learn from the successes and hurdles overcome by the panel of speakers are £15 per person and available to purchase from here.
More Healthista Content:
8 ways walking can help depression and anxiety – the psychotherapist's guide
Body transformation week one – operation FAT LOSS
Calling all health entrepreneurs – WIN a 3-day incubation programme in Paris for your team
7 easy success hacks this neuroscientist does every day