Wondering whether you should freeze your eggs? For this week's Ask the Gynaecologist weekly series, Dr Larisa Corda reveals eight facts you need to know
Egg freezing was traditionally developed to preserve fertility in women undergoing cancer treatment.  Whilst this still remains an important reason to do it, egg freezing has become an increasingly popular social choice for many women who are aware of their own biological clock and who wish to give themselves the best chance of being able to have a child later in life with their own biological eggs.
Women are, for the first time, taking matters into their own hands. No longer at the whim of men's indecisiveness about committing, and feeling empowered over being able to have a degree of control over their own fertility, even if life circumstances don't allow them to have children as soon as they may want to.
But what are the facts about egg freezing and when should you do it? Doctor Larisa Corda reveals eight facts about egg freezing:
Fact #1 The optimal age to freeze eggs is early 30s
Not surprisingly, the highest live birth rates from previously frozen eggs are shown to come from women who undergo the procedure before they are 30. However, the average age at which women freeze their eggs is around 37, with many women closer to 40 by the time they consider doing this.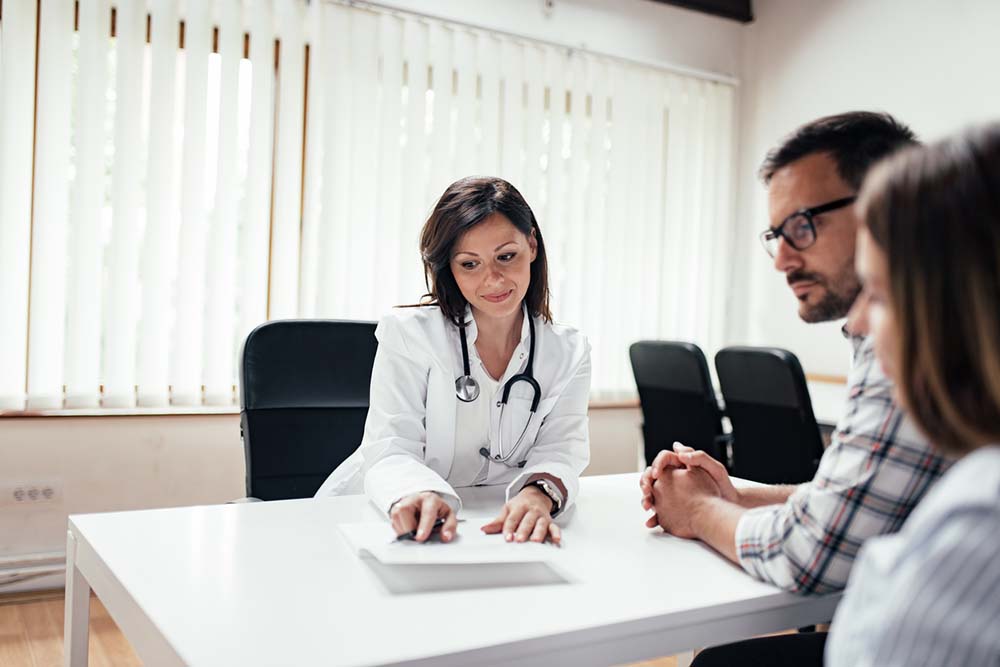 It is generally agreed that the best time to freeze eggs would be under the age of 36, when the eggs are still of sufficiently good quality in the majority of women and you are likely to need to use them in the future.
Whereas freezing your eggs in your 20s should provide you with a good number of high quality oocytes, it is doubtful whether you may ever need to use them.
experts agree that an optimal time to freeze would be in a woman's early 30s
However, waiting until later on when you're in your late 30s or early 40s, the decline in egg quality and number may mean that any eggs collected may not be good enough to fertilise or produce embryos capable of creating babies.  Hence, experts agree that an optimal time to freeze would be in a woman's early 30s.
Having said that, though, whereas this advice is generally true for most women, it is important to have a fertility MOT and to get assessed before considering egg freezing, as the decline in egg number and quality can start much earlier for some women, and it's important to detect this before it's too late for egg freezing to be an option.
Fact #2 Eggs can only be stored for a maximum of ten years
Current law in the UK only allows a woman to store her frozen eggs for a maximum of 10 years, unless there is evidence that a woman is at risk of premature menopause, for example, due to cancer. In this case, eggs can be frozen up to the age of 55.
Current law in the UK only allows a woman to store her frozen eggs for a maximum of 10 years
There is a campaign to try and extend the egg freezing limit for all women, in particular as women are likelier to have egg freezing when younger to optimise their chance of success, but at the moment, if a woman freezes eggs in her mid twenties, her egg storage limit would expire by her mid thirties, and not all women will necessarily want to have children by that age.
Fact #3 Always see a specialist before deciding if egg freezing is right for you
It's important to see a specialist who will do a fertility assessment to see if egg freezing is appropriate and to provide you with more accurate statistics relevant to your own circumstances, in terms of success rates, so that you are able to make the best and most well informed decision about what to do.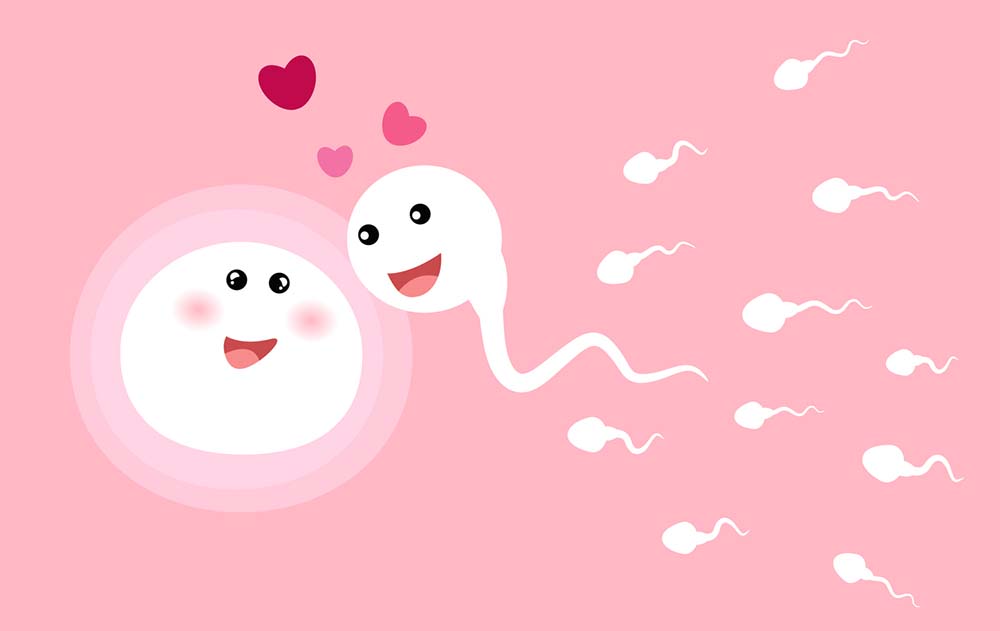 Fact #4 Success rates depend on your age
As a rule of thumb, the more eggs collected for freezing, the better the chance of success in terms of achieving a pregnancy later in life. However, despite this, success heavily depends on egg quality, which is determined by age.
To have a good chance of having one live birth, a 37 year old woman would need to have close to double the number of eggs frozen that a 34 year old would, and by the time a woman is over the age of 40, the chance of successful pregnancy with egg freezing becomes very small.
success heavily depends on egg quality, which is determined by age
It's important to realise that just because a good number of eggs may be extracted, even over several cycles of stimulation, not all of these eggs will be capable of fertilisation, and not all of the fertilised eggs will be capable of producing good quality embryos capable of giving rise to babies.
The birth rate with previously frozen eggs per embryo transfer is around 19 per cent, on average.
Fact #5 You might need to have several cycles of treatment
Egg collection and freezing remains expensive and costs around £5,000 in the UK. Storage costs are extra, around £150 to £400 a year.
As all women have different ovarian reserves and are of a different age when undergoing the procedure, some may need more than one round of ovarian stimulation to be able to collect enough eggs to be able to give themselves a decent chance of conception.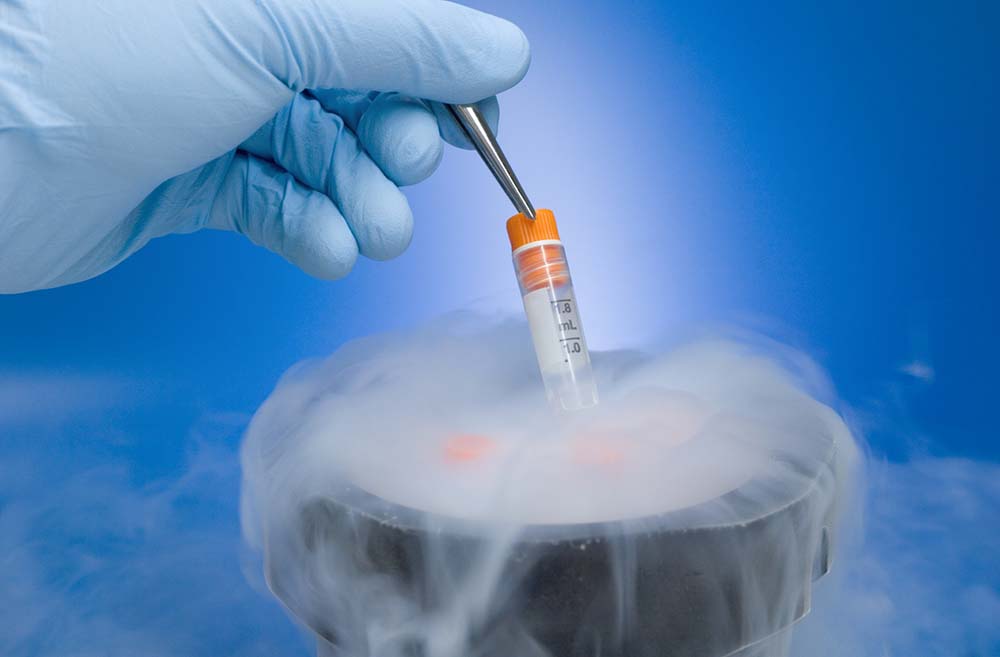 On average, we estimate that having 15 eggs for storage should allow a good chance but, again, it must be stressed that this number will vary depending on age.
As well as being expensive (it costs in the region of £5000), the process of egg freezing and IVF can often be emotionally and physically challenging and so it's important to consider confiding in someone you trust to help support you in this process.
Fact #6 Egg freezing is not a guarantee of having a pregnancy later in life
The cumulative live birth rate of egg freezing, which assumes several attempts at IVF with previously frozen eggs, is still only around 20% for women who froze eggs when they were 36 years of age.
However, it's also important to realise that transferring an embryo created after an egg is fertilised, is not the same in an older woman as it is in a younger woman, and that pregnancy related complications, such as pre-eclampsia and high blood pressure, are more common in older age.
Fact #7 Consider the practical implications
During the time of ovarian stimulation, injections will need to be taken at the same time every day and you will need to attend scan appointments regularly.
So, make sure you are able to commit to the process and take the necessary time off to be able to do this.
Fact #8 Having egg freezing can be incredibly empowering
Feeling that you've done what you could to help preserve your fertility can suddenly take a lot of pressure off that can be very empowering, giving you a new perspective and positive attitude on the future.
And believe it or not, I've often had patients tell me that Mr Right arrives on the scene soon after when they least expected it!
It can often be a great time to start a relationship, where you can focus your attention on whether this person is right for you, rather than how soon you need to start having a family.
Dr Larisa Corda is a Consultant in Reproductive Medicine. She qualified from Imperial College London and her training has been both in the UK and Australia, seeing her gain an understanding and appreciation of gynaecological, obstetric and fertility issues across a wide international population.
She currently works for CREATE using natural and mild IVF techniques to assist conception where needed, is ITV This Morning's and Channel Mum's Fertility Expert, regularly appears and is quoted by the media, and has several research interests, some of which have been published.
She is also brand ambassador for My Lotus, a new ovulation device, and has launched her own website which offers guidance and support for all those wanting a natural empowering approach to their fertility. You can follow her on Instagram  and Twitter.
If you've always wanted to make money from your healthy passion, Healthista's upcoming Health To Wealth event is your chance to grow your business and network with people that can help
Healthista have teamed up with luxury hotel brand Pullman Hotels & Resorts to launch a new wellness entrepreneurship-focused initiative and event – Health To Wealth – to help budding start-ups bring their businesses to life.
Join our Health to Wealth event 
The live event will see Healthista readers, consumers, influencers, media and businesspeople alike, come together to share and learn.
During the event, selected early-stage health businesses and ideas will be put to the test Dragon's  Den-style before a panel of industry experts including BBC Dragon – and Healthista investor – Touker Suleyman.
Plus the panel and audience will decide on a winning business who will receive:
A 3-day trip to Accor Hotels' HQ in Paris, where their brand will be incubated by experts in order to push their businesses to the next level, including flights and accommodation for two team members.
Access to the panel of entrepreneurs and investors for help and advice
A write up about their brand's story on Healthista.com
Mentoring by Anni Hood, co-founder and chief executive at Well Intelligence – a research, insights and market evidence platform aimed at helping wellbeing businesses grow.
More Healthista Content:
What really works for teenage acne
Body transformation week one – operation FAT LOSS
The fat burning workout that uses one piece of equipment
Pilates for pregnancy to keep you active in your third trimester
Like this article? Sign up to our newsletter to get more articles like this delivered straight to your inbox.