Looking to eat healthy in London? Healthista Eats expert Charlotte Dormon, gives the lowdown on London's best new places to eat healthy after the hard core detox is over
No one really wants to carry on with a militant January detox regime any longer than required – and let's face it; it's just bloody hard work. All that juicing, soup making, protein ball rolling and gluten-free baking is exhausting and quite frankly, unless you are so wealthy that you need not work, or can afford your own personal chef to make your meals, it means many evenings spent in the kitchen and not a lot of time to do much else.
One of my New Year resolutions was to make time to relax more often (I am notorious for being 24/7 busy and always on the go), as well up my exercise routine.  So at the moment, I prefer to either spend my weekday evenings on the sofa watching Tom Hardy looking delicious in his new BBC series Taboo, or be jumping around on a rebounder at the Gymbox Rave class, than baking sugar-free brownies.
To make life and eating healthy easier for you (and me) – especially if jumping on rebounders or watching Tom Hardy sounds appealing, I've taken the time to seek out some of the very best places to eat out in London to help keep your mind & body beautiful post detox season.
For City Slickers 
Vita Mojo – St Paul's & Spitalfields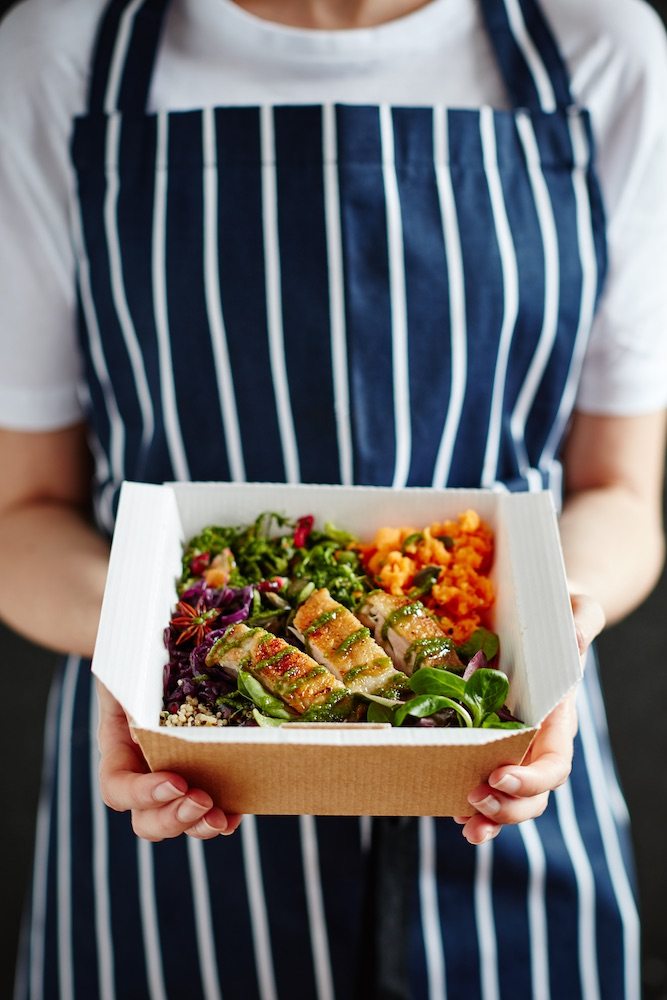 If you feel like you've lost your mojo already, then let the 'eat-fit squad' at Vita Mojo get you back in shape.  A first of a kind venue inspired by good health that allows customers to order a bespoke nutritious meal that's freshly prepared by chefs in accordance to personal taste and specific dietary needs. No need to explain your allergies, intolerances or justify the foods you want to avoid for whatever reason. Avoid the middleman and make life simple.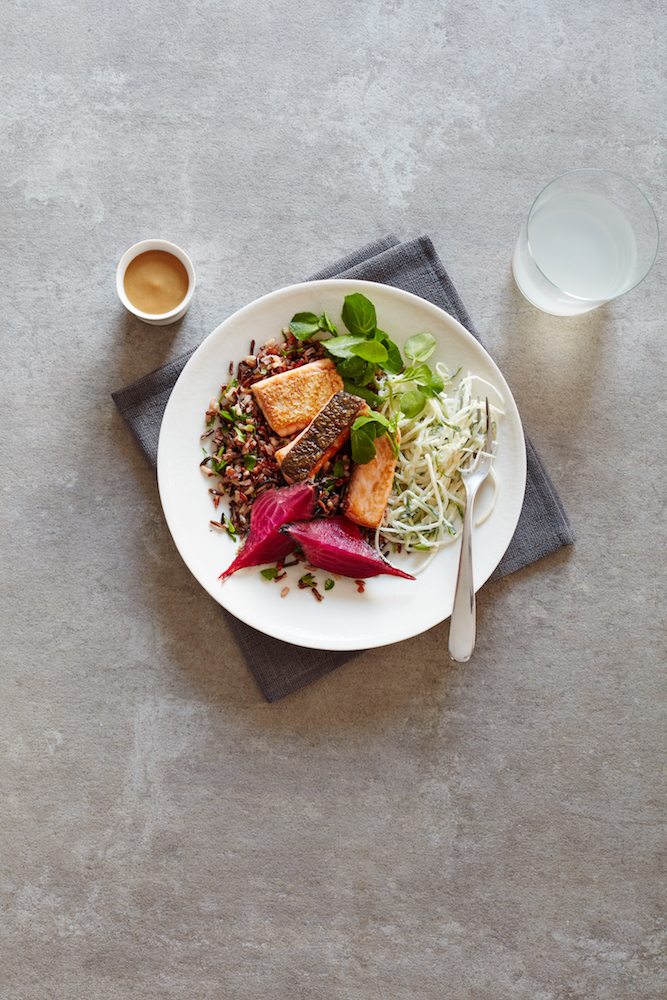 Order what you want either before you arrive, or onsite (IPads are available) and select the ingredients and amounts of carbs, calories and proteins you require and wait to get served your 'perfect' meal.  With the aim of taking healthy eating and bespoke dining to the next level, the team, including F1 Nutritionist, Helene Patounas, and Michelin Trained Chef, Paul Davies has created a winning formula for those wanting to get their nutrition A game on.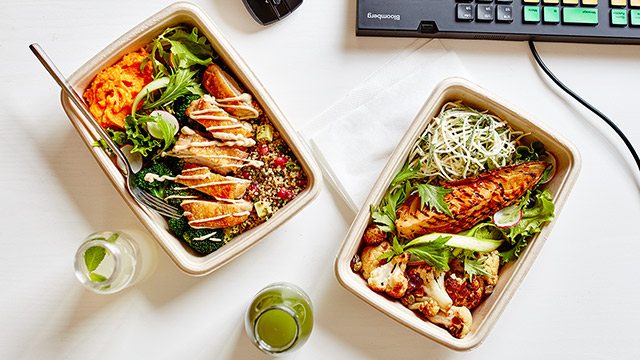 MORE: 5 best juice bars in London
Keeping it grill 
We Grill – Leadenhall Market 
Offering both discerning foodies and body-conscious city workers a healthy 'fast food' lunch option, We Grill provides a range of delicious freshly grilled meat, fish, halloumi cheese and vegetable skewers that come served with salad and seasonal homemade dips. Everything on the menu including salad dressings, seasoning and soups are made from scratch using fresh locally sourced ingredients.
For meat eaters, this place is a good choice if you want to opt for quality. Free-range meats are marinated for over 20 hours prior to cooking, with chefs opting for fresh herbs and spices to enhance taste, rather than unnatural flavour enhancers or excess salt. A quick healthy doesn't really get much better than this.
Skinny brunch 
Good Life Eatery – Belgravia, Marylebone, Chelsea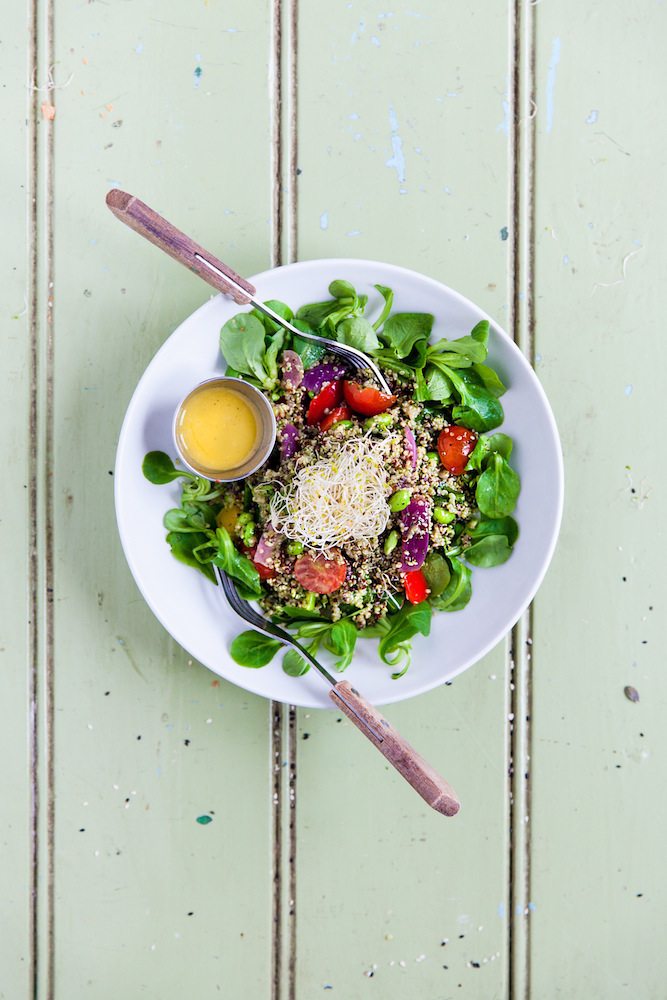 This healthy café is one of the best eateries in town to enjoy a simple 'clean' and wholesome meal.  Having a similar vibe and menu you'd expect to find at hip Aussie or Californian beach café, it's a great place to go for a healthy weekend brunch, or just to pop in for a slice of their sugar-free carrot cake and a matcha latte.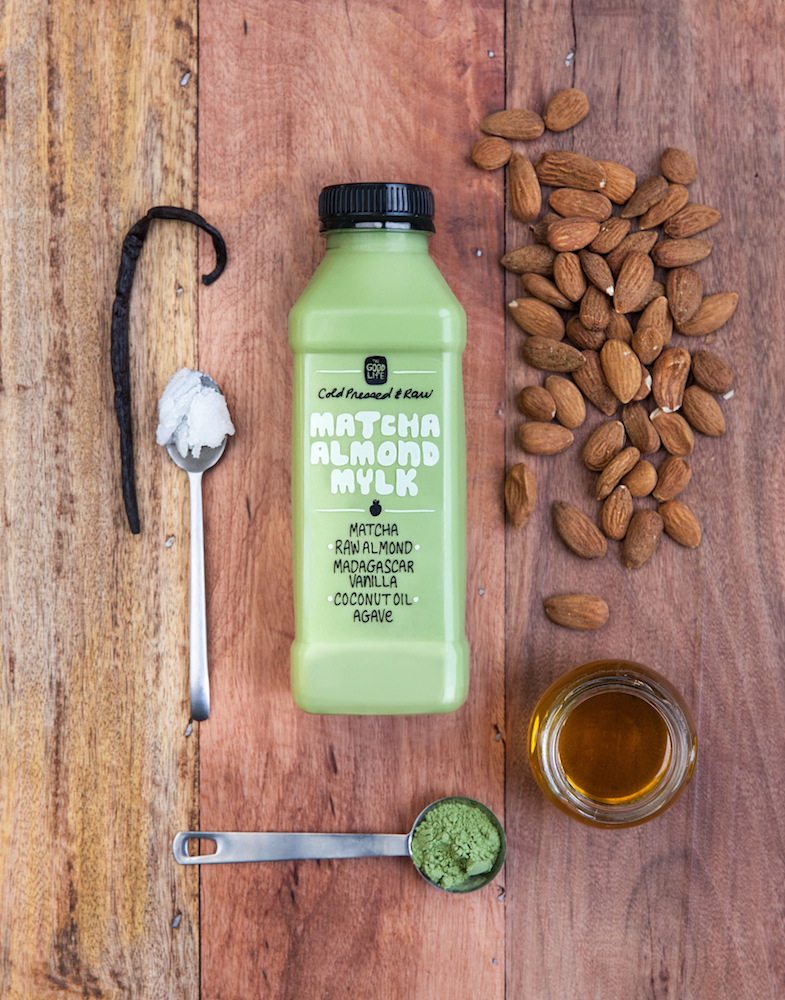 If you're watching your waistline, the Good Life make it less of a chore by offering lower-calorie classic brunch favourites, including the Skinny Royal and Skinny Benedict; swapping the more indulgent ingredients for something a little lighter. Gluten, wheat and dairy-free diets and well catered for, giving customers plenty of options – such as coconut yoghurt with granola and gluten-free toast with eggs. If you're after some liquid nutrition, you'll be spoilt for choice with fruit, veg and pure green cold-press juices, smoothies and health shots galore. The Incredible Hulk vegan smoothie made with pineapple, spirulina, fresh basil, coconut milk, banana and vanilla is an all-time favourite for me.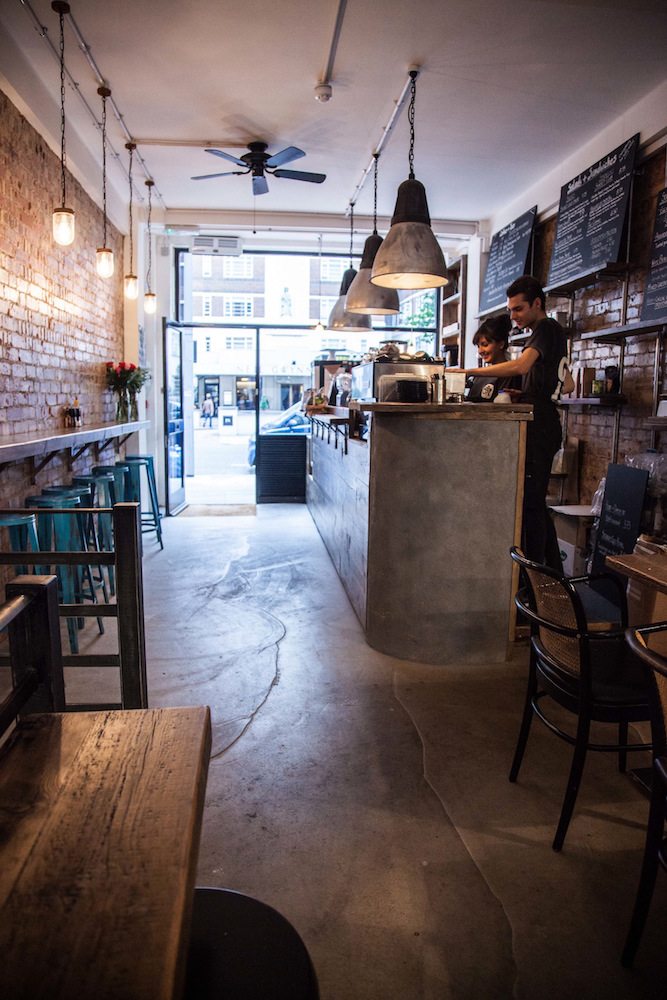 MORE: Best healthy cafes in London
Italian beauty 
Fucina – Marylebone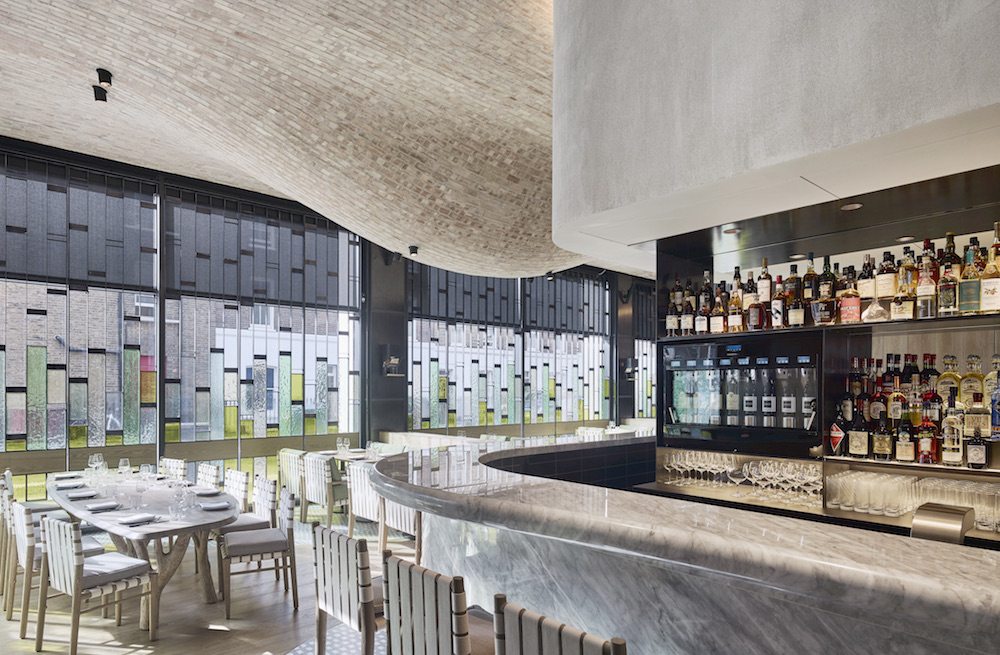 Just like a well-dressed Italian woman, the new Fucina restaurant on Marylebone high street certainly stands out from the crowd when it comes to looking chic. And what makes this restaurant so appealing to me (besides the good looks), is the fact that everything on the menu – including the wine – is made using the best quality fresh organic ingredients.
Although London has improved in many ways in terms of good food and healthy eating, there's still a lack of restaurants using organic produce; so Fucina has certainly improved this by offering an ethical dining experience in a beautiful setting.
The menu offers a seasonal selection of seafood, game, grilled fish and meats; as well as great selection of classic Italian pasta dishes (no worries if you're gluten-free, as GF pasta is available) and traditional wood-fired stone-baked pizzas, topped with the best quality creamy Italian buffalo mozzarella.
For non-meat eaters or those that love their veg, Fucina has plenty of options for you. When I last visited I was actively avoiding eating meat and fish (was part of my Jan healthy eating plan) and enjoyed a delicious selection of vegetable dishes from the antipasti menu, including charred Mediterranean vegetables drizzled with an aged balsamic; wood-fired sweet potato served with a little spiced yoghurt and spring onion, and burnt purple broccoli fennel seeds, sweet chilli and garlic.
For those on the lookout for healthy eating venues suitable for more romantic liaison, this is a much sexier spot than your average organic café. With lavish Italian marble, exposed brick ceilings and subtle mood lighting – it looks the part and serves the perfect food and low-sulphite organic wines for you to leave feeling fresh and full of life, rather than heavy bloated and tired.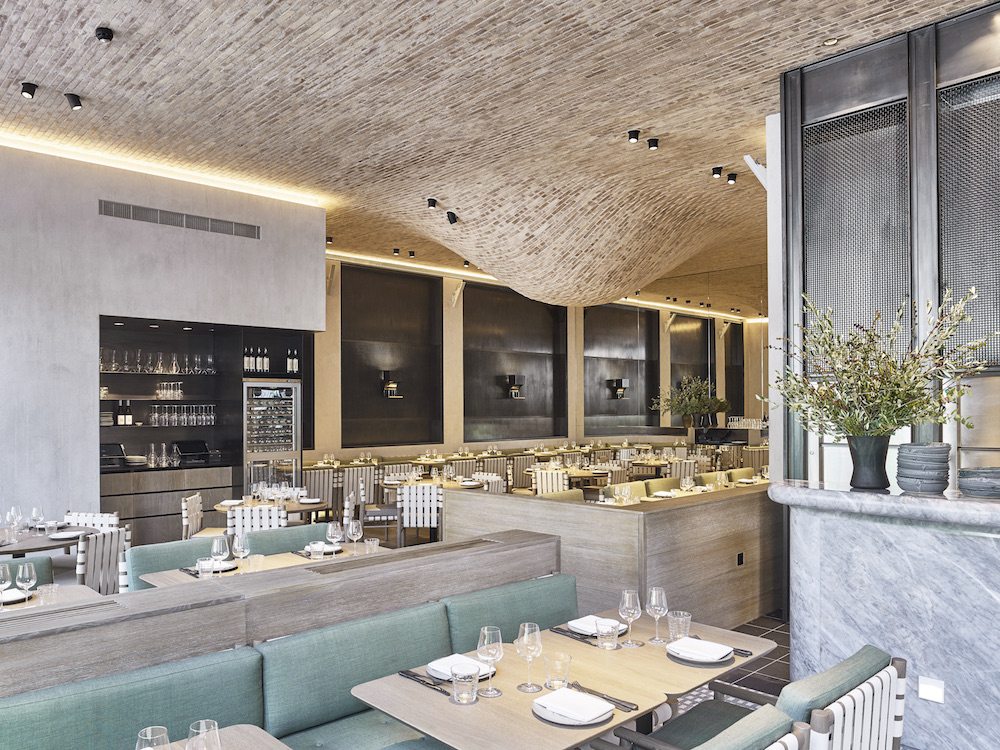 Let them eat cake    
Paradise Unbakery – Kensal Rise
For those that know me personally, or have read many of my other food blogs, you'll know that cake (and more specifically chocolate cake) is very big part of my life.  So with a penchant for all things baked and chocolaty, it's essential (particularly for the sake of my waistline) I find the best places in town to enjoy healthier alternatives.  My newest and probably one of the best finds in my history of cake seeking in is Paradise Unbakery.
This relatively new vegan and raw food café in North West London has only been open for a few months, but happens to only be a fifteen-minute walk from my house, which is both convenient when it comes to me being able to write this review  (I can vouch all the cakes I have tried are outrageously good) and slightly scary when it comes to me having to maintain willpower.  The good news, though, is the fact that all the cakes are made using raw and plant based ingredients and free from gluten, dairy, refined sugar and grains – so you really are 'having your cake and eating it' as it's pretty much a good as guilt free.
MORE: Best healthy breakfasts in London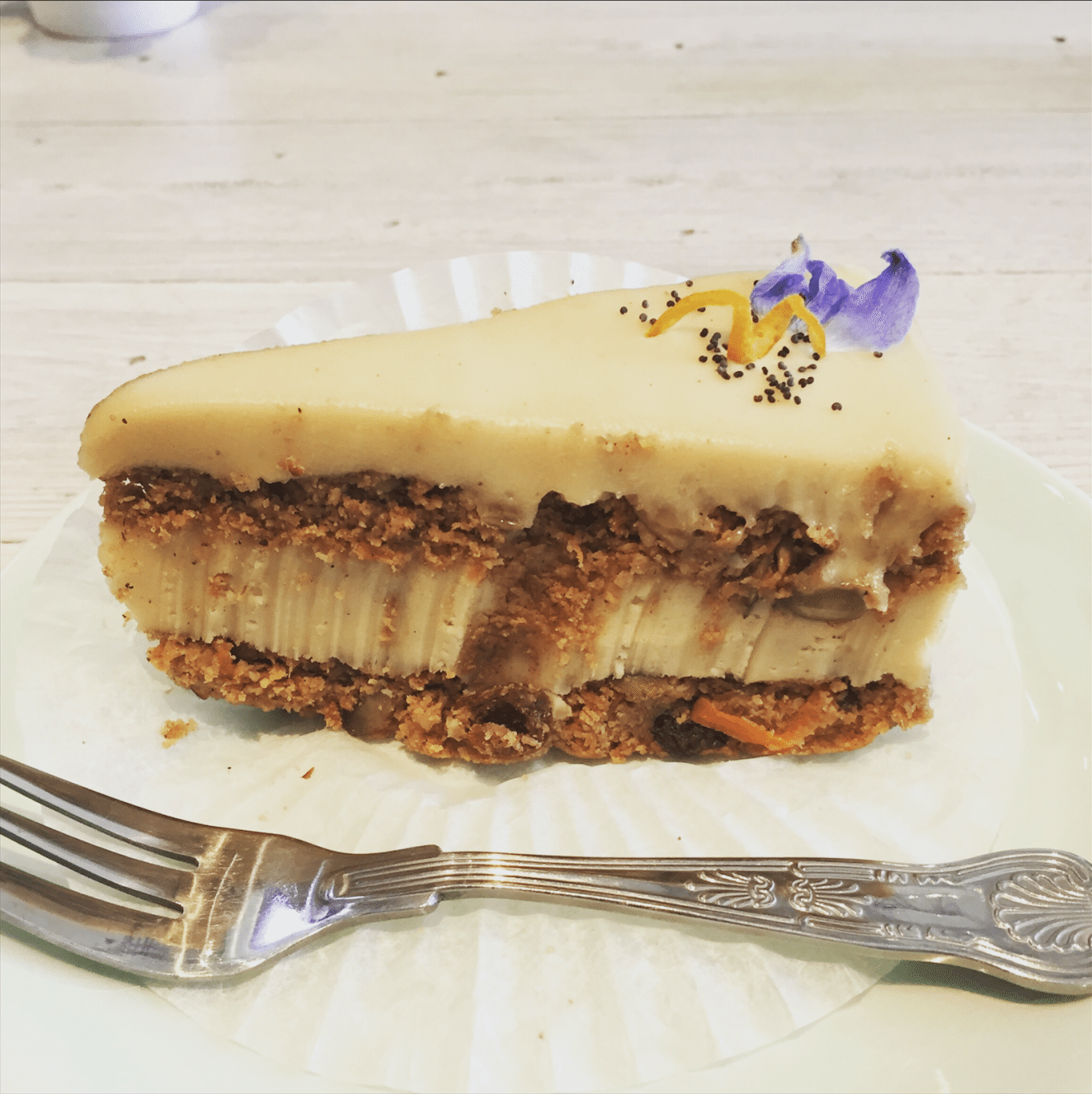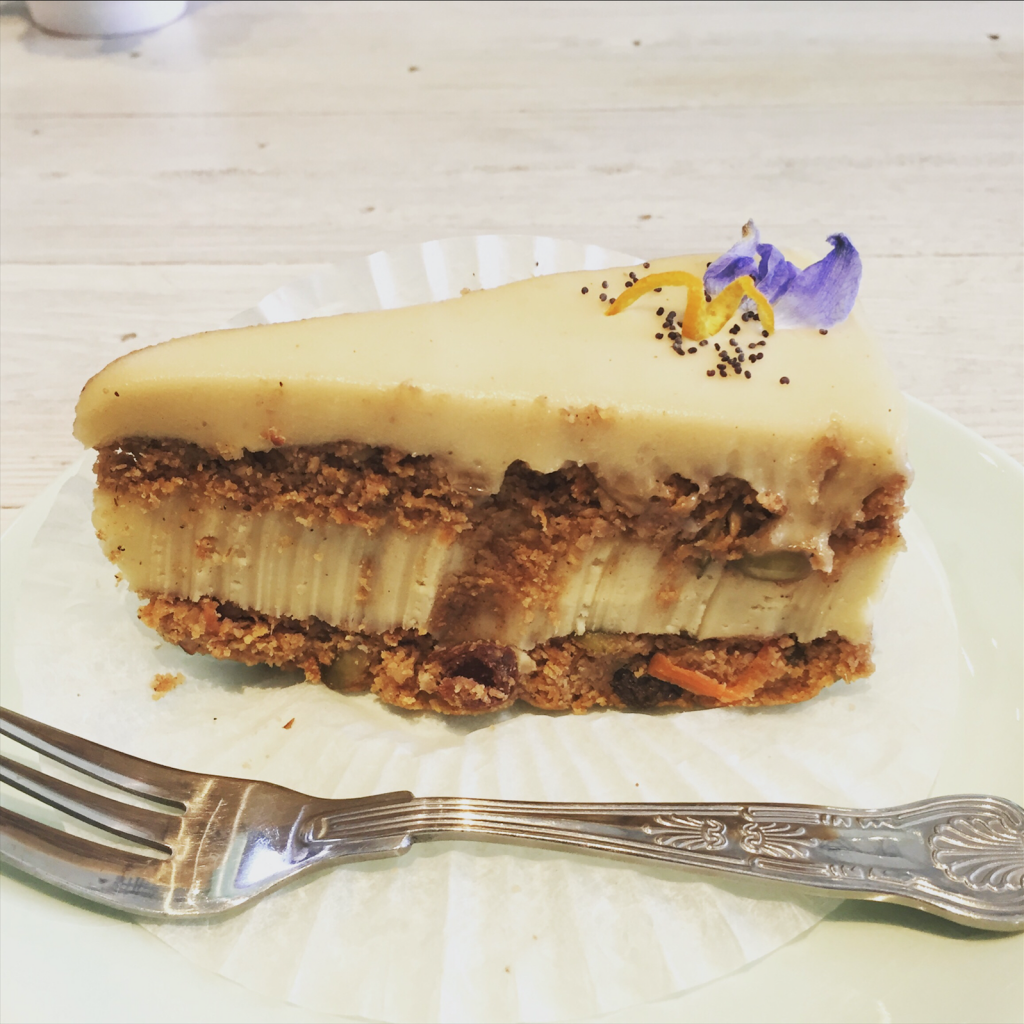 All cakes are made fresh onsite each day, and so far my lust-list include the lemon & poppy seed; carrot, chocolate & banoffee and blueberry cheesecake – all of which are have been a 10 out of 10 for me. The taste, texture and overall appearance are far superior to many others I have tried, and even those that I have taken along that don't actively avoid dairy or gluten have exclaimed the cakes to be 'amazing'.
As well as the cakes, you'll also find a fresh fruit and superfood smoothies, turmeric and matcha coconut and almond milk latte's, kombucha, fresh juices, Pukka herbal teas and fair-trade organic coffee.  There's also a huge salad bar, with loads to select from, and a hot food menu that's all created using made 100% plant-based ingredients. I usually order the chickpea omelette or the mushroom and spinach quiche – both of which are filling and delicious.
Paradise Unbakery makes eating healthy a very simple and pleasurable thing to do.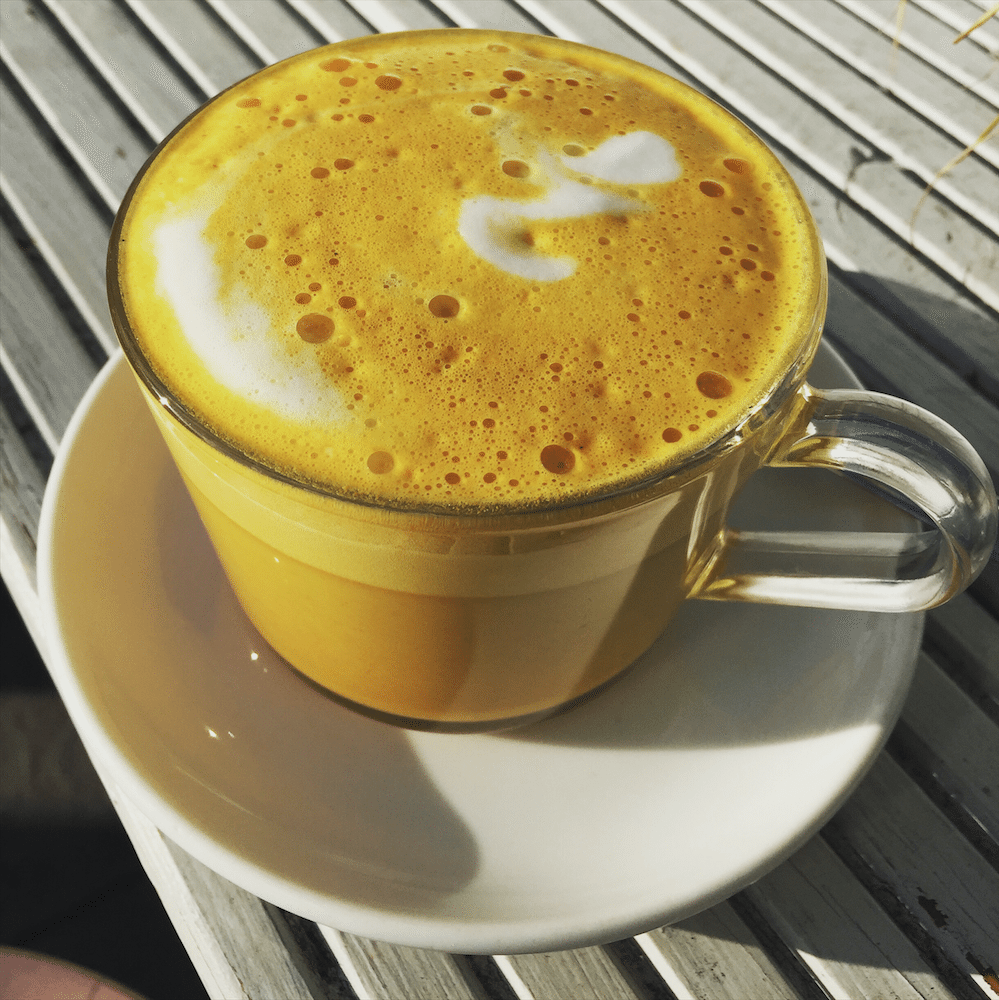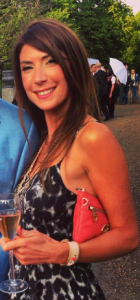 CHARLOTTE DORMON is our Healthista Eats blogger.  She's not a chef, or even that much of a cook.  If it's recipes you're looking for – you're in the wrong place.  But whether it's Sunday lunch or Friday night cocktails, she's the one friends and family turn to when they want to know how to eat out and be relatively healthy.  Each week she'll now be bringing you the same insider knowledge.  We'll drink – and eat – to that.
Follow Charlotte on Instagram @HealthyEatsLondon
READ MORE: Best gluten-free pancakes EVER
Does quitting alcohol mean quitting going out?
Best healthy restaurants in London
Like this article? Sign up to our newsletter to get more articles like this delivered straight to your inbox.