Afternoon tea was once a way of life in London only for wealthy aristocracy but these days the rest of us can enjoy it. Great news is, we can also have it gluten-free.  Our Healthista Eats blogger Charlotte Dormon picks the five best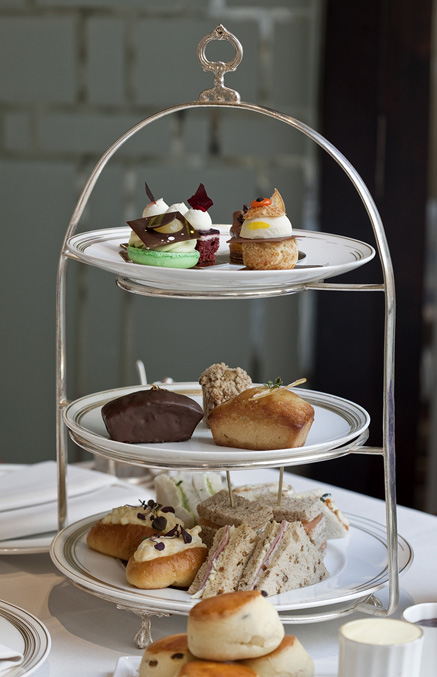 If you're lucky enough to live in London, there are some great places to indulge in cake heaven and sweet-toothed fantasy. From cute cupcakes to magnificent macaroons, make sure you spoil yourself with one of these amazing afternoon teas. Here are my top five.
1. THE GORING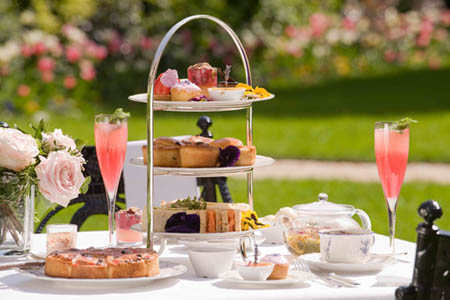 Picked as Kate's pre-wedding night venue, you would expect nothing less than elegance and sophisticated splendor from The Goring.  Firstly, it serves one of London's most unforgettable gluten-free afternoon teas, but unlike similar hotels of this standard, the un-pretentious, friendly staff and general relaxed atmosphere make you feel warmly welcomed from door to seat. Whether you choose the Bollinger, or the Traditional tea, you won't be disappointed by the never-ending temptations of beautifully presented, colourful cakes, incredible scones and traditional British sandwich favorites (the Chicken Coronation is good), whilst feeling nothing less than a 'real' princess as attentive staff top up your tea.
Nestled in the beautiful area of Belgravia, The Goring is the perfect place to go for spoiling family or friends, celebrating a special occasion, or soaking up lovable English charm and visiting a place with fascinating British history.  If the weather is good you can get a table on the veranda, overlooking the manicured gardens, and if you're feeling like a post-tea G&T, make sure you get a table in the lounge.  Book tea at The Goring here.
2. THE LANESBOROUGH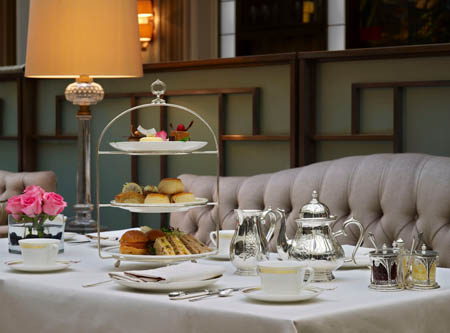 If Lanesborough's afternoon tea were a person, it would be a gorgeous supermodel. Incredibly good-looking, fabulously stylish, impressively presented, and you'd find it hard to stop yourself staring. It's not only looks that count when it comes to afternoon tea, but still, you won't be disappointed to hear as The Lanesbourough's multiple excellence awards score them high for great-taste, and also reflect their impeccable service (I like the bonus of a tea sommelier – a rather suave young man who's job is to find you your perfectly-matched cup of tea). With dazzling cakes and designer desserts, The Lanesborough's 'gluten-free catwalk cake show' dresses your taste buds with sophisticated sweetness and full-flavour luxury.  It's a great choice for a business meeting, a date, or just to  wow fashionable friends who are gluten-free. Opposite Hyde Park and a totter away from Harrod's and Harvey Nichols, The Lanesbourgh is sure to provide a stylish rest-bite after your post-shopping therapy.  Book your Lanesborough afternoon tea here.
3. CLARIDGES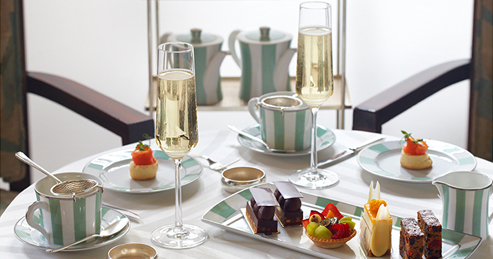 Perfection and presentation are key at Claridge's.  If you want to mingle with the rich, fabulous and famous, this is the place to be. Don't come here if you simply want to scoff on scones; this dainty and beautiful venue has always been where London's most discerning diners arrive to experience something special. The cake selection offered is both modern, impeccably decorated and chic – not as sumptuous a selection as other venues mentioned here, yet still extremely tempting with the choice of treats. Just like The Goring, if you fancy a small glass of fizz to finish off your day, the exclusive bar is worth a visit. Claridge's is tucked neatly behind busy Oxford Street amongst the quiet and stunning streets of Mayfair, and just a short stroll from Selfridges and Bond Street. Perfect for people-watching and meeting macaroon-munching millionaires.  Book your tea at Claridge's here.
4. SOFITEL, ST. JAMES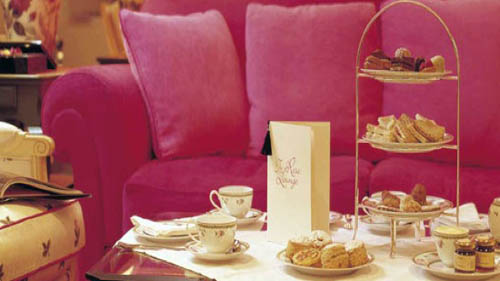 The Sofitel St James can make a gluten-free girl's dreams come true.  At the spa, slip into your dressing gown and comfy slippers and indulge in some me time.  This could be a girl's perfect day out (or a guy's – my boyfriend loves pampering and cakes too). Time couldn't be better spent than soaking stress away in your own personal Jacuzzi, followed by a soothing massage of choice, only to be left alone to relax in the spa lounge and enjoy the most outrageously indulgent afternoon tea. Even if you didn't touch the cakes, the sandwich selection doesn't get any better including smoked salmon and crème fraiche, roast beef and horseradish, British Bramston ham and pickle.  Scones come loaded with strawberry jam and cream, a white chocolate diamond with passionfruit mousse and raspberry heart, and strawberry cheesecake in a chocolate dome.  This is relaxing and indulgent afternoon tea at its best. It's walking distance from Green Park and Regent's Street so makes a great enjoy a de-stressing day out with someone who loves a little pampering and sweet-toothed temptation. Book your Sofitel St James tea here.
5.   BAKE-A-BOO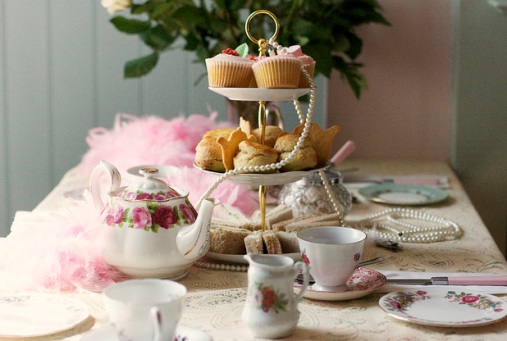 Bake-a-Boo is a vintage chic boutique teahouse with fluffy cupcakes and mouth-watering traditional tea favorites like Victoria sponge and coffee cake. Although not in Central London, this place has too many exciting offerings to miss. As well as a place to go all-out and stay gluten-free, Bake-a-Boo offers a few low sugar options; ask about the apple cake or date slice.  I also think it has the best cupcake selection in London. The teahouse is decorated in the style of a pretty vintage tearoom, and I think would be a great choice for a girly get-together, a happy hen party or to meet a friend for a cosy cuppa and a large slice of something you never thought would be possible to get gluten-free.
Bake-a-Boo is not far from West Hampstead so you could build up an appetite with a brisk walk around Hampstead Heath before picking up the teapot. Even if you don't want to stay for tea, your can pick up your Bake-a-Boo treats and go. Book your Bake-a-Boo tea here.
This week is Afternoon Tea Week, find out more here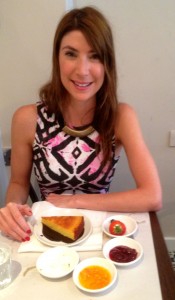 CHARLOTTE DORMON is Healthista's new Healthista Eats blogger.  She's not a chef, or even that much of a cook.  If it's recipes you're looking for – you're in the wrong place.  But whether it's Sunday lunch or Friday night cocktails, she's the one friends and family turn to when they want to know how to eat out and be relatively healthy.  Each week she'll now be bringing you the same insider knowledge.  We'll drink – and eat – to that.
Like this article? Sign up to our newsletter to get more articles like this delivered straight to your inbox.