Happy Pancake Day all. Healthista Eats blogger and pancake connoisseur Charlotte Dormon aka @healthyeatslondon finds us the yummiest places to eat the best pancakes and crepes this Pancake Day
I absolutely love crepes and pancakes. I often use Dove Farm gluten-free Buckwheat flour to make my weekend treat – but today is Pancake Day (traditionally known as Shrove Tuesday) and no better excuse to go out and indulge these delicious sweet and savory delicacies.
We all know the French are great when it comes to food, but in particular, crepes are something they do very well. I have wonderful memories of my visits to Paris as a skinny teenager (the days before you even had to think about exercise or avoiding too much cake) and eating as many freshly made hot crepes covered with Nutella, or lemon and sugar that I could get my hands on.
These days, things are a little different when it comes to the consumption level, but I still enjoy them as much as possible.
 'galettes' or buckwheat pancakes are cooked on a flat griddle
If you would like to get a taste of traditional French pancakes in London, I would like to introduce my favorite place to indulge in a pancake feast. So here goes…
Gluten Free and Vegan options available.
Price range: Galettes are around £7.50
Address: 11 Hill Rise, Richmond, Surrey TW10 6UQ
This rustic pretty French restaurant located on a picturesque part of Richmond Hill, overlooking the river Thames, place serves the some of the best savory and sweet gluten-free crepes I have found so far.

The 'galettes' or buckwheat pancakes (a specialty served in Brittany, North West France) are cooked on order on a flat griddle, they are made from wonderful, nutty-tasting, organic buckwheat – naturally gluten-free and packed with vitamins and minerals.
The galettes are available with just about every savoury filling you can think of – and are perfect as a starter or main course, it is just important you save room for another one for dessert.
Galettes are made using the best quality ingredients and made fresh to order by talented French chefs
My personal savory favorites are Oeuf Jambon (fried egg and ham) and the Fromage (goats cheese), which are both served various condiments and a crisp green salad with dressing – they are great for a light brunch or lunch.
The menus for the sweet are all so good (you need to request gluten-free) but my ultimate favorites are the Miel Amandes (honey with almonds) and the classic Citron (sugar and lemon).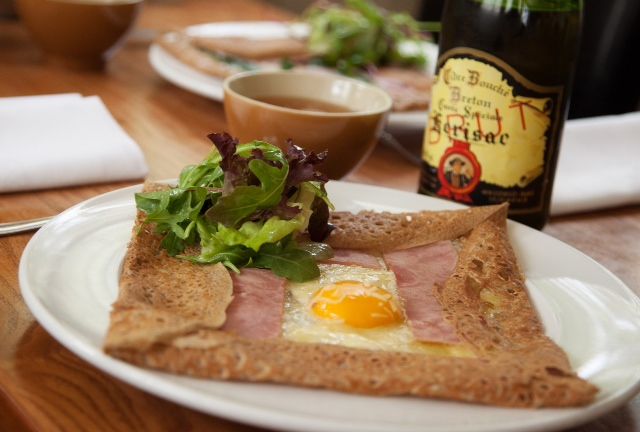 The galettes are made using the best quality ingredients and made fresh to order by talented French chefs that know how to make the perfect pancake.
Chez Lindsay is a lovely relaxed restaurant, serving well-priced authentic French food (checkout their set menus, as these are great value) and might just offer you a more pleasurable crepe eating experience that your home-cooked version.
Other places to indulge in all your pancake needs
Here are my top 10 list of places to eat pancakes and crepes in London. You are totally welcome.
All of the below offer both Gluten Free and Vegan options.
Here you will find super amazing gluten and vegan American style pancakes. Along with other amazing all day and lunch options. Check out the menu, it is simply fabulous.
Found in Hampsted, Waterloo and Paddington.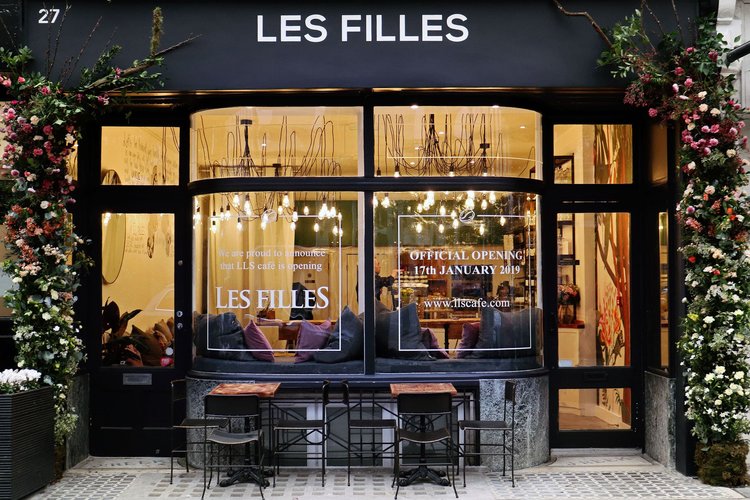 Found in Notting Hill, London.
Here the 'House Pancakes' (£11.50) are made with buckwheat flour and served with seasonal fruits, coconut 'yoghurt', caramelised pecans and maple syrup. And trust me, they really are super delicious, I have tasted them myself.
Gluten free and nut free options available.
https://www.instagram.com/p/BREqlIkBzRb/?utm_source=ig_share_sheet&igshid=1hq2cofzb501r
Found in London Bridge and Borough Market
Sweet or savoury, classic or progressive, small or big. This place will have the pancake you want and need.
https://www.instagram.com/p/BZ81B_znpIo/?utm_source=ig_embed
Found in Camden and Brick Lane markets. Vegan, Grain and Gluten Free pancakes.
https://www.instagram.com/p/BY09ygCHMKg/?utm_source=ig_web_button_share_sheet
Found in Fitzrovia, London.
They have also just added a new hot breakfast menu that includes Ethos Eggs, scrambled to perfection and delicious Ethos Porridge made with almond milk and gluten free oats.
https://www.instagram.com/p/Bunspu8houx/
Found in Brixton.
Here you will find French crepes with a Brazillian flair. Gluten-free French Crepes available.
https://www.instagram.com/p/BuTPZ3vATlY/
The Senzalas were slave houses for plantations and farms in Brazil from the 16th to 19th centuries. It was from the Senzalas that much of Brazilian culture developed, such as Capoeira and popular dishes like Feijoada stew. They named their creperie 'Senzala' in tribute to those who formed their Brazilian roots and influences.
https://www.instagram.com/p/Bt0SbCWDhh5/
Found in Carnaby Street, Notting Hill and Chelsea.
Farm Girl offers American-style gluten-free buckwheat pancakes.
Read more: 4 healthy restaurants in London we're loving right now.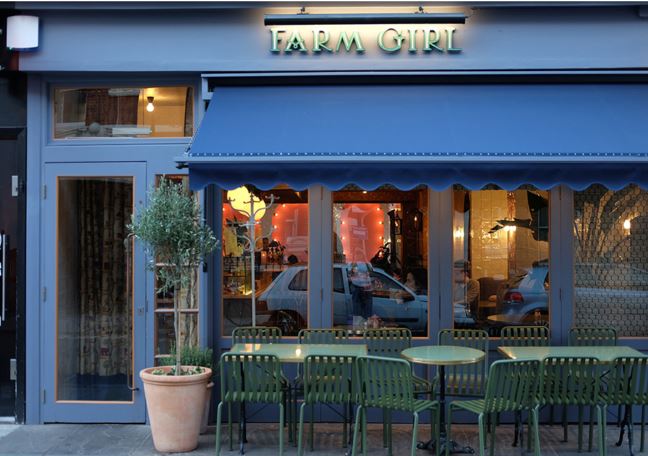 Redemption Bar can be found in Notting Hill, Covent Garden and Shoreditch.
They offer buckwheat pancakes (£8.95) on their brunch menu. These are tossed in coconut oil and topped with natural coconut yoghurt, seasonal fruit and maple syrup – delicious.
https://www.instagram.com/p/BuA6HJFB_ea/
Crepeaffaire can be found in locations all over London.  They offer both Gluten Free and Vegan options.
https://www.instagram.com/p/BuV53CEDs3i/
More from Healthista Eats:
Healthista Eats by Charlotte Dormon.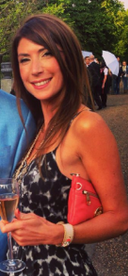 CHARLOTTE DORMON is our Healthista Eats blogger. She's not a chef, or even that much of a cook.  If it's recipes you're looking for – you're in the wrong place.  But whether it's Sunday lunch or Friday night cocktails, she's the one friends and family turn to when they want to know how to eat out and be relatively healthy. We'll drink – and eat – to that. Follow Charlotte on Instagram: @healthyeatslondon
More Healthista Content:
3 public speaking tips this stand up comic swears by
8 proven ways exercise makes you happier
Running for fitness – 5 tips these running experts want you to know
7 skincare steps this beauty director swears by
WIN an overnight spa stay worth £279 by taking our 5-minute survey
Do you want to experience ultimate relaxation? To be in with a chance to win an overnight spa stay for two including treatments and meals, complete our five minute survey about how your gut health affects your relationships
Like this article? Sign up to our newsletter to get more articles like this delivered straight to your inbox.