Need healthy snack inspiration? Healthista spoke to our favourite influencers about what they LOVE to eat on the run – these are their healthy snack hacks
Okay, so we see our favourite Instagrammers and YouTubers posting their picture-perfect dinners daily but what do they REALLY like to snack on when nobody is looking? Healthista found out.
The nuts-for-nut-butter: Alice Liveing
Followers: 623k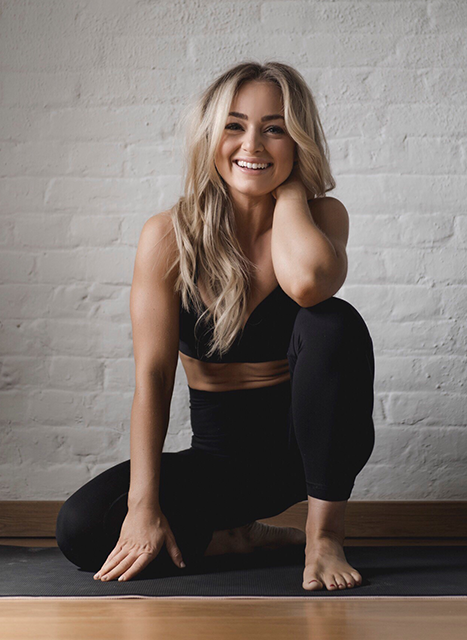 Formerly known as Clean Eating Alice, Alice Liveing has been on the wellness scene for some time. She's a fully qualified personal trainer and is big on making yummy, healthy food which she shares in her cookbooks The Body Bible and Eat Well Every Day. This January, Alice has partnered with Primark to release the Alice Liveing x Primark sportswear collection, available to purchase at all Primark stores in the UK.
My snacking secrets 
I usually snack at around 10 or 11 am and 3 or 4 pm. As a personal trainer, I usually start my day early, so breakfast is early – meaning I'm hungry again by about 10 am. I don't have to be in a particular mood to snack. I eat when I'm hungry and I don't when I'm not, but I must admit I definitely reach for snacks more when I'm tired and run down.
My guilty snack 
I don't believe in snacking being 'guilty'. I will snack on what I fancy but my more tasty snacks tend to be things like gooey banana bread or chocolate digestive biscuits!
My healthy snack hacks 
1. I absolutely LOVE nut butter so I'd say this would definitely be one of my go-to snacks with some slices of fresh crunchy apple. This is a really quick and convenient snack for when I'm on the go.
2. I also am a huge fan of making homemade energy balls; my favourite at the moment being my chickpea and vanilla energy balls from my second book Eat Well Every Day. They're really easy to make and can be stored in the freezer to grab on the go.
3. If I'm fancying something savoury I'll opt for some chopped vegetables such as carrots and cucumber with hummus.
The brain-feeder: Isabella Robinson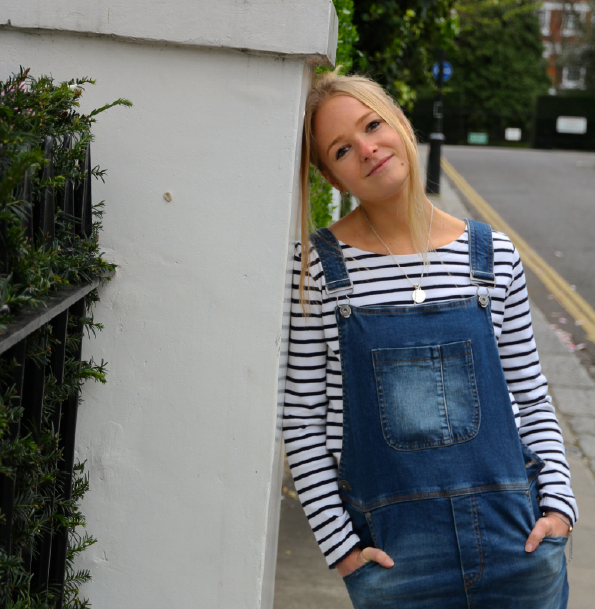 Followers: 29.2k
23-year-old Isabella is the London-based food and lifestyle blogger behind Goodness Guru. Having struggled with her own issues with food as a young teenager, she is on a mission to empower women to love their bodies and says she's all about that healthy and balanced relationship with food. She works as an eating disorder mentor alongside her masters in Eating Disorders and Clinical nutritional masters at UCL. As if that weren't enough to keep her busy, she's also training as a nutritional therapist and is an ambassador for the UK's leading Eating disorder charity Beat.
My snacking secrets
Snacking for me is all about honouring my hunger and I try to focus on this rather than set times. I think we're very conditioned to eat at specific times which means often we ride out hunger and end up eating more than usual later in the day. If my next meal is close then I might have something lighter but if it's further away then I'm sure to have something substantial to actually tide me over. I sometimes feel like there's a trend for very low-calorie snacks, but I've learnt over the years that you can't fool the body and if it's hunger, you need to eat. When I'm revising I'm always hungry so it's always in the lead up to exams that I tend to snack most regularly. Brainfood is definitely a thing!
My guilty snack 
There is much evidence to suggest that when something is off limits or bound up with sentiments of guilt we have a heightened desire for it and can end up overindulging on the occasion we allow ourselves a 'naughty' food. Therefore I always allow myself what my body is asking for and that usually involves a couple of squares of dark chocolate most afternoons. My mother and I are just the same and there's never a bar of chocolate knocking about for too long in our house.
My healthy snack hacks
1. Avocado on oatcakes with a sprinkle of Itsu seaweed which really hits the spot when I'm in the mood for something savoury. I love the crumbly texture of oatcakes but rice cakes or bread work just as well.
2. You can't go wrong with chopped apple with peanut butter and a sprinkle of cinnamon and cacao nibs.
3. I'm also a sucker for an oat milk cappuccino and something sweet like a piece of toasted banana bread in the afternoons. I believe that feeding the soul shouldn't be forgotten when it comes to health.
The bored snacker: Connie Simmonds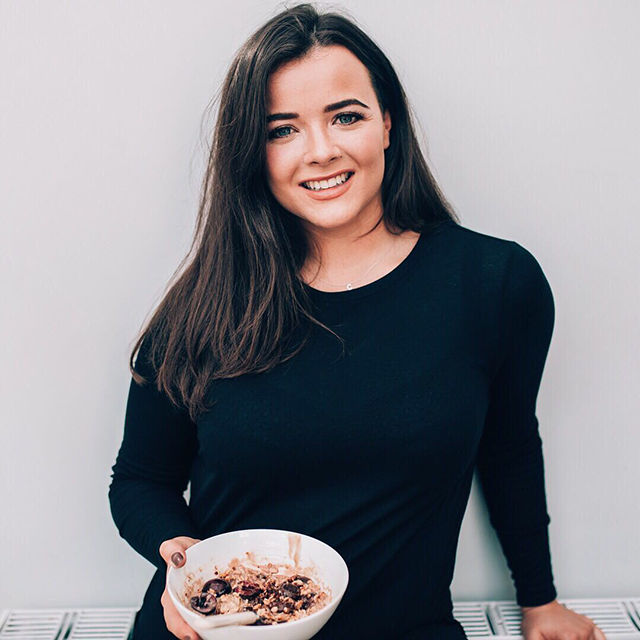 Followers: 31.5k
Starting as a self-taught make-up artist, 25-year-old Connie Simmond's social media journey took a turn when two years ago she underwent a huge personal transformation. Her health hit rock bottom, she was overweight and ready to make changes and embarked on a huge weight loss and healthy eating journey – within 12 weeks she dropped two dress sizes and documented it all on Instagram. Connie now promotes self-love, body confidence and, most of all, beauty from the inside out. Makeup used to be Connie's answer to confidence, but now it's just the cherry on top.
My snacking secrets 
The time between lunch and dinner – it's my biggest gap between meals so I find my blood sugar levels drop slightly, so I really crave something that will help give me a boost of energy. It's important that I don't grab something high in sugar as I'll crash again quite quickly. I try to avoid this by making sure my three meals are balanced and big enough that I stay fuller for longer. If I can avoid snacking I will but I never let myself become uncomfortably hungry, that's when binges happen!
My biggest snacking trigger is boredom. If I'm bored I find myself opening and closing the fridge. I have to keep myself busy otherwise snacking is far too tempting. I also try and drink water infused with lemon, cucumber and lime when this happens, sometimes I think I'm hungry when I'm really just thirsty.
My guilty snack 
My most indulgent snack option would have to be anything sweet – from chocolate to ice cream or if I fancy something savoury, crisps. I will always give in to one of these when it's my time of the month. The day I come on my period I'm pretty hormonal and cravings are bad so I'll give in to my favourite chocolate bar or packet of Doritos.
My healthy snack hacks:
1. Fruit is definitely one of my healthiest snack options, my favourite being berries (strawberries, cherries, raspberries). They're sweet, lower in sugar than other sweet 'healthy' snacks, nutritious and filling especially with a dollop of natural yoghurt on top.
2. Corn on the cob is another favourite of mine with salt and pepper, again it's slightly sweet, doesn't take long to cook and keeps me going until my next meal. A drizzle of chilli infused olive oil is also delicious on top.
3. A protein shake is great for after the gym. I use a high-quality protein (which contains very few ingredients, no refined sugars and is recommended by top nutritionists) with almond milk and ice, this makes it a low calorie, high protein snack, keeping us fuller for longer and is great for muscle repair.
Try Healthista Lean Energy Protein Powders.
The midnight muncher: Imogen Leaver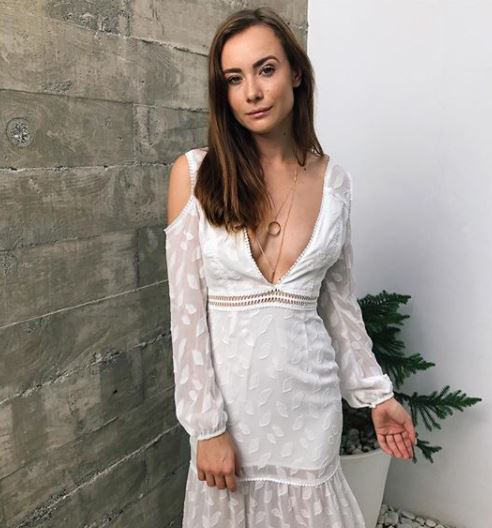 Followers: 49.9k
Imogen Leaver is a personal trainer and coach, fitness blogger and professional bikini competitor. We love her Instagram not only for get-fit inspiration but also for serious fashion goals too. And rumour has it that this do-it-all social media star is an aspiring actress too.
My snacking secrets 
I am an AWFUL night time snacker. I can be good as gold through the day and then when it's the evening I'm always on the hunt for something sweet! At night time, we all have a little urge to reach for something naughty, as we're craving something full of energy and something quick. I try and plan my biggest meal to be in the evening or allow myself a few extra calories to have something before you go to bed.
I usually snack when I'm tired and bored! Especially when I don't have a show or a photo shoot to prepare for. I develop bad habits of eating for the sake of it rather than eating when I want or need to. I know it's just a bad habit and as soon as I have a goal, I am able to stop.
My guilty snack 
I absolutely LOVE a cookie. Not just a Maryland cookie. I'm talking Millie's or Ben's or Marks and Spencer bakery cookies – they are my vice! I try not to eat them too often because I find that when I start eating those I can't stop. I need to find my discipline from somewhere. But if I am out and about and fancy a treat, a cookie would be what I would think of straight away.
My healthy snack hacks: 
1. I'm a big fan of fat-free yoghurt with peanut butter and dark chocolate. It's low in calories and carbs but crammed with tonnes of healthy fats and a good hit of protein too – plus it hits that sweet spot.
2. Fresh berries, blueberries, strawberries and raspberries. Again, low in calories and relatively low in sugar too. Also, the feeling of repetitively putting food into your mouth and grazing is really enjoyable. Better to graze on 200g blueberries than 200g of crisps.
3. Carrot and celery sticks with hummus. I LOVE hummus, so when I'm not craving something sweet I will grab some celery and a serving of hummus and use that to kerb my hunger pangs instead. Again, this snack is low in carbohydrates so I can save those for my meal before bed.
The happy snacker: Montana Brown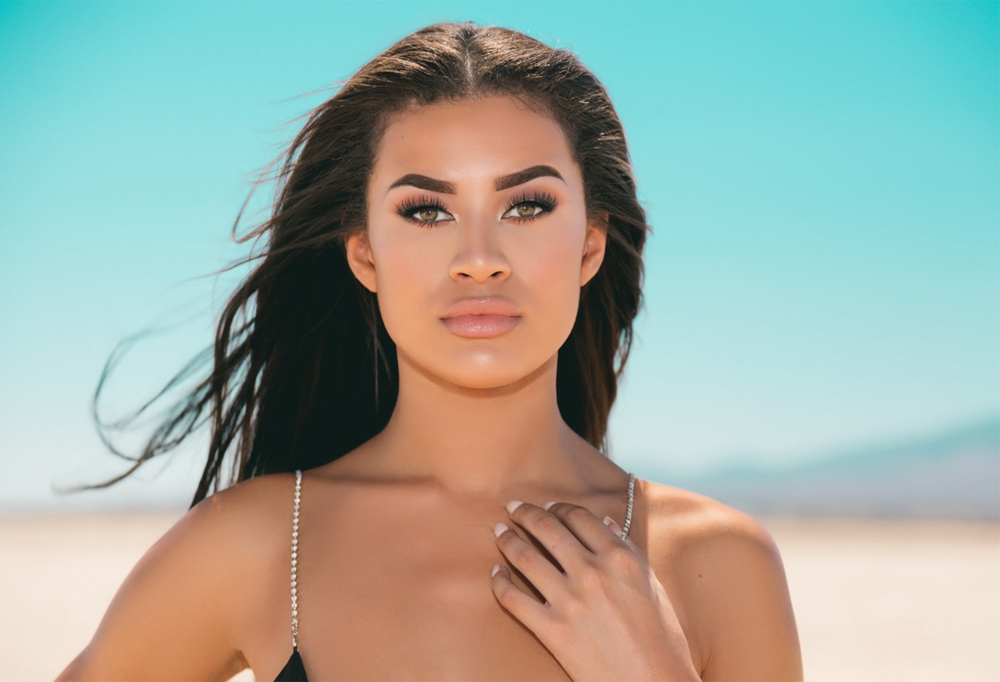 Followers: 1.4 million
22-year-old Montana Rose Brown burst into celebsville as a contestant on the 2017 series of ITV2's Love Island (finishing fifth but winning serious popularity points). Post-Love Island Montana has launched a collection with Us brand Pretty Little Thing and can be spotted hosting MTV news every Monday. The reality star is a BIG fitness fan and has garnered a huge following on Instagram as followers praise her toned stomach and famous derriere.
My snacking secrets 
I'm very much a snacker between 1 pm and 5 pm as that is a long time to not eat before dinner. That's when I'll crack out the rice crackers, maybe some tuna and balsamic vinegar or just simply some sliced chicken. Sometimes if I'm at home I'll have celery and hummus or apple and peanut butter but other times I will have a whole grain slice of toast as I hate feeling hungry.
What mood am I most likely to snack? I'll snack on any occasion, most people probably snack when they're annoyed about something or had a breakup or are feeling a bit down. I'm the opposite, I gym when I feel down and then I eat when I'm happy because why not? You only live once and if I want to have a cookie I absolutely will.
My guilty snack 
It has to be an Oreo or a Milkybar milkshake, it needs to be proper OTT. If you're going to eat the calories then its got to be good – I'm always so tempted by cookies. There's this new cookie place called Blondie's Kitchen in Selfridges. They do the most amazing gluten-free cookies, they're incredible
My healthy snack hacks 
1. For me, snacks need to be filling – an apple is not going to fill me up. I love tinned tuna, it's so easy. I put it with some balsamic vinegar and some tomatoes and I'm good to go. It's easy, quick and healthy and if I don't finish it, it's not something that's going to go off I can go back to it the next day.
2. I do like a milk chocolate covered rice cracker as they're delicious and not too many calories (if you have one then just take the stairs for that day). Again they're really quick and easy and you can take it on the go.
3. Lastly, I love snacking on dried fruit, it's got a lot of fibre so great for digestion and it tastes so good. You can buy a packet from wherever and it lasts a couple of days. If you get peckish throughout the day it's great to have them in your handbag.
The fit foodie: Jade Joselyn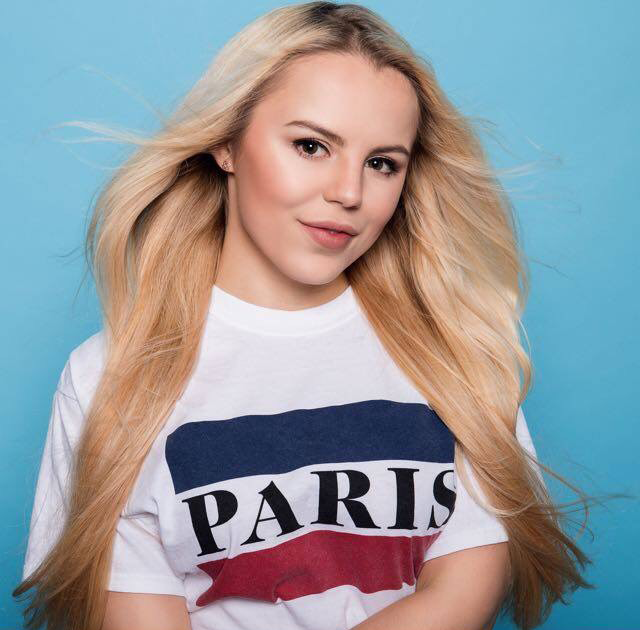 Followers: 81.4k
Fitness-loving foodie Jade hails from Dublin but is now taking London's fitness scene by storm. With a background in dance (she travelled the world competing and studied in Barcelona) the social media starlet has now turned her attention to weights – follow her Insta and YouTube for serious fitspiration.
My snacking secrets 
I love a mid-morning snack after breakfast but before lunch and always a sweet snack in the evening before bed. I make sure to snack in the morning to keep my energy up to be productive. Most people tend to snack out of boredom but I try and use my snacks as motivation to work hard either in the gym or when working on my laptop. I never feel like I have to earn my snacks but if I'm editing a YouTube video or studying I give myself a time goal to be finished by to then have a snack. This makes me work a little faster knowing I have a yummy snack waiting.
My guilty snack 
Chocolate ALWAYS. I absolutely love 70 percent dark chocolate and can eat it any time of the day. I love it with a coffee in the morning or right before bed when watching TV. Chocolate contains antioxidants and is said to make you happy so no need to feel guilty.
My healthy snack hacks 
1. I absolutely love snacking on nuts as they are full of healthy fats and keep you full for a long time. My favourite nuts at the moment are roasted almonds but I also love walnuts (rich in omega 3) and pecans too as they taste like maple.
2. Another great snack that's really low calorie are itsu seaweed thins as they are slightly salty and a much healthier option than traditional crisps. Seaweed is also rich in minerals and iron.
3. My third healthy snack would be a piece of fruit as its cheap, easy to carry around and the fruit sugars will give you energy so perfect pre or post workout! I absolutely love berries as they are a little lower in sugar yet full of antioxidants. Bananas are another favourite especially in a smoothie or with some nut butter.
The sweet-on-savoury: Emily Furey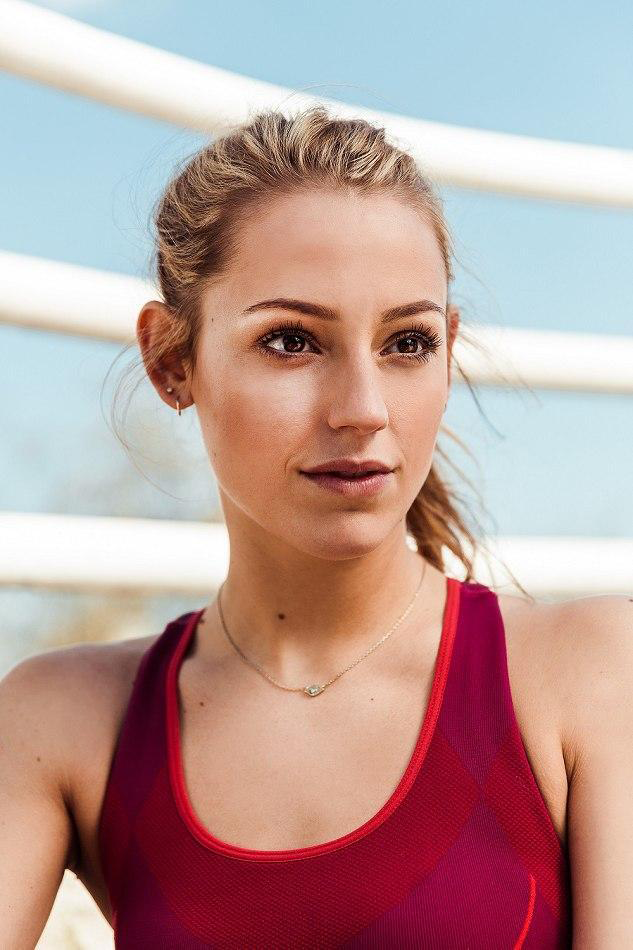 Followers: 49.5k
Super-fit Em Furey is famous on London's fitness scene. She's a personal trainer garnering serious attention on the social-media-sphere right now with her no-nonsense approach to training. She trains clients at London's famous Core Collective and has worked with brands from Forever21 to Netflix.
My snacking secrets 
I'm most likely to snack in the day between lunch and dinner. It's after the time I've already got teaching & a workout in and it's one of those times where you end up waiting for dinner to come around. I also find that post workout I get really hungry! Depending on what time I had breakfast/brunch and lunch determines how I'm going to feel around 3 pm but this is why snacks are perfect around that time to tide you over until dinner. When I'm busy I don't think about snacks too much because I'm so busy doing something physically or mentally demanding that I don't have time to think about a quick food fix!
My guilty snack 
My guilty snack option would have to be ice cream. I don't often eat ice cream and it's a bit of a rarity but Ben & Jerry's on a weekend really is so nice to do once a while. I think it's important to give yourself nice treats every so often, I am a big fan of balance.
My healthy snack hacks 
1. Number one would have to be biltong! It's a form of dried, cured meat – I am obsessed with it. I've not really got a crazy sweet tooth, that being said I do love chocolate here and there, but I always prefer savoury over anything else.
2. Number two would be a healthy yoghurt with some protein balls inside to get a bit more depth to the snack.
3. And after that my favourite snack would probably be a banana with avocado on sourdough toast. It might sound boring but it's just so simple – banana keeps me going through the morning because I've not properly eaten and it gives you a little boost with the natural sugars. And avocado is full of good fats so I like to have that in my diet alongside some carbs (which is the rest of the snack), to power me through my day with minimal snacking and high energy. I don't believe in not eating carbs, especially in my line of work.
The serial snacker: Kim Hartwell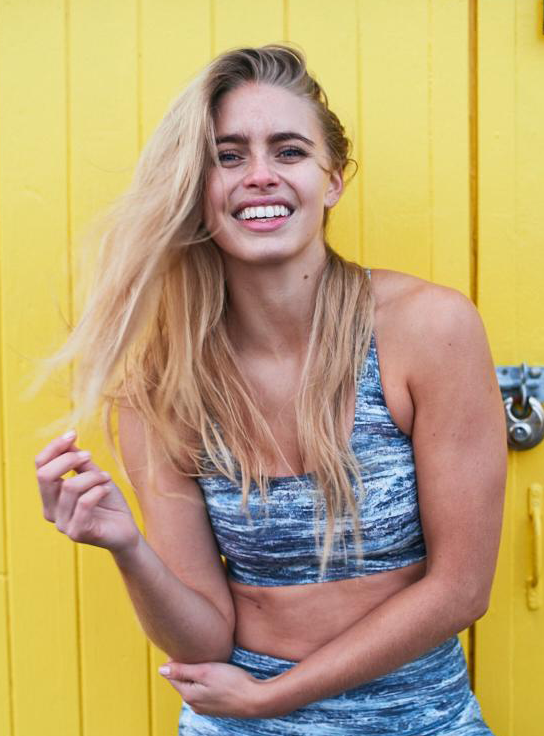 Followers: 16.6k
Model, blogger, yoga teacher and personal trainer Kim Hartwell is serious goals. The social media starlet hails from New York and inspires people to get fit and tone up both on social media and on her personal blog, Tone What You Own (not to mention the fact she has a first class degree in Business Studies and Marketing from the University of Brighton).
My snacking secrets 
I like to eat little and often. I'm constantly racing around so I make sure I have grab and go snacks and prepare them in advance as much as possible. Usually, I have a light breakfast like a green juice before I teach, then have another snack around 10 or 11 am. Then I'll have another mid-afternoon snack before dinner. I'm most likely to snack when I've been lifting weights or post climbing -it makes me ravenous. It's easy to want to reach for comfort foods when it's dark and cold outside too. I try to offset this with a luxurious chocolatey smoothie – my favourite.
My guilty snack 
Chocolate! I love it – A LOT. Preferably something with caramel in it or white chocolate. I have it when I feel like it and if I've been mostly balanced in my eating that week. I eat 80 percent super healthy 20 percent not so much, and that's totally fine. We should be non-restrictive and treat ourselves sometimes as long as we are mindful and give our bodies all the goodness it needs the rest of the time. People tend to overthink it too much.
My healthy snack hacks 
1. I enjoy eating almond butter with a banana or apple because it's a great grab and go snack. It's ace for helping to lift your energy (and it's super delicious).
2. Hard boiled eggs are also amazing for cooking up in advance and they provide a quick and easy source of protein that will help keep you full.
3.  Most weekdays (either before teaching or as a snack between appointments) I'll make a green smoothie as a snack. It keeps me full of energy and helps my muscles to recover from training that week. It's also a great way of getting a ton of nutrients without really thinking about it. My smoothie contains a handful of spinach, 1/4 cucumber, one stick of celery, a chunk of ginger, juice of half a lemon, four ice cubes and water to max fill point in the blender (sometimes I'll substitute almond milk for water and if I've been training I'll add a scoop of protein).
Try the Healthista 30 day smoothie challenge here.
The hummus hoarder: Lily Soutter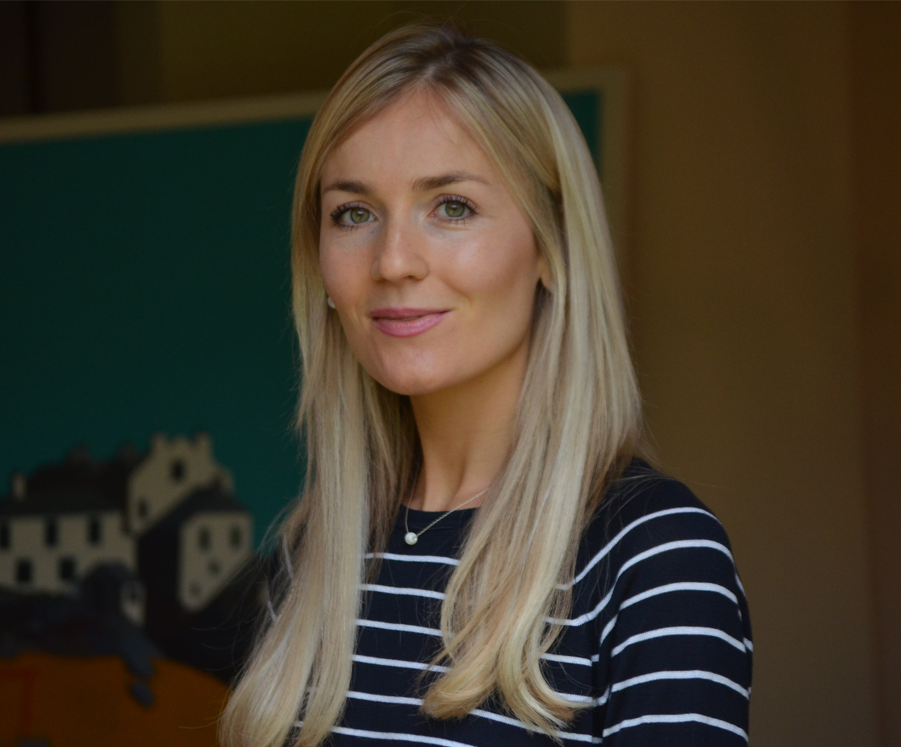 Followers: 17.3k
Nutrition-savvy Lily Soutter is not only a qualified nutritionist but she's also won awards. She writes for a lot of big names in media and you may have also spotted her on your telly once or twice. We love her Instagram for its bright and beautiful food snaps. Find out more about Lily on her website here.
My snacking secrets 
I usually need to snack late afternoon at around 4 pm as this is when I notice my energy waning and I definitely start feeling peckish. A late afternoon snack tides me over and means I don't arrive home too ravenous and overeat at dinner time. I tend to listen to my hunger and fullness cues before snacking, however just like anyone else, boredom and tiredness can certainly trigger cravings.
My guilty snack 
Who doesn't love chocolate?! My favourite is dark chocolate, not just because of the additional antioxidants that come with it but I have always seemed to have loved the bitter flavour. I'm very aware of chocolate's mood-boosting properties, and rather than denying myself or trying 'healthier' alternatives, I usually just go for the stuff I like which satisfies my cravings.
My healthy snack hacks
1. Sometimes I crave something sweet in the afternoon and fruit is easy to carry around with me. I tend to mix fruit with creamy FAGE Total Greek yoghurt not only because I love the taste, but because it's a source of good quality protein. The addition of protein can help to slow the breakdown of fruit into sugar giving longer-lasting energy.
2. Hummus and carrots have been my favourite snacks for years. I love all types of hummus. It's very easy to make and there are a lot of different varieties to choose from such as beetroot, red pepper, walnut or even with herbs such as coriander. Hummus is full of protein, fibre and healthy fats, a key combination to balance blood sugar and keep hunger at bay. Chickpeas count as one of your five a day and if consuming with vegetable sticks, it's easy to pack in a huge amount of fibre and antioxidants in one sitting.
3. I love the fact that boiled eggs are now available in almost every supermarket and eatery. Eggs are a good source of quality protein and research suggests that eating them may have satiating effects (they'll fill us up!). If I'm not on the go, sometimes I'll top oatcakes with some avocado and sliced egg as a more substantial option.
The healthy mum: Lizzie King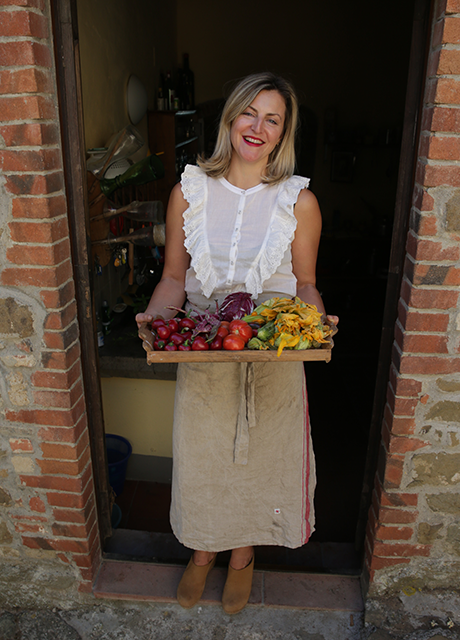 Followers: 29.1k
43-year-old mother of three, Lizzie King is an author, health coach and founder of blog Lizzie Loves Healthy. Last year she published her debut book, Healthy Family Food and when she's not found snapping foodie pics for her blog and Insta, she can be found hosting cookery courses in London or helping brands develop their recipes.
My snacking secrets 
I'm most often found snacking mid-morning and mid-afternoon (and sometimes just before bed). It's usually because of an energy dip, low blood sugar or just to escape my desk. When I'm tired, bored and trying to avoid work, I'm definitely more likely to snack. I think about food most of the time, and often work is making something delicious, so they tend to go hand in hand! But I also think sitting at a desk ploughing through emails can get dull and a snack always seems more exciting.
My guilty snack 
I don't really do guilt with food. If I feel like something I eat it. I adore Dark Chocolate and always have a stash. It's best whenit is made from real cocoa and cocoa butter and high in cocoa content. Pump Street Bakery makes the best chocolate I've ever tasted, and Willie's Cacao I buy in the supermarket to cook with and eat.
My healthy snack hacks 
1. An apple with Nut Butter. Apples are super easy, juice and tasty and they're usually lying around wherever you are. I am obsessed with Pip & Nut nut butter, or I make them myself. For me, it's a great choice as it contains fats to satiate and plenty of vitamins and minerals without the sugar load.
2. Miso soup in a mug – Itsu does individual sachets that are delicious and gluten-free. Miso is a perfect snack because it's warming, filling and delicious, plus you can stick the sachets in your handbag and have a mug on the move.
3. Brownie Balls from my book. These energy balls are amazing because they taste like a brownie (you don't want healthy food that tastes like horse food), they take minutes to make and everyone adores them. I get messages about them daily, from people who have made them from my book or on the blog, as well as my children who beg for them when we don't have a stash in the freezer.
The cheese connoisseur: Susie Chan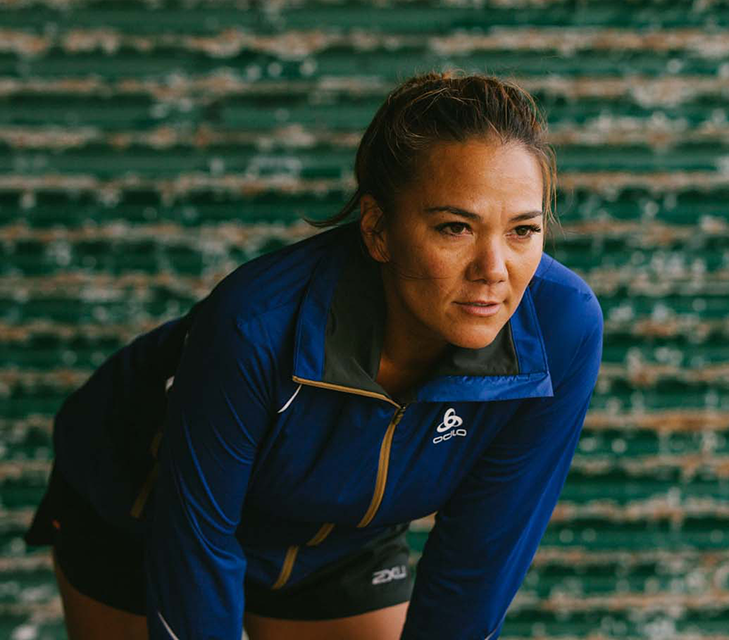 Followers: 13.1k
42-year-old Susie Chan is a Strava runner, mum and fitness blogger.She runs races from one to 100 miles and has taken part in some of the toughest ultra-marathons and endurance races in the world. When she isn't out for a run she might be found speaking at seminars and contributing to fitness magazines.
My snacking secrets 
I tend to snack after I train. As a runner, I need to keep my energy levels up and try to eat little and often rather than huge meals that totally fill me up. I tend to run in the morning, so by mid-morning, I need something to bridge the gap until lunch. Sometimes I'll snack whilst I'm waiting for my lunch or dinner to cook! I don't need to be in any particular mood to snack. Due to my training, I tend to be hungry quite a lot of the time – I'm quite busy so I won't eat out of boredom, more as a reaction to having run.
My guilty snack 
Cheese. I eat far too much of it too be honest. Cheese on crackers, cheese straight from the fridge. Any type of cheese. I don't really have a sweet tooth and tend to go more for savoury food. I'll look back at my weekly mileage run on Strava and think 'I deserve a treat!'
My healthy snack hacks
1. Fruit is obviously the best snack. It's relatively cheap and good for you. I'll go for tangerines and avocados (not together!) Tangerines are quick, cheap and easy to eat. And avocados – they are just so yummy, and I can eat them on their own, or obviously on toast! A quick tasty winner!
2. Boiled eggs also seem to fill me up well. I love them as they are full of protein, I don't eat meat so as a runner eggs are a good thing to snack on. I don't really take them out with me though – they are a bit smelly! We normally have a pile of them boiled at home so they're easy to grab and go.
3. I'm a big fan of savoury things, so crisp alternatives – the popped variety, are popular in our house for a quick post-run salty snack.
The stress snacker: Jasmine Hemsley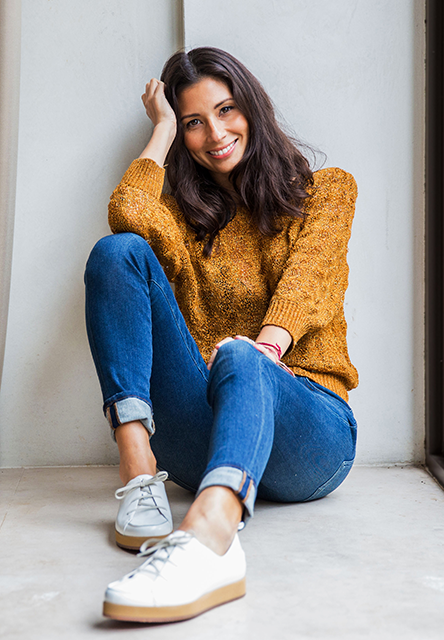 Followers: 34.2k
Social media star and one half of the  Hemsley + Hemsley brand. Jasmine has a passion for home-cooked food and natural remedies which she shares in her latest book East by West. Plus she has just launched a new wellness mission, harnessing the therapeutic frequencies of sound with Sound Sebastien. Sound Sebastien hosts immersive, uplifting sound baths, using the harmonics of gemstones and crystal alchemy – hippy heaven.
My snacking secrets 
Mid-afternoon used to be a tricky one for me as it was always such a long stretch until dinner, but snacking meant that my dinner would end up being even later and affect my sleep. Over the past few years, I've made my dinner much earlier, and it's no longer my main meal of the day. This has nipped the need to snack in the bud whilst also ensuring I was well digested before bed for a better night sleep. If I know I'm having a late dinner and feeling hungry then I will always eat something grounding and nourishing that won't spike my blood sugars so that I don't overeat later.
My guilty snack 
I try not to ever make myself feel guilty but chocolate is definitely a relationship that I am constantly working on. It's something I reach for if I'm run down, over stimulated or flagging from a long day. When I'm feeling good in myself chocolate doesn't come knocking so I try to observe those times when I'm stressed out and limit myself to a few pieces, enjoy a hot herbal tea and remind myself that I'd best go meditate and get an early night. I'm definitely a stress snacker. My hand will auto move anything into my mouth if I'm stressed, distracted and run-down. Also when I'm around food all day, especially on food shoots as I don't like to waste a thing!
My healthy snack hacks
1. Golden milk – the classic Ayurvedic recipe, full of tasty, healing spices. It's a bit like hot chocolate but without the caffeine. This is my go-to on late nights when I've missed dinner or am already peckish again after dinner as it's soothing, warming, easy-to-digest and calms me down before bed. It's delicious, easy and everyone loves it.
2. Ladoos – the original energy ball.  Ladoos are an age-old snack from India that makes a lovely Ayurvedic addition to your recipe repertoire. I love that they are usually made with toasted chickpea or lentil flour which is cheap, high in protein and tastes nutty without being a fruit and nut ball because let's face it most healthy snacks are. Easy to do, endless variations, great for kids, ladoos last ages and make a great snack or dessert.
3. Stewed apples. I love this as a light breakfast or as a snack in the afternoon to fill a gap. As it's cooked this fruit is much easier on the digestion than raw food after 4 pm. And thanks to the combination of spices with the apple it's great for upset tummies.
The chocolate lover: Pixie Turner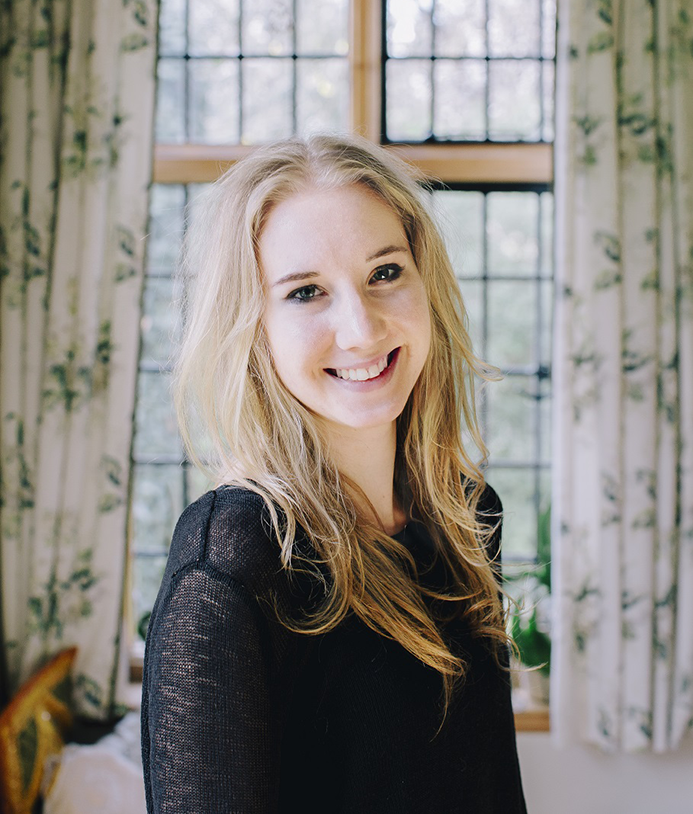 Followers: 123k
Food blogger and avid Instagrammer Pixie Turner is one heck of a brain box. Not only is she a qualified nutritionist but she also holds a first class degree in Biochemistry. That same brain is also behind her blog Plant-based Pixie where she promotes living a fad-free healthy lifestyle. Look out for her first book 'The Wellness Rebel' which will be coming out later this year.
My snacking secrets 
I tend to snack in the evenings when I'm sitting by the TV to relax after work, mainly because I love ending the day with something sweet. I'll also snack mid-afternoon if I have more hours than usual between meals as I'll likely get hungry. The only time I'll usually snack is when I'm hungry but if I'm very stressed out and working from home I will be more likely to reach for a snack.
My guilty snack 
I love having chocolate on an almost daily basis, but I never feel guilty about it, ever. It makes me happy, and that's just as important to me. My favourite types of chocolate are 70 percent dark and milk chocolate with salted caramel or orange. I tend to buy Lindt or Hotel Chocolat varieties as they taste incredible. How much I eat will vary, but it will usually be somewhere between half and a full 100g bar. I always have it in the evening after dinner.
My healthy snack hacks
1. Hummus with crackers or carrot sticks because hummus is one of the best-tasting foods ever invented.I like oat crackers with rosemary (cheesy ones taste great too). I like to make sure my snacks generally include at least two of the following: grains, protein or fat. So in this case I get my grain from the crackers and protein from the hummus.
2. Yoghurt with berries and flaxseed– to get those plant sources of omega-3 in. I usually go for plain yoghurt and add fresh blueberries in summer, and defrosted frozen blueberries in winter. I sprinkle the flax on top as I think it looks nicer than when it's mixed in and we do eat with our eyes too! I really fell in love with yoghurt after eating a lot of it in Iceland last year.
3. A slice of delicious sourdough with my mum's homemade jam. So much nostalgia! My mum makes all sorts of jam, but my favourite has to be strawberry, because as children we used to go strawberry picking every summer, after which my mum would make huge batches of strawberry jam to last the year. It brings back such wonderful summer childhood memories.
The bread babe: Xochi Balfour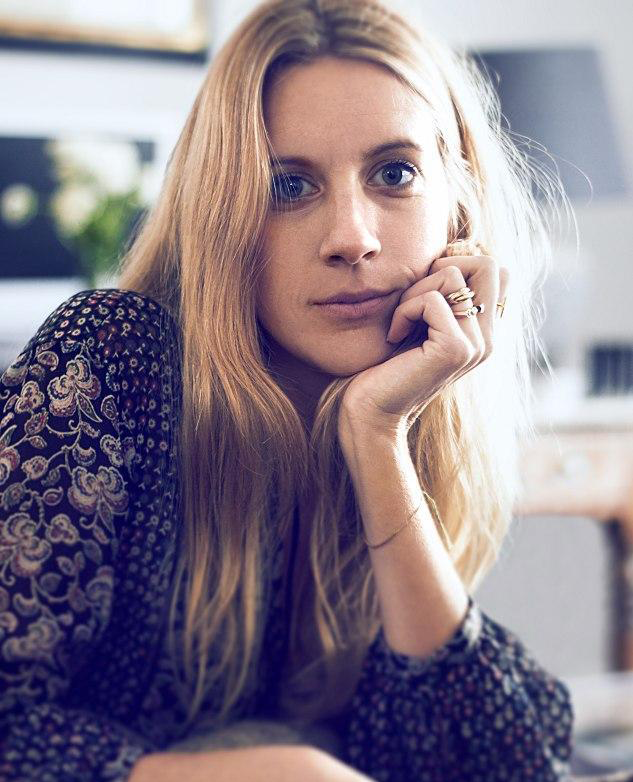 Followers: 13.8k
Xochi describes herself as a holistic wellness guide, naturopath and founder of the blog, The Naturalista. She's recently published her first book by the same title in which she shares nourishing recipes to live well. The spiritual, social-media savvy 33-year-old also holds regular retreats with her husband.
My snacking secrets
Since I'm breastfeeding snack attacks can happen at any time of day! I always make sure I have something healthy to have as the demands on my body and energy are large while feeding my baby. It usually happens in between meals so I tend to eat throughout the day. For us women, our moon cycle can be a big trigger for snacking as blood sugar levels are affected – this is often my most intense craving time.
My guilty snack 
When I am really low on energy I often reach for bread. It's from years of being brought up around all types of freshly baked loaves. I tend to opt for a good slice of courgette and chia loaf, or sourdough, with coconut oil or goat's butter (and maybe a fruit compote or some almond butter and honey) – it's just so moreish and hits the spot. I eat it at around 11 am when lunch seems a million miles away and breakfast is a distant memory. Washed down with some English breakfast tea if things are really looking desperate. It's grounding, substantial and feels like I am back in my mother's kitchen.
My healthy snack hacks 
1. When I am in the mood for something sweet, I love a few dates dipped in tahini or nut butter and sprinkled with a little pink Himalayan salt. It ticks all the taste and texture boxes yet is free of refined sugar, rich in fats and calcium and if you can find Medjool dates it gets pretty gourmet.
2. I like to have a cacao shot, my ever-deepening love of cacao is no secret, the plant is one of my favourite allies and the love goes far beyond mere chocoholism. Raw cacao in high quantities can have real, tangible effects on your mood and your day. I also love to snack on dark raw chocolate as it gives a heart-opening boost that is much more beneficial to the system than caffeine.
3. I also like snacking on homemade free-from banana and fig flapjacks with iron-rich, energy-giving oats, maca to boost stamina and keep hormone levels in check, and plenty of calcium-rich figs and dates (which help keep prolactin levels up), they are an ideal healthy snack for anyone who needs some extra energy – breastfeeding or not.
The fasting fan: Amanda Byram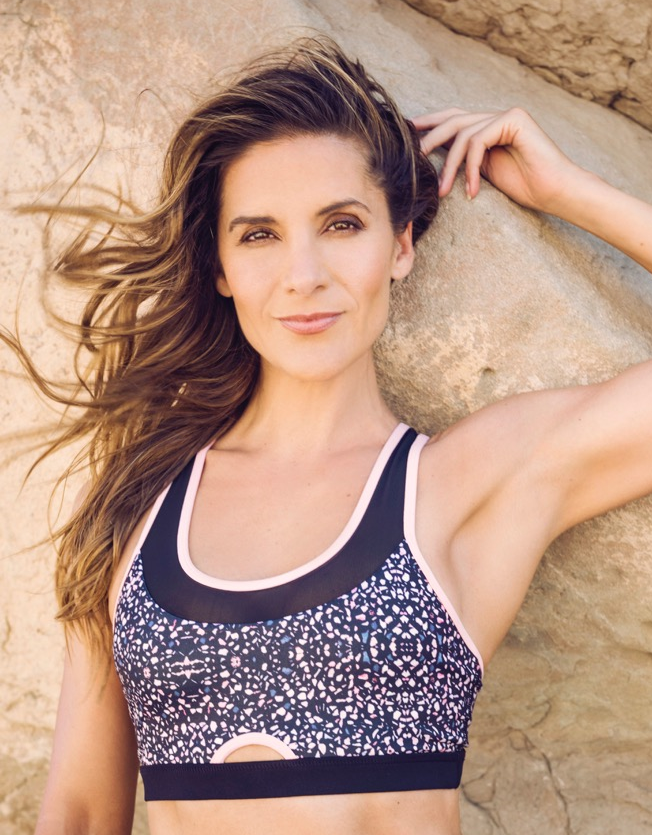 Followers: 57.5k
You'll recognise 44-year-old TV personality Amanda Byram from Dancing with the Stars and Total Wipeout. But Amanda isn't just made for the telly but also has qualifications in personal training and she's fuelled her fitness fanatical side with a brand new fitness clothing range, Body By Byram.
My snacking secrets 
I tend to eat in an 8-hour window, usually 11-7 or 12-8 so I have my breakfast at 11 am or 12 pm then I will need a snack by about 1 pm, 3 pm and again at 5 pm. I love snacking, so there are no real limits to my timings. Sometimes I snack when something goes wrong, if I get an email I don't like I'll head straight to the fridge! Or if I am tired I will snack a lot, which is why I try to always have healthy snacks on standby.
My guilty snack 
Cereal. I eat it very rarely because it is full of sugar and salt and bad stuff. But with some cold almond milk, you just can't beat that crunch. I eat it when I particularly exhausted and have been travelling – meaning there is no other fresh food in the house.
My healthy snack hacks 
1. I love snacking on nuts because they're so filling. Nuts and fruit give you the perfect fat and sugar combo for satiation and energy.
2. I also often snack on rice cakes with avocado because they're not too heavy but are still a good carb injection with the good fats in avocado keeping your blood sugar stable all day.
3. And finally, protein shakes are definitely the perfect choice in between meals when you're feeling a low energy spell and need to be fulfilled.
The pick 'n' mix princess: Lucy Mountain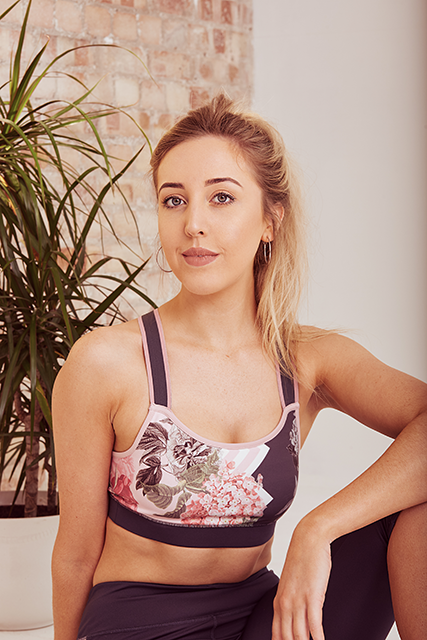 Followers: 172k
Lucy Mountain is a super-positive Instagram influencer and Ted Baker brand ambassador. Posting before and after pictures that don't fit the status quo and spreading evidence-based info. Lucy is a fully qualified personal trainer and is studying to be a nutrition coach too.
My snacking secrets 
Snacking seems to get a bad rep. It's associated with weight gain or eating too much. I am quite the grazer. I like to have a snack between or after every meal; breakfast, lunch and dinner. What I have depends a lot on my mood, what I'm eating within that day and what my goals might be at the given time – if any. I'm pretty consistent with my snacking habits during the week. Of course, there are times where I'll feel the urge to eat more between my meals – particularly around my period. I tend not to over think things too much though – ultimately if I feel the urge to eat, I eat. It's as simple as that really.
My guilty snack 
I don't associate food with guilt but my favourite 'less-nutritious' snack would have to be pick 'n' mix. And not just any old sweets – very specific ones! My bag will always be made up all the white chocolate mice, pink piggies, chocolate jazzies, fizzy cables, foamy shrimp, fudge (but only like two or three because they're bloody heavy which makes them expensive) and maybe a snake thrown in for good measure. I have been known to go the cinema purely just to get a pick and mix – no shame.
My healthy snack hacks 
1. M&S Melon and Grapefruit pot. I'm obsessed with them. It's probably the best combo – just very sad that it's so damn expensive. I think I spend approximately 60 percent of my wages on Marks and Spenny fruit.
2. Alpro Yoghurt with Honey (and rice crispies). It honestly the dream. I have it most evenings at the moment as a nice high protein dessert to end the day.
3. The new Missfits protein balls. As someone who has never been into the whole raw, energy ball thing – it's seriously something that I'm a fan of these. They're so delicious and another high protein snack for on the go (the cookie dough ones are my fave).
The sucker-for-salt: Kirby Akindeinde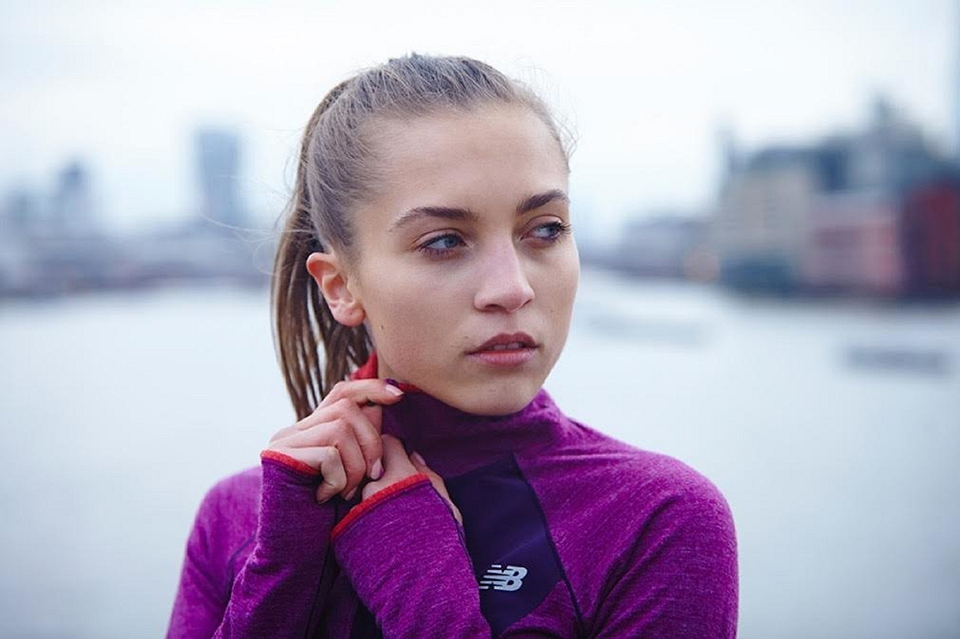 Followers: 12.7k
Northern gal, Kirby Akinende is a big sports fanatic. She's a three-time Yorkshire Champion and runner-up in the long jump, specialises in athletics and is a keen sprinter PLUS she's more recently taking on longer runs. As well as being a qualified personal trainer, training to teach spin, HIIT and TRX, she is also able to ski, ice-skate, box, surf and play netball. Anything high intensity is Kirby's fort – is there anything this model come blogger can't do?!
My snacking secrets 
I'm always on the go and I'm currently training for the Big Half Marathon with New Balance so I've found that I'm more hungry than usual plus I definitely snack when I'm bored! I've always been somebody that eats out of boredom. I somehow manage to eat more when I have more time to myself or if I have a day off, probably because my mind is less occupied with other things. For me it's about eating healthy without punishing yourself. I hate avocado (I know, I know, a fitness blogger that doesn't like avocado?!) but I don't force myself to have it just because it's healthy- find something that works for you and you'll be less likely to snack on junk!
My guilty snack 
Balance is key and I think that it's actually healthy to indulge every so often. I'm a sucker for salt and vinegar crisps. I find that I eat them if I've had a ridiculously busy day or if there's some in the house and I can't resist! You have to treat yourself now and again or you'll go insane.
My healthy snack hacks 
1. Number one for me is peanut butter spread on a sliced apple. It is filling and one of my five a day, so win-win! It's great for days when I've had a heavy marathon training session.
2. I also love Bounce Protein Energy Balls. They are perfect if I'm out and about or don't have much time. The Cacao Mint and Orange are my faves.
3. I also absolutely love frozen mango. It's sweet so satisfies any naughty cravings but also, mango is a really good fruit for aiding digestion, helping me not to feel sluggish during exercise.
The emotional eater: Hayley Jane Warners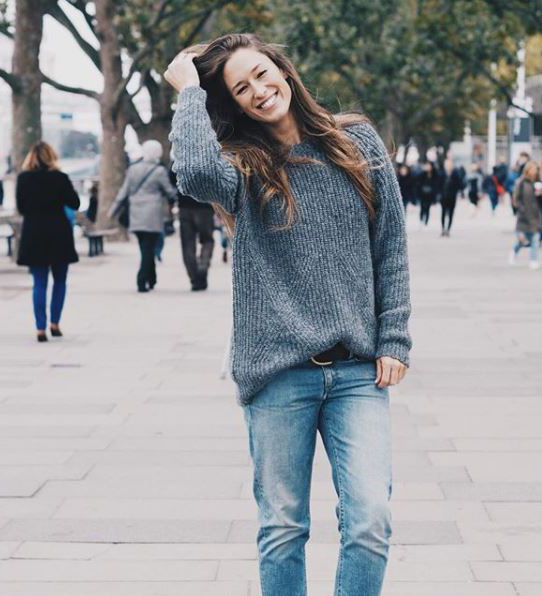 Followers: 12.9k
Hayley Jane Warners is a lifestyle blogger, part-time triathlete and LIV Cycling brand ambassador. Hayley picked up the multi-sport bug at the age of 27, unable to swim (doggy paddle doesn't count) and having never seriously ridden a bike. After three months of intensive swim training, her first race was a 5km open water swim, after which she went on to race Olympic distance at the London Triathlon and then two months after that, her first middle distance race at Challenge Weymouth – talk about wonder woman!
My snacking secrets 
Mid-afternoon is when I start wandering into the kitchen and peering into the fridge. I've normally been working since about 8 am so it's my brain signalling that it's about done and it needs an extra hit of glucose. Alternatively, if I've been swimming that morning, I will want to snack all day long and honestly, why fight it? Swimming just does something crazy to your appetite! I have historically been quite an emotional eater so I have really tried to be more mindful of it over the past couple of years. I'm not perfect but learning to listen to my body and it's true hunger cues has been a game-changer.
My guilty snack 
To be 100 percent honest I don't like to associate feelings of guilt with any one particular food, I think it's a fairly miserable path to go down. It's boring but everything can be enjoyed in moderation, even moderation itself!
My healthy snack hacks 
1. I'm a huge fan of homemade energy balls, they're so simple, have very few ingredients and they're great to take out on the bike as fuel.
2. Sometimes if I'm hungry mid-morning then I'll make a massive green smoothie, great for boosting my nutrient intake and depending on what I put in it (oats, protein powder etc), it can keep me full for hours.
3. Finally, hummus on anything, all day long. 
The snacking sisters: Alex and Maddy Weaver
Followers: 11.5k
Fitness duo Alex and Maddy Weaver go by the name of Soul Sisters Fitness and together they are helping to set tghe pace in the fitness influencer race. Promising to make you smile while you sweat both ladies are certified personal trainers and nutritionists. Follow them on Insta for a feed of body inspo and positive vibes. Oh – and they are the faces of the new Adidas female fitness studio in London.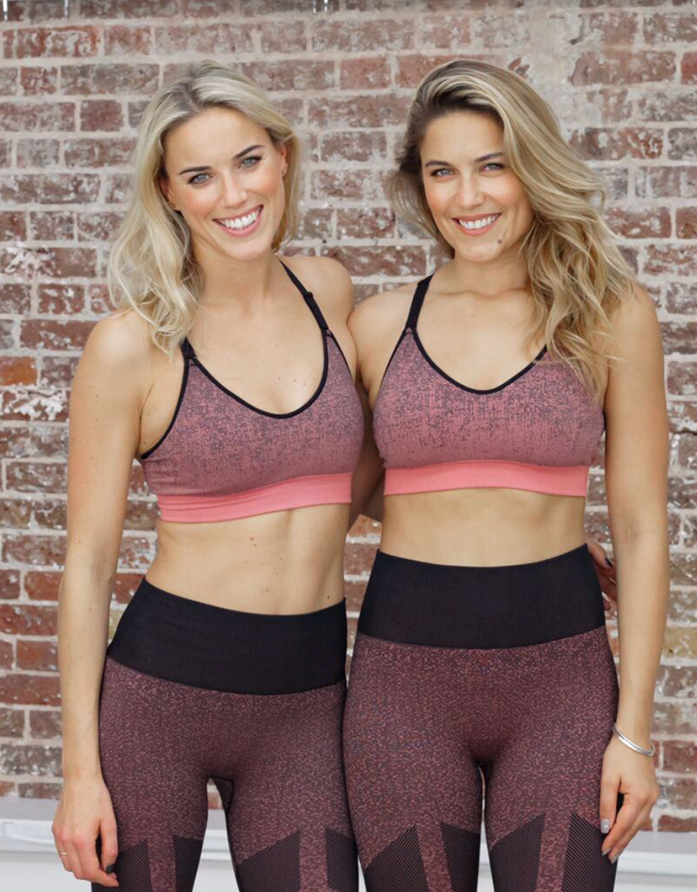 Our snacking secrets 
Maddy:  Mid-morning and mid-afternoon is when I am most likely to snack. I like to eat little and often as I find this helps balance my blood sugars so I tend to have a healthy snack at these times. I usually snack when I am tired – my body craves sugar to help keep me going.
Alex: I always snack when my body is tired and needs an energy boost, this tends to be around 4 pm. I will always snack when I am tired and hormonal, or hungover!  It's amazing what a delicious snack can do to help improve your mood and energy levels. Especially a naughty snack. I don't deprive myself if I know my period is due as I think it's important to listen to your body and if it's asking for something sweet then let yourself have it.
Our guilty snacks 
Maddy: I love chocolate such as Green & Black's. I will often eat this as a treat at weekends. I try to refrain from buying the large bars though as I can eat a whole bar in one sitting!
Alex: A bag of crisps! Any flavour. I treat myself to a bag of crisps on the weekend. Or if I'm hungover it's the first thing my body craves.
Our healthy snack hacks 
Maddy: 
1. Dried fruit and nuts – this is a simple snack that can be eaten on the go. The sweetness from the fruit helps satisfy any cravings I have and then the nuts help balance my blood sugars which then keeps me satisfied for longer.
2. I love cocoa orange Nakd bars. In fact, anything from the Nakd range. They are made entirely out of natural ingredients with no added sugars and cold pressed to retain their nutrients. I'm so impressed with the range  I suggest these as alternatives to chocolate bars for my clients.
3. Cottage cheese! It's low in fat and high in protein so it can fill you up and keep you sustained for a good amount of time. I love it by itself, but you can have with crudites to add crunch and extra nutrients.
Alex: 
1. Pink lady Apple – it's cheap, mess-free, and you can eat as many as you like without feeling bad. Sometimes I'll have a spoon of almond or peanut butter to accompany my apple if I want something sweet.
2. Carrots and hummus or cottage cheese – I love this as an afternoon snack, post workout (just Be mindful of your humous portion as it's easy to want to eat the whole pot!)
3. Corn cakes and almond butter – I am a massive crisp addict so for me the corn cakes help when I get a crisp craving. I love the crunch and taste and they are very low in calories. If I'm craving something sweet I'll have it with almond butter however they are also delicious with hummus and cottage cheese and sometimes I'll simply have butter and marmite.
Read more
26 healthy food hacks these top Instagrammers use every day
The new rules of healthy snacking
Why seaweed is THE health food of the year
7 plant-based recipes these healthy Instagrammers love
Like this article? Sign up to our newsletter to get more articles like this delivered straight to your inbox.