We've seen their pristine Instagram feeds, but what healthy food hacks do top infuluencers use every day? We spoke to Reebok ambassadors Roz Purcell, Dr Hazel Wallace and Tashi Skervin Clarke to find out
The cookbooks, fitness workouts and delicious dishes splashed across social media are inspiring thousands. But what do top healthy Instagram influencers really eat every day whilst living busy lives?
We caught up with Rozanna Purcell, Dr Hazel Wallace and Tashi Skervin Clarke, to find out exactly what healthy foods they couldn't live without and how they use them. They are part of Reebok's Girl Squad, compromised of six social media influencers in fitness. The Girl Squad are fronting Reebok's Autumn/Winter 2017 collection, City Series, which, by the way, is gorgeous – check out the black leotard with cut-out detail and metallic bra which we particularly love.   Between training hard and fronting campaigns, these girls have got their healthy living regime on lockdown. H ere's how they do it:
The model turned boxer, Roz Purcell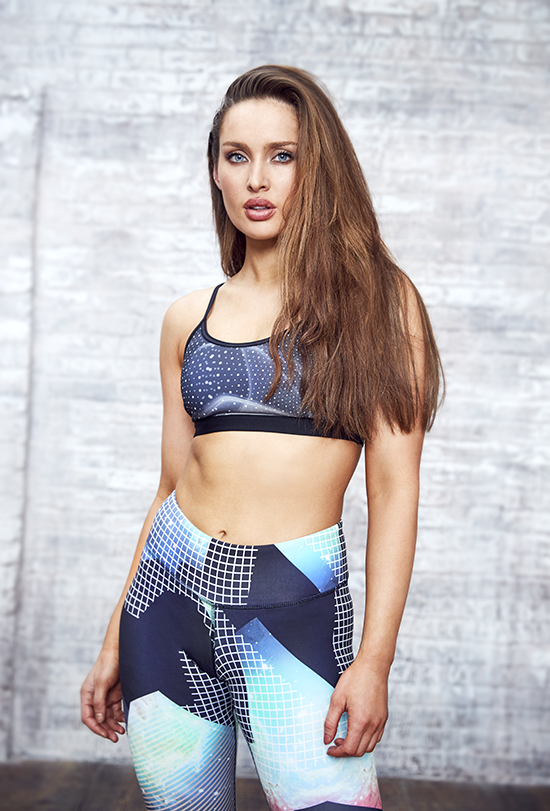 Irish model / boxer, Roz is an entrepreneur taking the health industry by storm with her talent in the kitchen (and food pics that make us dribble). The 26 year old has a following of over 285K between her personal account and Natural Born Feeder – her best selling cookbook, featuring tons of recipes using wholesome food. Such a success that it was, her new book Half Hour Hero
 features simple recipes which take no more than 30 minutes. Despite her huge career portfolio, she's an incredibly down to earth chick and shares what her pantry is always stocked with.
The foods I couldn't live without…
I couldn't live without Flahavans Oats, organic eggs & Meridian crunchy almond butter.
Or try: Pip and Nut crunchy almond butter, £4.29
Post workout I reach for…
I usually train on empty in the morning as I'm up for boxing at 6.30/7. Post workout I replenish with a combination of carbs proteins and a small bit of fat. For example, oat bread with eggs and some avocado. After an evening workout I like to eat grilled fish or a fish burger, rice and tonnes of veg – Middle Eastern food is my favourite.
https://www.instagram.com/p/BVcXdVBh1GP/?taken-by=naturalbornfeeder
Go-to dishes that never fail…
I will make a big curry in advance for meal prep. I have tonnes of recipes over on my website naturalbornfeeder.com – definitely try my tuna burgers with sweet potato fries. For a snack, I like to eat power balls or a boiled egg and nut butter.
In my blender I make…
From pancake batter to soups and of course smoothies my NUTRiBULLET blender is my sous chef. I bring it to all my demos to showcase how easy eating healthy can be – it's a great investment for any kitchen. One of my favourite recipes is my skinny crepes. I blend 30g oats, five egg whites and one tsp of honey, maple syrup or stevia until smooth. Then I cook them on a non-stick pan with a bit of coconut oil, and I finish with a squeeze of lime or orange.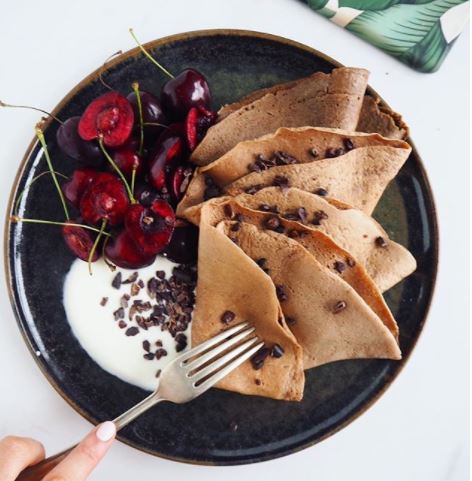 The most simple smoothie…
A staple breakfast for me is my Natural Born Fueller smoothie. I use one banana frozen, one scoop (30g) vanilla whey protein powder, 250ml unsweetened almond milk, one tbsp peanut or almond butter, one tsp raw cacao powder (optional) and I love to add a pinch of cinnamon too.
Try: Superfoodies raw cacao powder, £9.29,
My money-saving hack…
A Julienne Peeler
– it pretty much does the same as a spiralizer but costs about three euro and takes up no space so it's perfect for travelling with too.
My favourite recipe book…
I don't follow too many recipe books. I love nothing more than experimenting with food and creating something new and tasty. If I really had to pick a book I adore it would be  Ottolenghi's Jerusalem
– it's covered in finger prints. The Courgette Turkey Burgers are by far the best you will ever have and they are perfect for meal prep. There is also the most perfect recipe for a leg of lamb which I now do as my Easter special- it's better than Christmas dinner. When I visit London I always make sure to drop by one of his [Yotam Ottolenghi's] eateries.
Healthy indulgences…
I make the best cookies using chocolate vegan protein powder, almond butter and Irish honey- check out my Instagram post here to see how it's done.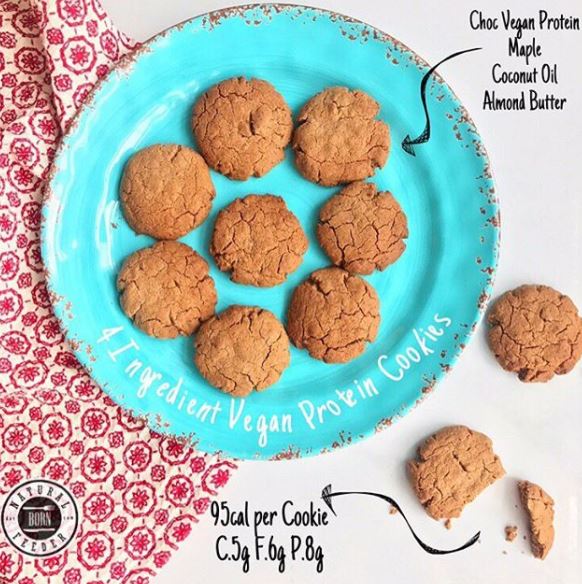 My mantra…
We all spend our time wishing we could have something 'we shouldn't' whether it's a fudgy brownie or ice cream – which in turn makes us resent our lovely everyday food. When you're eating a whole food diet/lifestyle you're not missing out on anything.
The food doctor, Dr Hazel Wallace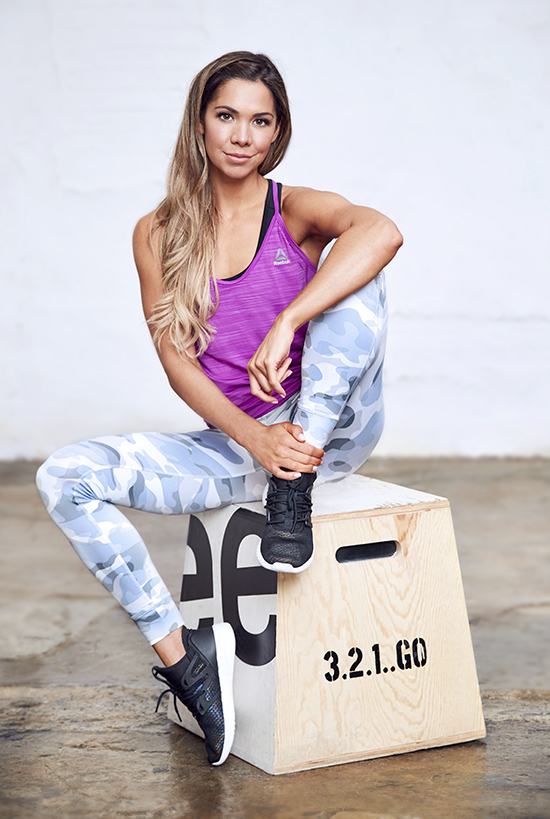 This doctor has all corners covered, enjoying recipe developing, nutrition and weight lifting. Her understanding and passion for healthy living began when she lost her father at the age of 14. She became underweight with grief, but nourished herself back to full health with the help of a GP and dietician. Now, 26, she spreads the message of health, both mental and physical, starts with the food on your plate to her 181k fans.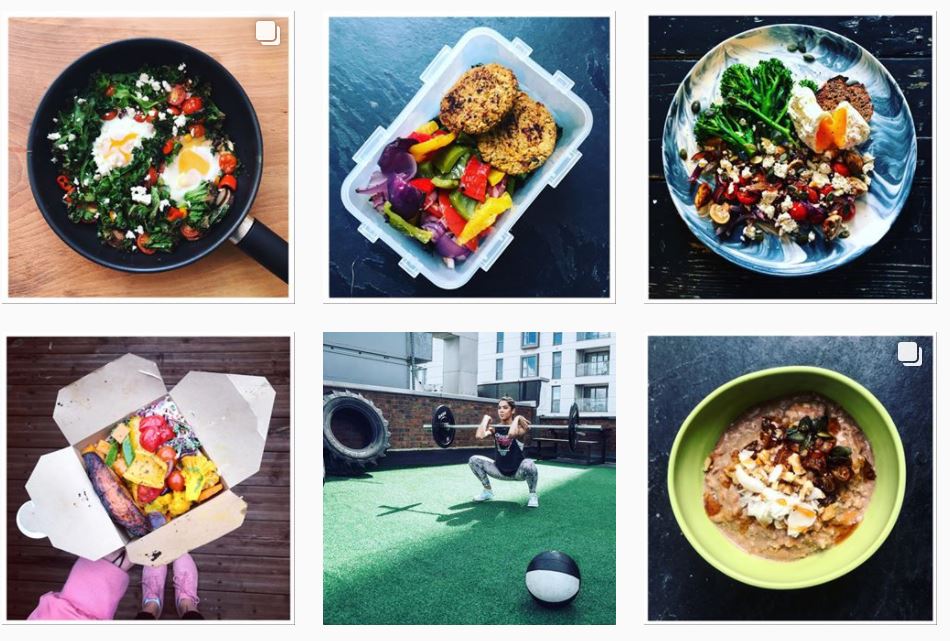 I always stock…
Linwoods milled flaxseed which I put into yoghurt, overnight oats, Pip and Nut Peanut Butter and eggs. I try to stick to very basic ingredients that I can find in any supermarket as that way my recipes are more accessible and easy for everyone to try out.
My favourite kitchen utensil…
I probably use my NUTRiBULLET most days. I make smoothies, hummus and other dips, dressings for salads and sauces.
The easiest salad dressing…
Olive oil, white wine vinegar and Dijon mustard. I first learnt this off my host mum whilst on French exchange when I was 14!
Budget hack…
I'm not massively into kitchen gadgets unless I think they're essential. Lots of people are shocked to hear I don't have a spiralizer – I think it's a waste of money when I potato peeler will do the same thing!
The easiest dinner recipe…
I use my own book, The Food Medic
for most recipes because they are so simple and I usually have the ingredients in my fridge or pantry anyway – things like oats, eggs, Tahini, chickpeas, and lentils tend to pop up in my recipes quite a bit and are so quick to prepare. My favourite recipe from it has to be soy roasted salmon and aubergine.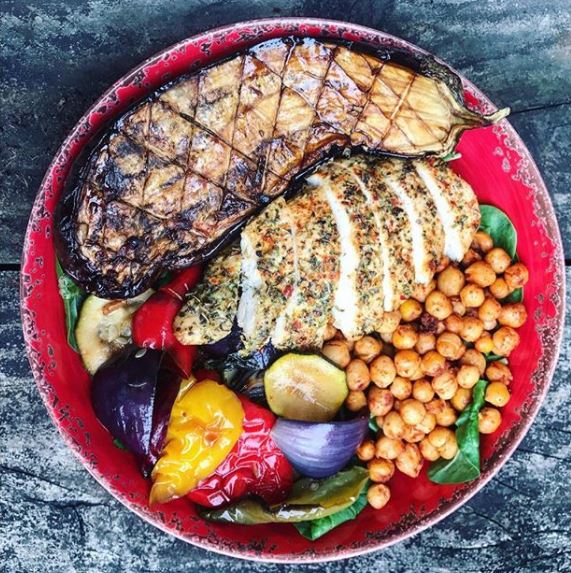 For entertaining guests…
I love rice paper chicken rolls with peanut butter dipping sauce as a snack for when I have the girls around. I'm obsessed with Pip & Nut crunchy maple peanut butter – it's so creamy.
Sweet treats I couldn't live without…
Chocolate, peanut butter, fruit and a pot of yoghurt.
The half marathon hero, Tashi Skervin Clarke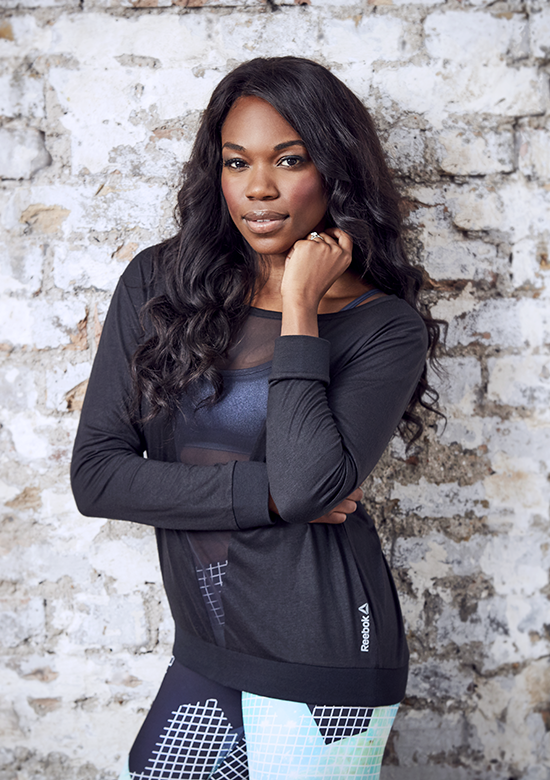 For all running inspiration, Tashi is your girl. Her blog, with tips on health, fitness and running amongst lifestyle and travel won't let you down – this 26 year old has a personal best of 1:40:57 for her half marathon and always chasing the next race across the country. Her following of over 15K can expect genuine advice and motivation, so we had to get a slice.
Every day I eat…
Salmon is a staple in my diet. I'd then have to say smoked Paprika because I need to flavour the salmon! Carte Noire coffee is another product that I couldn't live without. I don't actually drink coffee daily but I just know that if it was taken away from me I would really miss it and you'd probably notice a dip in my productivity too.
https://www.instagram.com/p/BQukf2bBurT/?taken-by=tashi_skervinclarke
Runner's must-have fuel…
As a runner, I always tell runners not to be afraid of carbohydrates or underestimate the power of a banana. I always have one with me at the start line and consume it about 15 minutes before I'm due to set off. It's high in potassium which plays a similar role to sodium in the body, which is loss through sweating, and helps to stop your muscles from cramping mid run.
A breakfast that won't let you down….
Carbs are essential for fuelling long runs so I always opt for a low GI breakfast like oats, to prevent a spike in blood sugars and a dip in energy levels. Low GI carbs will also help you feel fuller for longer too which is perfect for when you're racing. I once made the mistake of not eating enough before a half marathon and I spent pretty much the entire race running on what felt like empty and my time was disappointing.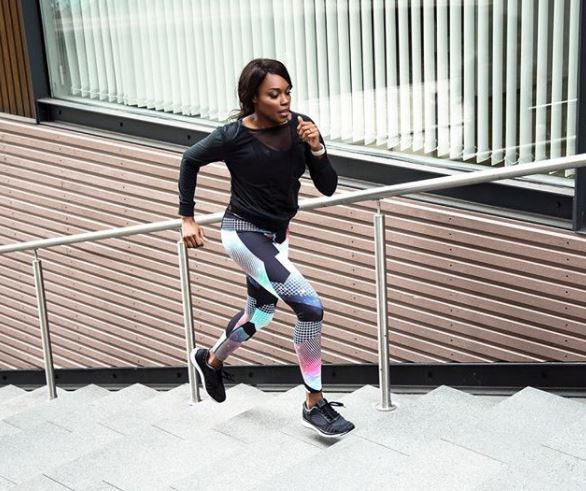 On-the-go smoothie...
I'm usually the person you see on your morning commute, clutching a nutri-bullet with a strange looking green substance in it. My favourite smoothie is one banana, almond milk, a tsp of peanut butter and a scoop of vegan vanilla protein powder. Sometimes I add ice cubs to make it more of an ice cream consistency.
Try: Healthista Lean Vegan Diet protein powder in vanilla, £24.99
Invest in this recipe book…
Ottolenghi: The Cookbook
 is my ultimate recipe book. The dishes are just bursting with fusion flavours so the meals are never boring or repetitive. The recipes aren't hard to make either and always go down well with dinner guests. It has everything from zesty salads to heart-warming soups and breads. My favourite recipe is actually a side dish: French beans and mangetout with hazelnut and orange. I usually serve this with a fillet of salmon and it's one of my favourite summer dishes.
I take to dinner parties…
I usually whip up a fresh batch of corn cakes with beetroot and apple salad. They taste so good and go well with everything, although mine don't taste or look anywhere near as the good as the ones served in Nopi, an Ottolenghi restaurant in Soho.
My favourite dessert is…
I'm not really a sweet person but absolutely love Green and Black's 85% dark chocolate because of it's rich indulgent flavour. You can make so many cakes and treats using dark chocolate but if I really want to indulge I'll make dark chocolate brownies with raspberries and a hint of orange zest just to give it a little kick. I also use coconut oil instead of butter because it makes the brownies a lot more moist and the gooier the brownie the better the taste!
Try: Loving Earth 85 per cent dark chocolate, £4.49
READ MORE
8 healthy food essentials from the UK's hottest vegan couple
My healthy food essentials for weight training – Instagram star reveals
3 healthy food essentials I can't live without – Dame Kelly Holmes reveals
6 best supplements for people who exercise
5 ways supermarkets make you spend more money
Like this article? Sign up to our newsletter to get more articles like this delivered straight to your inbox.