You guessed it…Pilates. With practically every A-Lister on the super quick body sculpting band wagon we scoped and trialled out the latest and greatest new Pilates classes on offer. Here's the low down on the top 5
The list of Pilates loving celebrities is endless, it would be quicker to list those who didn't do it. Jen Anniston, Gwyneth and Madonna to even Hugh Grant, John Cleese and Ian Mckellen. With Pilates now the hottest form of fitness on the planet a huge amount of new Pilates hybrids have emerged. From ballet Pilates to MOTR Pilates, we took a look at each one, the logistics, price and their star superfans.
Barre Pilates 
Celebrity fans: Madonna and Kelly Ripa
Barre Pilates is the most efficient way to get you as toned as possible in the shortest amount of time and is designed to push you above and beyond. Working on a barre and also the floor the class incorporates weights and exercise balls to give a 'natural corset effect', making you 'sexy, long, lean and zipped in'.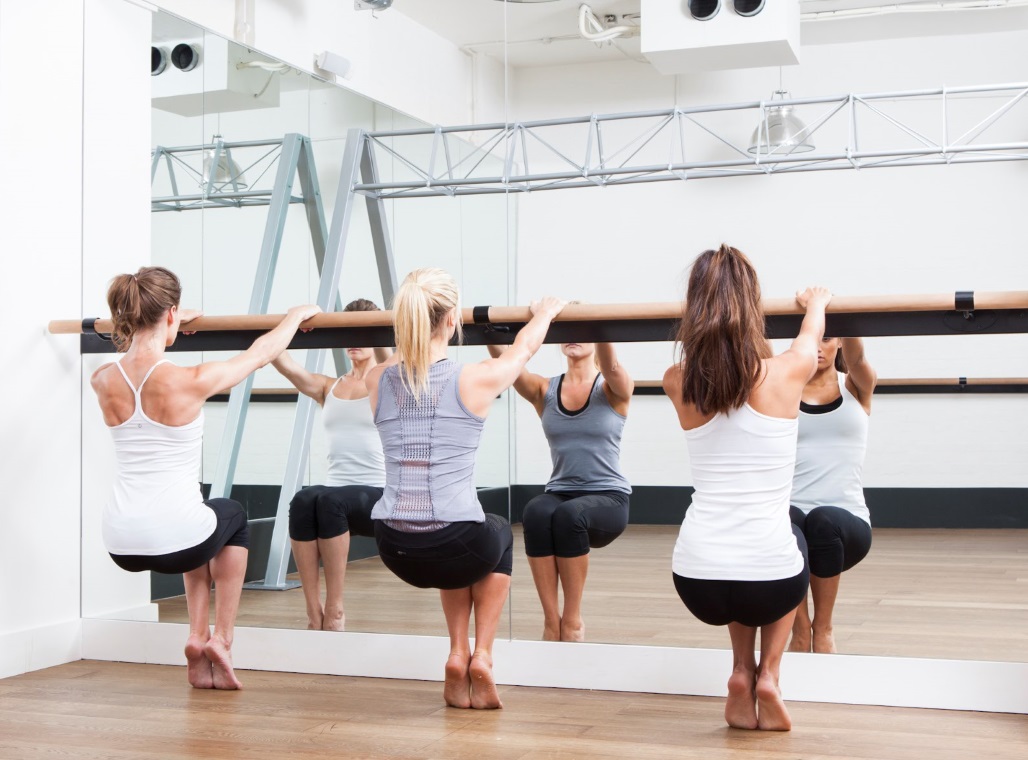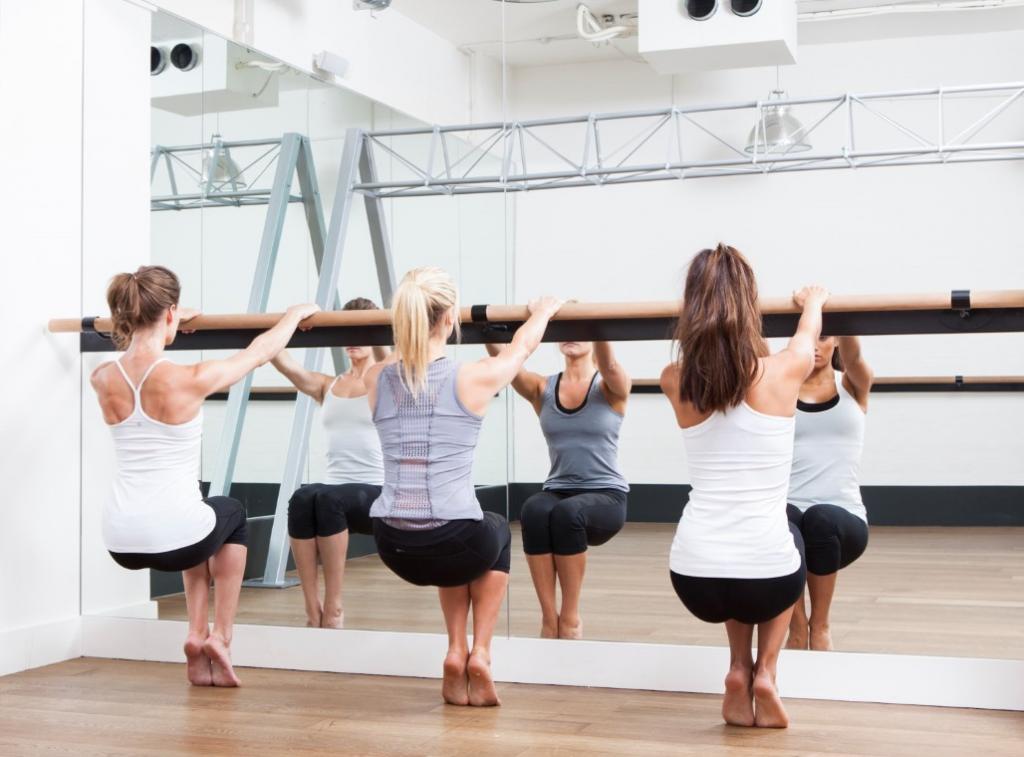 Using isolated micro-movements, Barre Pilates makes you work muscles you didn't even know you could work.  I do an arm workout most days and even I woke up with my muscles aching in places they've never ached before. We focused on each section individually, with legs, arms, glutes, stomach all being covered, so you can be sure you'll be super lean and tight in every place.
You really do feel the burn and I finished the class dripping in sweat and feeling amazing. As well as all the benefits to your body and looks it's also reported that there are psychological benefits such as the reversing of age related muscle loss, increased flexibility and improved alignment and posture.
We tried Heartcore Fitness's Barre Pilates class, your first class is free then prices start at £17.50.
Read a full review here
Metcore Pilates
MetCore is London's latest killer exercise class borrowing movements from Pilates, ballet, cardio, kettle bells, resistance training and TRX. METCore seamlessly fuses the most effective moves from Pilates, reformer Pilates, ballet bar, dance, TRX, kettle bells and cardio for a mega hit of calorie burning and body conditioning. Metcore is also designed to push the release of the hormone, Human Growth Hormone (HGH), as you push your fitness to the limit.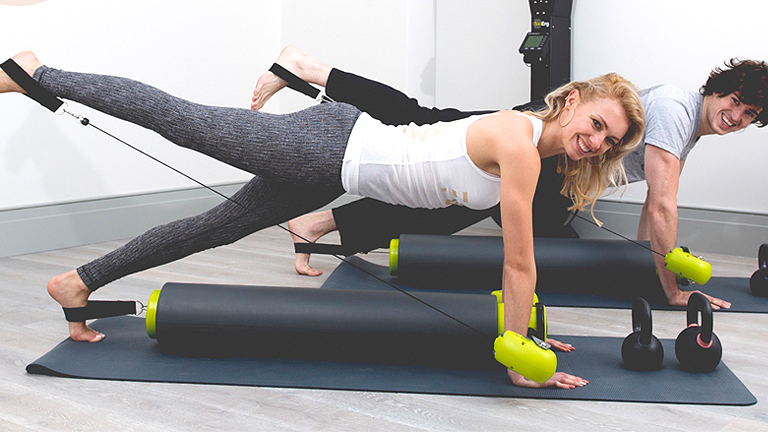 This is a unique class, which keeps you engaged, mentally and physically, throughout every minute. Legs and core are constantly switched on so that you don't fall off the foam roller. For the same reason, most moves are done with full focus so there's no chance of your mind wandering.
This beats the gym hands down. It's an hour of intense exercise on every major muscle group and there's no slacking – slack off and you'll fall off. You'll feel totally exhilarated, endorphins racing, legs aching, mind challenged and ready for more.
We tried MetCore at Form Fitness, first class is free then they cost £27 a session or purchase in blocks to get 20 per cent off.
Read the full review here
Reformer Chair Pilates
Celebrity fans: Michelle Obama reportedly religiously uses The Reformer Pilates Chair to keep lean.
Best described as the step-up from the reformer bed Pilates, the chair offers a little extra challenge. The exercises incorporate balance, co-ordination, and stability due to the small chair-sized platform and foot bar attached with resistance springs. It's a full body workout, but ultimatley works the core. Each exercise, whether tricep dips or leg pumps, requires the engagement of the core to really work, and boy, can you feel it working!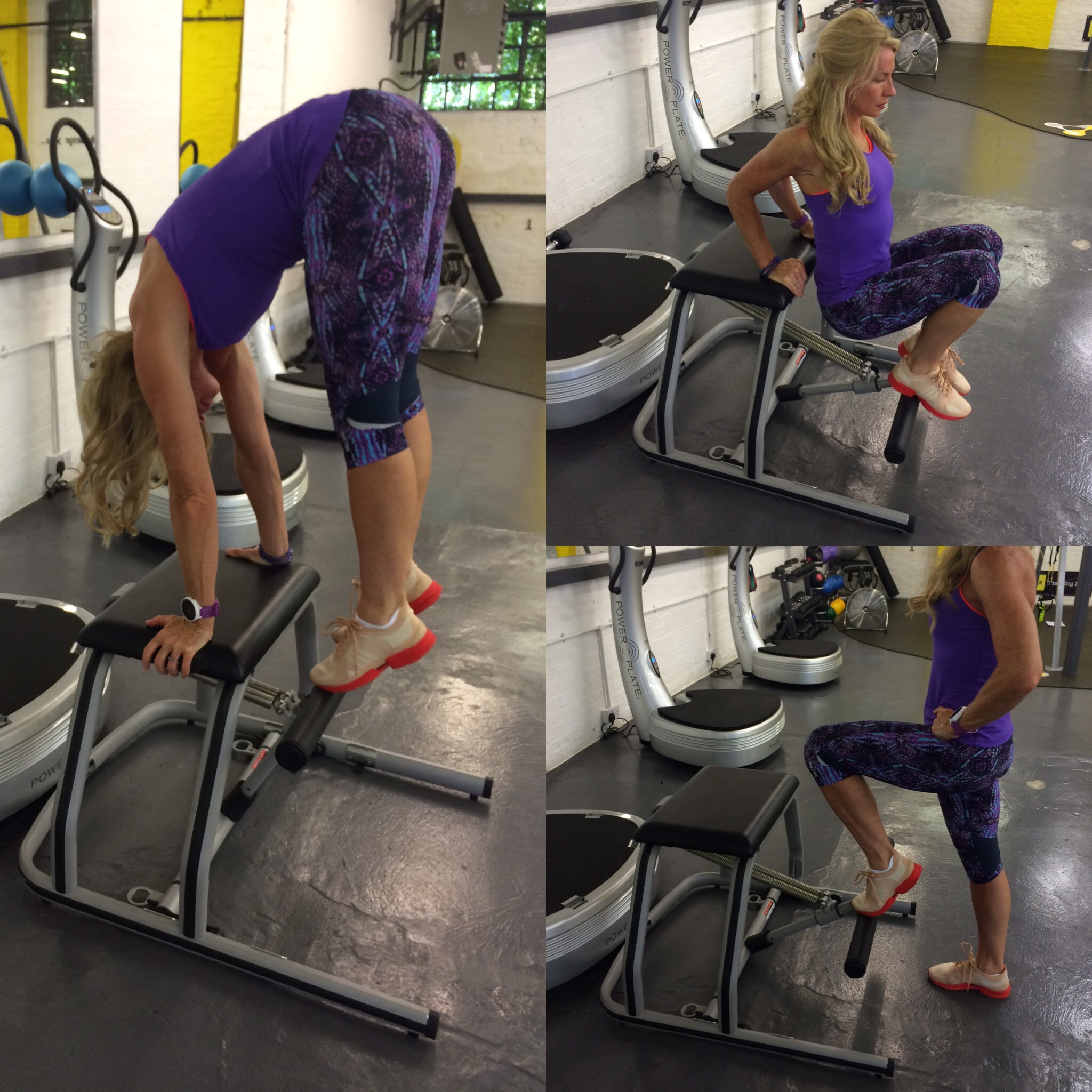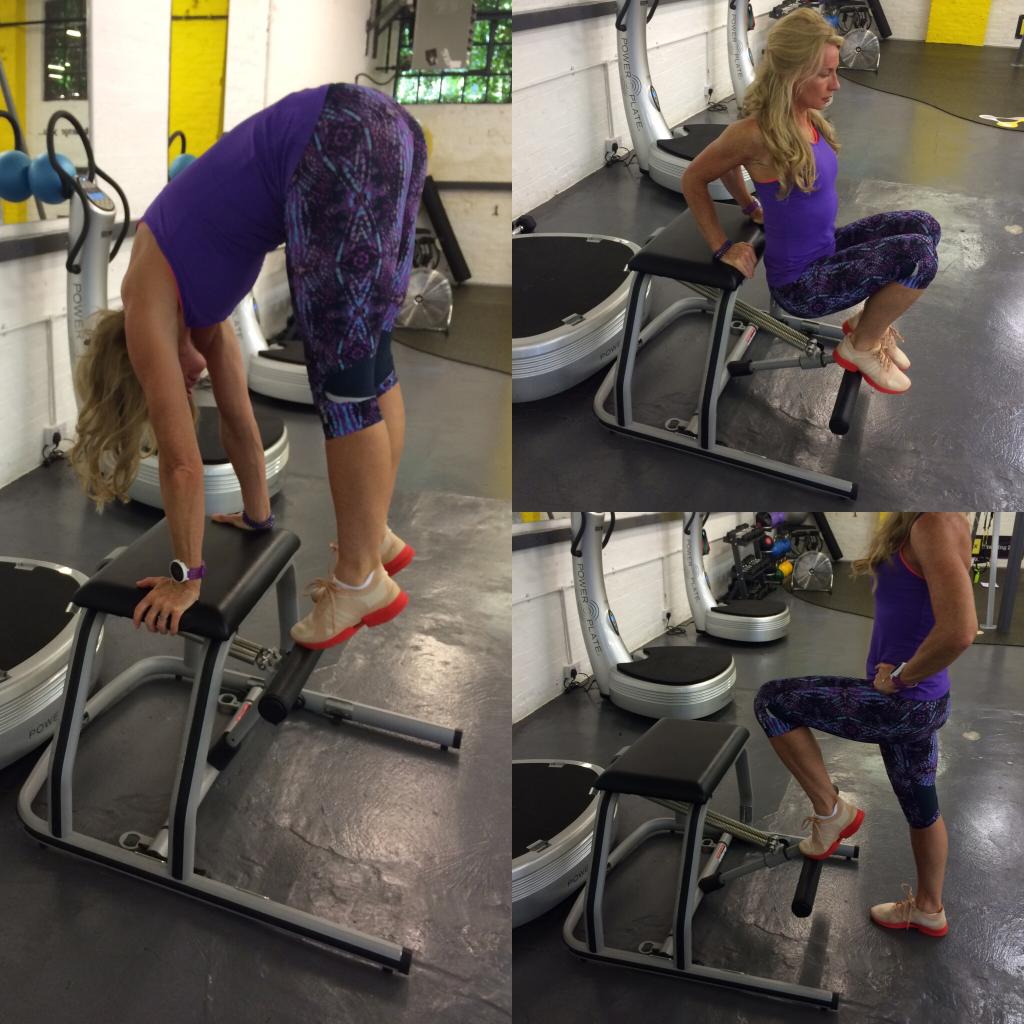 The chair is difficult to get to grips with, using all your focus and energy to control the exercises. But testing those muscles and pushing them to places they haven't been in a long time feels exciting and empowering, and weights can also be added.
The Transition Zone is currently the only studio in the UK currently offering classes, and new to the chair, we tried a 25 minute Pilates Chair and Power Plate Fusion class. The lesson is so effective, it is the equivalent to an average 90 minute workout, say the instructors. 45 minute lessons on the Reformer Chair alone are also available, and once you've got the confidence and stamina to work with it, you're bound to see incredible results fast.
Tempo Pilates 
Celebrity fans: The list is endless. Victorias Secret Angel Alessandra Ambrosio swears by it.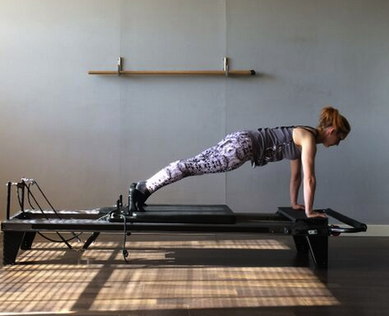 Let me just say Tempo Pilates is not for the faint hearted, it's the most fast and efficient way to tone your body. With a slogan 'we do reformer Pilates to awesome music' it's hard to find a reason not to try out a class, its invigorating and energising but also very relaxing.
The class requires a lot of concentration, but it's totally worth it. Designed to tone as much of your body as possible in a short space of time and achieve your goals Tempo Pilates is an intense high calorie burn session to fun fast music (my personal favourite was cheerleader by Omi).
There's a lot of resistance training using a resistance band, and positioning yourself in different ways around the reformer. The fast paced fun music makes the class so much more enjoyable and really helps you keep up the pace.  You can see how it builds muscle tone and strength so quickly as you spend a lot of the class working against your own body weight.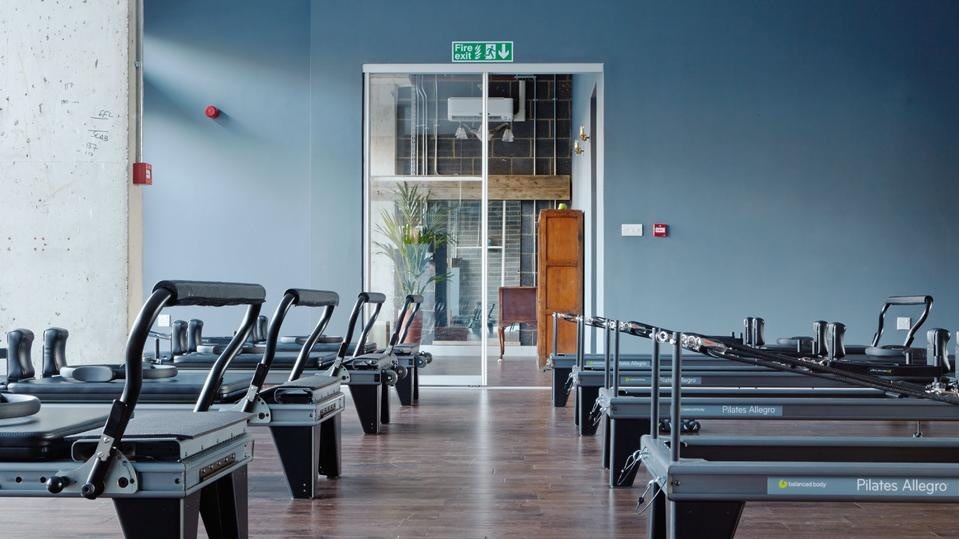 I left drenched in sweat and feeling amazing. I'd never managed to get so many muscles worked at once. For the next three days I couldn't bend or even climb the stairs.
We tried Tempo Pilates, classes start from £13.50 a session when bought in bulk.
MOTR Pilates
MOTR or 'movement on the roller' uses a single piece of equipment like a giant foam roller with resistance bands attached to one end. The bands can be adjusted to replicate the resistance of three, six or nine pounds and are designed to focus on alignment, balance, core control and functional movement patterns.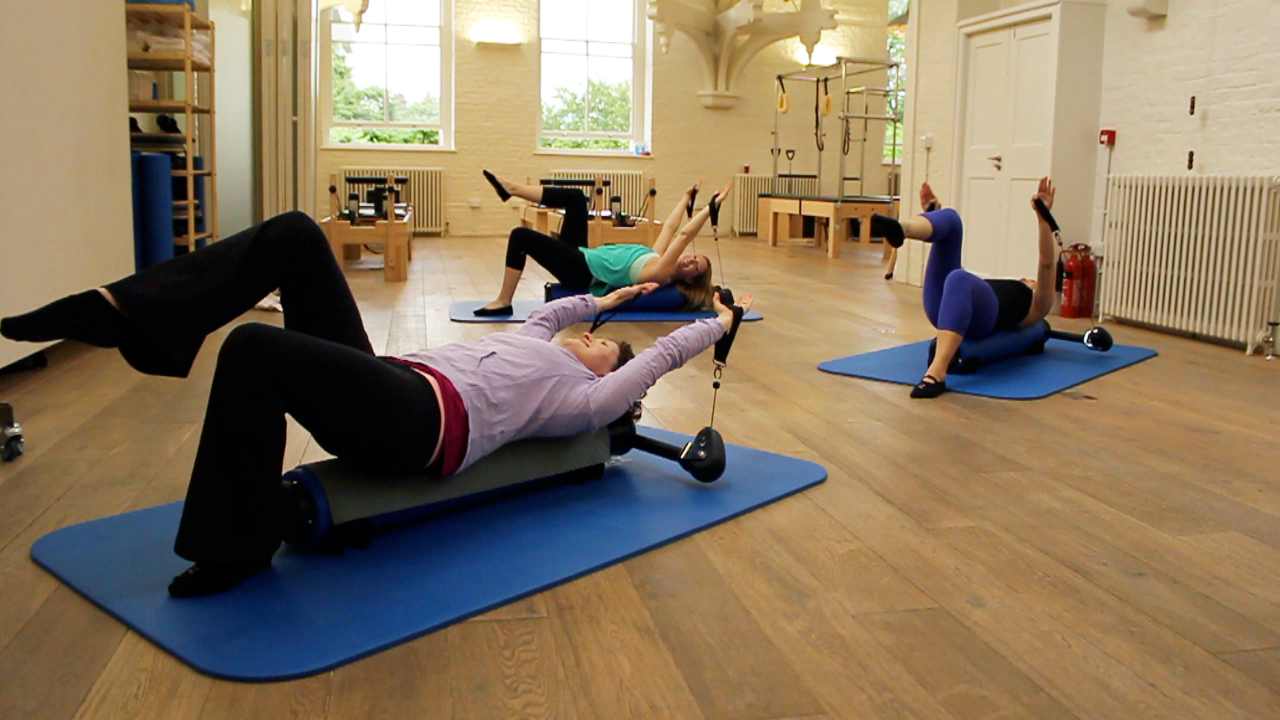 The slight resistance paired with movement and balance cause the targeted body parts to burn. There's a lot of holding body parts in the air and pulsing, like the infamous Pilates 100 workout, or your average barre class. Since most of the positions are sitting or laying, the workout is low-impact; you won't be breathing heavily or dripping sweat. The following day, you'll be sore in your core, shoulders and upper back, and every part of your thighs that you can think of.
MOTR increases your stability, flexibility, and core strength, and will improve alignment, flexibility, balance, and breathing technique. The best benefit though is the tone you'll achieve, as Pilates is lengthening and strengthening to build long and lean muscles.
We tried it at bePilates with prices from £18
Read the full review here
More from Healthista Celebrity  
Like this article? Sign up to our newsletter to get more articles like this delivered straight to your inbox.