Tasty, warm and delicious – a perfect vegetarian treat. Made with mushrooms and tofu, this tofu baguette is sure to hit the comfort food spot. Part of our recipe special for National Vegetarian Week
Tofu is an excellent source of protein containing all 8 essential amino acids that our bodies need. Tofu contains both fats and carbs and is a great source of iron, calcium, magnesium, copper, zinc and vitamin B1. All those nutrients and tasty too? Thinking it sounds too good to be true? Try this scrumptious recipe and see for yourself…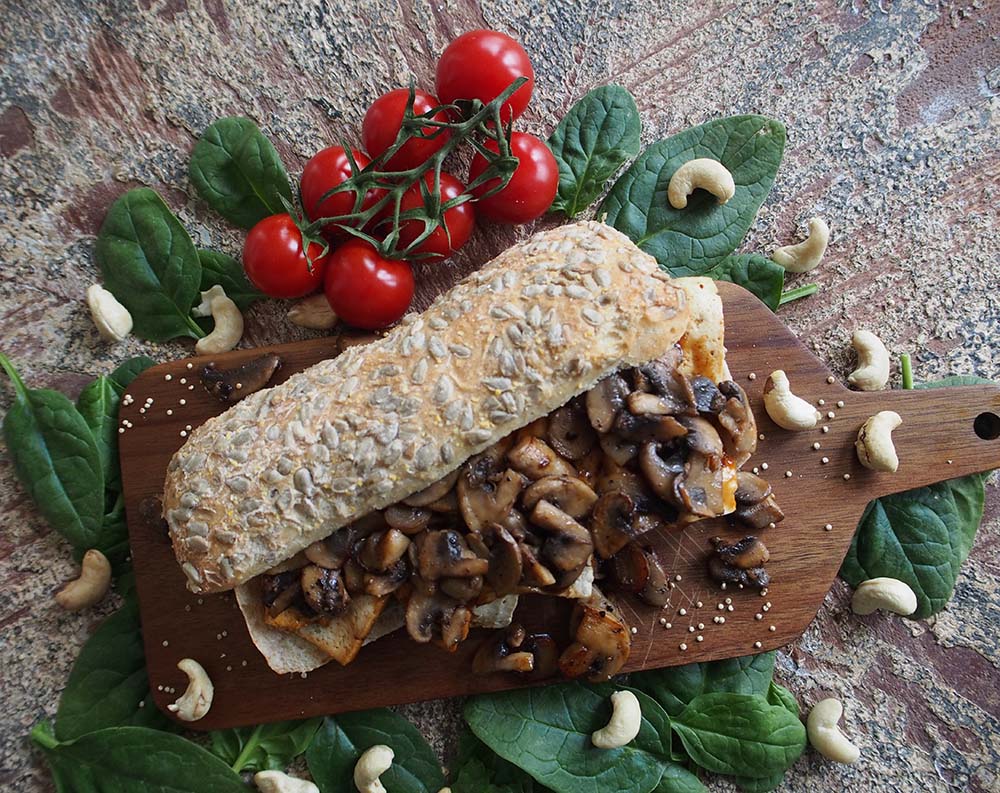 How to make Healthista's Warm Tofu Baguette with mushrooms
Serves: 1
Time: 15-20 minutes
Directions
In a frying pan, heat oil over medium heat until hot.
Add mushrooms, salt and pepper, stir and cook/fry for about 5-6 minutes.
Add tofu slices and simmer for 5 minutes
Cut Baguette in two halves
Spread tahini on both halves
Place tofu and mushrooms on one of the baguette halves and add teriyaki sauce on top
Place other half of the baguette on top…enjoy!
More vegetarian recipes from Healthista:
Spinach shiitake salad with yuzu-wasabi dressing
Veggie burger with quinoa and a salsa and tahini dressing
More Healthista content:
30-second protein smoothie recipe with probiotics
5 quick and easy low-carb recipes you will LOVE
Sugar-free vegan protein muffins recipe ready in 15 minutes
Flu fighting soup recipe from medicinal chef Dale Pinnock
Vegan protein pancakes PLUS 8 other protein powder recipes that AREN'T smoothies
Like this article? Sign up to our newsletter to get more articles like this delivered straight to your inbox.