Face Yoga is more effective than a £1000 treatment – fact. Face Yoga beat the Vampire Facial on the BBC Two show Twinstitute, after the Van Tulleken brothers tested both of the treatments. Healthista has a range of Face Yoga videos for you to get that natural face lift free of charge
Last Wednesday Danielle Collins aka The Face Yoga Expert appeared on the BBC Two show The Twinstitute. The BBC documentary, presented by Doctor Chris Van Tulleken and Doctor Xand Van Tulleken, tested two popular skin care treatments – the Vampire Facial and Face Yoga.
Both their faces were measured using a high-tech skin analysis machine, both before and after their treatments. The challenge they twins wanted to test was, can you look one year younger in a month?
Face yoga for a natural face lift
This sequence uses 3 simple face yoga techniques to naturally lift the face by strengthening and toning the muscles attached to the skin.
Sequence:
Exercise one – Jowl buster
Exercise two – Smile smoother
Exercise three – Flirty eyes
Does it work?
Doctor Chris tested the Vampire Facial, also known as PRP. This involves drawing blood from the patients arm and then running the blood through a centrifuge to isolate the platelets. Then, using a derma pen, this is micro-needled in the face.
PRP treatment would have cost Dr Chris £1000 and according the skin analysis machine his skin had actually aged by two years after the treatment.
However, Doctor Xand tested The Danielle Collins Face Yoga Method. He did 30 minutes of Face Yoga every day for one month.
Face yoga helps to awaken the muscles by strengthening, toning and pushing circulation to revive the skins glow.
In contrast to the Vampire Facial had by Dr Chris, the facial analysis machine showed that in just one month Dr Xand's skin age was one year younger. The added benefits of this treatment are the low cost, zero pain, zero risk and multiple wellbeing benefits of taking out some time to do Face Yoga everyday.
So, for a non-invasive scientifically- proven way of looking younger, try the Danielle Collins Face Yoga Method.
Face yoga expert Danielle Collins will guide you through facial exercises, massages, acupressure and relaxation to reduce wrinkles and puffiness in the face and neck. (See below for videos)
Face yoga helps to awaken the muscles by strengthening, toning and pushing circulation to revive the skins glow. Danielle says that 'face yoga is a natural way of looking and feeling younger and healthier with an added sense of relaxation and wellbeing'.
More Video's from The Face Yoga Expert:
How to reduce wrinkles between your brows fast – 3 minute face yoga
How to reduce puffy eyes with this 4 minute face yoga sequence
How to reduce neck lines with this 3 minute face yoga sequence
Anti-ageing face yoga to help lift the eye area in 60 seconds
Anti-ageing face yoga to help lift the cheeks and jaw in 60 seconds
Anti-ageing face yoga to smooth the forehead in 60 seconds
Anti-ageing face yoga to help reduce puffy cheeks in 60 seconds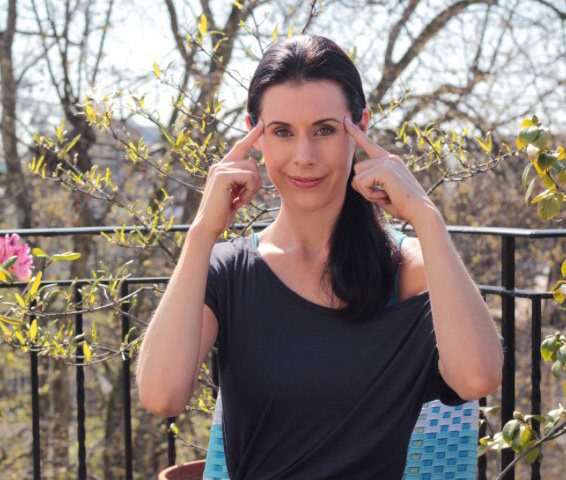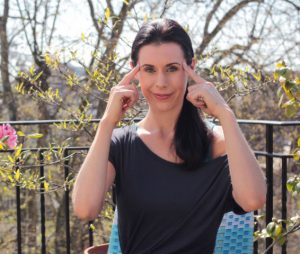 Danielle Collins, the World leading Face Yoga Expert and a renowned authority in Yoga, Nutrition and Wellbeing, believes in a holistic and natural approach to health, fitness and beauty and her philosophy is that we should all have the opportunity to use simple, effective techniques to look and feel the very best version of ourselves.
Danielle is a regular on TV and Radio (BBC, ITV, Channel 4)  as well as in hundreds of international magazines and newspapers such as Vogue, The Times and The Telegraph.
She is the ambassador for many major brands and is a sought after presenter, writer and Yoga model. People all over the World enjoy her Face Yoga online with her YouTube videos getting over 1 million views.
More Healthista Content:
11 products this beauty editor actually buys
Sleep problems? Foot reflexology could be the solution
3 ways to lose weight without really trying
Like this article? Sign up to our newsletter to get more articles like this delivered straight to your inbox.