Healthista's face yoga video series continues featuring expert Danielle Collins. This week, she focuses on how to reduce wrinkles between your brows in three minutes
Over the next five weeks, face yoga expert Danielle Collins will guide you through facial exercises, massages, acupressure and relaxation to reduce wrinkles and puffiness in the face and neck. Face yoga helps to awaken the muscles by strengthening, toning and pushing circulation to revive the skin's glow. Danielle says that 'face yoga is a natural way of looking and feeling younger and healthier with an added sense of relaxation and wellbeing'.
Face yoga to reduce wrinkles between the brows
This face yoga sequence uses three exercises that help to relax tension between the eyebrows and smooth the expression lines in this area. The video features three sequences: Frown smoother massage, Third eye acupressure and 11 for 11s. Have a go and let us know what you think!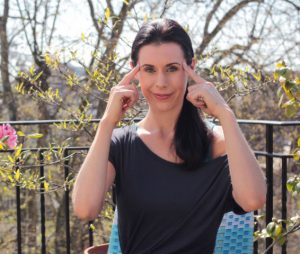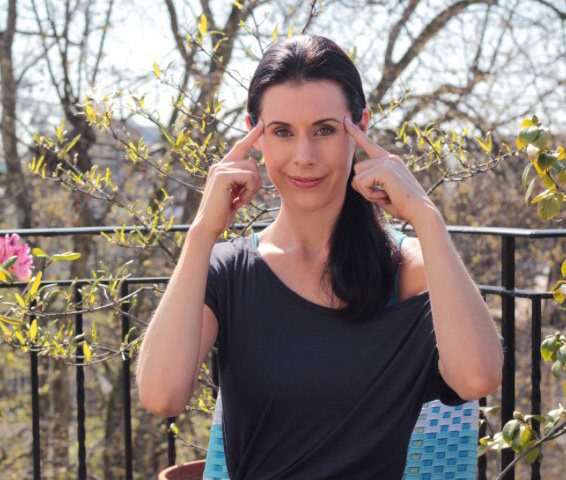 Danielle Collins, the World leading Face Yoga Expert and a renowned authority in Yoga, Nutrition and Wellbeing, believes in a holistic and natural approach to health, fitness and beauty and her philosophy is that we should all have the opportunity to use simple, effective techniques to look and feel the very best version of ourselves. Danielle is a regular on TV and Radio (BBC, ITV, Channel 4)  as well as in hundreds of international magazines and newspapers such as Vogue, The Times and The Telegraph. She is the ambassador for many major brands and is a sought after presenter, writer and Yoga model. People all over the World enjoy her Face Yoga online with her YouTube videos getting over 1 million views.
WATCH MORE:
Face yoga exercise for a natural facelift in 3 minutes
How to get rid of puffy eyes – 2 minute facial massage
How to do an anti-ageing face massage in 4 minutes
How to get glowing skin – 3-minute face brightening massage
Beginner's yoga course with leading London yoga teacher Julie Montagu – Week 1