Anjhe Mules founded the celeb cult brand that began the activewear mega-trend – here's how.  PLUS for a chance to win a £200 Lucas Hugh voucher buy a ticket to Healthista's Health To Wealth event, where you can meet her
Ten years ago Anjhe Mules was in Moscow and after using the gym, she got locked out of her hotel room. 'I was all sweaty and I didn't want to go to the reception because it was quite a fancy hotel and it struck me that there were no workout clothes that you could look and feel good enough to go and do stuff outside the gym. Back ten years ago there was no sign of the athleisure trend'.
Product performance along with style was also key, as she developed the idea that would later become her now famous Lucas Hugh collection of high end athleisure.
So, where did the name Lucas Hugh come from? 'Lucas Hugh is named after my two grandfathers Lucas my NZ grandfather, and Hugh my British grandfather. One represents the body – really into fitness, and the other mind. You can guess which one is which'.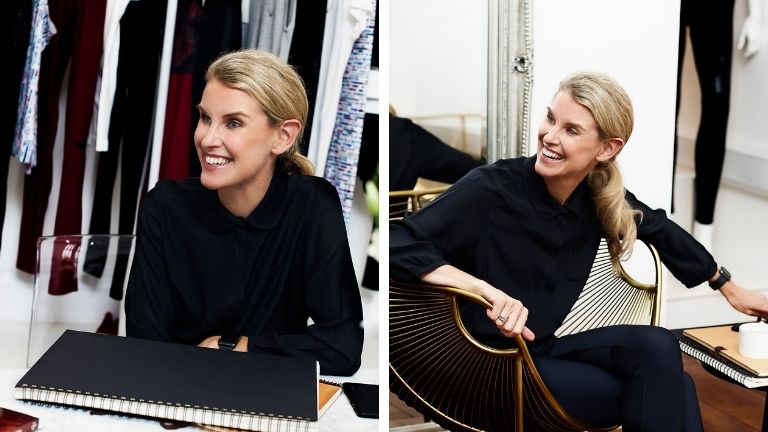 If you've not heard of it, Google it – Victoria Beckham and Gwyneth Paltrow are actual customers ('we rarely gift celebrities, anyone seen wearing our clothes usually buys it themselves', Mules reveals).
Mules had been a swimwear designer when the idea came to her, having previously worked in the design houses of Marc Jacobs and Alexander McQueen. 'I knew there was an opportunity there for something that was high end and filled that gap between workout and leisure wear, especially in cities like London, Moscow or New York – but back then you would never see anyone in their active wear on the Tube.
'I would say we were the first athleisure brand on the market,' says Mules. 'We inspired Bandier [high end NYC-based activewear retailer] to launch their business and were the first brand they had in their store.'
So what makes Lucas Hugh so different?
Before the brand launched back in 2010, Mules spent two years on product development. 'I sourced a manufacturer that was the best in active sports wear and also found a factory that had done a lot of Olympic swimwear using the record-breaking fully-bonded seam and then sourced all my fabrics from Italy.
The idea was we wouldn't compromise on any of the materials and fabrications we needed to build the best quality product we could.'
It took a long time to get the factory to take the company on because the idea was so outlandish at the time, Mules remembers. 'But we have been working with that same fabric now for 11 years and we still use a lot of bonding which means laser cut seams that are then heat sealed and that's quite different to regular sportswear. It's an expensive process because it's a lot of hand craftmanship.'
About four years ago, Lucas Hugh were asked to do a third of the costumes for the film The Hunger Games: Catching Fire. 'Jennifer Lawrence wore it, we were swamped with press and PR and it was a great moment for the brand and I think when things started to take off.'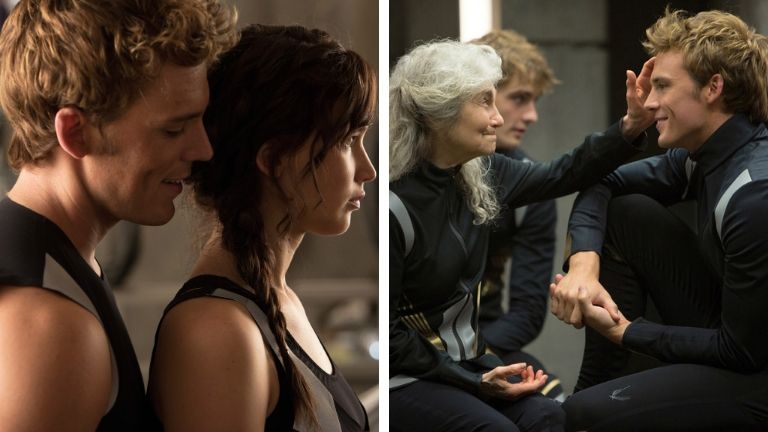 So what has she learned in the ten years since launching a brand that essentially launched the athleisure trend?
1. Is there a real need or it this ego-driven?
'I wouldn't advise anyone to launch an activewear business right now, you really need to do market research to figure out what is missing in the market because it's a very competitive one. Every single high street retailer is doing activewear. Do we really need another athleisure brand in the world?
'That's the number one principle in any business and product – are you creating it because of an actual need in the market or is this an ego-driven thing? 'Even now, when we're launching a product we will always consider: 'Does the customer need this item in her wardrobe? Is it really necessary?'
'Anyone that is going to launch this product has to think not only if there is a market for it but also, what are they doing that is going to make theirs special and really stand out.'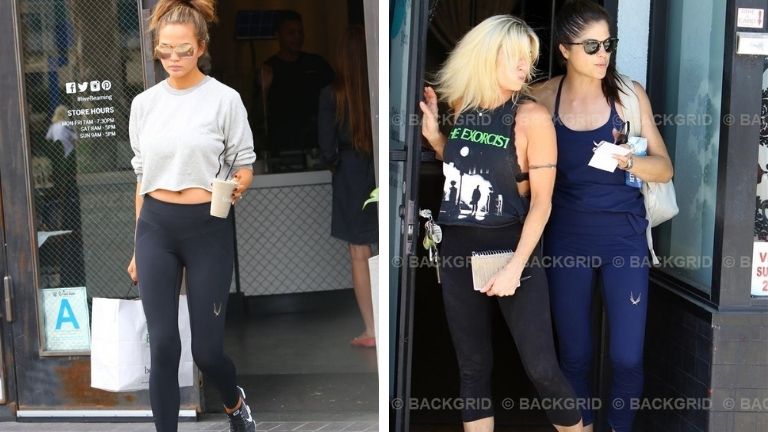 2.  Cash flow is key
'Activewear is really competitive right now and a lot of people have decided it's a fun business to get into,' says Mules. But you have to think about costs, costs, and more costs.
'With producing product there is a lot of financial outlay right at the outset because you have to produce product and you have to produce minimum so unless you're really well-backed and you have someone to market your product well you're just setting yourself up with a lot of hurdles.
for four years I didn't take a salary
'My business was all self-funded, I had been saving for five years before we launched and I think I had £60,000 that I put into our first run.
When Anjhe got the first order from Net-a-Porter, she was thrilled.  'I think we had a £30,000 order from them and I thought we had made it at the time!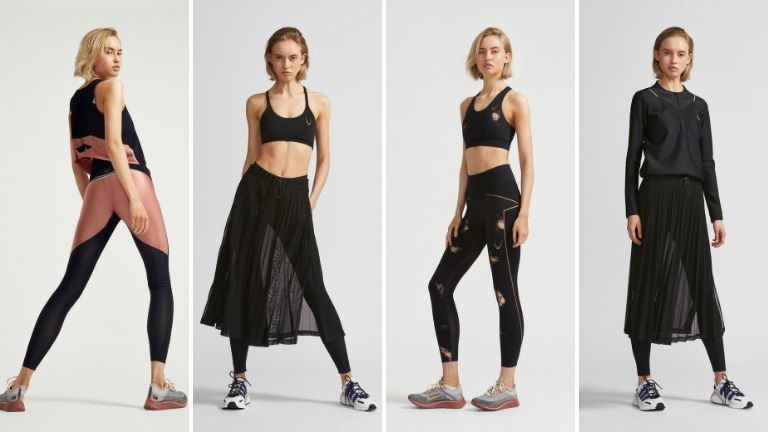 'But in retail, that collection runs out and you have to fund the next collection and with most retailers not paying you for their orders for 90 days you have to come up with the funds to make each run.'
Thankfully, Mules – who today runs the business with her husband Jason Marcus – had friends and family who could chip in.  'Most people don't consider their case flow in detail at the start, and they need to know where the money is going to come from,' says Mules.
Also keep in mind that it could take years to even break even, let alone make a profit.  'For us it was probably between three and four years before we broke even and ran at a loss until then – for four years I didn't take a salary.'
'I think entrepreneurship is great but I also need you need to hear the cold, hard reality of starting a business!  That is that having cash flow forecasts and looking at the year ahead are all vital at the early stage of a business – not just product development.'
3.  When you go for funding, don't rush
Mules did raise funding about five years after launcing in order to grow. But she didn't realise how long it would all take.
'I thought fund-raising would take six months but it took about two years to find the right partner,' she said. 'It's so important that you find people you align with and who really understand what you're trying to do.
'Especially being a woman in business, there are a lot of people, particularly in private equity that think if they just throw money at a business, it will grow,' says Mules.
'But that is not the case, you need to find someone that really understands your business and ensuring they also understand the nuanced needs of a business that is designing a product aimed at women is also vital.'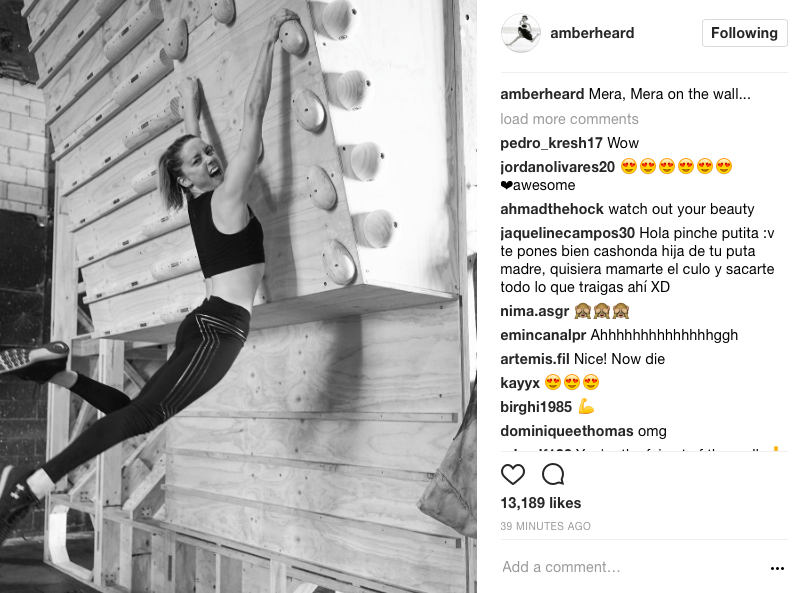 4.  Be honest about your strengths and weaknesses
'Know your strengths and weaknesses and be honest with yourself about this so that if you feel like you don't have the skills in a certain area then you can employ people for that,' Mules advises.
'I'm a real introvert; not really the kind of person that would put myself out there and that is really important for a brand,' she says. 'That means you need to think about how you're going to get yourself out there through marketing and PR. So if you can't do your own PR, find someone who can do it for you.'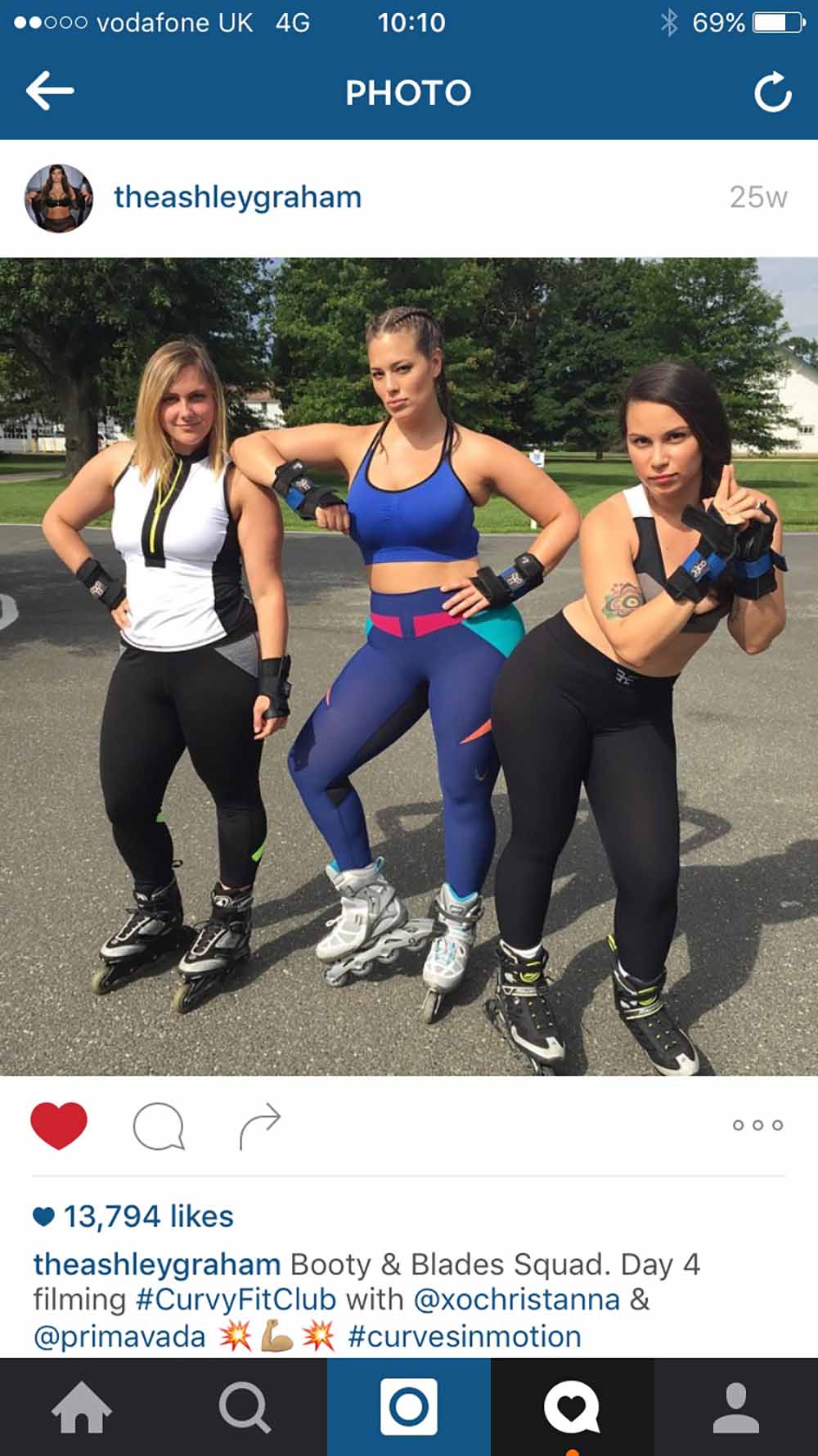 5.  Let your team be self-directing
'The most important thing is to provide guidance and direction but to let people be reasonably autonomous in what they're doing.
'I like my team to be slightly entrepreneurial in their mindset and then they can be solutions-focused – our business is too busy for having to manage everyone's problems'.
At Lucas Hugh, there's a highly collaborative office atmosphere. 'We all workout together, weekly with our fitness partners either at HeartCore or have trainers come to the office to train us.'
With offices in Notting Hill and their first retail space opened in May 2018 in the King's Road, Chelsea, there will be plenty more workout opportunities for the team…
'There are so many new boutique studios opening on the King's Road now – KoBoxx, SoulCycle, HeartCore, BarreCore, KXU, Define – there will be something for them to do every lunchtime!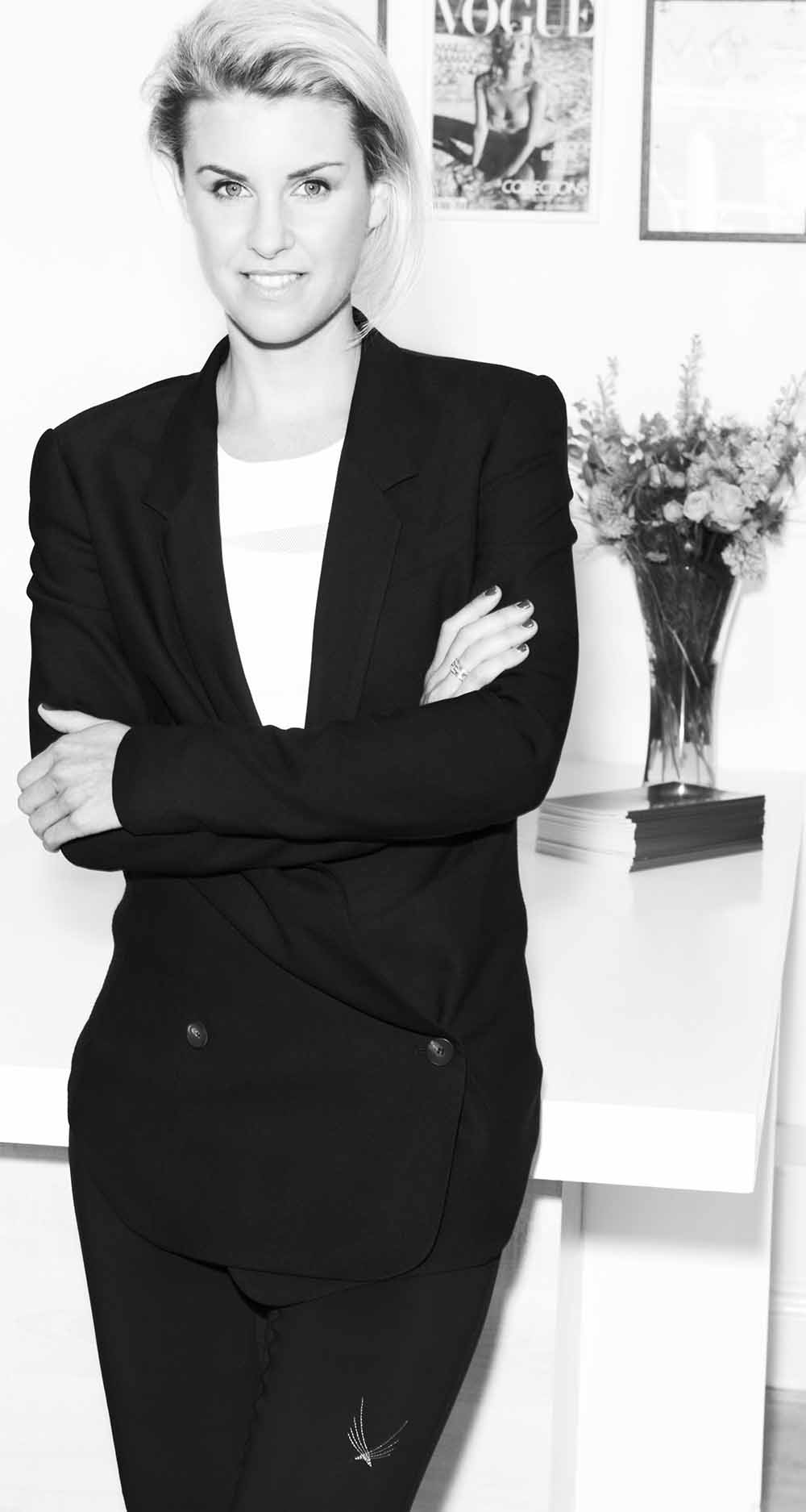 6.  Incentivise your people
'Your team need to know that if your business is successful, they too will be successful,' says Mules.
'While we haven't given shares to our team in the way some companies do, we have certainly given financial rewards based on sales and return so people feel invested in the company.'
7.  Connect with your customer
'Our biggest learning recently is that authentic connection with a customer is key,' says Mules. But how do you actually get that?
'It means being more personal; understanding what the customer is looking for and listening to her, taking her name, emailing recommendations, giving her a voucher in case she wants to share it with a friend – so, it's more of a grass roots feeling rather than putting it on a powerful influencer with no connection to the product.
'What we're offering is quite unique, it's a feel and a look that you can't get with other brands,' she says.
'When a customer comes out of a fitting room and you see them in the product and they exclaim something like, 'Oh my God, I feel amazing, I thought I would never be able to wear this', it's just the most rewarding thing – that product has made their day and made them feel differently about themselves; that's the moment of connecting with the customer and it's priceless.'
Anjhe Mules will be a panellist at Healthista's Health To Wealth event. To be in with a chance to win a £200 voucher at the prestigious Lucas Hugh, buy a ticket to the event (entry costs £15) by clicking here.
If you've always wanted to make money from your healthy passion, Healthista's upcoming Health To Wealth event is your chance to learn how to grow – or even just start – your side hustle into a business.
Healthista have teamed up with luxury hotel brand Pullman Hotels & Resorts to launch a new wellness entrepreneurship-focused initiative and event – Health To Wealth – to help budding start-ups bring their businesses to life.
The live event will see Healthista readers, consumers, influencers, media and businesspeople alike, come together to share and learn.
During the event, selected early-stage health businesses and ideas will be put to the test Dragon's  Den-style before a panel of industry experts including BBC Dragon – and Healthista investor – Touker Suleyman.
When: June 13th, 2019
Where: The Shaw Theatre, Pullman London St Pancras, 100-110 Euston Road, King's Cross, London, NW1 2AJ
Time: 6.00pm-9.30pm
Tickets: £15 from this link. Entry price includes a wellbeing goodie bag worth over £50.
On the night
Successful entrepreneurs from all areas of wellness including nutrition, fitness, and fashion will take part in a panel discussion focused on sharing their experience, tips and tricks for starting and growing a business in the wellness space.
This will be followed by a Dragon's Den-style format, inviting up-and-coming wellness entrepreneurs to pitch for support to further the success of their own businesses.
The Health To Wealth entrepreneur's panel includes: 
Touker Suleyman, BBC Dragon, multi-millionaire behind brands including Finery, Ghost and Hawes & Curtis and Healthista investor.
Emlyn Brown, Vice-President Well-Being, Luxury and Premium Brands at Accor Hotels.
Ashley Verma, founder of London's barre fitness studio DEFINE London.
Anna Magee, Healthista Editor and CEO and multi-award winning health journalist.
Charing the panel will be Anni Hood, co-founder and chief executive at Well Intelligence – a research, insights and market evidence platform aimed at helping wellbeing businesses grow.
Tickets to join the audience to learn from the successes and hurdles overcome by the panel of speakers are £15 per person and available to purchase from here.
Use code HEALTHISTA5 at checkout to get £5 off
More Healthista Content:
Exactly what to eat to lose weight – Body Transformation Week 5
How to find your signature scent – the beauty director's guide
This 10-minute meditation boost your energy fast
7 steps to growing a business when you're still working full time
Like this article? Sign up to our newsletter to get more articles like this delivered straight to your inbox.