Tess Daly and Claudia Winkleman will be practicing what they preach and 'keep dancing' for over 24 hours to raise money for Comic Relief. Healthista writer Olivia speaks to Professor Greg Whyte OBE, to find out how he has helped them prepare for the challenge 
Presenters Tess Daly and Claudia Winkleman are just hours away from taking on Comic Relief's longest ever 'Danceathon', where they will have to dance for 24 hours straight. Yep you read that correctly, that's non-stop dancing, upright for a whole 24 hours – blimey.
Tess Daly and Claudia Winkleman are just hours away from taking on Comic Relief's longest ever 'Danceathon', where they will have to dance for 24 hours straight.
The 'Danceathon' challenge was last tackled by broadcaster and model Sara Cox back in 2017, but Daly and Winkleman are looking to beat her record and dance for slightly longer than the 24 hours.
On the 11th to the 12th March at around 7pm, the presenting duo will be practicing what they preach and 'keep dancing' all day and night to help raise money for Red Nose Day.
Although Red Nose Day isn't till the 15th March, the 'Danceathon' will be streamed live and available to watch and listen to on BBC Radio 2.
https://www.instagram.com/p/BtxqSbXghx6/
Daly, 49 and Winkleman, 47 both present the BBC show Strictly Come Dancing, a dance show contest where celebrities are partnered with professional dancers and taught how to dance for a chance to win the coveted Glitterball Trophy.
The pair have both confessed that dancing is not their strong point but say they are taking on the challenge because of their love for Comic Relief and want to raise as much money as possible for such a great cause.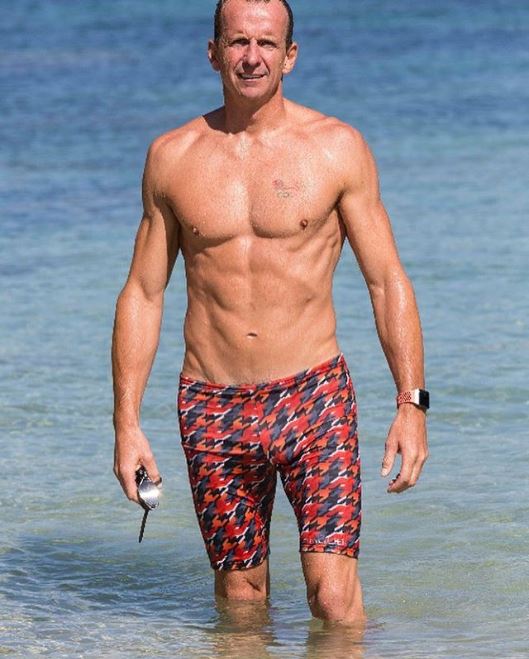 In the run up to the 'Danceathon' Daly and Winkleman have been training with Olympian Greg Whyte OBE, who's sports science knowledge and work has helped many celebrities take on and complete some of the toughest challenges.
Remember when David Walliams swam across the English Channel, the length of the River Thames AND the Gibraltar Straits? Well, it was Greg Whyte who helped him get through it.
In fact, Professor Greg Whyte is well known for his involvement in Comic and Sport Relief. Since 2006, Greg Whyte has helped celebrities take on challenges a total of 31 times and has helped raise a whopping £35 million pounds for charity.
On Sunday evening's BBC Radio 2 show, Claudia Winkleman referred to Greg Whyte as the 'King of all comic relief adventures' and 'the king of fitness'.
Greg Whyte has trained, motivated and coached celebrities such as Chris Moyles, Cheryl Cole, Gary Barlow and others to complete a Mt. Killimanjaro climb in 2009; Christine Bleakley to waterski across the English Channel; Dermot O' Leary, Olly Murs and others to cross the driest dessert in Africa and Davina McCall in her 506 mile 'Beyond Breaking Point' ultra-triathlon – and that's only naming a few.
https://www.instagram.com/p/jW0bcKR7fp/?utm_source=ig_embed
Most recently, Professor Whyte has climbed Mt. Killimanjaro for a second time for this year's Red Nose Day, after doing so ten years ago.
Celebs such as Little Mix's Jade Thirlwall and Leigh-Anne Pinnock, former MP Ed Balls, Strictly Come Dancing's head judge Shirley Ballas and Love Island's Dani Dyer have all taken on the challenge to climb Mt. Killimanjaro.
Killimanjaro: The Bigger Red Nose Climb will air on Wednesday 13th March at 9pm on BBC 2.
So what is the secret to successfully completing such a huge challenge? Greg Whyte spoke to Healthista writer Olivia and revealed exactly how he has been helping and teaching Tess Daly and Claudia Winkleman in the run up to their Comic Relief 'Danceathon' challenge.
It's all about the core
First things first, I wanted to know 'in a nutshell' what type of training one has to do, to be able to dance for a whole 24 hours. Turns out it doesn't actually involve dance lessons but instead 'core stability' lessons.
'The bottom line is, to be able to dance and be stood up for 24 hours, which is no mean feat in itself, strength training is going to be important,' explained Professor Whyte.
Core strength and stability training is incredibly important as it will reduce the potential of not just injury but discomfort too.
'Anybody who has walked, cycled or run for a significant distance will know that core strength training in particular and stability is important, if you don't have core strength the hips, groin or lower back can be the first things to go.
'When it comes to training I tend to dissect it down into the component parts of performance and critically look at the risks that are going to make the challenge difficult to achieve,' said Whyte.
According to Professor Whyte, core strength and stability training is incredibly important as it will reduce the potential of not just injury but discomfort too 'because when your lower back goes, it's just miserable,' warned Whyte.
'For two months now I have put Tess and Claudia on a concentrated core strength stability programme which they are doing daily – this doesn't necessarily make them better dancers though,' he chuckled.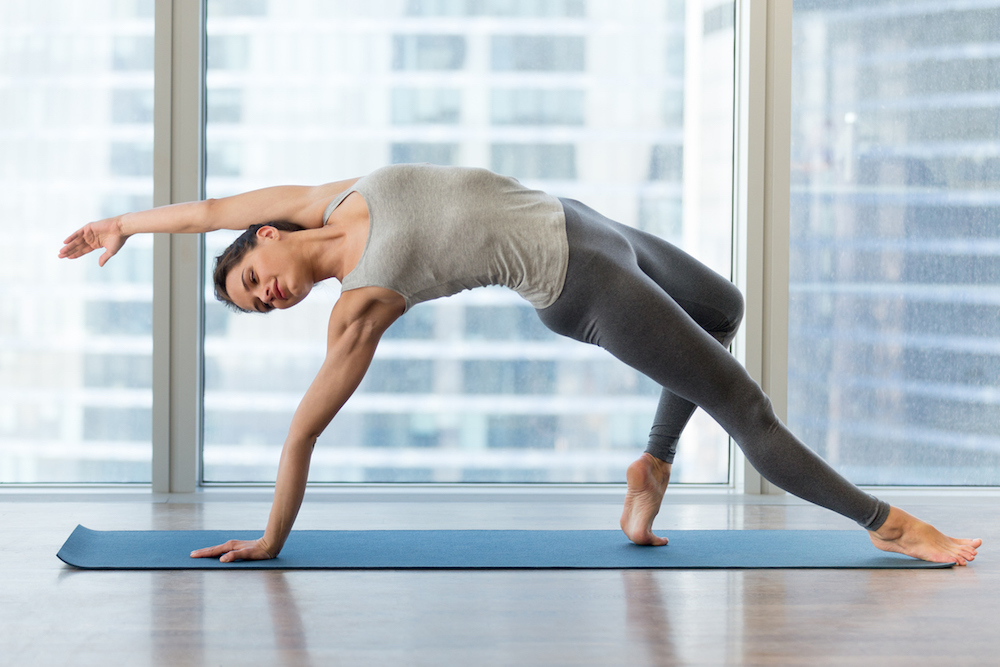 Although core exercises are oh so important according to Whyte, after asking him if there have been any exercises that Claudia and Tess haven't particularly enjoyed, he revealed that it would probably have to be the core exercises such as the plank. Although his first response as he laughed was 'all of them'.
Whyte continued, 'We talk about core strength and stability, and we talk about Pilates, but it's really difficult to do well. You're activating muscles that to some extent you never realised you had, so it can be quite uncomfortable.
'I think for Tess and Claudia it has been a learning and progressive process. In the first instance, if you have a look at the video I shared on social media, you'll see the fun they had with it at first, because they didn't actually know how to activate their core muscles.
'So I think it's something they initially really struggled with, but actually they have learnt to love them – although love might be the wrong word,' he chuckled again.
https://www.instagram.com/p/Buq2-33HEAr/
Endurance training will help too
As well as core strength, Professor Whyte explained that fitness or as he calls it, 'base level conditioning' is also necessary when challenging yourself.
'As well as core strength and stability and lower limb leg strength training, which they are doing four times a week, there is also basic endurance conditioning.
'Although they aren't going to be running, cycling or swimming for 24 hours, in order to dance you still have to develop that basic endurance level,' determined Whyte.
'For dancing, although the energy that is required isn't going to be super high, obviously they aren't going to be pogoing for 24 hours, but none the less they will still need that ability to stay in that output for over 24 hours, which is extremely difficult to do. So the better aerobic condition they are in the easier that will be'.
So what endurance training should you do?
Finding something you enjoy
I'm not a dancer myself but I can only assume, especially after watching the out of breath contestants on Strictly come Dancing, that dancing actually requires a reasonably high fitness level. So I asked Professor Whyte what his most reliable type of exercise was to improve your fitness?
'Wow that's a tough one, but I think the easiest and therefore the most simple and most accessible type of exercise has to be running.
'I think what makes running such a great thing is that you don't need any specialist equipment, you don't need to be a member of an expensive club, and actually it can be and is in fact incredibly demanding.
Whyte continued,'You can also vary it, if you aren't a great runner, you just run a little bit slower, or you can change between walking and running, gradually building up your fitness levels.
'In fact with Tess that's how we started off, we took the Couch to 5K approach where you walk and jog, develop and progress, so I think running, although not everyone's favourite flavour is a wonderful tool to help develop your fitness'.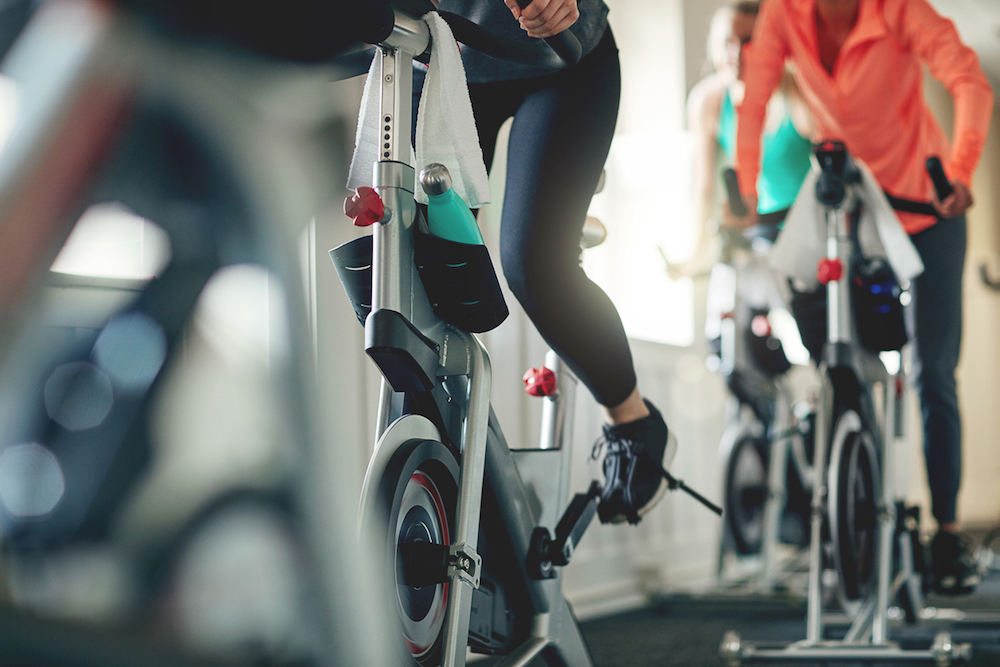 What has Claudia been doing to improve her fitness? 'So Tess has been doing a lot of running but Claudia has been doing spinning, that's been her thing,' explained Whyte.
'The reason why spinning has been so great for Claudia is because she is a group exerciser. She requires people around her to motivate her and she requires loud music.
Whyte continued, 'Claudia is what we call exogenously motivated, that means she is motivated by things external to herself, hence the need for people and music. Whereas Tess is quite endogenous, quite internal and can motivate herself without help from outside factors, so running for her is quite cathartic, it's escapism and it's mindfulness'.
Read more about mindful running: Mindfulness and running – the therapy that could change your life
Was there any particular exercise that Tess and Claudia have loved doing during training?
'None,' he sniggered, 'No, do you know what it's interesting actually, the fact that both of them are training differently, points beautifully to the fact that one thing doesn't suit all and it's all about trying to find out what works best for you and sticking to something you know you enjoy'.
Preparation is key
It sounded to me like Claudia and Tess have had to work super hard, what on earth does their training schedule entail?
Professor Whyte explained that they have been training pretty much everyday. 'They have been doing something everyday, daily core exercises, leg strength training three to four times a week and then the endurance training is basically when they can fit it in, but in general about three to four times a week'.
Meticulous planning and preparation is crucial for success but also enjoyment.
That sounds like a lot of exercise to me, how have they found the time to fit it all in I hear you ask? Well Whyte has said that time is what most people do struggle with in the run up to the challenges.
'The biggest thing that they have struggled with, which others have struggled with in past challenges, is time. Claudia and Tess are both working mums, and the time that they have available to prepare for this challenge is limited.
'My job is to try and optimise the time that they do have, of course more time would be best, but it's just not an option.
'Nothing good comes easy. I think the assumption that it will somehow be alright on the night is utterly erroneous and off the back of that then, meticulous planning and preparation is crucial for success and also enjoyment.
'The better prepared you are the better planned your approach is and the more you can actually enjoy the big challenge. It's not just about getting through the challenge, I think if you enjoy it, it makes it so much more important'.
Don't dwell on diet
You would think that to take on a challenge like this you would need to pay specific attention to your diet, eat a ton of protein and make sure you aren't gorging on any sugary foods. But Professor Whyte says that actually, worrying about what you are eating will only increase the anxiety and stress of the looming challenge.
'In the run up to a challenge, it's all about keeping things as normal as possible, what you have to try and avoid is over-stressing people, which means avoiding dieting,' explains Whyte.
'When you listen to Claudia's show on BBC Radio 2 on Sunday (10th March), you will hear the fear coming out of both of them. Taking on a big challenge, there's enough anxiety as it is, I think what you have to be careful of is adding too much complexity which adds to that anxiety and fear.
In the run up to a challenge, it's all about keeping things as normal as possible.
'Claudia has found that she has actually put weight on. Some people are so driven by anxiety that they think they need to be eating loads. You're thinking that you have to hang on and go for 24 hours, so if I eat lots and lots and lots then you'll have more energy on board, but sadly it doesn't work like that.
'Energy is quite acute and short term, I think that's why I stress that when it comes to nutrition prep, the prep leading into it is just business as usual'.
On saying that though, Professor Whyte did add that excessive alcohol consumption although not forbidden, probably isn't the best idea.
'I can't limit what they do all the time, so what I've said to them in the run up to Monday is drinking excessively on the Friday or Saturday before the big day is not going to be helpful.
'It's not abstinence that we're looking for but it's avoiding excessive consumption, especially for hydration purposes'.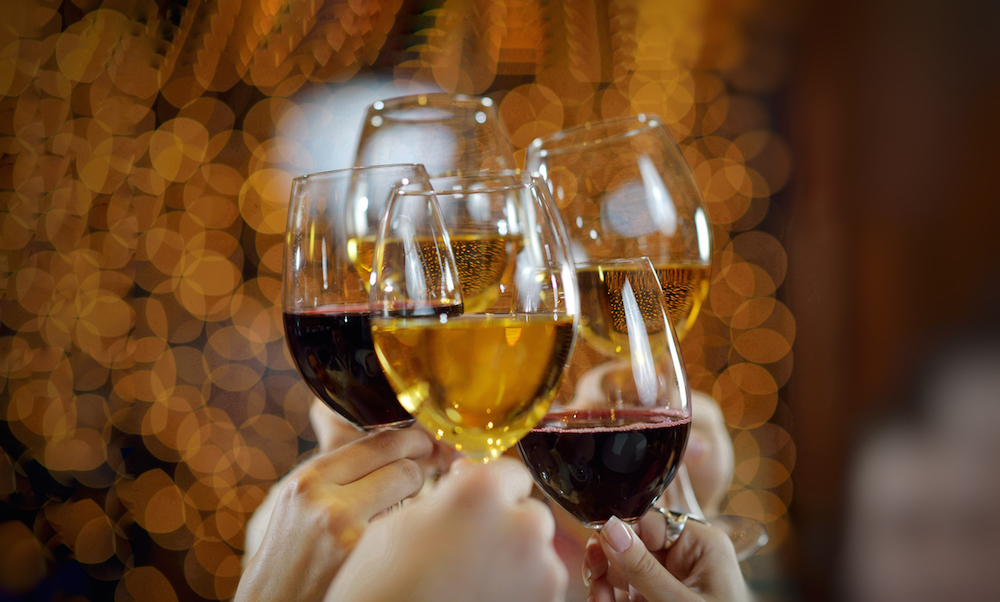 Maintaining energy levels
'Where the real difficulty comes in, is the nutrition during the challenge, because they will be expending a huge amount of energy,' says Professor Whyte. 'If you imagine energy as a battery, what I want them to be at is 100 percent, of both energy and hydration'.
But if Claudia and Tess are going to be dancing for 24 hours, how are they going to eat? 'The difficulty for me will be making sure they keep consuming food during the challenge to maintain their energy levels,' explained Whyte.
'I have planned for them to take a grazing mentality, so to drip feed food into them constantly during the challenge. They won't get a chance to sit down for a whole meal so that's not an option and equally just taking small snacks constantly is going to be much easier than trying to push in a lot in one go'.
All those things that we traditionally think are bad for us, are actually really good during these challenges, crisps, sweets, pork pies…
So what kind of food will Claudia and Tess be 'grazing' on exactly? Will there be healthy snacks?
The answer is no, there won't necessarily be healthy snacks. 'All those things that we traditionally think are bad for us, are actually really good during these challenges,' explained Whyte.
'Crisps, Doritos, sweets, sausage rolls, pork pies, all those sorts of things will be fabulous for them during the challenge. And as favourite snacks go, I've got a listing of what Claudia and Tess's favourite snacks are. So we will have those on offer constantly.
'Sausage rolls are high up as a favourite snack. Tess is a vegan though, but luckily there is a Gregg's right next door to Wogan House (Radio 2 Studios) for a vegan sausage roll'.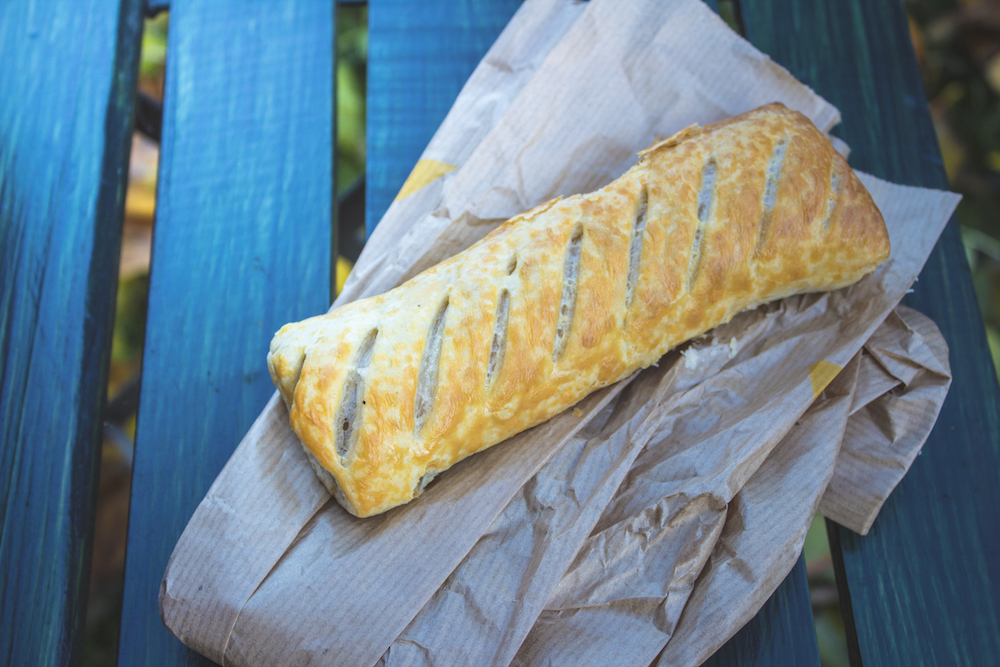 'What has been interesting about challenges in the past is that taste changes as you go through the challenge. So this time we will have a couple of runners who at three o'clock in the morning will go and get a pizza if a slice of pizza is what is going to get them through it.
'I mean it's the perfect excuse to eat what you want and a lot of us may think great we can eat exactly what we want, but the problem is you will lose palatability, you will basically get sick of eating'.
I don't see how I could ever get sick of eating sausage rolls and pizza, but I'll take your word for it Professor Whyte.
Believing that you have it in you
I wanted to know what was the one top tip Professor Whyte gives to all the celebs before they embark on their challenges. Turns out he uses a pretty lovely analogy.
'My number one tip is actually an analogy I use, a term you'll often hear me say, and one I have used on all the challenges is, squeeze it out,' said Whyte.
'The way I like people to think about it is this, when you go to brush your teeth in the morning, you pick up your tooth paste and the tube is seemingly empty. Through this challenge, probably half way through, that's exactly how you'll feel, empty, like an empty tube of toothpaste.
'But if you just squeeze it that little bit more, give it a rub and push it down the tube, you'll always find enough to brush your teeth.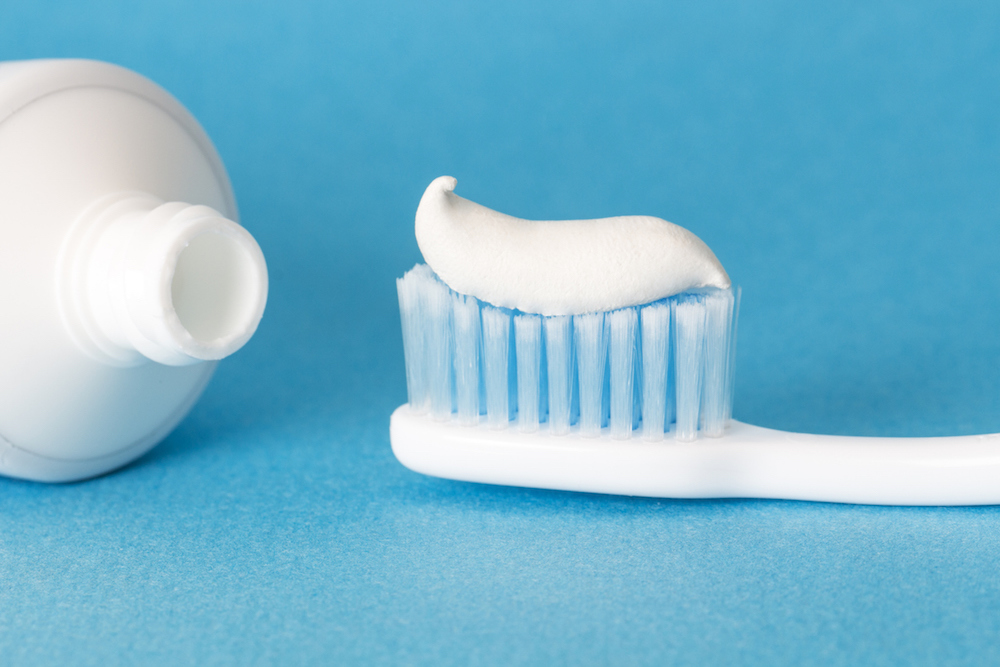 'So my squeeze it out term, is a reminder that even though you think you're empty and you may think you're spent, if you just squeeze that little bit harder, more is in you and you will find it in you to keep going, essentially it means that you will always find that extra energy to get you through it'.
From an analogy to a cliche, Whyte added, 'It always sounds cliche when you say it but it really is just one step and a time, and rather than trying to eat an elephant all in one bite, eat one bite at a time.
'Rather than thinking about the 24 hours as a whole, what I want them to think about is just the next 30 minutes. If they squeeze a little bit harder, can they get another 30 minutes out, and the answer will always be yes.
'I mean they may have 16 hours left to go, but it doesn't matter because they have focussed on the present, which is the next 30 minutes'.
Doing what Greg Whyte tells you to do
I wonder if Professor Whyte has ever experienced a celebrity tantrum during a challenge – I bet he has. Do the celebs always do as they are told?
'My job is effectively to meticulously plan the training and challenge for the celebrities and the wonderful thing about these guys is that they are compliant, and the main reason the challenges in the past have been successful is because they trust me.
'When I tell them to do something, invariably they do it and that makes my life a lot easier and it also makes their chances of success much better'. That doesn't sound like tantrums to me.
When I tell them to do something, invariably they do it and that makes my life a lot easier and it also makes their chances of success much better.
Have you done anything with Claudia and Tess to prepare them mentally for the 'Danceathon' challenge?
'It's an interesting question because lots of people always ask me when do you start the psyche training but for me physical training is as much physical as it is mental.
'During the training process itself, psychology is embedded in it. They are training and pushing themselves beyond their usual limit and then progressing that slowly.
'Plus to some extent the psyche phase actually comes during the challenge or event itself, that's when it really opens out, and that's really where I spend most of my time getting them through it mentally.
'I'm definitely not telling them how to dance, if you've ever seen me dance you'll understand why. I will be joining in occasionally though for a laugh, because it will lighten the mood when I start dancing trust me'.
Have you taught them any dance moves yourself? I couldn't resist asking Professor Whyte if he knew how to floss?
'Not yet, but I am sure a couple of special ones will come out an some stage during the challenge. I have tried to floss, my kids can do it but I am dreadful, but hey, I'll give it a go. To be honest with you twerking is my forte'.
https://www.instagram.com/p/Bu1pSy0H5aL/
Do you think that they can actually do it, 24 hours is a very long time?
'My job is to be optimistic and believe that yes they can do it. I say to people on these challenges, if I stop believing, or get tired or need a rest then we are all in trouble. The bottom line is, of everybody in that room the belief is probably the greatest in me because I am leading by example.
'But outside that, truthfully I believe that they can do it but it's not going to be easy. I know it does look trying, but honestly it's going to be super tough'.
In fact on BBC Radio 2, Professor Whyte said that he sees this challenge as THE challenge. Wow coming from a man who has climbed Mt. Killimanjaro twice, that is saying something.
We believe in them too Greg – you can do it Tess and Claudia, good luck, we have everything crossed for you!
On the 11th to the 12th March, Claudia Winkleman and Tess Daly will be attempting the longest ever celebrity Danceathon in Red Nose Day history. They're doing it to support Comic Relief, all you have to do to support them is make a donation. 
More Healthista Content:
Why this fictional chatacter is this beauty editor's role model
11 healthy London hotspots this Instagram superstar loves
Thyroid problems? These 4 natural fixes are proven to help
How to lose weight: 'I lost a stone on the F45 8-week Transformation'