Where's healthy? Where's hot? Instagrammer Emily Warburton-Adams aka @English_ems reviews London's best new healthy places and top hot spots you need to try yourself
One of the wonderful things about London is that you have everything on your doorstep. You can venture down the indulgent, partying path, immerse yourself in the wellness scene or embrace a bit of both as a healthy hedonist.
And with so many must-visit healthy spots and new experiences popping up everywhere, how do you know what to choose?
Whether it's a high-tech facial, vegan cooking masterclass, deeply relaxing reflexology treatment, electronic workout, or a go-to raw eatery – we have you covered.
As a Londoner and wellness addict myself, here are my top picks of London's healthy highlights.
Healthy London hot spot #1 Glow Bar
70 Mortimer St, Marylebone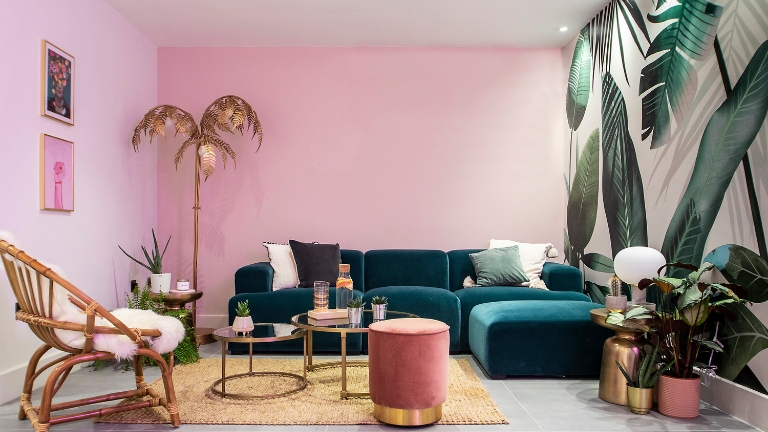 This is the ultimate 360-degree concept shop and urban sanctuary in the heart of London with a focus on all things wellness. The team at Glow are big advocates of me-time and healthy socialising.
Using only natural remedies to de-stress and achieve a sense of balance this hot spot offers infrared saunas, a specialised adaptogen cafe and a natural beauty boutique, you are guaranteed to leave no less than, well – glowing!
Read more about adaptogens: This former model says taking adaptogens could change your life
Healthy London hot spot #2 Face Gym
King's Road, 352 Kings Road, Chelsea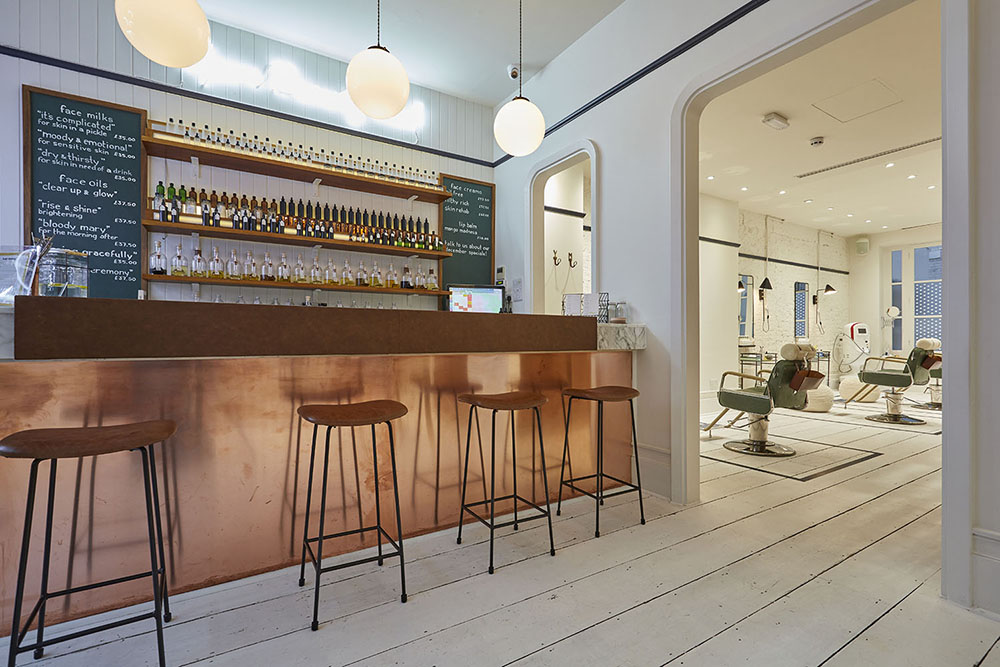 How often have you thought about your 40+ facial muscles? Workouts for your face are a trend taking over London and one to definitely experience for yourself.
What is a facial workout? Comprising a warm up, cardio, strength and cool down, the FaceGym uses customised training serums with high energy kneading movements and cutting-edge technology to tone and tighten the forgotten 40 muscles in the face.
At Face Gym, you can book one of three face workouts, Holiday Skin, Party Face and The Signature and you'll get a tightening, toning mix of face massage, tightening and lifting treatments that work pretty much instantly on facial muscles.
WATCH MORE: Learn how to do an anti-ageing face massage with Abigail James
https://www.instagram.com/p/Btf7dIwBZVy/
Albemarle Street, London, W1S 4BP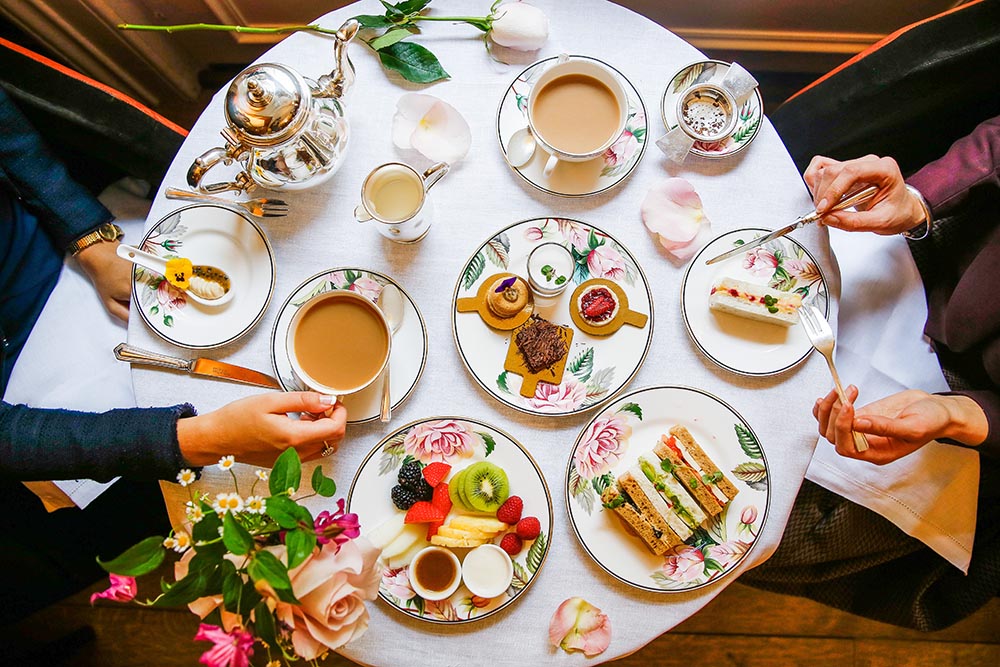 Brown's Hotel was the very first hotel to open in London, and remains one of the city's most illustrious; a favourite of Queen Victoria and many heads of state.
Tea here is quintessentially British, though they're giving the traditional tea and scones a new twist with healthy alternatives like rose lychee and raspberry chia seed pudding. Raw white chocolate and the matcha raspberry cheesecake, containing no refined sugars, is the best in town. It's a popular haunt, so don't forget to book.
The Avenue Cookery School, 3 Enterprise Way, SW18 1FZ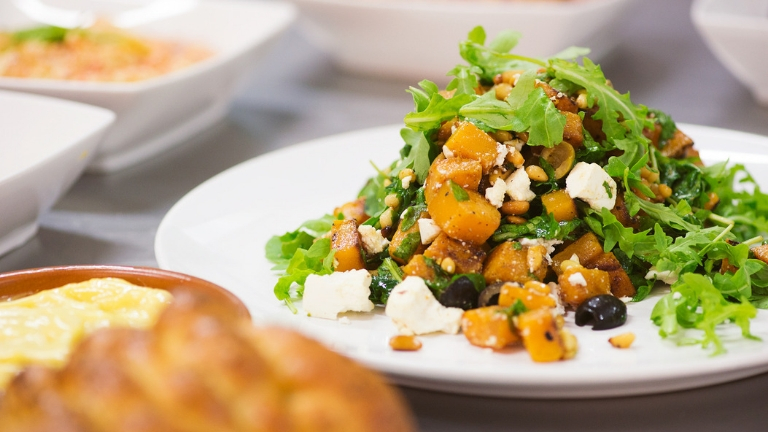 We know that embracing a more plant-based diet is good for us, and good for the planet, but you don't need to be vegan to try this class.
The experience is fun, educational and provides you with a toolkit on how to make little changes and swaps that you can incorporate into your eating and cooking routines.
You'll get a glass of wine and recipes for exciting vegan cuisine such as peanut and aubergine curry with rice and vegan chocolate mousse. It costs from £80-120.
20-21 Newman Street, W1T 1PG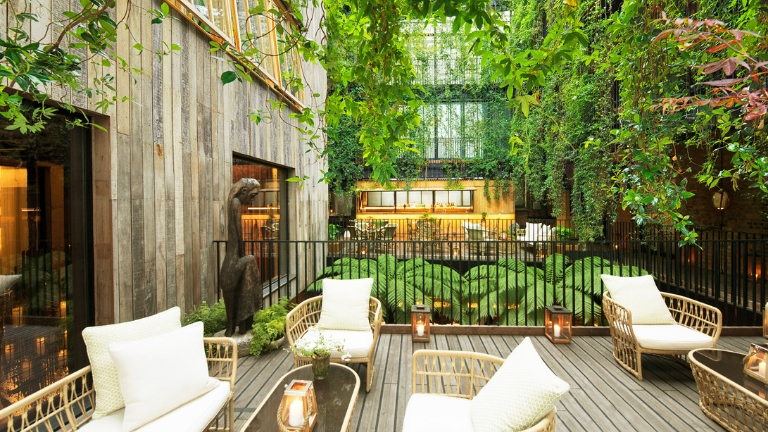 This outwardly 'normal' luxury hotel in Central London's Fitzrovia is a magical land of discovery. The Mandrake has attracted top creatives since it opened in 2017 (think Johnny Depp, Jourdan Dunn and new Vogue editor Edward Enninful).
The moody atmosphere whisks you miles away from the paved London street outdoors right from the lobby. The art is eccentric, a greenhouse sits onsite for medicinal plants and the botanical inspiration floods from the verdant courtyard to a bar serving plant-infused cocktails.
What really makes them special, however is their must-experience gong bath and meditations that run every Monday and Wednesday. The 60- minute sessions provide the perfect ailment for a start of the week BALANCE & GET GO, and a RE-CALIBRATION on Wednesday to keep you going.
Multiple locations
https://www.instagram.com/p/BuTcmcqAHqQ/
Breathing is the only system in the body that is both automatic and also under our control. That is not an accident of nature – it is be design and is the key to becoming a healthy, happy and high-performing individual.
The power that breathing can have on your mind and body is quite literally astounding, and one that we all need to experience.
Richie (aka – The Breath Guy) Bostock, is London's Breathwork expert and a class with him may change your life.
Teaching weekly at 42 Acres in Shoreditch, RE:MIND in Victoria and RE:CENTRE in Hammersmith as well as hosting regular workshops. Be sure to book your spot soon, as they fill up quickly.
Multiple Locations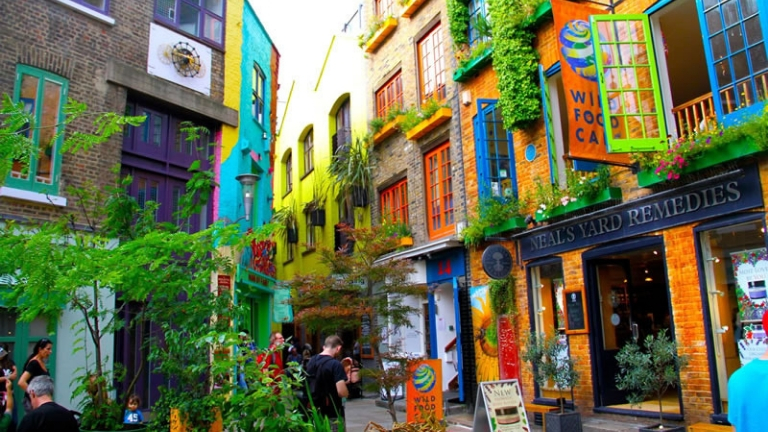 Publicised as 'London's healthiest restaurant', there is a no alcohol, gluten, dairy or refined sugar policy here, but you definitely leave on a high from something.
They have a beautiful selection of mocktails and an excellent, signature 'buff burger' and jackfruit rendang curry. Their banoffee pie is a must-have, too. If you're dining in company I would order as many options as possible, try and share them all.
Healthy London hot spot #8 FLY LDN
24 Creechurch Lane. London. EC3A 5EH
Yoga in London has just reached a whole new level. Fly Fit, one of London's newest studios offers beautifully crafted flows, set to cinematic visuals and curated playlists.
Fly London have positioned themselves as the non-yogi studio, proud to welcome FLY'ers of any level, shape, size or gender. That's not to say that if you're a yogi you won't absolutely LOVE the experience, because I can vouch that you will.
Healthy London hot spot #9 Ilapothecary
99 Kensington Church Street, London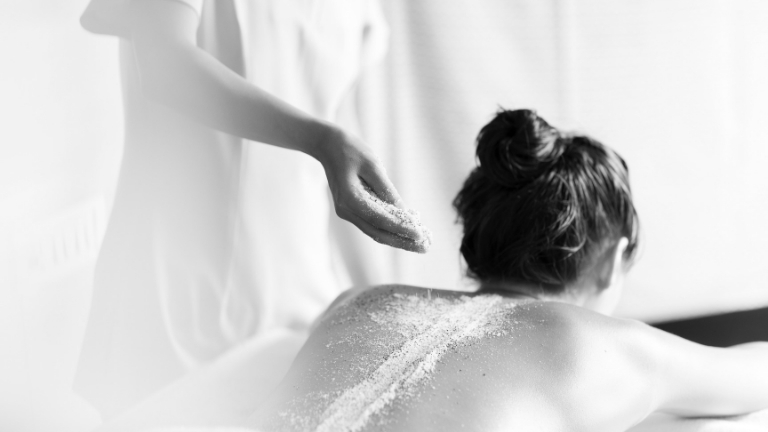 Ilapothecary have just opened their flagship store in Kensington, London and it is truly a must-visit urban hideaway. Ilapothecary offers a selection of healing therapies, unique remedies and workshops to help you create solutions to issues you may be facing, relieve bodily symptoms and escape from stresses of urban living.
Their intention is to send you back out into the world, feeling a renewed sense of energy, balance and joy through their use of naturopathy, homeopathy, herbology and phyto-actives.
Their shop hosts a beautiful treatment room, in which each treatment will start with their pioneering five minute Oxygen Infusion – which combats pollution, clears your mind and cleanses your body.
Healthy London hot spot #10 E-PULSIVE
South Kensington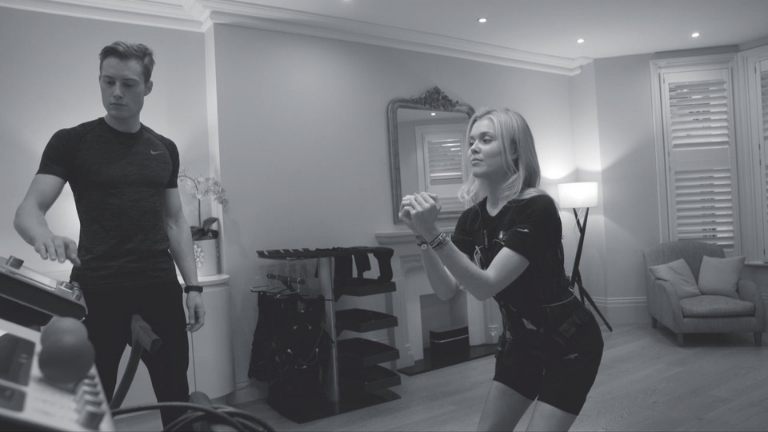 E-pulsive is the revolutionary workout that we keep revisiting. Using Electrical Muscle Stimulation (EMS), workouts target 90 per cent of your body muscles, simultaneously.
Essentially, this means EMS workouts are very time efficient, with a duration of only 20-minutes. The effectiveness of this 20 minute workout can be the equivalent of a normal 90-minute conventional gym session, burning near to 500 Kcal. It's not for the faint hearted, but it's definitely an experience.
Healthy London hot spot #11 JUSU Brothers
147-149 Westbourne Grove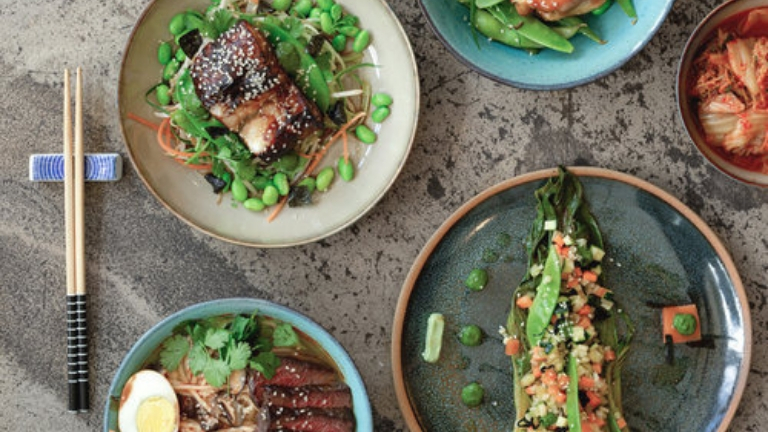 The Jusu Brothers motto is 'to take care of your body, because it's the only place your soul has to live in'.
Visit for a mind-body take on tea with minimal interiors and Asian fusion cuisine. Specialty teas and coffees are named after nouns such as 'Yuken [U-KEN]' meaning 'awareness of the universe that triggers emotion'.
Mains and sweets are on offer to accompany, including items like a vegan Oreo made from buckwheat, cacao, coconut sugar, coconut oil, coconut milk and vanilla.
Jusu brothers is the expression of a meaningful lifestyle brought together by elements of nutrition, design and rejuvenation of the soul. The dining experience is a beautiful one.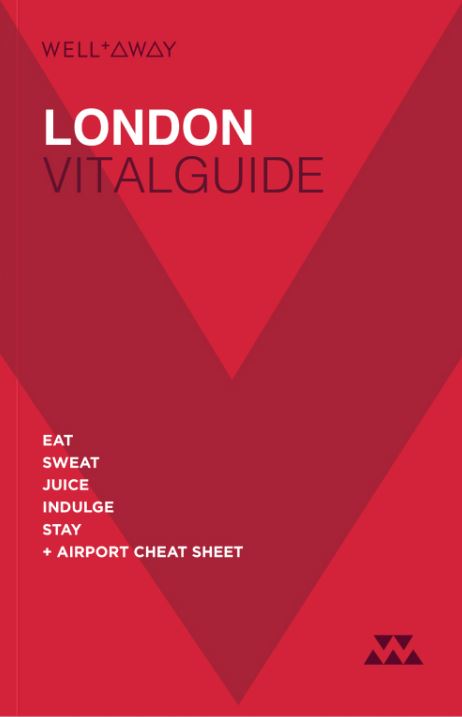 Emily's new book London VitalGuide is available to buy on her website now.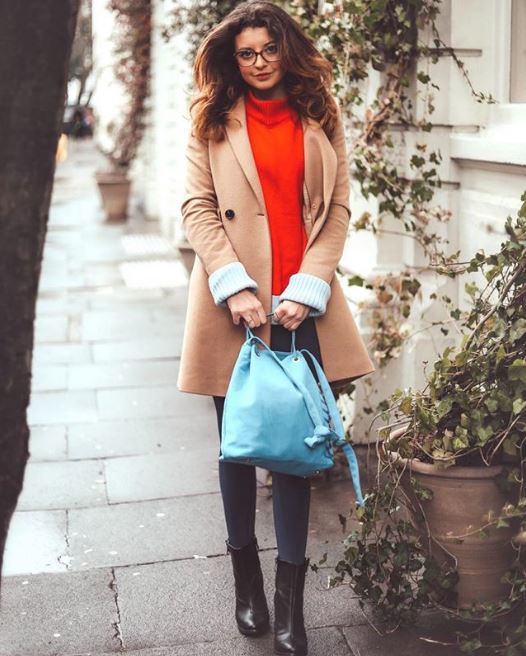 Emily Warburton-Adams 24, is from London, England.
Emily is a Wellness Entrepreneur who loves to share stories about companies and people making a difference. She is passionate passionate about mental Health, Sustainability & Conscious living for the mind and body.
She believes that everyone deserves to become the best version of themselves, whatever that means to you!
Her journey started as a Stewardess on Super Yachts in 2013, which led her to take part on the hit reality TV show on Bravo called Below Deck at the start of 2016.
Find out more about Emily by visiting her website of following her on Instagram.
More Heathista Content:
3 nutrition tips this TV doctor wants you to know
60 weight loss tips in 60 days
This is London's most exhilarating yoga class
This former model says taking adaptogens could change your life
WIN an overnight spa stay worth £279 by taking our 5-minute survey
Do you want to experience ultimate relaxation? To be in with a chance to win an overnight spa stay for two including treatments and meals, complete our five minute survey about how your gut health affects your relationships