Wondering how to get a flat stomach the best and quickest ways with little effort? The Healthista team has reviewed three products, a teatox, waist trainer and body wrap, to find the quickest route to a flat tummy before Christmas
A consistent healthy lifestyle is the best way to stay looking tip-top. But we'd be lying if we said we didn't fall of the wagon now and again, especially around Christmas. In this time, the mulled wine is flowing at the parties, and the mince pies blooming in the office ('oh go on then Lisa from accounts, I'll have another').
Before all the festivity mayhem began, we decided to trial some popular, often celebrity-endorsed, ways to get a flat stomach fast, whilst living a more or less balanced healthy diet. But there were a few to be wary of; The British Dietetic Association (BDA) this week revealed its much-anticipated annual list of celebrity diets to avoid in 2017. Here are the top 5 diets from that list and why we should avoid them:
Clean eating: The BDA advises against cutting out foods like gluten, grains, or dairy, which don't fit the 'clean' eating group, as there is no scientific evidence against them, and it can lead to 'Orthorexia Nervosa'.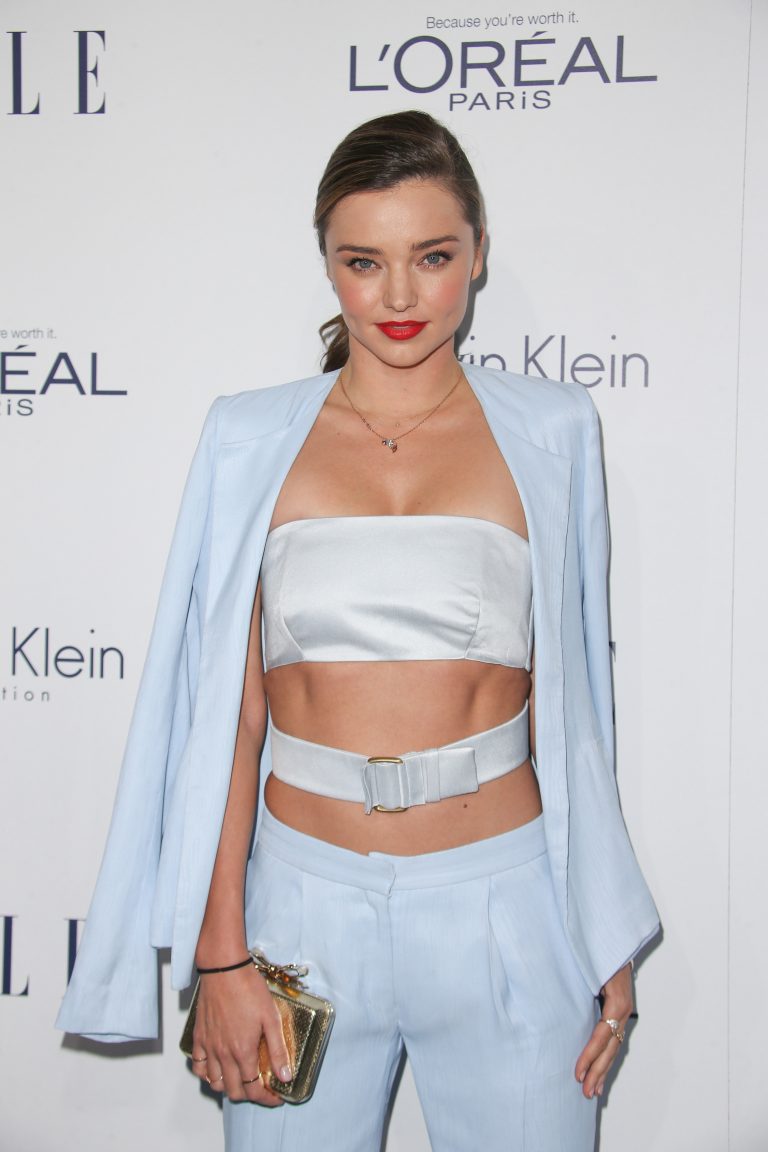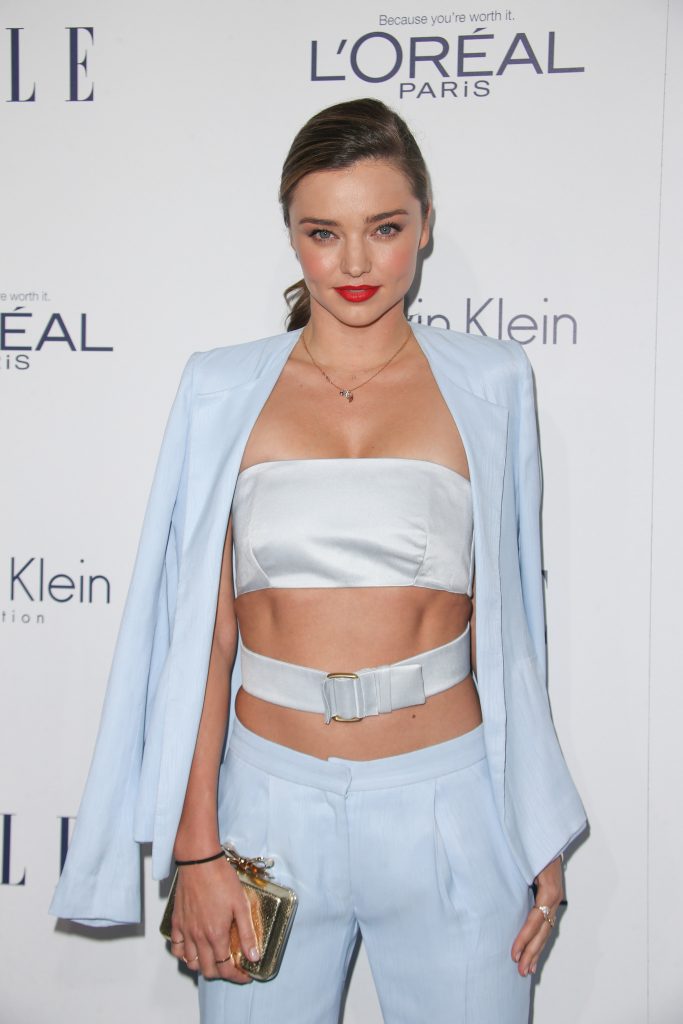 2. Diet pills: Diet pills shouldn't be taken without consulting your GP, as they can contain substances not licensed for human consumption like pesticides and have proven to be fatal.
3. The 6:1 diet: Coldplay singer Chris Martin reportedly follows this diet, claiming that it made him more creative and improved his voice.The 6:1 diet involves eating like you usually do for six days and then fasting for one day/24 hours. Completely fasting unless properly managed is likely to lead to a lack of concentration, tiredness and low mood, which isn't going to make you more productive.
4. Green juices: The body is capable of detoxing itself, says the BDA, without the aid of these green liquid concoctions. Adding a green juice to an unhealthy diet won't give you miraculous weight loss if you still make poor choices when it comes to food. The packed in ingredients can also add up to almost 400 kcal per glass.
5. Teatoxes: The ingredients often contain extra caffeine, diuretics, and laxative ingredients. Usually it is just water-weight loss, disguised by brands as fat loss or detoxification.
A teatox is one way to get a flat stomach fast that dieticians recommend aborting next year. But as the year draws to close, the Healthista team couldn't resist trying one (in the interests of research) and set out to find out if it made any difference.
We tried celebrity favourites Bootea, as well as WonderWaist, and a classic body wrap to see if they  really work? Taking all the health benefits and risks into account, we give you an honest review. What worked best? Find out below…
MORE: The best of Healthista recipes and healthy-eating inspiration
TEA-TOX
TIME IT TAKES: 2 WEEKS
COST:  Bootea 14 Day Teatox
 £19.99
TESTED BY HEALTHISTA FOOD AND LIFESTYLE WRITER VANESSA
TOTAL INCHES LOST: 2
I have always been sceptical of tea detoxes and their debated health risks. But I always like to get stuck into new ideas for healthy living. It seems on the surface the celebrities do too, being endorsed by the likes of Michelle Keegan, Lindsay Lohan, Kylie Jenner, many reality TV stars, and possibly every blogger. No doubt you will know the big brands like Bootea, SkinnyMint and Slendertoxtea simply through its huge presence on your Instagram feed.
However, Scott Disick, husband of Kourtney Kardashian, embarrassingly revealed just how transparent these endorsements are. In May this year, he accidentally posted a photo of him and a Bootea product with not only a caption of 'Keeping up with the summer workout routine with my morning @booteauk protein shake!', but of the marketing team's instructions. These were 'Here you go, at 4pm est, write the below'. There is no trace of the cringeworthy post now, being deleted so soon after, but nothing gets lost in the Internet…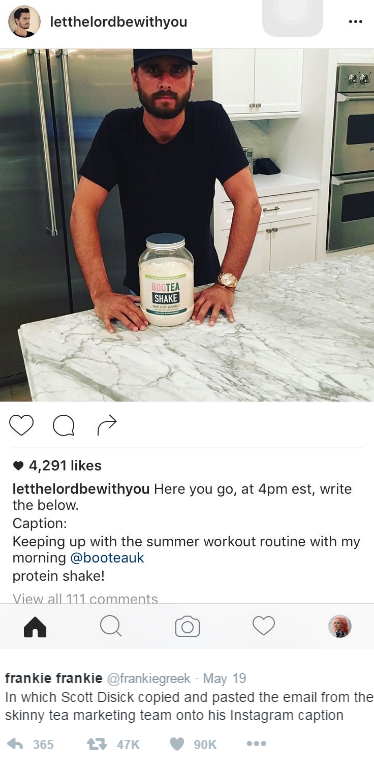 All hype and jokes aside, there are real people doing a teatox plan for effortless slimming, so I took one for the team and gave it a try. My reasons for being cynical are outlined below, but essentially these teatoxes are heavily warned against for their laxative ingredients and false claims.
What is Bootea?
Bootea sells lots of products to help with maintaining a healthy lifestyle. But when one asks how to get a flat stomach fast, they may often turn to a 'quick-fix' for slimming down or getting rid of a bloat, like their 14 or 28 day teatox. Bootea do deny that their products are a short-term fix or 'magic-formula'. Rather, it encourages healthy eating, with its flexible eating plan, and teas which will leave you feeling 'energised and motivated to reach your goals'. Its website used to claim weight-loss and health claims, which were ordered to be removed by the Advertising Standards Authority in 2014.
Bootea's website used to claim weight-loss and health claims, which were ordered to be removed by the Advertising Standards Authority in 2014.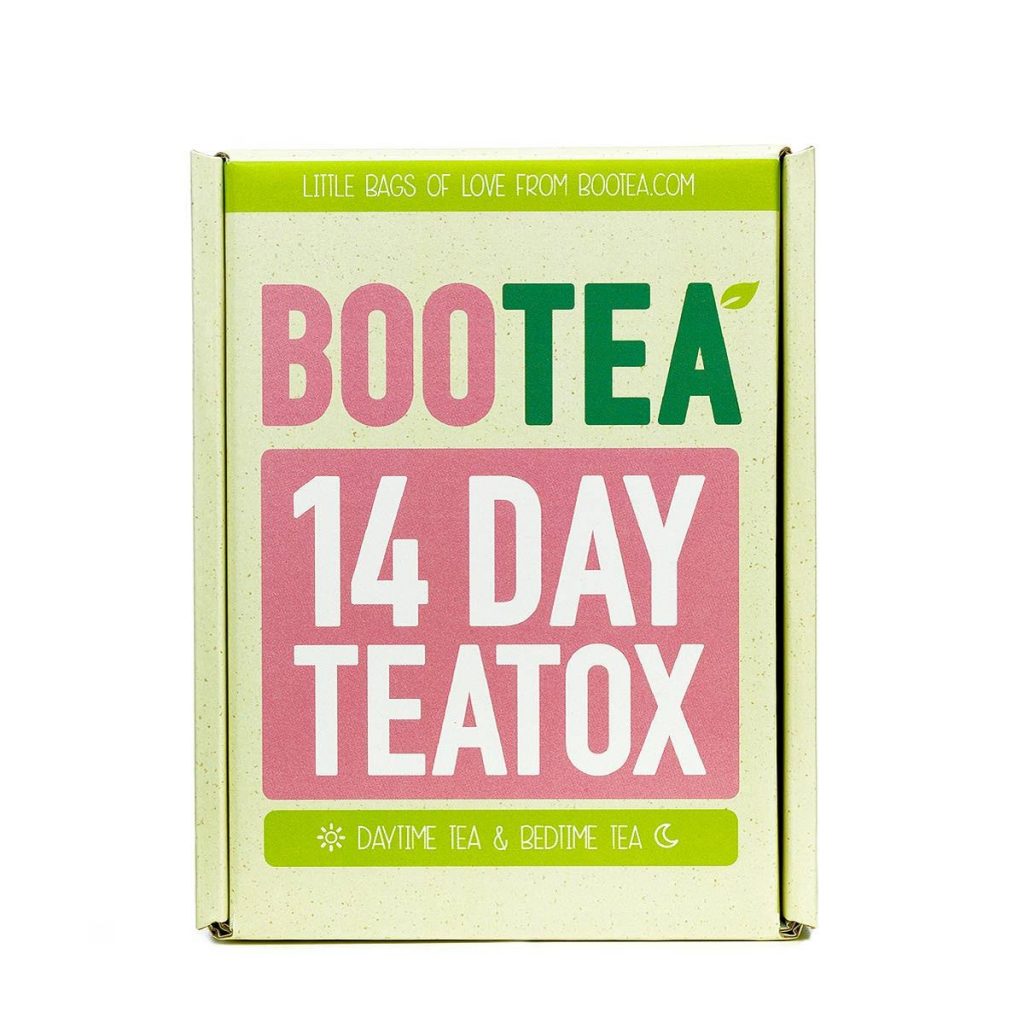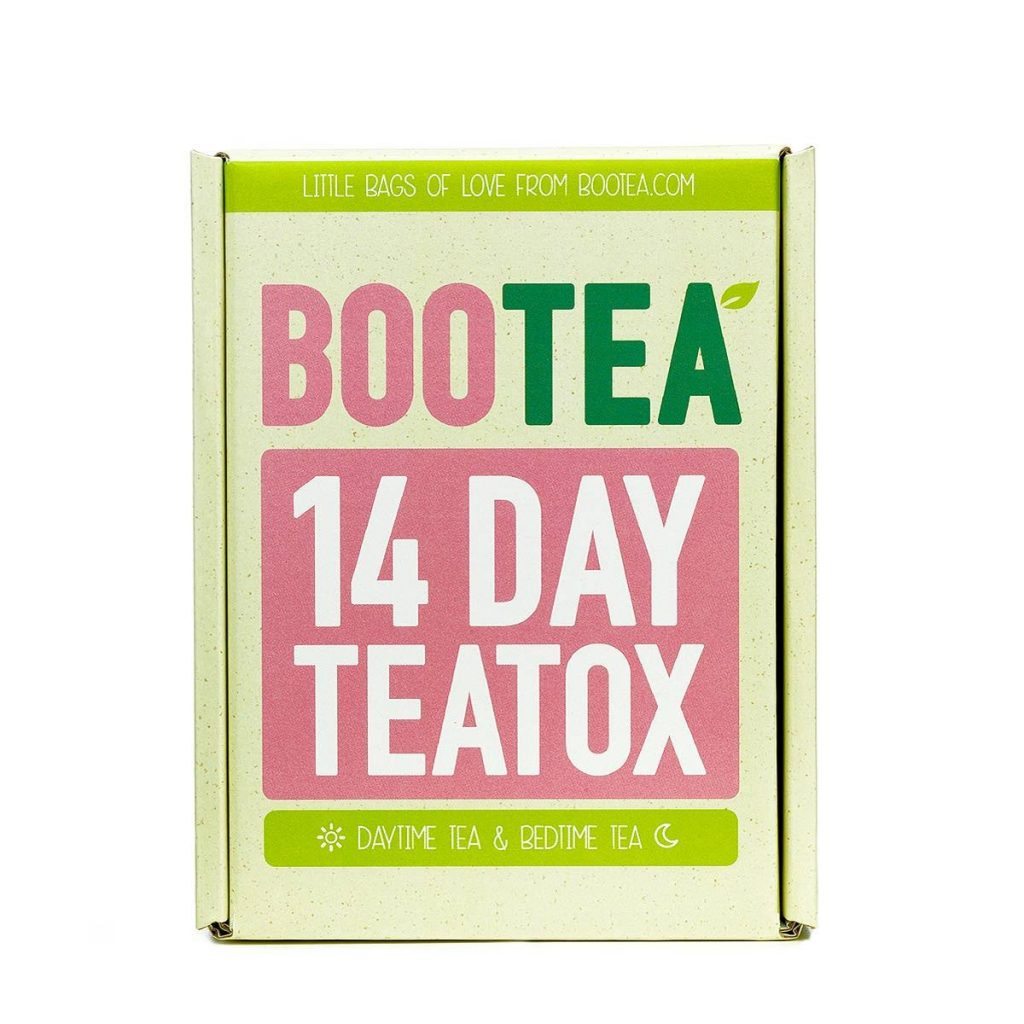 How does it work?
I struggled to find any detailed description on the website about how this tea actually works within the body. So it only leaves me to assume that the laxative effect is they key ingredient (although they don't shout about it). The ingredients include Cassia Angustifolia, which is commonly known as senna, which is a natural laxative. Putting it politely, drinking the tea will make you go to the toilet a lot more, thus flushing your system and making your tummy look flatter.
Bootea says the teatox will make you feel more motivated to reach your goals
The box came with two pretty pouches of teabags. One for daytime, which I was to drink every morning for 14 days when I woke up. It contains a blend of Chinese oolong tea, maté leaves, ginger root, fennel seeds, lemongrass, dandelion leaf, ginseng root, gotu kola leaves and nettle leaves. The other was bedtime tea, to be drunk every other night. This is the one with senna leaf, along with peppermint leaves, fenugreek seeds, liquorice roots, burdock root, hawthorn leaves, valerian root and psyllium seeds. It is expected you will have more bowel movement then normal the next morning.
MORE: 11 reasons you're always hungry
The health benefits
Bootea says the teatox will make you feel more motivated to reach your goals, and assist with overall health and wellbeing, presumably because of a placebo affect whereby you are more inclined to remain on track with a healthy diet whilst your detoxing. I can't tell you much more than that, because Bootea can't; as i mentioned earlier, they were ordered to take down health claims on their website. Other popular teatox brands claim their products 'purify and detox the body' by 'breaking down fatty deposits in the gastrointestinal tract'.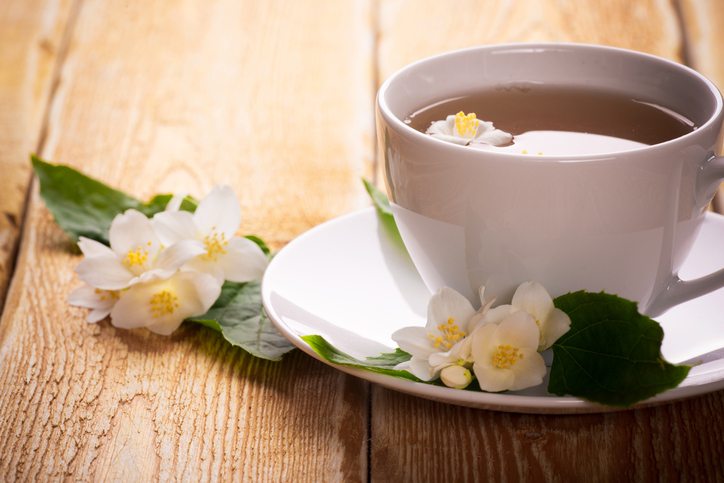 Detox teas are potentially harmful to health because they can affect the normal functioning of the bowels, when taken long term, according to the US National Library of Medicine. They also say it can 'change the amount or balance of some chemicals in the blood (electrolytes) that can cause heart function disorders, muscle weakness, liver damage, and other harmful effects'. This is rather scary. Some women also blame Bootea for their pregnancy, as the effects have detracted from those of their oral contraceptive. I didn't find any of these warnings on the packaging or website.
Teatoxes could offset eating disorders and a reliance on laxatives long term
There is also another health risk, and that's the targeting of young woman who idolise celebrities. Some people, including Beat, the UK's Eating Disorder Charity, have gone as far as to say that these products can offset eating disorders, and a reliance on laxatives long term.
There's absolutely no scientific evidence anywhere to support these claims or others that teatoxes and the laxatives they contain assist fat loss, cleansing or detoxification'
This is why doctor and journalist Dr Lauretta Ihonor drew attention to the health risks with a petition this year. It was so successful that Holland and Barrett have promised to sell senna-free versions of Bootea across all their stores (next to the original Bootea), and Bootea have promised to include clearer warnings on their packaging. Slendertoxtea has even said they will get rid of senna in their product. 'There's actually only one medically approved use of senna and that's for short-term treatment of constipation', says Dr Ihonor for a Healthista article. 'Short term means one week. After that time, senna should only be taken under supervision by a medical professional. There's absolutely no scientific evidence anywhere to support these claims or others that teatoxes and the laxatives they contain assist fat loss, cleansing or detoxification'.
MORE: Could detox teas harm your health?
My experience
I was worried I would be consistently rushing to the toilet for two weeks
Let me first apologise in advance for the details of my bowels in the next part. After reading about the product and its potential harm, you might be questioning why I decided to give the 14 day teatox a go. But you are also probably wondering if it works- and that's why I did it. I didn't change my diet hugely; I already eat a pretty good diet. I joined the gym at the same time as starting the teatox too. I hadn't been exercising for about two-three months due to a knee injury (and then a little slacking), so it was the perfect time. With some small dietary improvements, a gym membership, and boosted water intake, I hope to see some improvements.
Day 1: I was advised by nutritionist Rick Hay to take it easy to begin with and ease into it. But I jumped straight into it, having the morning and bedtime tea the first day. The tea smells very herby, but is pleasant to drink. It was calming to have before bed, however it made me need a wee in the middle of the night which I never need. So I would suggest having it an hour before bed.
Day 2: I was very worried I would be falling out of bed in a fluster desperate for the toilet, or up and down at work, as I had read this was the case with other people reviewing. But the only change was it was a little easier to use the toilet.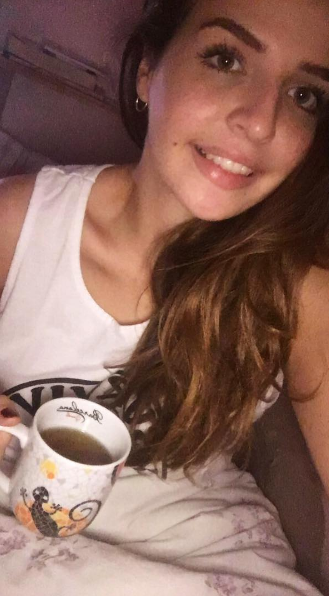 Day 4: I stayed off alcohol over the weekend, which was quite tough for me, but I thought necessary for it to work well. I did indulge a little on candyfloss at a fireworks display. Other than that, the diet is usual.
Day 5: I'm beginning to feel slightly less bloated. To be honest, at this stage, I don't know what all the fuss about always needing the loo was.
Day 6: Hang on a second, I haven't been to the toilet in in two days. I'm not quite sure why this is having the opposite effect on me.
MORE: 3 smoothies for weight loss
Day 7: I'm not seeing much difference after one week, and my bowel movements aren't notably erratic. But I still have a week to go.
Day 9: I'm going to the toilet less regularly than I was before. Either the Bootea just doesn't work on me, or something in my diet isn't right. I have confusing stomach issues anyway, since I was a teenager, so I make some small adjustments (which seems crazy that I'm focusing on foods that make me go rather than foods to block-it-up).
Day 10: I have a suspicion that the longer you leave the bedtime tea to brew, the more noticeable the effects. So I am going to try this, as the taste isn't bad either!
Day 12: It's a nice to drink, but I'm a little bored now.
THE RESULT
I didn't notice any measurable effects in my bowel routine, other than now and again, I'd quite suddenly need the toilet (but not like when you have diarrhoea. It was just easier to go.) The other part of the time I actually was going to the toilet less. I lost an inch off my waist, and an inch combined around my tummy and hips. I lost an inch on each leg and an inch around my chest, and two pounds in weight, but considering I had joined the gym at the same time, it's not possible to say what helped. Bootea isn't a meal replacement, nor is it a long term addition to my diet. However, I can say that without too much havoc, it can slightly increase motivation to stay on track and cleansed for a short period. Of course, it would affect everyone differently, so others may see better results.
A MONTH LATER
The inches have stayed off, except for half an inch gained on my waist. I blame Christmas festivity (not my lack of willpower when it comes to treats…). I expect a regular use of Bootea can keep you slim and on track with a healthy diet. But I personally would rather stay away from senna leaf as a long term slimming hack.
THE WAIST TRAINER
TIME IT TAKES: 1 WEEK MINIMUM
COST: WonderWaist.co.uk £20
TESTED BY HEALTHISTA FITNESS WRITER CARLY
TOTAL INCHES LOST- 2
The Kardashian's and the Jenners do it, and Jessica Alba confessed that she used a waist trainer to help her lose baby weight, so of course we had to give it a go.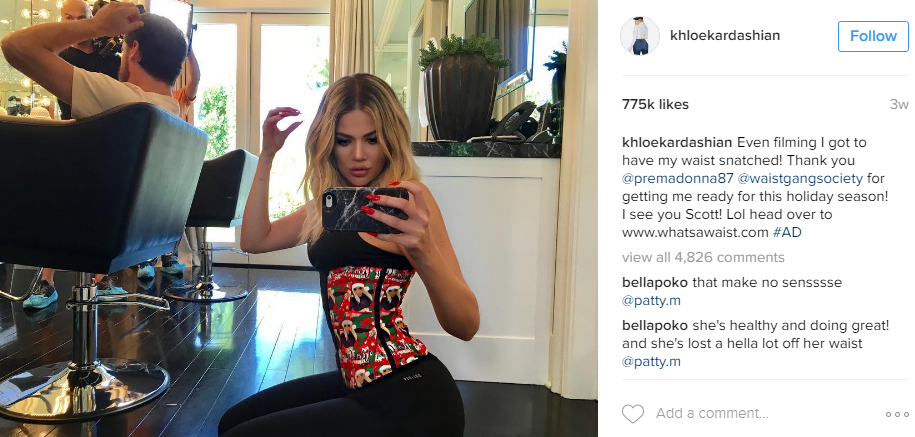 Ever since I saw waist trainers floating around on the internet and social media I have been curious to know whether or not they actually work. There are so many mixed emotions about using them so I decided that I needed to try one for myself in order to form an opinion, so with some help from WonderWaist, I did just that (but first, of course, I did a little bit of research).
The waist trainer activates the production of heat, thermogenesis, within the body, which is how your body produces sweat
What is a waist trainer?
Think 16th century style corset. It's basically a tight piece of material that sucks you in around the waist. You simply wrap the trainer around your waist and connect the hooks, working your way down from the top to the bottom.
How does it work?
The idea is to wear the trainer for a certain amount of time each day and eventually your body will mould to the shape, giving you a slimmer figure. The trainer cinches your core, hips and back and ultimately is meant to give improve your posture while also giving you an hourglass figure.
WonderWaist suggest that to start with you should wear the trainer for approximately two to four hours in order to break it in and for your body to get used to the feeling of compression.
The health benefits
According to WonderWaist, their waist trainer activates the production of heat and thermogenesis, within the body, which is how your body produces sweat and cleanses toxins, making them a great asset for when you're working out. It's also meant to improve your posture.
The health risks
Of course as well as benefits there can be risks. It has been suggested by netdoctor.com that waist trainers can possibly have a few physical and psychological health risks such as skin irritation, numbness, bad breathing, bruising and a sense of false hope – while this all sounds quite scary and probably something I would definitely take in to consideration if I was to consistently wear a waist trainer, I think I will be okay this time round.
My experience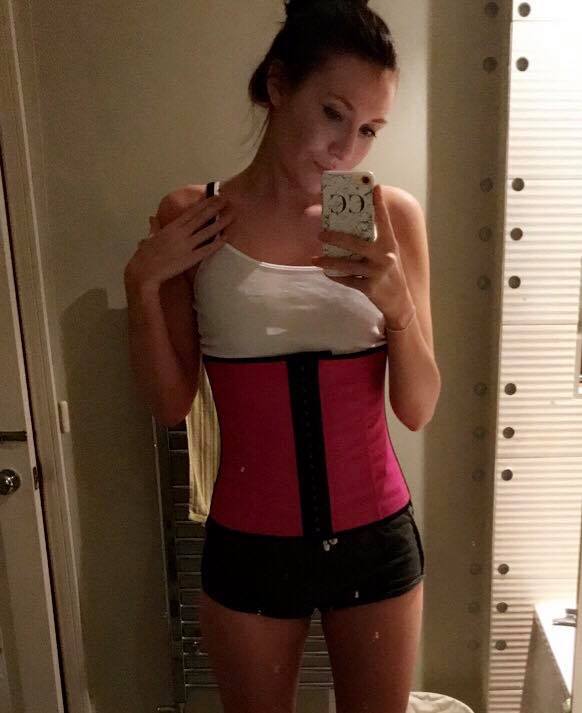 I wouldn't say that I have to lose weight around my waist or hips, but an hourglass figure and curves are something that I have always wished for. Seeing as we wanted to find something that was a quick fix for a flat tummy, I tried the waist trainer out for a week, wearing it for a few hours each night.
At first, I found it really hard to do up the hooks by myself, the waist trainer was so tight and I could really feel it sucking me in but I wouldn't say that I felt horribly uncomfortable and after some help I finally got all hooked up.
Instantly, I noticed that my posture had improved, I was standing straight and couldn't slouch at all and although it felt tight, I could still breathe comfortably.
I found the waist trainer really helped me to keep my back straight while exercising, especially when squatting
The next thing I tried to do was eat dinner. I would definitely recommend a waist trainer for someone that wants to try and control their portions – normally I can eat my dinner and then some, but I found that I felt really full three quarters of the way through while wearing the waist trainer. When I told people this, they were so shocked and instantly I was fired the question 'weren't you hungry when you took it off?' and the answer was no! Not until the next morning anyway…
MORE: 13 ways to burn fat all day 
For the first few days I only wore the waist trainer for two to three hours, as I wanted to ease myself in to it, but as the week went on I upped the time and even did some exercise. I found that the waist trainer really helped me to keep my back straight while exercising too, which was great, especially when squatting.
I found the waist trainer so easy to use, you literally just pop it on, it hides so well under clothes and you can go about your day without being interrupted.
THE RESULT
At the start of the week I measured around my bust, belly and hips. At the end of the week I measured myself once again and I had lost two inches off of my belly and hips, which I thought is pretty amazing, especially if you're just looking to knock off a few inches before those all-important Christmas parties. It required minimum effort, wasn't a hassle and you can use it completely how you wish – whether it's for a few hours, few days, few weeks or few months.
TWO WEEKS LATER
Because it was such minimum effort, I was quite sceptical that my body would stay moulded to that shape once I stopped using the trainer, so I measured myself two weeks after and I had put back on the two inches from my waist, and one inch back on my hips, which was a shame, but still, if you're looking for a quick fix and only have a few days before the big night it can still be an option.
THE BODY WRAP – 1 TREATMENT
TIME IT TAKES: INSTANT
COST: 60 minute treatment from £47.50
TESTED BY HEALTHISTA BEAUTY WRITER PARISA
TOTAL INCHES LOST- 11
I arrived at the Antara Spa to meet Donna Tait, co-founder of Katherine Daniels for my contouring body treatment and felt immediately relaxed. The lighting was low, the staff were smiley and the music was soft and calming. My relaxation did not last long. If you are looking for a luxurious spa treatment to chill you out then this is not the one, but if you're looking for a way to drop inches in the space of an hour then it seems that it could be.
What is the body contouring wrap?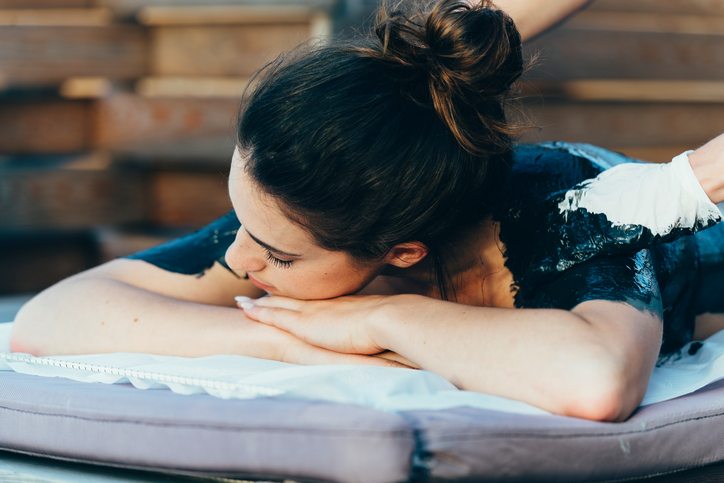 Body wraps are a non-surgical treatment, typically using some combination of organic material and gauze. The idea is that wraps are supposed to tone and tighten skin while helping the body burn fat but there's a bit of debate about whether or not they really work. This particular wrap was an algae wrap made from mainly spirulina and was followed by a massage with Katherine Daniels' slimming contouring gel.
How does it work?
Apparently the treatment uses products that work to quickly heat up and cool your body. This supposedly kick starts your fat cells into using energy and burning fat. According to Tait the gel that is applied 'works with your own body to intensify the breakdown of hard fat.' Donna also described the product as having draining ingredients that work on cellulite. There is no official evidence but Katherine Daniels says their success with previous clients is testimony to the fact this treatment works. While the initial treatment is supposed to leave you with instant inch loss for the best results you are meant to use the slimming contouring gel after the treatment. 'What we do guarantee is if you don't put weight on and you use the product twice a day for 28 days then you will lose what is the equivalent of a dress size' I was told.
The health benefits
Apparently this treatment burns fat and firms up your skin. Tait also told me that it is often used as a diet kick-starter as she says it is a good way to get you in the right mind set for weight loss.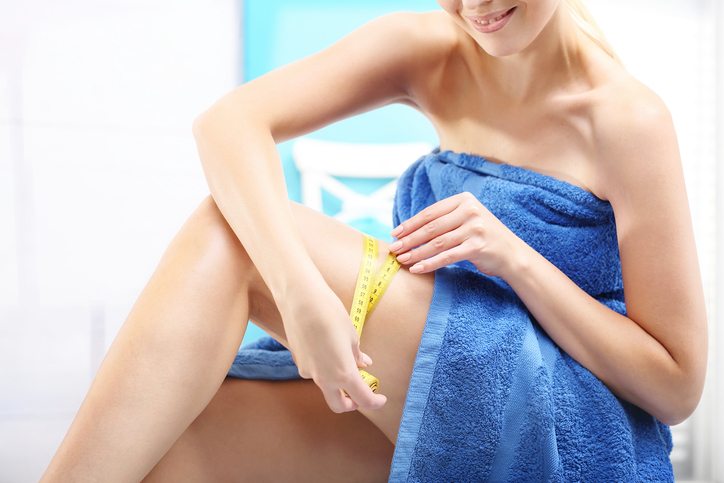 The health risks
Donna insists that for most people there are no health risks involved in this treatment. However she says that the treatment could potentially be more risky for those with high or low blood pressure or heart conditions as the treatment causes body temperature to move rapidly up and down. Although some medical professionals believe they can dangerously dehydrate the body. 
MORE: 8 fitness Instagrammers reveal the one beauty product essential to their workout
My experience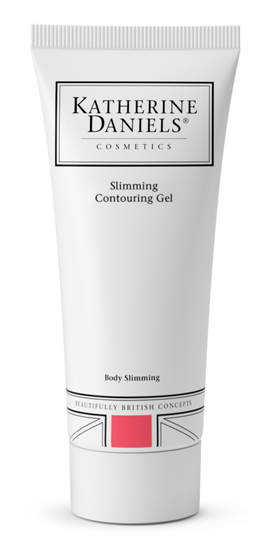 Donna Tait, co-founder of Katherine Daniels met me at the spa and invited me into a treatment room. She warned me that this is no chilled out tummy wrap and then I undressed and she took my measurements. We both laughed because my right leg was two entire inches bigger than my left. I said I suppose that's what happens when you combine weighted lunges with a bad memory. Donna said that maybe the treatment would even them out a little bit. She was warm and professional and really seemed to know her stuff, she was confident in the power of this treatment.
After having my measurements taken and choosing my problem areas to be my stomach and thighs, I put on a pair of paper knickers and hopped onto the treatment bed. First she exfoliated my skin with an oil and salt scrub. Tait told me that this would eliminate my dead skin cells and meant that the active ingredients used next would be able to penetrate my skin properly. This was quite a pleasant experience, the scrub was warm on my skin and I could almost begin to relax. She then removed the exfoliating scrub with mitts and then applied the Katherine Daniels self-heating contouring gel. The active ingredients in this gel supposedly work with the body's enzymes and energy components to firstly increase circulation and then to begin the process of lypolysis (the burning of fat within the fat cell). The mitts were soft on my skin as the treatment was gently rubbed off. My body was warm and it almost reminded me of being in a Turkish bath.
Tait then applied a slimming contouring gel to my skin which I was also given to use at home twice a day for 10 days after having the treatment. The gel was smooth and slimey and Tait rubbed it into my stomach and around my legs, massaging as she went. The pressure on my thighs also felt as though it was pushing out some of the tension in my legs.  At this point I still felt warm and was enjoying the experience but then finally came the weirdest bit. Tait wrapped my body in a firming body wrap made of algae and then covered me in gauze. I imagined I looked a bit like an Egyptian mummy lying still on the table whilst I was wrapped up. I had to stop myself from laughing as I was stiffly rolled over so that Tait could cover my bum with the algae and gauze. The wrap was warm when it was applied but as the algae cooled, my body started going crazy and shivering all over. I lay shivering for 20 minutes while Tait distracted me with a head and foot massage. This was when the experience got most uncomfortable. It was an odd sensation because it wasn't really that I felt as though I were cold but I couldn't stop my body from vigorously shaking. As I tried to speak my teeth were chattering. I was looking forward to it being over by this point and then finally the algae was removed with a warm cloth.
THE RESULT
After one treatment I had lost 11 inches from around my entire body overall. Approximately one inch from my waist, hips, and around my belly button.  Plus my right leg was now ALMOST even with my left.
Unfortunately, it was tough to remember to find the time to apply the contouring gel twice a day after the treatment but for the first three days it seemed to make me appear slimmer, although I don't know if that was just wishful thinking.
A MONTH LATER
All in all it was a fun treatment that did have instant results but a month later my measurements are back to how they were pre-treatment. I'd be interested to see what might have happened if I had gone for the full course of treatment over the space of a month but I think like anything else, if you want a quick fix like this you need to pair it with healthy eating and upping your exercise otherwise you're really not going to get very far.
MORE: 8 ways diets can make you fat
MORE: 30 days to a flat stomach – free video workout series
MORE: Why do I bloat? 5 reasons for gut problems most doctors ignore
Like this article? Sign up to our newsletter to get more articles like this delivered straight to your inbox.