Healthista's Strong Woman week brings you a lesson a day to get you started lifting safely and effectively. Your coach is Nicola Addison, personal trainer of Eqvvs training who trains models Elle Macpherson, Daisy Lowe and Erin O'Connor. Today she explains how to do a squat with the bar
Healthista's Strong Women series is designed to empower and educate our readers into the basics of weightlifting for women with safety and effectiveness. Brought to you by celebrity trainer Nicola Addison (who knows a thing or two about these things), week one was all about getting prepared and building your bar:
Day 1: How to use the power cage
Day 2: How to load the squat bar
Day 3: How to be safe in the power cage
Day 4: How to prevent bar injury
Day 5: How to lift the bar correctly
Day 6: How to rack the bar correctly
This week, we're focused on doing the actual moves, beginning with the deadlift, a great compound movement that works quadriceps, hamstrings, glutes. back and core and followed by a muscular clean.
Day 8: How to do a muscular clean
Today, it's how to do a squat with the bar
Start moving your feet around in every different angle and jump. When you land, your foot position will be the right position for your squat.
As the bar is on your low rack, muscular clean it up to chest height
Put your feet hip width apart and your hand on the outsides of your thighs.
Now deadlift and scoop the bar up and muscular clean it on to the chest
Your thumbs should be on my shoulders, and your elbows are going to bring the bar up high on to my shoulder
From here keeping your chest high, sit into your heels and then power up and through
When come to the top squeeze through the glutes and keep your big toe lifted at all times, that ensures the weight remains in your heels
Try not to go too quickly, take couple of seconds up and couple of seconds down
Finish the move, roll the bar back down.
Tomorrow: How to do a bent over row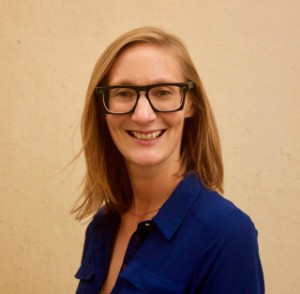 With over 18 years of successful industry experience in some of the UK's most prestigious wellness centres, Nicola Addison currently provides consultancy services to businesses and individuals in the UK and Europe. Having opened upwards of 18 independent exclusive commercial leisure facilities, she has had a successful career to date, both within large and small businesses with varying degrees of complexity.
Nicola is a well known industry voice and regularly publishes across the national press. Nicola is fully media trained and contributes to TV & radio as well as providing video content for her clients.
READ MORE:
30 Minute fat-burning workout for lower body – new Sweaty 30 series
Spa of the Week: Four Seasons spa, Trinity Square, London
The anaemia epidemic – is iron deficiency making you tired all the time?