This wholesome homemade healthy granola recipe, full of oats, nuts and seeds will provide you with lots of scrummy nutrients and keep those tummies fuller for longer 
If you're looking for something healthy to to add an extra chomp to your morning yogurt, this granola recipe is for you. Crumbly and crunchy granola, perfect for a satisfying breakfast.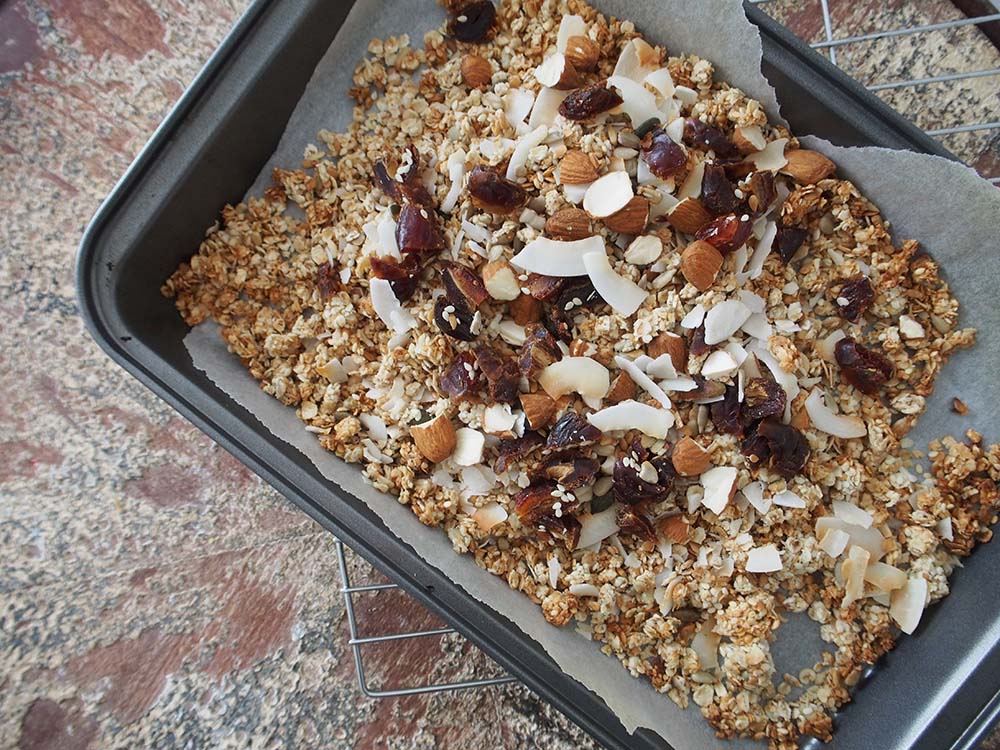 How to make Healthista's homemade granola:
Serves: 7-8
Time: 20 minutes
Directions
Preheat oven to 180º C
Combine all ingredients in a mixing bowl. Use clean hands to mix well and toss to coat. Make sure to mix coconut oil through the other ingredients so there aren't any chunks of oil left. (It can get messy..!)
Spread thin layer of the mixture on a baking sheet (lined with baking paper) and bake for 10 minutes, until lightly toasted.
Cool before serving or storing.
Add one teaspoon of Healthista Body Food to each serving (optional for extra fat burning effects).
Can be kept in airtight container in a cool, dry place for up to 2 weeks.
More:
30-second protein smoothie recipe with probiotics
5 quick and easy low-carb recipes you will LOVE
Sugar-free vegan protein muffins recipe ready in 15 minutes
Flu fighting soup recipe from medicinal chef Dale Pinnock
Vegan protein pancakes PLUS 8 other protein powder recipes that AREN'T smoothies